Open letter to Ms Christiana Figueres, Executive Secretary of the UNFCCC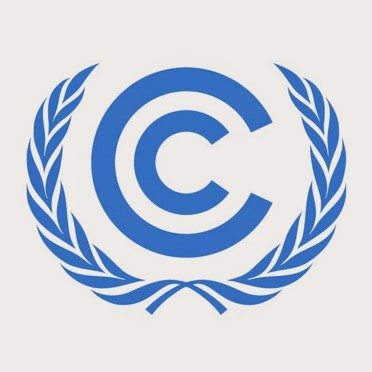 Ahead of the UN Climate Change talks in Paris (COP21), this open letter was sent to the UNFCCC Executive Secretary, Christiana Figueres today on behalf of 41 signatories representing CO2 storage expertise from 13 countries. The letter also provides a link to supporting evidence.
Link to letter and supporting evidence.
Dear Ms Figueres,
The geological storage of carbon dioxide for Carbon Capture and Storage is secure and safe
As geoscientists and engineers representing decades of scientific research worldwide we would like to reassure the United Nations Framework Convention on Climate Change (UNFCCC) that the geological storage of carbon dioxide (CO2) with relevance to carbon capture and storage (CCS) is safe, secure and effective, and we have considerable evidence to show this.
Extensive research gives us very high confidence that CO2 storage in appropriately selected sites is secure over geological timescales and leakage is very unlikely. The residual risk of leakage can be managed by well-understood procedures and presents very low risk of harm to the climate, environment or human health.
The knowledge and techniques required to select secure storage sites are well established, being built upon decades of experience in hydrocarbon exploration and production. A global capacity of suitable CO2 storage sites has been estimated at several trillion tonnes. There is also extensive experience of CO2 injection and storage in a variety of situations and locations around the world.
We can state the following with very high confidence:
– Natural CO2 reservoirs have securely held billions of tonnes of CO2 underground for millions of years. These provide an understanding of CO2 storage processes and inform the selection of rock formations for secure storage as part of full-chain CCS.
– Stored CO2 is securely contained by physical and chemical processes that increase storage security with time. Injected CO2, held within the storage site by multiple layers of impermeable rocks, is trapped in isolated pockets, dissolves in fluids in the rock and may eventually react with the rock to make new minerals.
– Millions of tonnes of CO2 have been injected and stored since 1972 in storage pilots and demonstrations, enhanced oil recovery and other industry practices. Accumulated experience of CO2 injection worldwide has led to the development of routine best practices for the operation and closure of CO2 storage sites, and provides direct evidence of engineered storage security.
– CO2 injected into underground rocks can be monitored to confirm its containment. A variety of monitoring methods has been developed and demonstrated. In the very unlikely event of poor site selection, these techniques are able to identify unexpected CO2 migration before leakage to the surface can occur.
– Leakage of CO2 from geological storage presents a very low risk to climate, environment and human health. Research results show that the impacts of any CO2 leakage on land or at the seabed will be localised and very unlikely to cause significant harm to ecosystems and communities. Should CO2move towards the surface, interventions can be made to control, minimise and prevent leakage.
– Tackling CO2 emissions from power generation and key industries is critical to delivering climate change mitigation in line with the UNFCCC's objectives. The Intergovernmental Panel on Climate Change finds, with high confidence, that attempting to limit global warming to below 2˚C without CCS is unachievable.
– Full-chain CCS, which integrates CO2 capture, transport and storage technologies, is already being demonstrated at a growing number of facilities. The security of properly selected and regulated storage sites presents no barrier to its further deployment and enables its important contribution to climate change mitigation. We urge you to reflect this position in the content and outcome of your forthcoming talks in Paris this December.
Yours sincerely,
Dr Maxine Akhurst, Geologist, British Geological Survey, UK
Dr Richard Bates, Senior Lecturer in Earth and Environmental Sciences, University of St Andrews, UK
Professor Sally Benson, Director, Global Climate and Energy Project, Stanford University, USA
Professor Martin Blunt, Professor of Petroleum Engineering, Imperial College London, UK
Professor Andrew Chadwick, Individual Merit Research Scientist, British Geological Survey, UK
Dr Byoung-Young Choi, Senior Researcher, Korea Institute of Geoscience and Mineral Resources, Republic of Korea
Professor Peter Cook, Peter Cook Centre for CCS Research, University of Melbourne, Australia
Dr Isabelle Czernichowski-Lauriol, CO2GeoNet President Emeritus, BRGM, France
Dr Florian Doster, Assistant Professor, Heriot-Watt University, UK
Dr Stuart Gilfillan, Chancellor's Fellow, University of Edinburgh, UK
Professor Jon Gluyas, Professor in CCS & Geo-Energy, Durham University, UK
Dr William Gunter, Distinguished Scientist, Alberta Research Council, Canada
Professor Stuart Haszeldine, Professor of Carbon Capture and Storage, University of Edinburgh, UK
Dr Susan Hovorka, Senior Research Scientist, Bureau of Economic Geology, The University of Texas at Austin, USA
Professor Ruben Juanes, Associate Professor, Massachusetts Institute of Technology, USA
Dr John Kaldi, Chief Scientist CO2CRC, University of Adelaide, Australia
Professor Joao Marcelo Ketzer, Director, Institute of Petroleum and Natural Resources, Pontifical Catholic University of Rio Grande do Sul, Brazil
Dr Dirk Kirste, Associate Professor, Department of Earth Sciences, Simon Fraser University, Canada
Dr Jun Kita, Senior Researcher, Research Institute of Innovative Technology for the Earth, Japan
Professor Anna Korre, Professor of Environmental Engineering, Imperial College, UK
Professor Xiaochun Li, Institute of Rock and Soil Mechanics, Chinese Academy of Sciences, People's Republic of China
Mr Xiaolong Li, CO2 Storage Demonstration Project Lead, UK-China (Guangdong) CCUS Centre, People's Republic of China
Professor Knut-Andreas Lie, Chief Scientist, SINTEF ICT, Oslo, Norway
Professor Eric Mackay, Foundation CMG Chair in Reactive Flow Simulation, Heriot-Watt University, UK
Dr Juerg Matter, Associate Professor in Geoengineering, National Oceanographic Centre, University of Southampton, UK
Professor Bernhard Mayer, Professor of Isotope Geochemistry, University of Calgary, Canada
Dr Tip Meckel, Research Scientist, Gulf Coast Carbon Center, The University of Texas at Austin, USA
Professor Jan Martin Nordbotten, VISTA Professor, University of Bergen, Norway
Dr Gheorghe Oaie, General Director, National Institute for Marine Geology and Geoecology – GeoEcoMar, Romania
Dr Ernest Perkins, Principal Scientist (Storage), Alberta Innovates Technology Futures, Canada
Mr Sergio Persoglia, CO2GeoNet General Secretary, OGS, Italy
Dr Gillian Pickup, Assistant Professor, Heriot-Watt University, UK
Dr Matthias Raab, Chief Operating Officer, CO2CRC, Melbourne, Australia
Professor Fedora Quattrocchi, Energy and GeoResources, National Institute of Geophysics and Vulcanology, Rome, Italy
Dr Katherine Romanak, Research Scientist, Bureau of Economic Geology, The University of Texas at Austin, USA
Professor Bruno Saftić, Associate Professor, University of Zagreb, Republic of Croatia
Professor Toru Sato, Department of Ocean Technology, Policy, and Environment, University of Tokyo, Japan
Dr Constantin Stefan Sava, President, European Network for Research in Geo-Energy – EneRG; President, CO2 Club Association, Romania
Dr Kiminori Shitashima, Associate Professor, CO2 Storage Research Division, International Institute for Carbon-Neutral Energy Research, Kyushu University, Japan
Dr David Vega-Maza, Senior Lecturer and CCS Champion, University of Aberdeen, UK
Dr Maxwell Watson, Project Development Manager, CO2CRC, Australia
Dr Ton Wildenborg, CO2GeoNet President, TNO, The Netherlands
Professor Di Zhou, South China Sea Institute of Oceanology, Chinese Academy of Sciences, People's Republic of China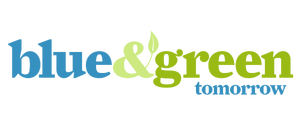 A Good Look At How Homes Will Become More Energy Efficient Soon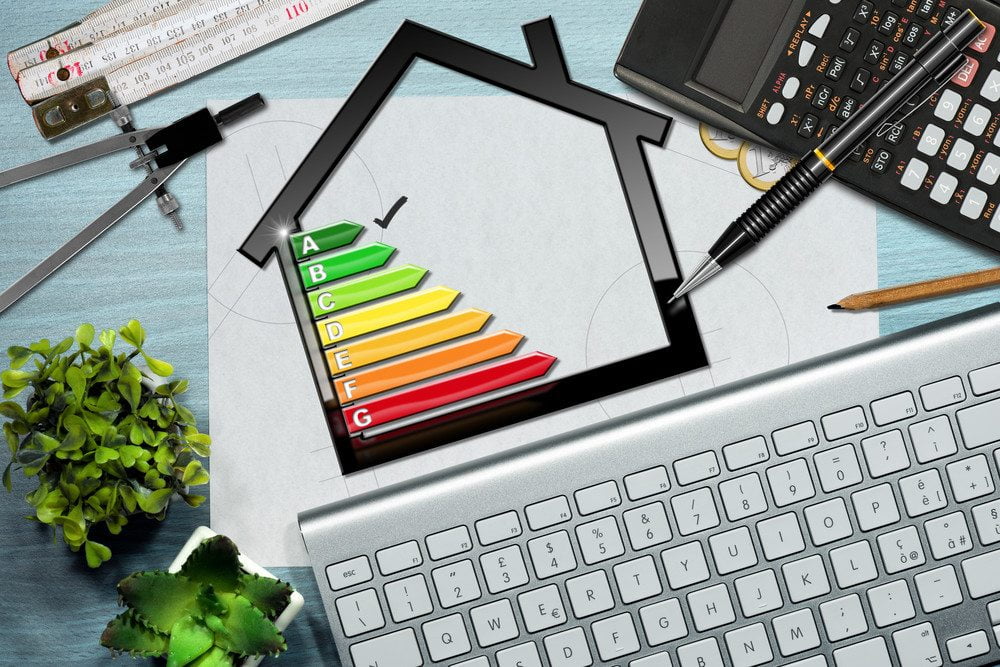 Everyone always talks about ways they can save energy at home, but the tactics are old school. They're only tweaking the way they do things at the moment. Sealing holes in your home isn't exactly the next scientific breakthrough we've been waiting for.
There is some good news because technology is progressing quickly. Some tactics might not be brand new, but they're becoming more popular. Here are a few things you should expect to see in homes all around the country within a few years.
1. The Rise Of Smart Windows
When you look at a window right now it's just a pane of glass. In the future they'll be controlled by microprocessors and sensors. They'll change depending on the specific weather conditions directly outside.
If the sun disappears the shade will automatically adjust to let in more light. The exact opposite will happen when it's sunny. These energy efficient windows will save everyone a huge amount of money.
2. A Better Way To Cool Roofs
If you wanted to cool a roof down today you would coat it with a material full of specialized pigments. This would allow roofs to deflect the sun and they'd absorb less heat in the process too.
Soon we'll see the same thing being done, but it will be four times more effective. Roofs will never get too hot again. Anyone with a large roof is going to see a sharp decrease in their energy bills.
3. Low-E Windows Taking Over
It's a mystery why these aren't already extremely popular, but things are starting to change. Read low-E window replacement reviews and you'll see everyone loves them because they're extremely effective.
They'll keep heat outside in summer or inside in winter. People don't even have to buy new windows to enjoy the technology. All they'll need is a low-E film to place over their current ones.
4. Magnets Will Cool Fridges
Refrigerators haven't changed much in a very long time. They're still using a vapor compression process that wastes energy while harming the environment. It won't be long until they'll be cooled using magnets instead.
The magnetocaloric effect is going to revolutionize cold food storage. The fluid these fridges are going to use will be water-based, which means the environment can rest easy and energy bills will drop.
5. Improving Our Current LEDs
Everyone who spent a lot of money on energy must have been very happy when LEDs became mainstream. Incandescent light bulbs belong in museums today because the new tech cut costs by up to 85 percent.
That doesn't mean someone isn't always trying to improve on an already great invention. The amount of lumens LEDs produce per watt isn't great, but we've already found a way to increase it by 25 percent.
Maybe Homes Will Look Different Too
Do you think we'll come up with new styles of homes that will take off? Surely it's not out of the question. Everything inside homes seems to be changing for the better with each passing year. It's going to continue doing so thanks to amazing inventors.
ShutterStock – Stock photo ID: 613912244
IEMA Urge Government's Industrial Strategy Skills Overhaul To Adopt A "Long View Approach"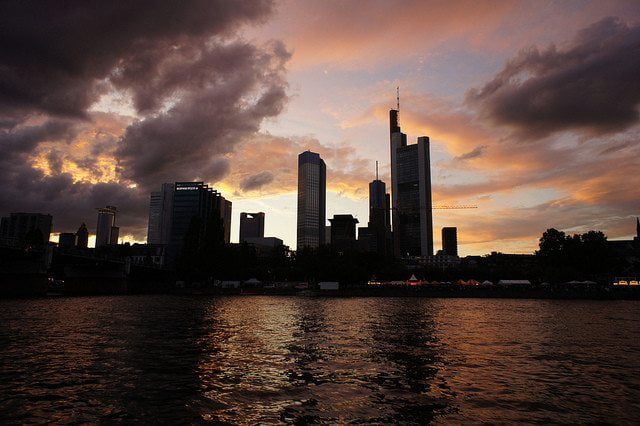 IEMA, in response to the launch of the Government's Industrial Strategy Green Paper, have welcomed the focus on technical skills and education to boost "competence and capability" of tomorrow's workforce.
Policy experts at the world's leading professional association of Environment and Sustainability professionals has today welcomed Prime Minister Teresa May's confirmation that an overhaul of technical education and skills will form a central part of the Plan for Britain – but warns the strategy must be one for the long term.
Martin Baxter, Chief Policy Advisor at IEMA said this morning that the approach and predicted investment in building a stronger technical skills portfolio to boost the UK's productivity and economic resilience is positive, and presents an opportunity to drive the UK's skills profile and commitment to sustainability outside of the EU.
Commenting on the launch of the Government's Industrial Strategy Green Paper, Baxter said today:
"Government must use the Industrial Strategy as an opportunity to accelerate the UK's transition to a low-carbon, resource efficient economy – one that is flexible and agile and which gives a progressive outlook for the UK's future outside the EU.
We welcome the focus on skills and education, as it is vital that tomorrow's workforce has the competence and capability to innovate and compete globally in high-value manufacturing and leading technology.
There is a real opportunity with the Industrial Strategy, and forthcoming 25 year Environment Plan and Carbon Emissions Reduction Plan, to set long-term economic and environmental outcomes which set the conditions to unlock investment, enhance natural capital and provide employment and export opportunities for UK business.
We will ensure that the Environment and Sustainability profession makes a positive contribution in responding to the Green Paper."