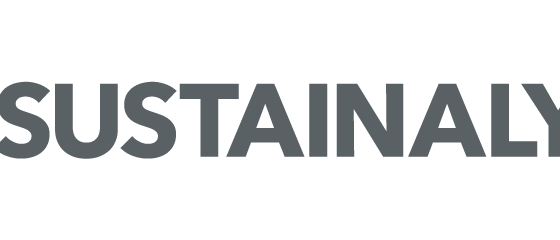 Sustainalytics and Glass Lewis Team Up to Integrate ESG Factors Directly Into the Proxy Voting and Engagement Process
Sustainalytics, a leading provider of ESG research, ratings and analysis, and Glass Lewis, the leading independent provider of global governance services, today announced a strategic partnership. Glass Lewis will integrate Sustainalytics' ESG research and ratings on more than 10,000 companies into Glass Lewis' proxy research and vote management platform.
In the first phase of the partnership, Glass Lewis and Sustainalytics will co-develop a new ESG profile page derived from Sustainalytics ESG data and ratings that will be featured within Glass Lewis' Proxy Paper reports. In addition, users of Glass Lewis' proxy voting platform, Viewpoint, will have the ability to incorporate ESG factors into their custom voting policies, tailor workflow and reporting with various ESG criteria and access the full Sustainalytics ESG data set for analysis, screening, voting and engagement purposes.
With more than 250 employees worldwide and expertise across more than 40 sectors, Sustainalytics' 120 analysts evaluate companies' management systems, practices, policies and other indicators related to environmental, social and governance risk.  It is widely understood that ESG factors can have a significant impact on a company's ability to deliver value to shareholders.
"The responsibility for ensuring companies are effectively managing the business risks related to environmental and social factors lies squarely with corporate directors," said Michael Jantzi, Sustainalytics chief executive officer.  "Just as portfolio managers and analysts are increasingly integrating ESG factors into their investment processes, those professionals responsible for their firms' proxy voting policies and, ultimately their actual proxy votes, also need insights into how these issues are being managed within the boardroom.  We are pleased to be partnering with Glass Lewis to make these important ESG insights more accessible to governance decision-makers."
Founded in 2003, Glass Lewis is a trusted ally of more than 1,200 investors globally that use the firm's high-quality, unbiased Proxy Paper research, industry-leading Viewpoint proxy vote management solution and innovative Meetyl direct-engagement platform to help drive value across all their governance activities.
"Increasingly, our clients want to better understand how their portfolio companies are managing their ESG risk," said Glass Lewis chief executive officer, Katherine Rabin.  "By combining our governance solutions with Sustainalytics high quality research, extensive data and global scope, we can immediately deliver meaningful ESG insights to Glass Lewis clients, helping them understand and connect with the companies in which they invest."