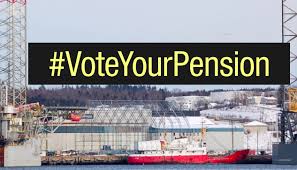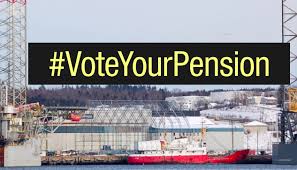 Victory for pension fund engagement, members as AGL Energy agrees to resolution demands ahead of AGM
UK-based Asset Owners Disclosure Project (AODP) welcomed Australian power company AGL's Energy's commitment to a 2-degree Celsius constrained business model. Avaaz says: "AGL Energy's climate policy shift 'game-changing victory for people power'."
"AGL's decision is a major victory for engagement. Investors, NGO's, and pension beneficiaries have worked together globally to ensure that high carbon companies are held to account and that portfolio risks can really be managed, said AODP CEO Julian Poulter.
"We look forward to rapid implementation of AGL's commitments and a subsequent rapid clean diversification of its energy portfolio. Commitments are easy to make but we will be back next year to ensure that AGL is reducing its emissions and set to rapidly increase its renewables portfolio to keep to a 2 degree objective," Poulter added.
Both member organisations SumofUs and Avaaz, which supported the campaign, welcomed AGL's decision.
Iain Keith, Avaaz Campaign Director, said: "AGL's agreement that it needs to change its business model to reflect the reality of climate change is a game-changing victory for people power.
"The VoteYourPension tool allowed Avaaz to deliver a message right to the heart of the board room and they will be delighted that their voice has been heard," he added.
SumOfUs Senior Campaigner Katherine Tu said: "SumOfUs members' retirement savings are being invested in AGL via their pension funds.
"Climate change is a real business risk and our members deserve to not have their money end up in stranded assets. We congratulate AGL for taking this first step."
AODP and its partner The Australasian Centre for Corporate Responsibility (ACCR), had orchestrated the AGL campaign including the tabling of an annual general meeting resolution next Wednesday to be voted on by its shareholders.
The resolution proposed that Australia's largest emitter replaces existing plans to phase out coal-fired power generation by 2050 with a new strategy to decarbonize far more rapidly consistent with limiting global warming to 2-degree world.
AODP chair John Hewson put the decision into a political context: "The Australian government must now look at the example AGL and its shareholders have given and immediately ramp up its commitments to the UNFCCC. Leadership is now appearing amongst companies and investors, and both can now look to governments to properly play their part."
"Engagement as a pathway to manage climate risk has come under huge attack, but this is turning point.
"However investors must now ask real questions as to why AGL rejected an ordinary resolution on this issue two months ago only to then embrace the issue when under pressure."