"Biggest conservation commitment by any government ever." UK Overseas Territories 'Blue Belt'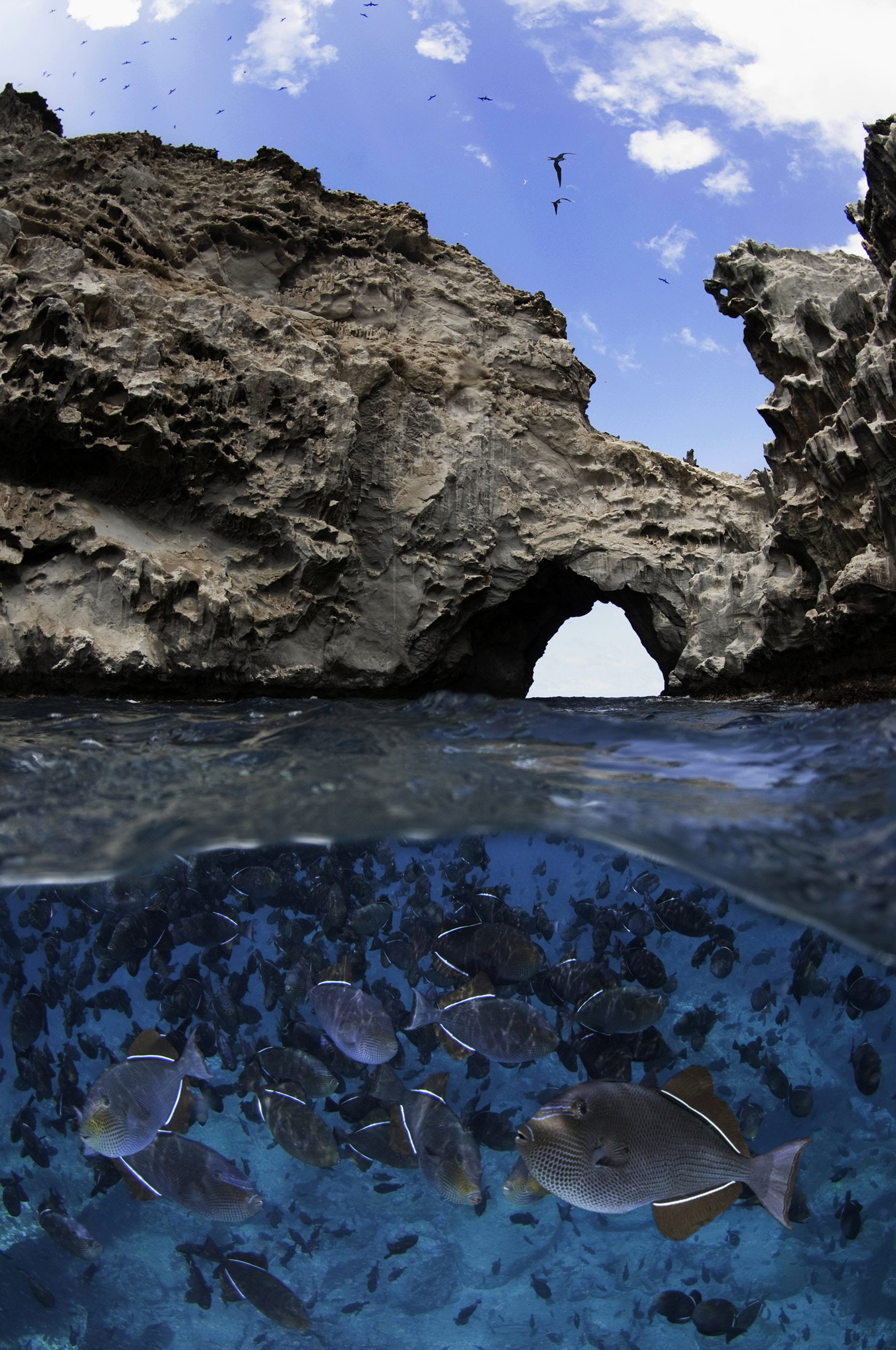 Britain once ruled the waves and used its naval might to end the transatlantic slave trade. One of the positive legacies of that imperial past, is that Britain can take a lead in changing the world for the better – creating the world's largest marine protected areas around our Overseas Territories – the Blue Belt.
On Wednesday night, MPs Zac Goldsmith, Nick Hurd, Richard Benyon and the Houses of Parliament played host to the Conservative Environment Network's reception for the Great British Oceans coalition.
The last UK government committed itself to creating a Marine Protected Area around the Pitcairn UK's Overseas Territory. What was described at the time by MP Zac Goldsmith as the: "Biggest conservation commitment by any government ever", was slipped through on page 93 of the budget statement in March this year. Many will have missed it, as reception MC Nick Hurd pointed out. There was extraordinary little fanfare for such a extraordinarily huge conservation move.  Pledging to protect an area of ocean three-and-a-half times the size of Britain.
What followed in the Conservative election manifesto a month later, was an even bolder pledge to not only protect Pitcairn, but also Ascension and to create a 'Blue Belt' around other Oversea Territories.  A unique legacy of our imperial past is we indirectly govern the world's fifth largest marine area, around Pitcairn, Ascension, South Georgia and South Sandwich islands. The government plans to protect that area's marine biodiversity in partnership and with the consent those islands' people.
The loud and clear messages from the evening were that 1) fishing can be sustainable – balancing fishing and economic needs with environmental protection, 2) rogue fishing can and will be tracked and policed, and 3) the UK government fully intends to lead the world in the creation of "a series of vast marine protected areas beside sustainable fisheries in many cases." (Letwin).
The event was incredibly significant because it was the first public championing of this extraordinary game changing manifesto commitment. It was also significant for the coming together of a large number of MPs and Peers (including Maria Miller, Ken Clarke, Caroline Spelman, David Warburton and Defra Minister Rory Stewart plus lords de Mauley, Cameron, Deben and Lady Jenkin), Foreign Office officials, Overseas Territories representatives, technical entrepreneurs (such as the Satellite Applications Catapult – see below) and members of the Great British Oceans coalition; Blue Marine Foundation, Greenpeace, Marine Conservation Society, Marine Reservations Coalition, National Geographic Society, Pew Charitable Trusts, RSPB and ZSL), alongside leading financiers.
Monitoring the world's fishing fleet
Industrial fishing ships can stay at sea for months refuelling and offloading stock mid-ocean. A quarter of all fishing is illegal. We have depleted half the ocean's biodiversity in just over four decades. But the world's oceans are a notoriously difficult place to monitor and protect. Protected areas can be declared but monitoring and enforcement proves near impossible or prohibitively expensive to implement.
Or so we thought, until the Satellite Applications Catapult gave an impressive presentation at the event. They have merged satellite and radar data to create a real-time resource plotting the world's shipping fleet and identifying those engaged in fishing. Analysts can track declared fishing vessels and monitor the behaviour of undeclared ones. Container ships and cruise liners tend to go in straight lines. Fishing vessels tend to hover where there are fish. If a ship exhibits suspicious behaviour the relevant authority can be notified.
Asked, "is something actually going to happen?" Rt Hon Oliver Letwin MP replied with an emphatic, "Yes."
Oliver Letwin gave a brilliant and unscripted speech emphatically underlining the government's intention to make their Blue Belt commitment "real, not just for show". He described a project that harmed neither people nor the economy, and benefited the planet so significantly, as a 'no-brainer'. The government has started with Pitcairn and are well advanced with Ascension – with each territory having its own set of unique challenges. In one parliament the government will have done more to protect the world's biodiversity than many have done in several parliaments.
And here Letwin made a critical point. Biodiversity is arguably an easier and less divisive concept to explain than the complex science of greenhouse gases and climate change. Ask someone to imagine a world with no other species in it – "a grey, concrete, species-less world" – and it's not a place they would want to live. He encouraged us all to do our bit to tell the story better and the role of the oceans, to create a movement of real global significance.
The Blue Belts commitment is the right thing to do
And then Charles Clover, journalist and wordsmith, founder of the Blue Marine Foundation and creator of the unrivalled and terrifying The End of the Line documentary, gave a quietly impassioned speech which we unapologetically publish in full here.
"I'd just like to say a few words of thanks to Oliver, on behalf of the Great British Oceans coalition, for ensuring this Conservative manifesto commitment became a reality.  I'd like to thank Zac (Goldsmith MP), Nick (Hurd MP), Richard (Benyon MP) and the Conservative Environment Network, particularly Ben (Goldsmith chair of CEN and founder of Menhedin Capital), for their part in that too.  The Blue Belts commitment is the right thing to do.  I believe David Cameron said.  The two potential large marine reserves mentioned in that commitment, Pitcairn and Ascension, plus South Georgia and the South Sandwich islands, would compare with the creation of the first American national parks in the 19th century or African ones like the Kruger and the Serengeti in the 20th.  But these 21st century marine ones will be even larger.  They will be achievements on a global scale – and we thank you for them.
"As we've heard in the news today, the world's oceans are in crisis.  So we see it quite simply as the responsibility of any country with a marine estate to take the recommended measures to protect species and habitats for future generations – particularly a country with 30 times its land area as sea, as Britain has, and 94 per cent of its biodiversity in its overseas territories.  We are delighted that the government has committed to doing so and we are proud to support it and the populations of the Overseas Territories in whatever ways we can, with lobbying, expertise and even whatever limited money we in the conservation movement can raise.
"This is an example of working together – between MPs, NGOs, the Foreign Office and the government as a whole, look who is in this room – which compares very favourably with action on climate change.  We, in the GB Oceans coalition are already working with the population of Ascension to find funds to support marine protection and helping the Pitcairn islanders and the Foreign Office with enforcement.
"I think it is important to remember that the manifesto says – as Oliver pointed out – that the point of Blue Belts is to protect precious marine habitats.  The manifesto says so several times.  It is not just a fisheries management or marine spatial planning exercise.  But I think it is also important to stress that we are not looking for a one-size-fits all solution.
"The 14 Overseas Territories are all very different.  They go from almost unpopulated to very populous, and from those who have no domestic need of commercial fishing to those for whom fishing forms the major source of income.  Let us be quite clear about our expectations.  We would like to work with OT governments to see large fully protected marine reserves in maybe five overseas territories.  But, and I would like to spell this out very clearly, that absolutely does not mean we campaigners want to stop all fishing in an Overseas Territory's Exclusive Economic Zone.
"We do not believe in a simple choice between either sustainable fishing OR very large no-take zones. 
"We believe a Blue Belt does mean reserves and marine protected areas but this can be compatible with sustainable fishing within the same EEZ.  These are the kinds of win-wins – for people and the marine environment – that we are after and are already working on.
"In Ascension the population actually wants to protect its rich marine resources which are being poached illegally without any enforcement at present.  As they are only 800 people with a marine estate larger than Germany, they simply cannot afford to do this at their own expense.  So we have to help Ascension create a new economic model based on marine protection, probably involving sustainable fishing in part of its EEZ and the Atlantic's largest marine reserve, for turtles, sharks, whales and dolphins, in the rest.  At the moment the fishery is closed.  There is no policing of any incursions of the Far Eastern long line fleet which may be assumed to be plundering the place and which is suspected of having slave crews.  History is repeating itself here for Ascension was the place where the Royal Navy used to intercept slave ships sailing to Brazil which only abolished slavery in 1888.  We should be insisting that people wherever they are in our Overseas Territories in the words of Rule Britannia, those in our Overseas Territories, never, never, never shall be slaves.
"So I wanted to explain how we are already trying to help the OTs populations to secure their own ambitions for marine protection – and we'd like to do more.
"But I would also like to point out that the government needs to look again at a few things which seem no longer compatible with the manifesto commitment.
"First, the money.  There are very few sources of science or environmental funding for the overseas territories, other than the excellent Darwin fund, which isn't enough.  It would be helpful if DFID funding could support the Blue Belt manifesto commitment as part of the review of aid spending.
"Second, Britain need to support efforts to create reserves and MPAs on the High Seas – at the moment Britain's muted support for those things seems to be at odds with the manifesto commitment.
"Lastly we need to shift various obstacles currently in the way of helping to provide OTs with the benefits of marine protection by developing tourism and discovery science.   I gather it is called science tourism because scientists often drink a lot, need to stay somewhere and may do it for some time.  It can be worth a lot of money to an island.
"On Ascension an obstacle the locals find annoying is the failure of the US and UK to open up the Wideawake Airport – named after a loud colony of sooty terns nearby – to civilian flights.   That is essential to Ascension's economy, but it is rather convenient to the military of both countries to keep people out.  The Wideawake Agreement, as it is called, ran out a couple of years ago.
"Given the commitment of both President Obama, John Kerry, David Cameron and Oliver Letwin to marine reserves, that will no longer do.  It is time to wake up and sign the Wideawake Agreement."
Human civilisation depends on our oceans' biodiversity. It's where our species came from. The oceans feed over a billion people and provide a livelihood for 200 million. The overwhelming majority of what we own and consume will have travelled across an ocean at some point. The invisible shipping and fishing industries are vital to our physical, economic and social wellbeing. It's a pity that we exploit this vital and fragile environment far beyond its capacity to replenish itself while simultaneously using it as the world's largest waste dump and sewer.
We can be rightly proud of the UK's government's determination and leadership in Marine Protected Areas.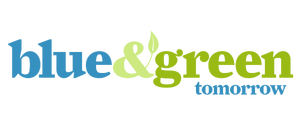 4 Common Items That Can be Reused Again and Again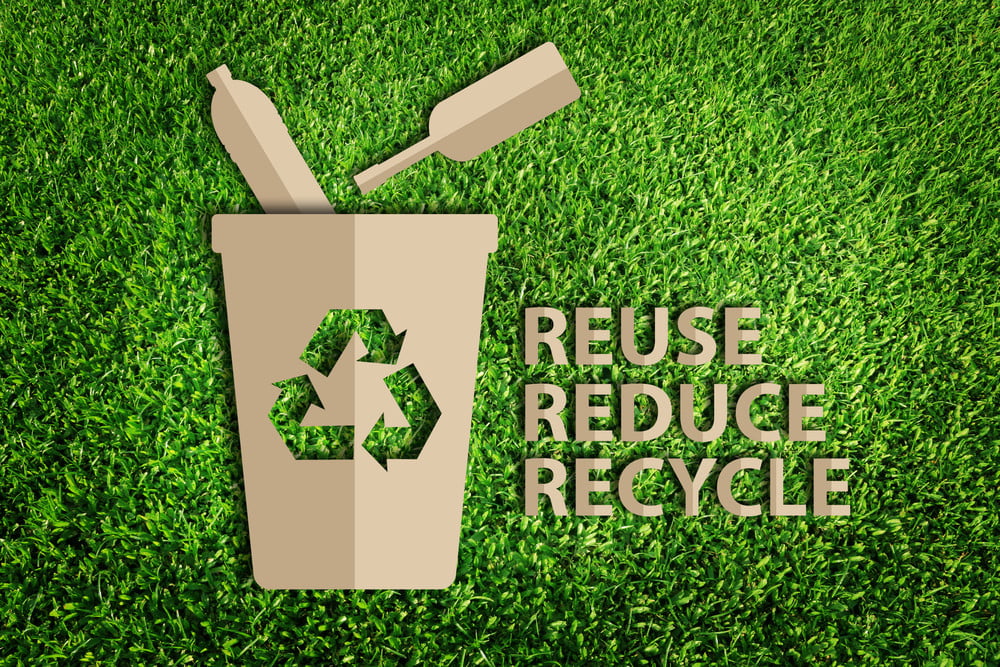 As a society we are getting much better at taking our obligations to the world and environment around us more seriously. This is undoubtedly a good thing! The effects of climate change are beginning to manifest across the world, and this is turning the issue from an abstract threat into a very real danger. Trying to introduce some greener, more eco-friendly practices into your life isn't just a great way of doing something beneficial for society and the world around you. It is a wonderful way of engaging positively with the world and carries with it numerous psychological benefits.
Being a greener, more ecologically friendly person doesn't require any dramatic life changes. Breaking or making a few small habits is all it takes to make your life a greener one. In this article we look at one of the easiest, yet most effective green practices to get into: reusing everyday items.
Jars and Containers
Glass and metal are widely recycled, and recycling is a good thing! However, consider whether any containers you buy, whether it's a tub of ice cream or a jar of coffee, can be washed out and reused for something else. Mason jars, for example, can be used to store homemade pasta sauce and can be washed for future use. Once you start thinking about it, you will find endless opportunities to reuse your old containers.
Soda Bottles
An ice-cold soda is a wonderful treat on a hot day, but buying soda can get expensive, and the manufacturing and distribution of the drinks themselves isn't great for the environment. However, by holding on to your old soda bottles and repurposing them as water bottles, you can save money on drinks, or use them to measure out water for your garden.
Plastic Bags
Most of the time groceries come in paper bags, which are better for the environment than the plastic alternatives, but they are less durable and thus harder to reuse. Whenever the store places your items in a plastic bag, hang onto it so you can reuse the bags again. If you want to take it one step further, consider looking into buying some personalized recycled bags. These bags are designed to last for a long time and are made of recycled materials. They look striking and unique, they'll turn heads, and maybe even attitudes!
Seeds
If you're a keen gardener, then you will already probably know how to reseed your plants in order to ensure a fresh crop after each plant's lifecycle. If you have space in your garden, or haven't yet tried your hand at gardening, then consider planting a small vegetable plot. Growing your own veggies means that you'll be helping to cut back on the emissions generated by their transport and production. The best part about growing your own food in this way is that, by harvesting properly and saving the seeds, you can be set up with fresh vegetables for life!
Reusing and recycling common household items is an easy way to make your world a little bit greener. Once you start looking for these opportunities you'll realize that they're everywhere!
These 5 Green Office Mistakes Are Costing You Money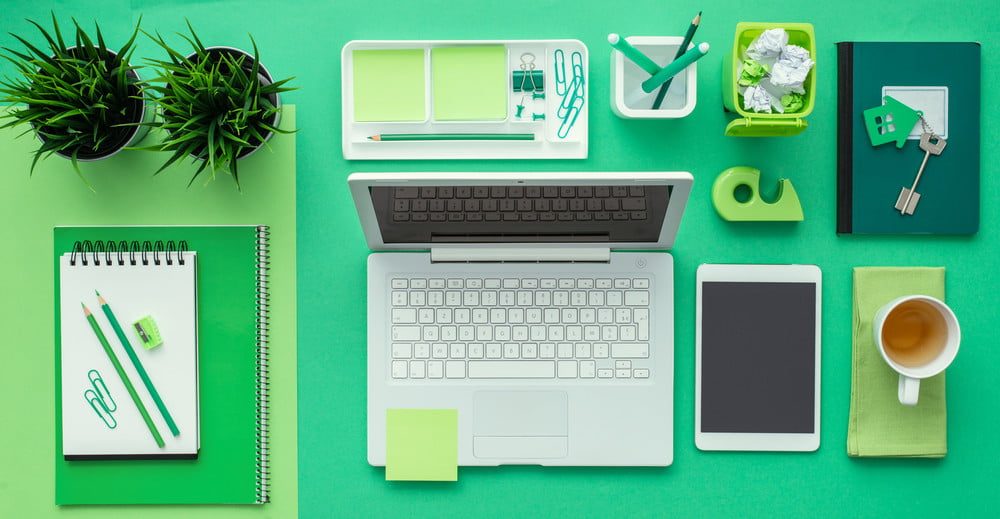 The sudden interest in green business is very encouraging. According to recent reports, 42% of all companies have rated sustainability as an important element of their business. Unfortunately, the focus on sustainability will only last if companies can find ways to use it to boost their ROI.
Many businesses get so caught up in being socially conscious that they hope the financial aspect of it takes care of itself. The good news is that there are plenty of ways to go green and boost your net income at the same time.
Here are some important mistakes that you will want to avoid.
Only implementing sustainability on micro-scale
The biggest reason that brands are going green is to improve their optics with their customers. Too many businesses are making very minor changes, such as processing paperwork online and calling themselves green.
Customers have become wary of these types of companies. If you want to earn their business, you are going to need to go all the way. Bring in a green business consultant and make every feasible change to demonstrate that you are a green organization from top to bottom.
Not prioritizing investments by long-term ROI
It isn't realistic to build an entirely green organization overnight. You will need to allocate your capital wisely.
Before investing in any green assets or services, you should always conduct a long-term cost benefit analysis. The initial investment for some green services may be over $20,000. If they don't shave your cost by at least $3,000 a year, they probably aren't worth the investment.
Determine which green investments will have the best pay off over the next 10 years. Make these investments before anything else. Then compare your options within each of those categories.
Implementing green changes without a plan
Effective, long-term planning is the key to business success. This principle needs to be applied to green organizations as well.
Before implementing a green strategy, you must answer the following questions:
How will I communicate my green business philosophy to my customers?
How will running a green business affect my revenue stream?
How will adopting green business strategies change my monthly expenses? Will they increase or decrease them?
How will my company finance green upgrades and other investments?
The biggest mistake that too many green businesses make is being overly optimistic with these forecasts. Take the time to collect objective data and make your decisions accordingly. This will help you run a much more profitable green business.
Not considering the benefits of green printing
Too many companies believe that going paperless is the only way to run a green organization. Unfortunately, going 100% paperless it's not feasible for most companies.
Rather than aim for an unrealistic goal, consider the option of using a more environmentally friendly printer. It won't be perfect, but it will be better than the alternative.
According to experts from Doranix, environmental printers have several benefits:
They can process paper that has been completely recycled.
They consume less energy than traditional printers.
They use ink that is more environmentally friendly.
You want to take a look at different green printers and compare them. You'll find that some will meet your needs as a green business.
Poorly communicating your green business strategy to customers
Brand positioning doesn't happen on its own. If you want to run a successful green business, you must communicate your message to customers as clearly as possible. You must also avoid the appearance that you are patronizing them.
The best approach is to be clear when you were first making the change. I'll make an announcement about your company's commitment to sustainability.
You also want to reinforce this message overtime by using green labels on all of your products. You don't have to be blatant with your messaging at this stage. Simply provide a small, daily reminder on your products and invoices.
Finally, it is a good idea to participate in green business seminars and other events. If your community has a local Green Chamber of Commerce, you should consider joining as well.