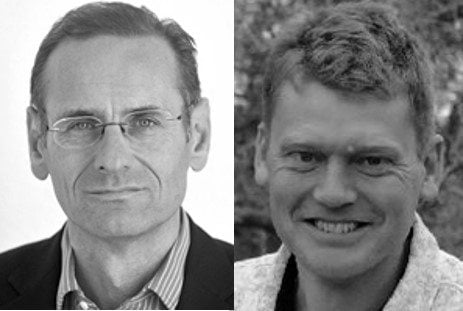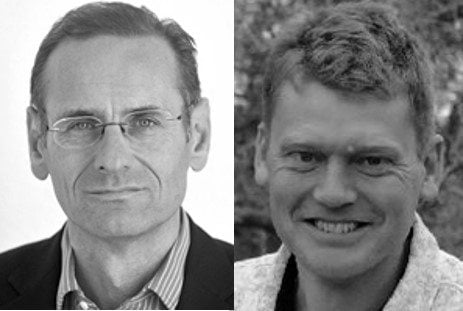 #bluegreenmarbles Vote for Roger Harrabin and Tom Heap of the BBC #sustainpersonoftheyear15
For their consistently impartial and excellent coverage of environmental issues, specifically Changing Climate (Harrabin) and Costing the Earth (Heap) respectively. Two journalists who have made sustainability, the environment and climate change easier for everyone to understand.
Read more about the 2015 Sustainability Personality of the Year and Blue & Green Marbles here.
Roger Harrabin
Roger Harrabin is the BBC's Environment Analyst. He is recognised as one of the world's leading journalists and broadcasters on the environment and energy. An influential figure in the British media, he has won many awards for broadcasting on issues related to sustainable development.
Roger Harrabin started his career at the Coventry Evening Telegraph, and as a freelance journalist on Fleet Street before moving to the BBC over 2 decades ago. He has since reported on programmes such as Panorama, Newsnight, Assignment, The Ten O'Clock News, BBC World and The World at One.
Many of today's environment/equity themes became issues of public concern following Roger's reports on Radio 4's "Today" programme. They include climate change, biodiversity, carbon footprints, population, over-fishing, green taxation, road pricing, global inter-connectedness, 3rd World debt, and many more. He was years ahead of the pack in showing how the environment links to energy, transport, farming, government aid, foreign policy, planning… even obesity.
His interests cover policy on the environment, transport, energy, development, public health and economics, particularly where these areas overlap.
Roger has travelled extensively and has undertaken many acclaimed interviews on environmental issues with many key figures including Ban Ki Moon, President Barroso, Tony Blair, John Kerry and Al Gore.
He is a graduate of St Catharine's College Cambridge, and has spent academic sabbaticals at Green College Oxford and Wolfson College Cambridge, where he is an Associate Press Fellow. He co-directs the Cambridge Environment and Media Programme, which brings together senior journalists and outside experts to discuss media coverage of long-term sustainable development issues.
He is an expert moderator with a very broad knowledge, and he is adept at drawing out the best in panel discussions.
Roger Harrabin is noted for his informal style and light touch as well as his insight and rigorous intellect.
Tom Heap
Tom Heap presents the investigations on Countryfile, revealing the hidden depths of current rural and environment stories.
Tom is also the principal voice of 'Costing the Earth' on Radio 4, the nation's only dedicated environment series. He is also a regular Panorama reporter covering food, farming, energy and wildlife. He was the presenter of the long running BBC 1 Daytime series Animal 24:7 which remains popular with regular repeats.
Tom Heap started his career at Sky News as a sound man and worked his way up through the BBC News Trainee scheme to BBC News Correspondent specialising in Rural Affairs, Science and the Environment.
In 2003, Tom led a broadcasting team to cover the 50th anniversary of the ascent of Mount Everest 'Everest Live' for the BBC with regular broadcasts and hosting a live 30 minute programme from base camp.
Tom is a very versatile presenter.  He has warmth and affability which has proved such a success for daytime TV, whilst also having the journalistic nous and credibility to be a regular on both Panorama and BBC Radio 4.
Tom Heap has hosted and spoken at a number of environment, science and rural affairs events. His style is both informal and informative, seeking to engender a lively atmosphere and useful knowledge for the audience. His journalistic pedigree delivers the confidence and ability to chair a good discussion and cut to the heart of the matter.
Clients include the Renewable Energy Association, Syngenta, the Policy Foresight Programme, the General Synod, the National Non-Foods Crop Centre, LEAF, the British Science Festival and the Science Media Centre.
Vote here.