Cleantech Group Unveils the 2015 Global Cleantech 100 List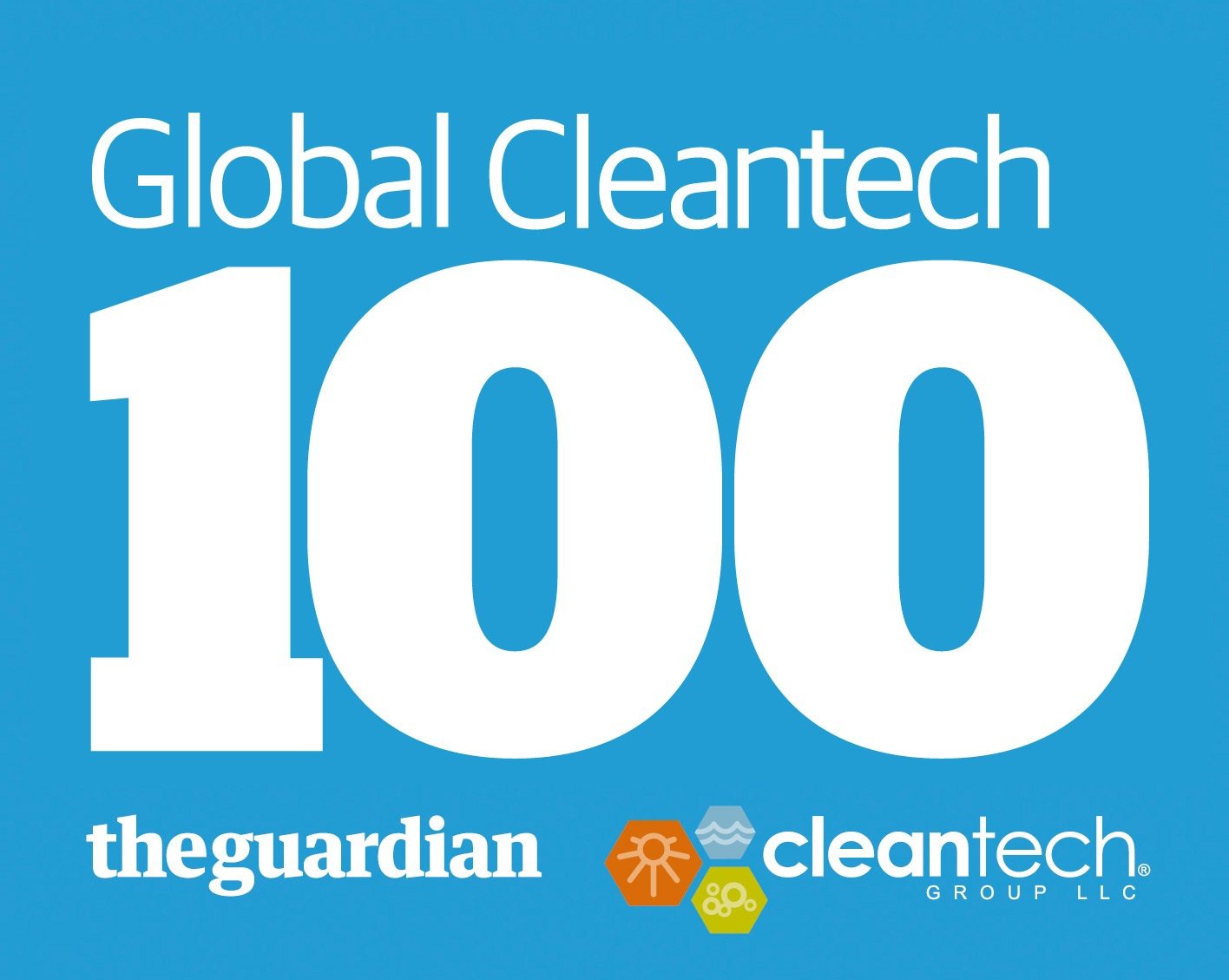 Cleantech Group, whose mission is to connect corporates and investors to sustainable innovation through the online i3 Connect platform and its world-renowned global events series, today released its seventh annual Global Cleantech 100 list and report.
The list recognizes the 100 innovative private companies, regarded today as the most likely to make a significant market impact over the next five to ten years across 17 sectors, including, among others, Energy Efficiency, Energy Storage, Renewables, Biofuels & Biochemicals, Smart Grid, Transportation, Agriculture and Water & Wastewater. In addition to the list, a full report with commentary and insight into the 2015 Global Cleantech 100 was also released today—authored by Cleantech Group, powered by data from i3, and sponsored by Chubb. A complete list of this year's Global Cleantech 100 companies and the accompanying report are available to download at: http://www.cleantech.com/indexes/global-cleantech-100/2015-global-cleantech-100.
"It's a tough job leading a company looking to make a big positive impact on the world and to disrupt traditional resource-intensive industries," said Richard Youngman, CEO of Cleantech Group. "That makes our annual Global Cleantech 100 celebrations that much more special. It is a pleasure to have the chance to recognize and celebrate the achievements of these companies. We hope it spurs them on to greater things."
To qualify for the Global Cleantech 100, companies must be independent, for-profit cleantech companies not listed on any major stock exchange. This year, a record number of nominations were received: 6,900 distinct companies from 60 countries. These companies were weighted and scored to create a short list of 323 companies. Short-listed nominees were reviewed by Cleantech Group's Expert Panel, resulting in a final list of 100 companies from 17 countries.
"The Global Cleantech 100 expert panel is a great way to see the diverse, and sometimes divergent, views leading investors hold on the prospects of different companies and different sub-sectors," said Wally Hunter, Managing Director of EnerTech Capital. "This helps us all in developing more informed investment decisions for the future."
The 100-member expert panel was drawn from leading financial investors and representatives of multi-national corporations and industrials active in technology and innovation scouting across Asia, Europe, and North America. The composition of the expert panel broadly represents the global cleantech community – from pioneers and leaders to veterans and new entrants. The diversity of panelists results in a list of companies that command an expansive base of respect and support from many important players within the global cleantech innovation ecosystem. The complete list of Global Cleantech 100 expert panel members is available at: http://www.cleantech.com/indexes/global-cleantech-100/expert-panelists/
"How the composition of the Global Cleantech 100 list changes over time is revealing of key megatrends and hot sub-sectors – and helps us all get a view on the future," said Heather Matheson, Senior Program Manager, Cleantech Group. "This year, for example, the list shows energy storage as the breakout category, suggesting that the market believes improved storage performance and battery costs will have massive impact in the coming 5-10 years on the energy sector and many industries beyond."
In addition to unveiling the list, Cleantech Group presented a series of awards across 11 categories during the Global Cleantech 100 Awards Dinner held January 25th in San Francisco on the opening night of Cleantech Forum San Francisco.
"We're deeply honored to be among the Global Cleantech 100 companies and to become "Europe & Israel Company of the Year," said Christoph Ostermann, CEO of Sonnenbatterie. "Clean and affordable energy for all is one of the greatest challenges of our time. Bringing together the world's most promising cleantech companies, Cleantech Group makes a substantial contribution for saving our planet's health. Its Forums' outstanding line-up of game-changing technology companies clearly shows that the world has the innovative power to overcome today's huge challenges in environment and climate."
The complete list of Awardees is listed below.
Company of the Year was awarded in each of three regions to the highest-ranked company from that region:
North America: Enlighted, a provider of lighting control systems for energy management applications
Europe & Israel: Sonnenbatterie, a pioneer in the rapidly growing storage market offering intelligent lithium-ion storage systems, including energy management and integration into virtual power plants.
Asia Pacific: Scinor, a provider of membrane-based water treatment technology
Other categories:
Rising Star of the Year, given to the highest-ranked new entrant on this year's list: SIGFOX, a developer of ultra-narrow band technology for Machine-to-Machine communications and IoT applications
Continued Excellence, given to the highest-ranked of the companies that have made it onto the Global Cleantech 100 list for at least the last three consecutive years: Digital Lumens, a developer of intelligent LED-based lighting systems for industrial facilities that reduce lighting energy use and provide fully integrated controls and reporting capabilities
Early Stage Company of the Year, given to the highest-ranked product development stage company: Planet Labs, operator of a network of earth-observation satellites to provide open-source information on earth's changing climate
Industrial Innovation Company of the Year, given to the highest-ranked company with the most impact on industrial energy efficiency: Phononic, is reinventing cooling and heating through disruptive solid state thermal management solutions for electronics cooling, cold storage refrigeration and transport and climate control (This award is sponsored by ABB Technology Ventures)
Smarter Buildings Company of the Year, given to the highest-ranked company best positioned to advance resource efficiency in the commercial building sector: FirstFuel Software, provider of commercial customer intelligence software for energy providers (This award is sponsored by GE Ventures)
Graduate of the Year, given to the company with the most impressive exit (as rated by the financial investors on the expert panel) of a Global Cleantech 100 alumnus company (i.e. that has at one time been on the Global Cleantech 100 list). The exit must have happened in the 12 months prior to the cut-off date (in 2015, the cut-off date was

July 31

): SolarEdge
Awards were also given in two investor categories:
Corporate Investor of the Year, given to the corporate investor with the largest percentage of its cleantech venture portfolio in the 2015 Global Cleantech 100 (with a minimum of three on the list, and a minimum of eight qualifying portfolio companies overall): Siemens Venture Capital
Financial Investor of the Year, given to the financial investor with the largest percentage of its cleantech venture portfolio in the 2015 Global Cleantech 100 (with a minimum of four on the list, and a minimum of 10 qualifying portfolio companies overall): EnerTech Capital
2015 Global Cleantech 100 Quick Facts:
17 countries are represented in the 2015 list. The United States is the most highly represented country with 57 companies.
33 of the Global Cleantech 100 have a Big Data component to their business model. The majority came from traditional big data sectors like Energy Efficiency or Smart Grid, but others are making headway in areas like Agriculture and Transportation, among others .
12 Energy Storage companies made it to the 2015 list, compared to 7 in 2014, representing the biggest sector jump year-to-year. We see this as Energy Storage 'trading places' with Solar, which has conversely experienced a downward trend in the Global Cleantech 100.
The 2015 report featured six mega-themes of the Global Cleantech 100:
More Power To All: Democratizing Energy Access
The Multi-Dimensional Solutions for Utilities and Their Customers
The Big Data and Internet of Things (IOT) Tools for Monitoring the Planet
The Latest Materials for Advanced Manufacturing
The Food Frenzy Makes Its Way into the Circular Economy
Financing Solutions Accelerate Technology Adoption at the Customer End
About Cleantech Group
Founded in 2002, Cleantech Group's mission is to accelerate sustainable innovation. Core to this mission are two components: online and offline working together. One is i3, an online platform that connects corporates with innovation at scale, by allowing them to find, vet, and connect with start-ups—efficiently building an innovation pipeline. The i3 platform comes to life at our global Events, which convene corporates and start-ups, along with other players shaping the future of sustainable innovation.
Cleantech Group is headquartered in San Francisco, has an office in London, and clients from more than 30 countries across 5 continents. It was recently acquired by Enovation Partners (see here for more details).
For more information, visit: www.cleantech.com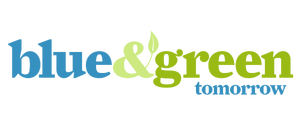 Responsible Energy Investments Could Solve Retirement Funding Crisis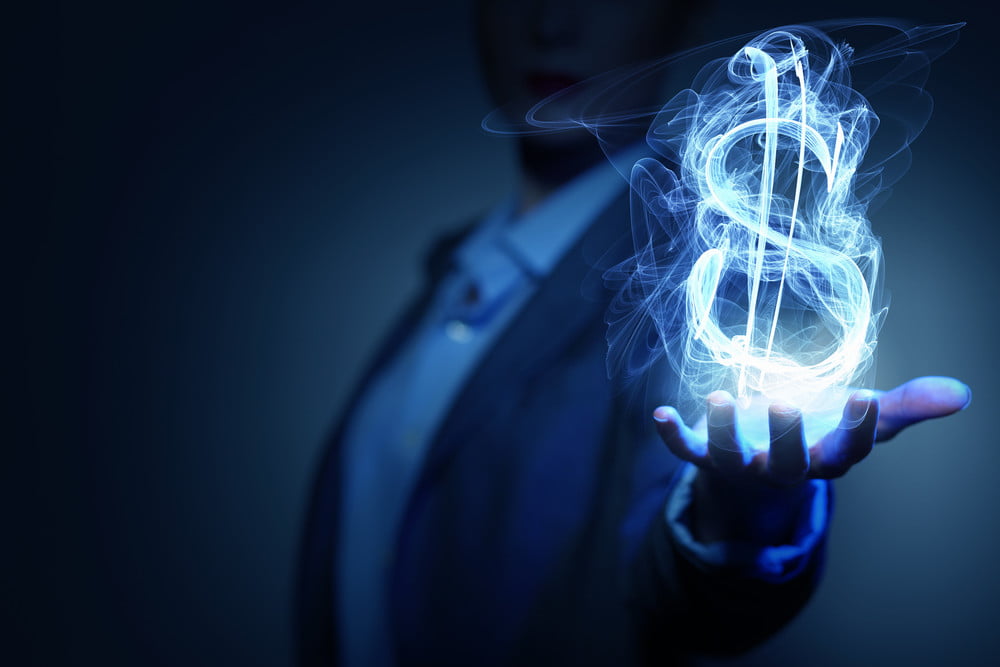 Retiring baby-boomers are facing a retirement cliff, at the same time as mother nature unleashes her fury with devastating storms tied to the impact of global warming. There could be a unique solution to the challenges associated with climate change – investments in clean energy from retirement funds.
Financial savings play a very important role in everyone's life and one must start planning for it as soon as possible. It's shocking how quickly seniors can burn through their nest egg – leaving many wondering, "How long your retirement savings will last?"
Let's take a closer look at how seniors can take baby steps on the path to retiring with dignity, while helping to clean up our environment.
Tip #1: Focus & Determination
Like in other work, it is very important to focus and be determined. If retirement is around the corner, then make sure to start putting some money away for retirement. No one can ever achieve anything without dedication and focus – whether it's saving the planet, or saving for retirement.
Tip #2: Minimize Spending
One of the most important things that you need to do is to minimize your expenditures. Reducing consumption is good for the planet too!
Tip #3: Visualize Your Goal
You can achieve more if you have a clearly defined goal in life. This about how your money can be used to better the planet – imagine cleaner air, water and a healthier environment to leave to your grandchildren.
Investing in Clean Energy
One of the hottest and most popular industries for investment today is the energy market – the trading of energy commodities. Clean energy commodities are traded alongside dirty energy supplies. You might be surprised to learn that clean energy is becoming much more competitive.
With green biz becoming more popular, it is quickly becoming a powerful tool for diversified retirement investing.
The Future of Green Biz
As far as the future is concerned, energy businesses are going to continue getting bigger and better. There are many leading energy companies in the market that already have very high stock prices, yet people are continuing to investing in them.
Green initiatives are impacting every industry. Go Green campaigns are a PR staple of every modern brand. For the energy-sector in the US, solar energy investments are considered to be the most accessible form of clean energy investment. Though investing in any energy business comes with some risks, the demand for energy isn't going anywhere.
In conclusion, if you want to start saving for your retirement, then clean energy stocks and commodity trading are some of the best options for wallets and the planet. Investing in clean energy products, like solar power, is a more long-term investment. It's quite stable and comes with a significant profit margin. And it's amazing for the planet!
What Should We Make of The Clean Growth Strategy?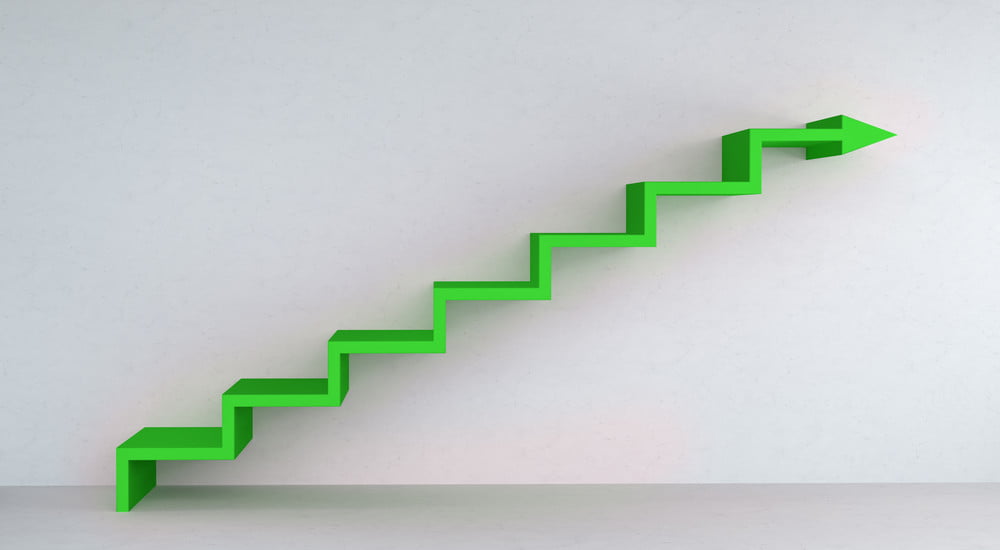 It was hardly surprising the Clean Growth Strategy (CGS) was much anticipated by industry and environmentalists. After all, its publication was pushed back a couple of times. But with the document now in the public domain, and the Government having run a consultation on its content, what ultimately should we make of what's perhaps one of the most important publications to come out of the Department for Business, Energy and the Industrial Strategy (BEIS) in the past 12 months?
The starting point, inevitably, is to decide what the document is and isn't. It is, certainly, a lengthy and considered direction-setter – not just for the Government, but for business and industry, and indeed for consumers. While much of the content was favourably received in terms of highlighting ways to ensure clean growth, critics – not unjustifiably – suggested it was long on pages but short on detailed and finite policy commitments, accompanied by clear timeframes for action.
A Strategy, Instead of a Plan
But should we really be surprised? The answer, in all honesty, is probably not really. BEIS ministers had made no secret of the fact they would be publishing a 'strategy' as opposed to a 'plan,' and that gave every indication the CGS would set a direction of travel and be largely aspirational. The Government had consulted on its content, and will likely respond to the consultation during the course of 2018. And that's when we might see more defined policy commitments and timeframes from action.
The second criticism one might level at the CGS is that indicated the use of 'flexibilities' to achieve targets set in the carbon budgets – essentially using past results to offset more recent failings to keep pace with emissions targets. Claire Perry has since appeared in front of the BEIS Select Committee and insisted she would be personally disappointed if the UK used flexibilities to fill the shortfall in meeting the fourth and fifth carbon budgets, but this is difficult ground for the Government. The Committee on Climate Change was critical of the proposed use of efficiencies, which would somewhat undermine ministers' good intentions and commitment to clean growth – particularly set against November's Budget, in which the Chancellor maintained the current carbon price floor (potentially giving a reprieve to coal) and introduced tax changes favourable to North Sea oil producers.
A 12 Month Green Energy Initiative with Real Teeth
But, there is much to appreciate and commend about the CGS. It fits into a 12-month narrative for BEIS ministers, in which they have clearly shown a commitment to clean growth, improving energy efficiency and cutting carbon emissions. Those 12 months have seen the launch of the Industrial Strategy – firstly in Green Paper form, which led to the launch of the Faraday Challenge, and then a White Paper in which clean growth was considered a 'grand challenge' for government. Throughout these publications – and indeed again with the CGS – the Government has shown itself to be an advocate of smart systems and demand response, including the development of battery technology.
Electrical Storage Development at Center of Broader Green Energy Push
While the Faraday Challenge is primarily focused on the development of batteries to support the proliferation of electric vehicles (which will support cuts to carbon emissions), it will also drive down technology costs, supporting the deployment of small and utility-scale storage that will fully harness the capability of renewables. Solar and wind made record contributions to UK electricity generation in 2017, and the development of storage capacity will help both reduce consumer costs and support decarbonisation.
The other thing the CGS showed us it that the Government is happy to be a disrupter in the energy market. The headline from the publication was the plans for legislation to empower Ofgem to cap the costs of Standard Variable Tariffs. This had been an aspiration of ministers for months, and there's little doubt that driving down costs for consumers will be a trend within BEIS policy throughout 2018.
But the Government also seems happy to support disruption in the renewables market, as evidenced by the commitment (in the CGS) to more than half a billion pounds of investment in Pot 2 of Contracts for Difference (CfDs) – where the focus will be on emerging rather than established technologies.
This inevitably prompted ire from some within the industry, particularly proponents of solar, which is making an increasing contribution to the UK's energy mix. But, again, we shouldn't really be surprised. Since the subsidy cuts of 2015, ministers have given no indication or cause to think there will be public money afforded to solar development. Including solar within the CfD auction would have been a seismic shift in policy. And while ministers' insistence in subsidy-free solar as the way forward has been shown to be based on a single project, we should expect that as costs continue to be driven down and solar makes record contributions to electricity generation, investment will follow – and there will ultimately be more subsidy-free solar farms, albeit perhaps not in 2018.
Meanwhile, by promoting emerging technologies like remote island wind, the Government appears to be favouring diversification and that it has a range of resources available to meet consumer demand. Perhaps more prescient than the decision to exclude established renewables from the CfD auction is the subsequent confirmation in the budget that Pot 2 of CfDs will be the last commitment of public money to renewable energy before 2025.
In short, we should view the CGS as a step in the right direction, albeit one the Government should be elaborating on in its consultation response. Its publication, coupled with the advancement this year of the Industrial Strategy indicates ministers are committed to the clean growth agenda. The question is now how the aspirations set out in the CGS – including the development of demand response capacity for the grid, and improving the energy efficiency of commercial and residential premises – will be realised.
It's a step in the right direction. But, inevitably, there's much more work to do.