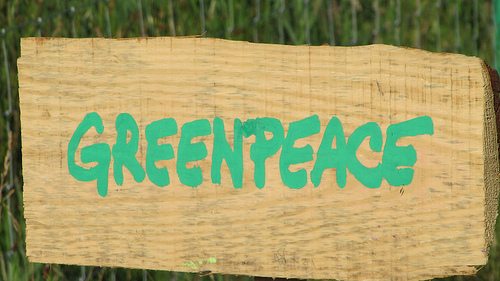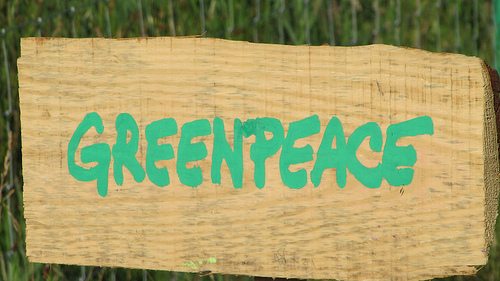 Colgate-Palmolive, Johnson & Johnson and PepsiCo Among Brands Failing to Protect Indonesia's Forests
Greenpeace today released a scorecard rating 14 global consumer goods companies, finding much more needs to be done to break the link between palm oil and deforestation.
Palm oil is a major cause of rainforest destruction. Two years after many of the world's biggest brands announced 'no deforestation' policies, Greenpeace examined how 14 major brands are fulfilling those commitments.
Only a few companies are making significant headway towards ensuring that there is no deforestation in their palm oil supply chains, and most are moving far too slowly. While there are very different degrees of progress, none of the companies can yet guarantee that their supply of palm oil is not linked to deforestation. Colgate-Palmolive, Johnson & Johnson and PepsiCo show the poorest performance and are failing to keep the 'no deforestation' promises they made to their customers.
Palm oil is used by household brands in thousands of everyday products, including Colgate toothpaste, Neutrogena face wash and Doritos tortilla chips. Annisa Rahmawati of Greenpeace Indonesia said:
"Palm oil is found in so many products, which is why brands have a responsibility to their customers to act. Palm oil can be grown responsibly without destroying forests, harming local communities or threatening orangutans. But our survey shows that brands are not doing enough to stop the palm oil industry ransacking Indonesia's rainforests."
"PepsiCo, Colgate-Palmolive and Johnson & Johnson are really letting their customers down. People should be able to brush their teeth or eat a snack without pushing orangutans even closer to extinction. These companies must have a fully transparent supply chain and ensure they only buy palm oil from suppliers that are protecting our rainforests."
Rainforests, people and orangutans at risk
The situation is critical for Indonesia's forests. The country has lost 31 million hectares [76 million acres] of forest – an area almost the size of Germany – since 1990. The palm oil industry is a leading cause of deforestation in Indonesia, which is in turn a major threat to the endangered animals who live there, such as orang-utans.
Deforestation for palm oil plantations was a root cause of the fires that devastated Indonesia last year. The fires cost Indonesia an estimated US$16 billion and toxic haze from the fires impacted millions of people including in neighboring Malaysia and Singapore. Over 500,000 people in Indonesia are reported to have suffered from acute respiratory illnesses as a result of the haze.
The fires were also a major source of greenhouse gas emissions: on many days during October and November, emissions from these fires outpaced the daily average of emissions from the United States economy.
As Indonesia braces itself for another outbreak of forest fires this year, Greenpeace has called on consumer goods companies to take immediate action to protect forests and by so doing, help prevent another fires crisis.
Greenpeace scorecard findings
None of the companies surveyed is able to say with any certainty that there is no deforestation in their palm oil supply chain. Most companies are unable even to say how much of their palm oil comes from suppliers that comply with their own sourcing standards. Furthermore:
●     Only one of the 14 companies surveyed can trace nearly 100 per cent of its palm oil back to the plantation it is grown on.
●     Most companies have yet to start obtaining independent third-party verification to demonstrate that their palm oil is produced by companies operating in compliance with their own 'no deforestation' policies.
●     None publish a full list of their palm oil suppliers, although some do publish lists of top suppliers.
●     None publish a list of suppliers that they have ceased purchasing from due to finding evidence of rainforest clearance or other breaches of policy.