European Investment Bank Supports Drinking Water Upgrade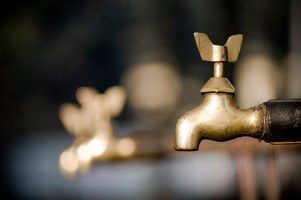 Dunea N.V, the Dutch drinking water supplier, has agreed a 100 million euro loan agreement with the European Investment Bank (EIB) to supports its 5 year plan to upgrade drinking water supply and distribution networks.
Dunea serves some 1.3 million inhabitants across 18 municipalities in the province of Zuid-Holland, the main ones being Leiden, The Hague and Zoetermeer. The multi-year investment programme supported by the EIB consists mainly of renewal and upgrading of raw water conveyors, potable water distribution networks, pumping stations, water meters, and operational support infrastructure.
"I don't think I have to stress the importance of water, especially in the Netherlands", says EIB Vice-President Pim van Ballekom. "The European Investment Bank is glad it can support the upkeep of very high quality drinking water for so many citizens. Not many people realise how much work and investment go into supplying clean and reliable drinking water, day in and day out, and it is important to support companies such as Dunea in this endeavour. The EU Bank continues to stand ready to invest in critical infrastructure in the Netherlands where it can add value."
Wim Drossaert, CEO of Dunea NV, said: "This financing opportunity will help us to continue to produce sufficient drinking water in a natural environment with modern and sustainable technology. Thus, our clients can rely on delicious drinking water also in the coming future. And obviously, holidaymakers remain very welcome in our natural areas."