You probably never thought about the impact that your animals have on the environment. Unfortunately, experts have found that the environmental impact of pets can be huge. One study found that 4% of all landfill waste in San Francisco is made up of bags of dog feces.
There are other ways that dogs can harm the environment as well. Even pet hair can hurt the environment. There are almost 80 million dogs in the United States, so the problem is amplified if they aren't controlled well.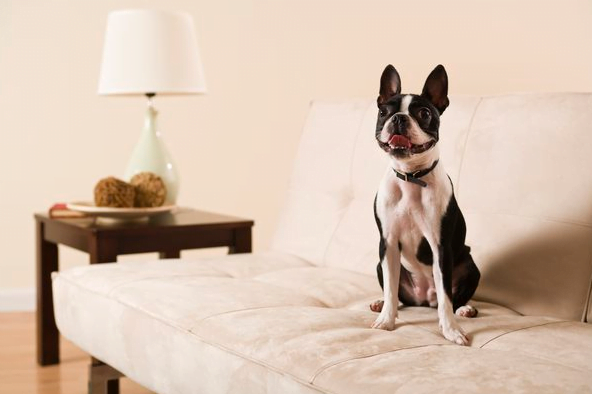 Keep Your Pet Hair Clean to Protect the Environment
Cleaning pet hair isn't just important to keep your home healthy. It is also important to preserve the environment.
Pets are lovely, they could be your bestie at times since they can keep you company when you're alone at home. They are cute, they are playful, but most importantly, they are loyal. But it's not all fun though, they litter the house as well without giving a care.
Litters of pet hair are a common feature in a house with pets. They could be found on the rug, carpet, upholstery, car seat, bathroom floor, kitchen floor and even all over your clothes. Well, what are you going to do but to clean them up.
Easier said than done! Pet hairs aren't all that easy to clean, mainly because of it's physical nature. They are light and can be hidden in the tightest of corners. They can also stick, which makes getting them off harder than you bargained for.
No matter how much you love your pets, cleaning up pet hairs would always be unpleasant. Especially when you don't get them all off after the cleaning session. That could be tiring.
Well, there are simple steps and tricks you could use to get the job done. These tips have proven to be effective for those that employ them and it will be useful to you too!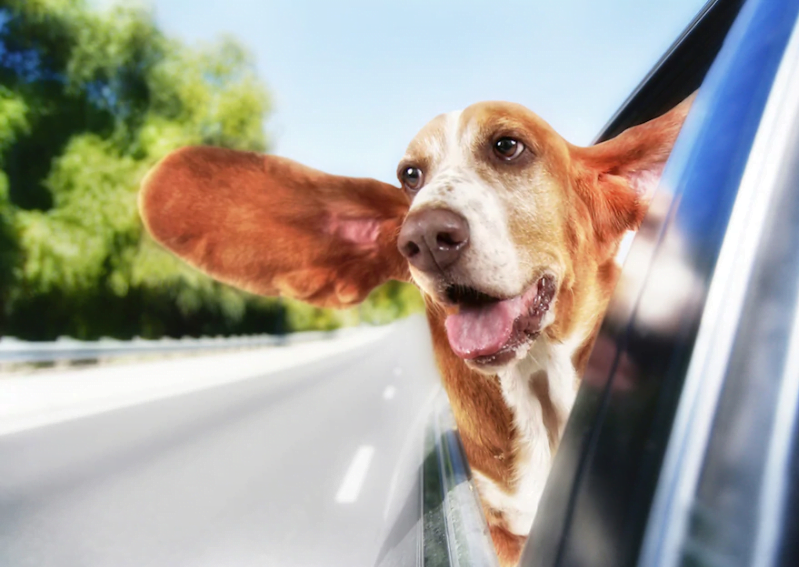 Here are a few simple tips to help you clean up pet hair more effectively. Read on!
1. Vacuum In Different Directions When Cleaning – One directional vacuuming doesn't guarantee you'll get all the pet hair on your carpet or rug. In fact, you'll miss a lot if you employ that approach. The reason is, pet hairs are light and can spread easily with the aid of wind, they'll be everywhere!
When you vacuum, move from right to left, then up and down. You can go diagonally too. Go over these areas several times with the same technique and you'll get it all in
2. Maintain Your Vacuum Cleaner Regularly – A clogged vacuum cleaner will do you no good. If there is no proper suction, then you'll pretty much be wasting your time going up and down with your vacuum.
If you're a DIY person then go ahead to clean, but if not then hire a professional who can properly clean and decongest you vacuum cleaner. This is the only way your vacuum cleaner can give you it's best performance.
Make sure it is always cleaned so the suction can take in all the pet hair in it's path.
3. Use A Window Squeegee On Your Carpet – Who says a window squeegee is only effective on windows? This is a great tool that will help you get rid of pet hair.
We all know pet hair sticks, so picking them with a vacuum cleaner would be tough. Well, you can rub the window squeegee against the carpet to loosen up pet hair. Vacuuming will be a piece of cake when the hair unsticks from your carpet.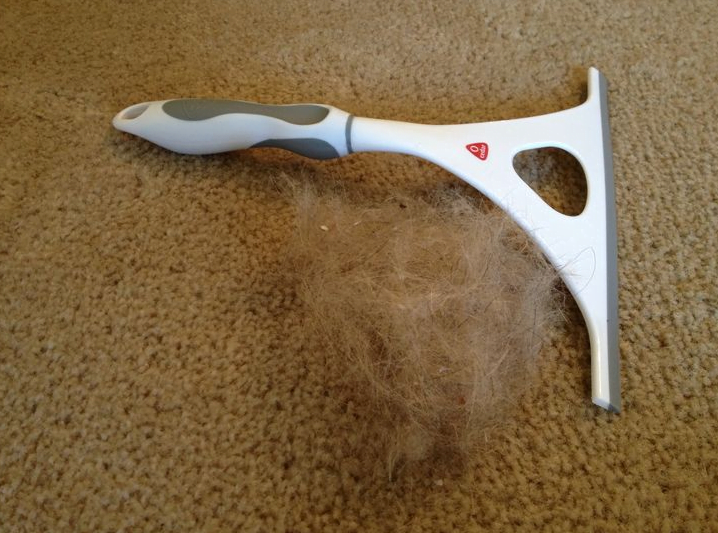 4. Use A Rubber Broom For Tiles And Wooden Floors – As far as wooden and tile floors are concerned, a rubber broom is one of the most effective tools you can use to clean pet hair.
Make sure you get all possible corners with your broom and gather all the hair into a pile.
Sweep the hair into a dust pack and dispose. Simple!
5. Use A Humidifier –This is great during the winter, or for those who live in freezing climates.
Using a humidifier is a great way to tackle pet hair. It stops loose hair from clinging onto surfaces, making it easier to vacuum or sweep up.
6. Use Dryer Sheets – Dryer Sheets will work wonders for you as you clean up your pet's hair. It is one of the most effective means of cleaning pet hair and it's pretty straightforward.
All you need to do is dampen the dryer sheets a bit and you'll start picking up pet hair the way a magnet picks up metal pins.
Dryer sheets are great for picking up pet hair from furniture, carpets, car upholstery, and floor corners.
Dampened dryer sheets will pick up pet hair from almost anything!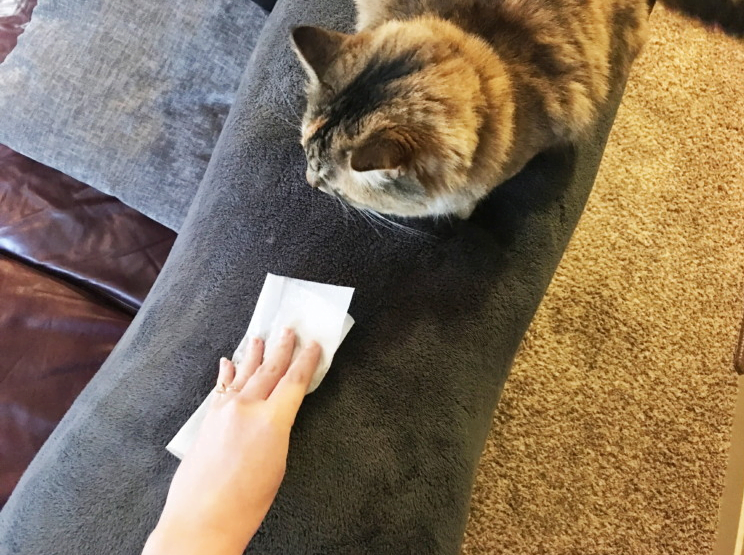 7. Use Tape – Most preferably duct tape. It picks pet hair off easily, from almost any surface. Tapes are effective, they can pick off pet hair from places like your car seat, chairs, and even your clothes. No more pet hair hanging across your jacket pocket!
Just place the sticky part of the tape over the surfaces where you find pet hair, then pull. The tape will drag along pet hair in that area with ease. Do this over little areas where you find pet hair and your problems will be solved!
8. Dampen Your Floor And Sweep Lightly Before You Vacuum – pet hairs will loosen up from your kitchen or bathroom floor if there's a little bit of moisture on it.
Before you vacuum, sprinkle a little bit of water on the floor to unstick the hairs then sweep immediately. You'll discover you were able to gather up a good amount of pet hair from that procedure.
You can then proceed to vacuum to scoop up the remaining. Do this before the floor gets completely dried up.
For excellent results, I recommend you use robot vacuum. It's a very effective product.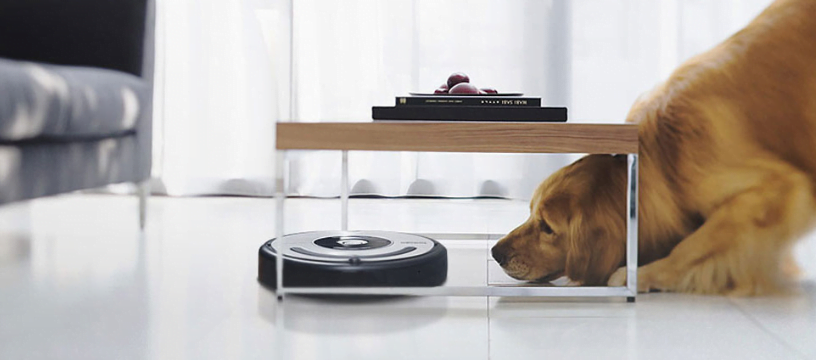 9. Use A Damp Mop On The Floor – This technique is excellent for wooden and tile floors. Just dampen the mop a bit and wipe away. A damp mop is like a magnet for pet hairs.
Be sure to have a bucket with some water in it to rinse off the mop before you go for another swipe.
Mops are also great because you can easily maneuver them to reach under your chairs and other pieces of furniture.
10. Use A Damp Sponge
This is the last tip on how to effectively clean up pet hair.
This technique works great with upholstered furniture. Once again it's the "magnet" effect. A damp sponge will pick up lots and lots of pet hair because they will stick to the sponge as you swipe.
This method is effective on your car seats, living room couch and any other upholstery you may have at home.
So, there you have it. I hope these tips will be helpful to you. Employ each of them properly, according to your situation and expect good results!
Protect the Environment by Cleaning Up Pet Hair
Pet hair is not great for the environment. If you are committed to being eco-friendly, then you should follow the steps listed above.