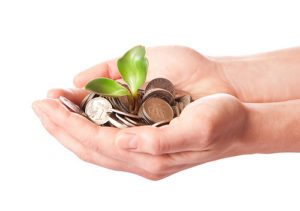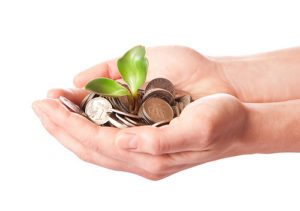 Plant-Based Diets could Save Millions of Lives and Dramatically Cut Greenhouse Gas Emissions
A global switch to diets that rely less on meat and more on fruit and vegetables could save up to 8 million lives by 2050, reduce greenhouse gas emissions by two thirds, and lead to healthcare-related savings and avoided climate damages of $1.5 trillion (US) , Oxford Martin School researchers have found.
The study, published today in PNAS, is the first to estimate both the health and climate change impacts of moving towards more plant-based diets for all major world regions.
"What we eat greatly influences our personal health and the global environment," says Dr Marco Springmann of the Oxford Martin Programme on the Future of Food, who led the study.  "Imbalanced diets, such as diets low in fruits and vegetables, and high in red and processed meat, are responsible for the greatest health burden globally and in most regions. At the same time the food system is also responsible for more than a quarter of all greenhouse gas emissions, and therefore a major driver of climate change."
To assess the health and environmental impacts, the researchers modelled four different dietary scenarios for the year 2050: a 'business as usual' scenario based on projections of future diets; a scenario based on global dietary guidelines which includes minimum amounts of fruits and vegetables, and limits to the amount of red meat, sugar, and total calories; and vegetarian and vegan scenarios which both conform to the dietary guidelines.
They found that adopting diets in line with global dietary guidelines could avoid 5.1 million deaths per year by 2050. Even greater benefits could come from vegetarian diets (avoiding 7.3 million deaths) and vegan diets (avoiding 8.1 million deaths). Approximately half of the avoided deaths were due to reduction of red meat consumption, with the other half due to a combination of increased fruit and vegetable intake and a reduction in calories, leading to fewer people being overweight or obese.
The study projects that by 2050, food-related greenhouse gas emissions could account for half of the emissions the world can afford if global warming is to be limited to less than 2°C. Adopting global dietary guidelines would cut food-related emissions by 29%, vegetarian diets by 63%, and vegan diets by 70%.
The researchers also modelled the economic benefits of dietary change and found that the changes in diets could produce savings of $700-$1,000 billion (US) per year on healthcare, unpaid informal care and lost working days. The value that society places on the reduced risk of dying could even be as high as 9-13% of global GDP, or $20-$30 trillion (US). In addition, the researchers found that the economic benefit of reduced greenhouse gas emissions from dietary changes could be as much as $570 billion (US).
"Putting a dollar value on good health and the environment is a sensitive issue," says Dr Springmann. "However, our results indicate that dietary changes could have large benefits to society, and the value of those benefits makes a strong case for increased public and private spending on programmes aimed to achieve healthier and more environmentally sustainable diets."
Dr Springmann points out that there are large regional variations in the health impacts of dietary change. The greatest number of avoided deaths is projected to be in developing countries, particularly in East Asia and South Asia, but per-person benefits would be twice as large in developed countries, due to larger per-person reductions in red meat consumption and total calorie intake.
Reduced red meat consumption was the factor that had the biggest effect in East Asia, in Western high- and middle-income countries, and in Latin America, while increasing fruit and vegetable intake was the biggest factor in reducing deaths in South Asia and Sub-Saharan Africa. Reduced calorie intake, and the resulting reductions in the number of overweight or obese people, played a key role in improving health in the Eastern Mediterranean, Latin America, and Western high- and middle-income countries.
"The regional detail of our study can be used to identify the most appropriate interventions for both the production and consumption sides of the food system," adds Dr Springmann.
The scale of the task is "clearly enormous," he says. The study finds that just to meet global dietary recommendations, fruit and vegetable production and consumption would need to more than double in some regions, such as Sub-Saharan Africa and South Asia, whereas red meat consumption would need to be halved globally, and cut by two thirds in Western high- and middle-income countries, East Asia, and Latin America. In addition, overconsumption would need to be tackled.
"And that might not even be enough," Dr Springmann warns. "Our analysis indicates that adopting global dietary guidelines would not be enough to reduce food-related greenhouse gas emissions to the same extent that total greenhouse gas emissions will need to fall to keep global temperature increases to below 2°C."
"We do not expect everybody to become vegan," he adds. "But climate change impacts of the food system will be hard to tackle and likely require more than just technological changes. Adopting healthier and more environmentally sustainable diets can be a large step in the right direction. The size of the projected benefits should encourage individuals, industry, and policy makers to act decisively to make sure that what we eat preserves our environment and our health."