Twenty top religious leaders from India Sign "Interfaith Climate Change Statement" Today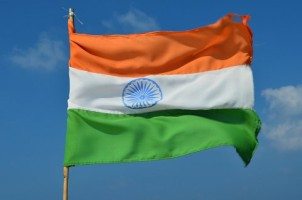 250 Religious Leaders Present the Interfaith Climate Change Statement to the President of the UN General Assembly
New Delhi/ April 18th, 2016:    Four days before the signing of the historic Paris Agreement, The Interfaith Climate Change Statement has been signed by two hundred fifty global faith leaders' from fifty countries. This demonstrates a positive sentiment towards making the Paris Agreement work; and urges its prompt ratification by governments so that it can come into force as soon as possible.
The signatories include twenty religious leaders from India – Swami Agnivesh, President of the World Council of Arya Samaj "Society of Nobles", Member of the Elijah Board of World Religious Leader,H.H. Pujya Swami Chidanand Saraswati, President Parmarth Niketan, Rishikesh, Co-Founder/chair Global Interfaith WASH Alliance, H.H. Sri Sri Ravi Shankar, Founder of Art of Living Foundation, Member of the Elijah Board of World Religious Leader, Swami Atmapriyananda, Vice Chancellor of Ramakrishna Mission Vivekananda University, Member of the Elijah Board of World Religious Leaders,Swamiji Jagadguru Karmayogi Charukeerty Bhattarak, Pontiff of Jain Shravanabelagola Math, ,Acharya Shri Shrivatsa Goswami. A leading figure in the Vaishnava tradition. Member of the Elijah Board of World Religious Leaders, Dr. Imam Umer Ahmed Ilyassi, Chief Imam, All India Organisation of Mosques, Member of the Elijah Board of World Religious Leader.
As well as  Dharmacharya Shantum Seth, Ahimsa Trust, Plum Village International Community of Engaged Buddhists,Rev. Dr. Mar Atsongchanger, President, National Council of Churches in India,Oswald Cardinal Gracias, Archbishop of Bombay, President, Federation of Asian Bishops´ Conferences (FABC),Ven. Khandro Rinpoche, Teacher in both the Kagyu and Nyingma traditions of Tibetan Buddhism. Member of the Elijah Board of World Religious Leaders, Mata Amritanandamayi, Amma ("Mother"), Member of the Elijah Board of World Religious Leaders,Sadhvi Bhagawati Saraswati, Secretary General, Global Interfaith WASH Alliance; President, Divine Shakti Foundation, Dr..A.K Merchant, Trustee, Lotus Temple and National Spiritual Assembly of the Baha'is,
Rev. Dr. Solomon Rongpi, General Secretary, Council of Baptist Churches in Northern India,
Acharya Shri Shrivatsa Goswami. A leading figure in the Vaishnava tradition. Member of the Elijah Board of World Religious Leader, H.H. Radhanath Swami,H.H Swami Chandra. Initiated into the Usadin order by Mahant Girdhari Dassji. Member of the Elijah Board of World Religious Leaders,Lieutenant Colonel Dasari Daniel, National Secretary, The Salvation Army,Rev. Dr. Roger Gaikwad, General Secretary, National Council of Churches in India,
Dr. Wahidudin Khan, Founder of the Islamic Centre – Urdu Islamic Institution, Member of the Elijah Board of World Religious Leaders,Dr. Acharya Lokesh Muni Ji, Ahimsa Vishwa Bharati,Jetsunma Tenzin Palmo, Director, Dongyu Gatsal Ling Nunnery,Dharmacharya Shantum Seth, Ahimsa Trust, Plum Village International Community of Engaged Buddhists, Gunbir Singh, Chairman, EcoAmritsar, H.H Sri Sri Sugunendra Theertha Swamiji. Youngest ever swamiji to ascend the Paryaaya Peetam in Udupi. Member of the Elijah Board of World Religious Leaders, Telesphore Placidus Cardinal Toppo, Cardinal Priest and Archbishop of Ranchi in the Roman Catholic Church, Member of the Elijah Board of World Religious Leaders.
The declaration "outlines religious leaders' and faith communities' positive judgement of the adopted Paris Agreement" and:
Urges governments to rapidly sign, ratify and implement the Paris Agreement, and to increase pledges to reduce emissions in line with keeping the global temperature rise to 1.5C above pre-industrial levels
Insists on rapid emissions reduction and peaking by 2020, in order to keep the 1.5C goal within reach
Strongly advocates for greater flows of finance, especially for adaptation and loss and damage
Urges the swift phase out of all fossil fuel subsidies and a transition to 100% renewable energy by 2050
Encourages faith communities to reduce emissions in their homes, workplaces and centres of worship and to support and stand in solidarity with communities already impacted by climate change
Calls for fossil fuel divestment and reinvestment in renewables, including within our own communities
The statement was signed today in Church Center of the UN followed by a press conference. The Statement also reaffirms the faith community's support for increased ambition in climate change action and for the commitment to limit the global temperature rise to no more than 1.5C above pre-industrial levels.
Paris Agreement will be signed on Earth Day (22 nd April,2016) in New York. India along with rest of the countries will be present for a high level signing ceremony convened by UN secretary General Ban Ki Moon.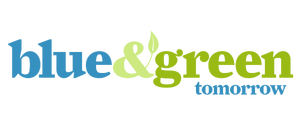 Consumers Investing in Eco-Friendly Cars with the UK Green Revolution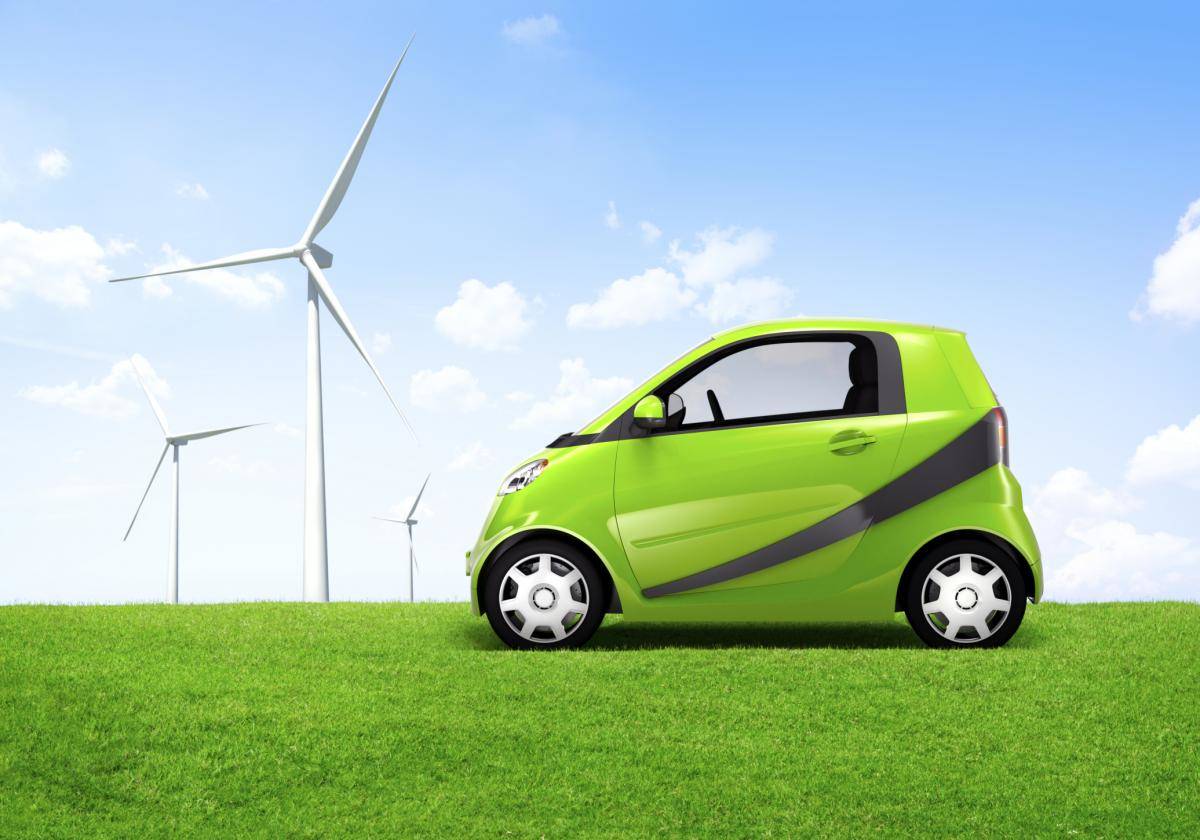 The UK public appears to be embracing the electric car UK Green Revolution, as recent statistics reveal that more and more consumers are making the switch from petrol and diesel to electric or alternatively fuelled vehicles. The demand for diesel fell by almost a third in October compared to last year, whilst hybrid and electric cars rose by a staggering 36.9%.
Time for UK Green Revolution Change
So, what is the reason for this sudden change? This comes down to the current situation in the UK, which has led to people embracing eco-friendly technologies and automobiles. One of the main reasons is the Government's clean air plans, which includes the impending 2040 ban on petrol and diesel automobiles. There is then the rollout of the T-Charge in London, the city of Oxford announcing that they will be banning petrol and diesel from the city centre by 2020 and various other big announcements which take up a lot of space and time in the UK press.
h2>Diesel's Reputation
In addition to this, the negative publicity against diesel has had a huge impact on the UK public. This has led to a lot of confusion over emissions, but actually, the newest low emission diesel automobiles will not face restrictions and are not as bad to drive as many believe. Most notably, German brand Volkswagen has been affected due to the emissions scandal in recent times. It was discovered that some emissions controls for VW's turbocharged direct injection diesel engines were only activated during laboratory testing, so these automobiles were emitting 40 times more NO in real-world driving. As a result of this and all the negative publicity, the manufacturer has made adaptations and amended their vehicles in Europe. Additionally, they have made movements to improve the emissions from their cars, meaning that they are now one of the cleaner manufacturers. Their impressive range includes the Polo, Golf and Up, all of which can be found for affordable prices from places like Unbeatable Car.
The Current Market
The confusion over the Government's current stance on diesel has clearly had a huge impact on the public. So much so that the Society of Motor Manufacturers and Traders (SMMT) has called on the Government to use the Autumn Budget to restore stability in the market and encourage the public to invest in the latest low emission automobiles. SMMT believes that this is the fastest and most effective way to address the serious air quality concerns in this country.
Incentives
One way that the Government has encouraged the public to make the switch is by making incentives. Motorists can benefit from a grant when they purchase a new plug-in vehicle, plus there are benefits like no road tax for electric vehicles and no congestion charge. When these are combined with the low running costs, it makes owning an electric automobile an appealing prospect and especially because there are so many great models available and a type to suit every motorist. One of the main reasons holding motorists back is the perceived lack of charging points. However, there are currently over 13,000 up and down the country with this number rapidly increasing each month. It is thought that the amount of charging points will outnumber petrol stations by 2020, so it is easy to see more and more motorists start to invest in electric cars way ahead of the 2040 ban.
It is an interesting time in the UK as people are now embracing the electric car revolution. The Government's clean air plans seem to have accelerated this revolution, plus the poor publicity that diesel has received has only strengthened the case for making the switch sooner rather than later.
How To Make The Shipping Industry Greener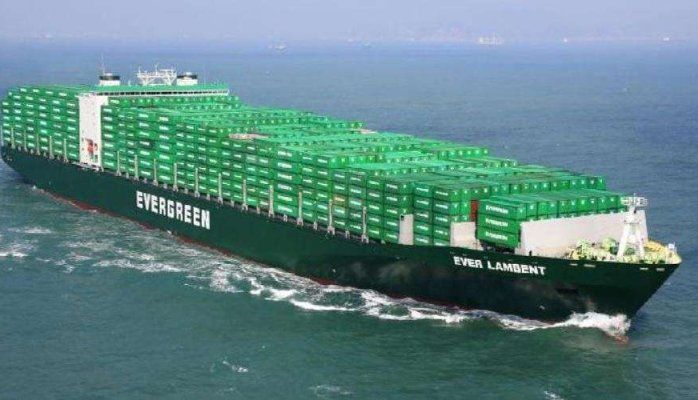 Each and every year more damage is done to our planet. When businesses are arranging pallet delivery or any other kind of shipping, the environment usually isn't their number one concern. However, there's an increasing pressure for the shipping industry to go greener, particularly as our oceans are filling with plastic and climate change is occurring. Fortunately, there's plenty of technology out there to help with this. Here's how the freight industry is going greener.
Make Ship Scrapping Cleaner
There are approximately 51,400 merchant ships trading around the world at the moment. Although the act of transporting tonnes of cargo across the ocean every year is very damaging to the environment, the scrapping of container ships is also very harmful. Large container ships contain asbestos, heavy metals and oils which are toxic to both people and the environment during demolition. The EU has regulations in place which ensure that all European ships are disposed of in an appropriate manner at licenced yards and the International Maritime Organisation (IMO) introduced guidelines to make recycling of ships safe and environmentally friendly back in 2009, but since then only Norway, Congo and France have agreed to the policy. The IMO needs to ensure that more countries are on board with the scheme, especially India, Bangladesh and Pakistan, which are some of the worst culprits for scrapping, which may mean enforcing the regulations in the near future.
Reduce Emissions
A single large container ship can produce the same amount of emissions as 50 million cars, making international shipping one of the major contributors towards global warming. Stricter emissions regulations are needed to reduce the amount of emissions entering our atmosphere. The sulphur content within ship fuel is largely responsible for the amount of emissions being produced; studies have shown that a reduction in the sulphur content in fuel oil from 35,000 p.p.m to 1,000 p.p.m could reduce the SOx emissions by as much as 97%! The IMO has already begun to ensure that ships with the Emission Control Areas of the globe, such as the Baltic Sea, the North Sea and the English Channel, are using this lower sulphur content fuel, but it needs to be enforced around the world to make a significant difference.
As it's not currently practical or possible to completely phase-out heavy, conventional fuels around the world, a sulphur scrubber system can be added to the exhaust system of ships to help reduce the amount of sulphur being emitted.
Better Port Management
As more and more ships are travelling around the world, congestion and large volumes of cargo can leave ports in developing countries overwhelmed. Rapidly expanding ports can be very damaging to the surrounding environment, take Shenzhen for example, it's a collection of some of the busiest ports in China and there has been a 75% reduction in the number of mangroves along the coastline. Destroying valuable ecosystems has a knock-on effect on the rest of the country's wildlife. Port authorities need to take responsibility for the environmental impact of construction and ensure that further expansion is carried out sustainably.
Some have suggested that instead of expansion, improved port management is needed. If port authorities can work with transport-planning bureaus, they will be able to establish more efficient ways of unloading cargo to reduce the impact on the environment caused by shipping congestion.