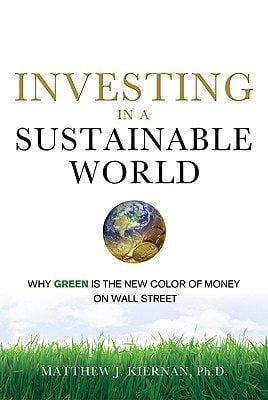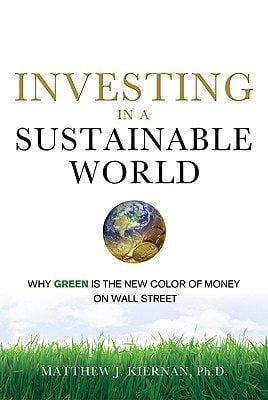 Book review: Investing in a Sustainable World: Why Green is the New Colour of Money on Wall Street – Matthew J Kiernan (2008)
Investing in a Sustainable World demonstrates that 'going green' not only has a positive impact on the environment, but also pays off financially. Matthew J Kiernan argues that ecologically forward-thinking companies are increasing their bottom line and making their investors more money.
The book aims to persuade readers, using concrete facts, that being green leads directly to a better stock market performance. It also warns that companies that ignore this could face losing money. Kiernan examines global trends, such as natural resource depletion in emerging markets, and offers solutions. The explanations start from the beginning and comprehensively describe the origins and developments of sustainable investment.
One of the key arguments in the book is that measuring a business on their bottom line is insufficient. Instead other measures should be included such as sustainability concerns, environmental risks and health and safety.
Kiernan makes a persuasive argument, which is backed up with the extensive use of case studies and statistics. The in-depth yet understandable writing style means this book can be read by specialists to novices.
Investing in a Sustainable World is engaging throughout and is a must read for anyone interested in sustainable investment.