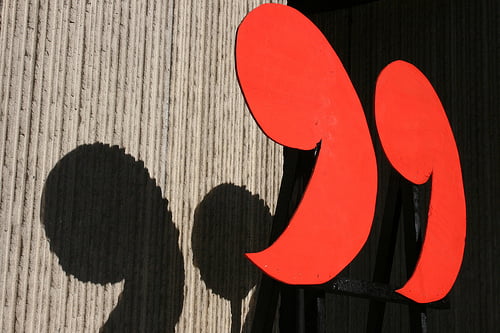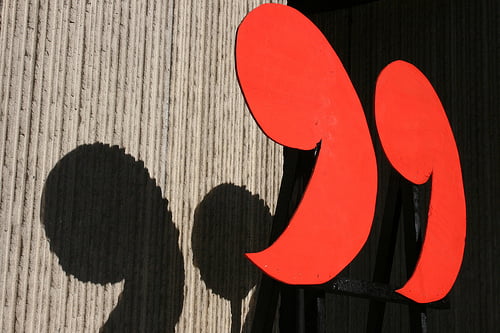 Guide to Sustainable Tourism; climate change reporting; German solar – Quote Bank: May 26-June 1
A good quote makes all the difference. Here's the pick of the past week.
"Though we travel the world over to find the beautiful, we must carry it with us or we find it not" – Ralph Waldo Emerson, poet and essayist. The Guide to Sustainable Tourism 2012.
"Those who formed the media response to 'Climategate' did not use bad judgement. They simply obeyed the ethics of their salaried trades, which dictate that they exploit and report a news story according to the agenda of their political backers, the expectations of their audience, the prejudices of their editors or the dramatised norms of news" – Gavin Smith. The ethics of climate change reporting: part one, part two, part three.
"These appointments will allow us to more effectively support clients looking to integrate ESG into their investment decisions, and to manage the transition to a low-carbon economy" – Mark Makepeace, chief executive of the FTSE Group. FTSE answers ESG demand with launch of new service unit.
"Never before anywhere has a country produced as much photovoltaic electricity" – Norbert Allnoch, director of the Institute of the Renewable Energy Industry. Germany sets solar benchmark over sunny weekend.
"There is significant concern across the green energy sector that the Government will shift its focus towards natural gas as an alternative to renewables" – Ben Warren, Ernst & Young's energy and environmental finance leader. Clean energy faces "challenging" year, but long-term outlook still positive.
"Universities have a key role to play in supporting and leading the change towards a sustainable future" – Kat Thorne, head of sustainability at the University of Greenwich. Greenwich steals top spot in green university ranking.
"RBS should clean up its act and redirect its investments to clean technologies" – Davina Shiell, interim operational director at Friends of the Earth Scotland. RBS under fire for fossil fuel lending.
"Renewable energy may be the victim of cheap gas prices if governments do not stick to their renewable support schemes" – Faith Birol, chief economist at the International Energy Agency. IEA warns 'golden age of gas' could scupper renewables.
"For a small investment today we could be creating something that our grandchildren will thank us for" – Tim Smit, Eden Project founder. UK geothermal industry receives boost after Iceland agreement.
"We are witnessing ever increasing interest from businesses in exploring ways in which they can become more energy efficient and tackle the nightmare of crippling energy costs which are now one of the biggest concerns for business owners" – David Hunt, Eco Environments' sales and marketing director. Northern England makes strong headway in solar.
"The continuing fall in complaints against IFAs shows the commitment within the profession to work with clients to fully understand their requirements and goals before recommending suitable solutions from the whole of the market" – Lee Smythe, financial adviser. IFA complaints continue to drop.
"The Government is failing to act to tackle Britain's air pollution crisis – by its own admission the UK won't meet legal air quality standards until 2025" – James Thornton, ClientEarth CEO. EU emissions progress hits snag.
"[Climate change] isn't just an economic problem, it isn't just an international development problem and it isn't just an issue of social or physical engineering, so we bring together these different disciplines and expertise under one organisation to research what to do about climate change" – Asher Minns, communication and centre manager at The Tyndall Centre for Climate Change Research. The Tyndall Centre: uniting specialism and expertise on climate change.
Further reading:
Energy bill; unethical investments; Delingpolegate – Quote Bank: May 19-25
Solar in Suffolk; Marks and Spencer; SRI+20 – Quote Bank: May 12-18
World's largest solar project; sustainable fashion; Olympic sponsorship – Quote Bank: May 5-11
Royal Society; European Commission; UNWTO – Quote Bank: April 23-May 4