A kitchen is the centre of the home. Your kitchen ranges between where friends and family gather, talk about their day, cook meals, have drinks, to somewhere you can just enjoy each other's company. The kitchen is the heart of the home. But, everyone's lifestyle is different. Everyone's taste is different. So, you need a kitchen that not only mirrors your lifestyle but matches your taste too. Whilst some prefer a more traditional design, others want a modern feel or flair – and it's all down to personal taste.
When it comes to redesigning your kitchen, what style would you go for? It's a difficult one isn't it. With so many different styles to go for, how can you know exactly what you want until you've seen it in action? Leading kitchen designer, Roman Kitchens, based in Essex, have provided three examples of bespoke kitchens and styles they specialise in, accompanied with beautiful images. This design guide will get you one step closer to picking your dream kitchen for your home. Moreover, on the website luxury-vienna you can choose a kitchen, that is already designed for you.
1. Modern
New home in the city centre? Or even a sleek new modern build? You want a trendy and modern kitchen to reflect your city lifestyle. In modern kitchen design, colours are bolder and fresher, with sleek design and utilities that are distinctive and vibrant.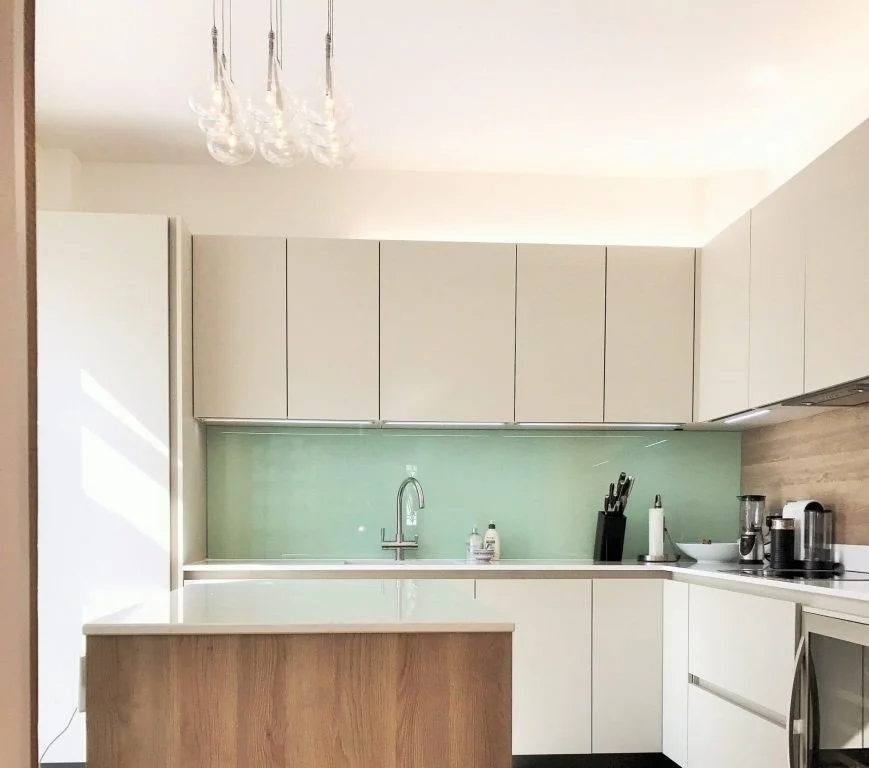 This modern kitchen is sleek and smooth with flawless design and beauty. Minimalism doesn't stop this kitchen standing out. Featured walls of wood and vibrant mint green draw the eye, whilst the white surfaces reflect the light, illuminating every nook and cranny of this kitchen. This kitchen features products from Rotpunkt, innovators of modern kitchen design. Made with German engineering, a Rotpunkt Kitchen is the ultimate modern addition to your home. Rotpunkt Kitchens have timeless design and amazing functionality, they work for every purpose and are eco-friendly. Sourced from natural materials, a Rotpunkt kitchen uses 37% less timber, conserving natural forests and being more environmentally conscious.
2. Classic
Prefer a homely and traditional feel? Classic kitchens are warm, welcoming and filled with wood. Wood flooring, wood fixtures, wood furniture – you name it! You can bring a rustic feel to your urban home with a classic kitchen. Subtle colours and beautiful finishes, Classic kitchens are for taking it back to the basics with a definitive look and feel.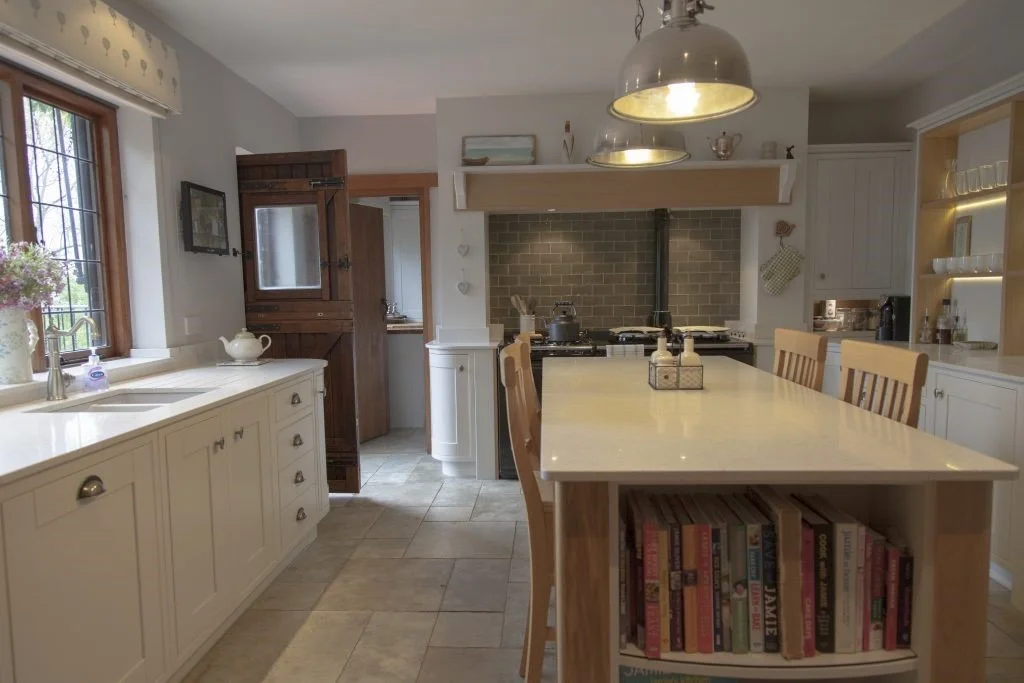 With stated handles for cupboards, Classic kitchens are effortlessly timeless. They convey an elegant but relaxing nature. Giving off countryside vibes, natural elements convey a British countryside feel. The wood featured in a classic kitchen can range between oaks and walnut, creating a warmth and original feel to your home. Soft English heritage colours add a certain mood to your home, softening the light making it cosier.
3. Shaker
Any kitchen planner will tell you that the meeting point between traditional and modern design, is a Shaker kitchen. They have a distinctive style and innovative feel. Shakers are fresh, mixing different colour tones with stylish wood and vinyl. The most important feature of a Shaker kitchen is functionality – every feature needs to serve a purpose in the kitchen. Paired with stylish and unique furniture, a Shaker kitchen is an ideal addition to any home.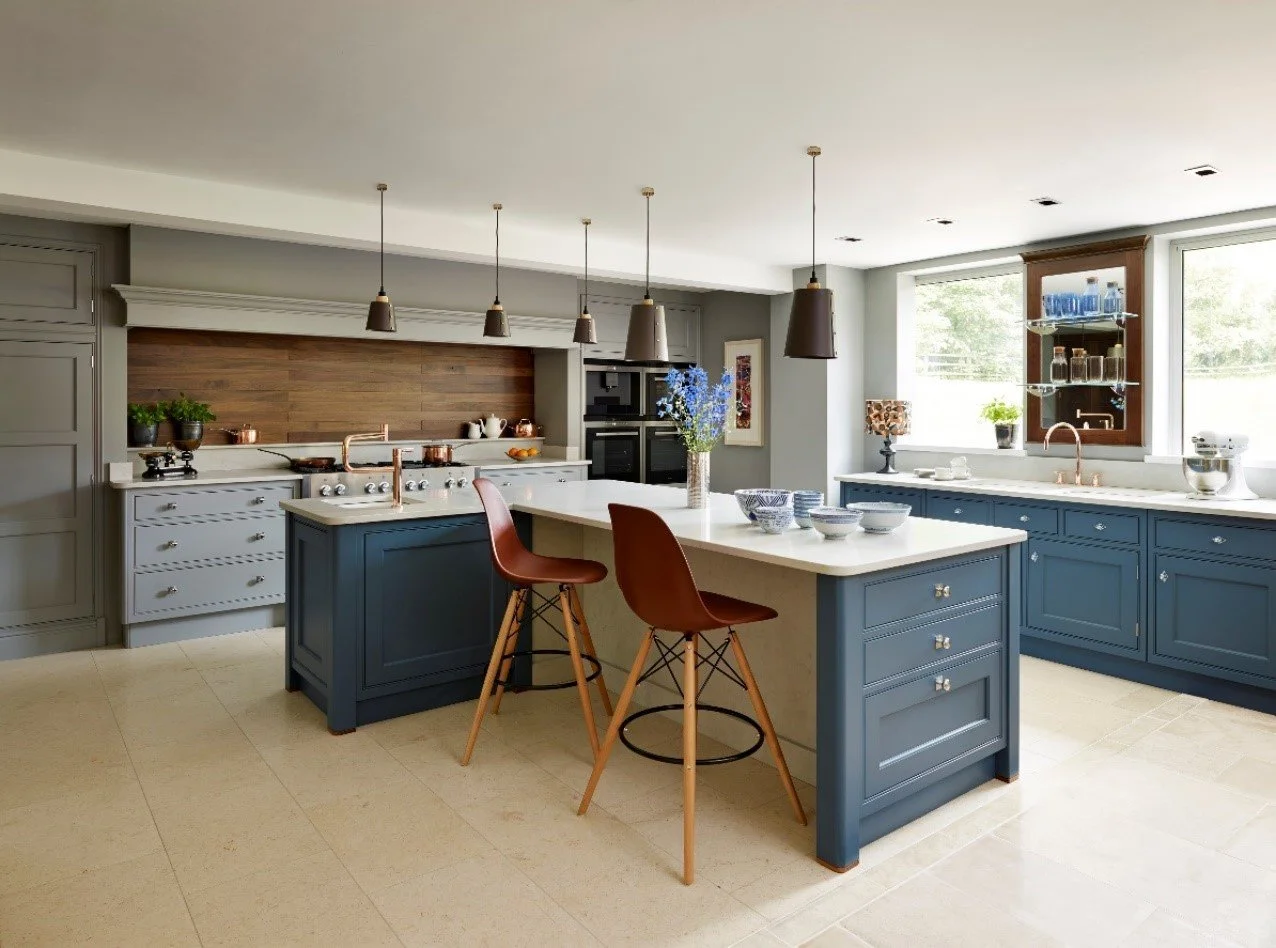 The ultimate marriage between Classic and Modern kitchens, this Shaker kitchen has deep colour tones with copper emphasis features. All the fittings and fixtures blur the line of modern and tradition, with a Classic look but modern colour vibe. Unique furniture and design make Shaker Kitchens perfect for the middle ground in kitchen design. Minimal but beautifully dressed. Traditional but bold and modern at the same time. Storage solutions are part of the functionality of Shaker kitchens, but don't detour from conveying yours as a luxury kitchen.
Whatever you choose for your new kitchen, be it Modern, Classic or Shaker – pick whatever suits you. Taste is, and always will be, subjective – it's down to you.