Investors can Play a Central Role in Achieving the Sustainable Development Goals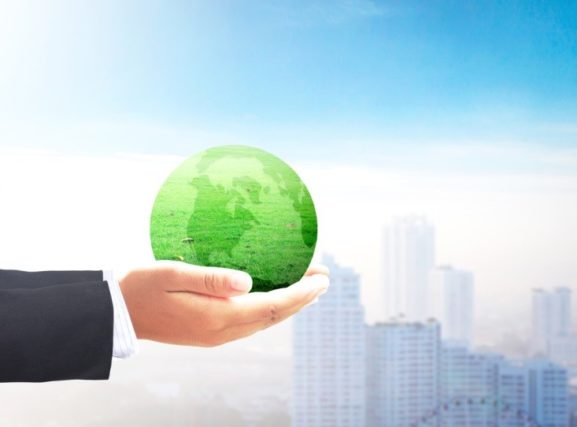 Institutional investors across the world are ready to engage with and contribute to the Sustainable Development Goals, finds a report published today by ShareAction.
The researchers surveyed 52 institutional investors based in every region of the world with over £4trillion assets under management. The research found that:
95% of respondents plan to engage with investee companies about issues covered by the Goals
84% will allocate capital to investments supporting the Goals
89% will support regulatory reforms that promote the Goals
The 17 Sustainable Development Goals (SDGs), also known as the Global Goals, were adopted by 193 countries at a UN Summit in September 2015. The Goals cover social, environmental and economic targets for global development and tackle some of the most serious issues facing people and the planet.
The report, Transforming Our World Through Investment, finds that investors with a range of mandates are already supporting the Goals, and believe that taking action in support of the Goals is consistent with their investment objectives.
What do investors think of the Goals?
75% of respondents are already taking action which contributes to 3 or more Goals
65% of the investors surveyed said that supporting the SDGs is consistent with their fiduciary duty
62% said that doing so offers opportunities to increase investment returns.
Very few investors disagreed with these statements, but the research indicates that awareness of the Goals among many investors is not high and work is needed to ensure the framework of the Goals is seen as relevant by the world's major institutional investors.
Action by investors to support Goals 8, 9 and 13 (promoting decent work and economic growth; building industry, innovation and infrastructure; and taking action to curb climate change) were considered by respondents to the survey to have the greatest potential to meet their long-term investment objectives.
Weak progress towards Goals 6 and 13, which are concerned with sustainable water management and combatting climate change, is associated with material risk for investors. The report gives evidence of how investors are taking action to mitigate these risks, through capital allocation and engagement with investee companies.
How are investors supporting the Goals?
Investors are already supporting various Goals in a number of ways. Respondents were most likely to be currently supporting:
Goal 13 (action to combat climate change) – 78% of respondents reported currently taking action in this area
Goal 5 (achieve gender equality and empower girls and women) – 70% taking action
Goal 7 (ensure access to affordable, reliable, sustainable and modern energy) – 67% taking action
Most investors who responded do not yet frame activities which contribute to the Goals as such – a more common reference framework is environmental, social and governance, or ESG risks and impacts.
The report includes a number of case studies detailing how different investors are undertaking work which contributes to the achievement of the Goals. For example:
Mirova is using the SDGs as the basis for its ESG analysis framework. The firm has developed a scoring methodology to determine companies' impacts on the SDGs, which gives companies a sustainability ranking. Mirova's funds then exclude those companies which have a negative impact, and increase allocations to those which have a positive impact.
Alliance Trust Investments has also developed a framework to integrate the SDGs into its investment analysis. The firm has identified sustainable water management as a key theme, which is addressed by Goal 6 ('Ensure availability and sustainable management of water and sanitation for all'). In 2015 the World Economic Forum labelled water availability as its 'top global risk' in terms of impact. Alliance Trust states: ""We believe that companies who are willing to be transparent on this issue and effectively manage a resource that is so vital to local communities, the natural environment and gross margins, are quite simply better investments."
Walden Asset Management has advocated for strong human rights policies within companies' supply chains, to reduce inequality in how workers are treated, which supports Goal 10 ('Reduce inequality within and among countries'). Since the launch of the SDGs, Walden Asset Management has written to a number of companies about the Goals, enquiring about actions they are taking to address Goal 1 ('End poverty in all its forms everywhere') and other Goals that address core issues related to extreme poverty.
Pax World Investments, a US investment management company, has integrated diversity analysis and gender criteria into the research it produces for its funds. Its funds now favour investments in companies with diverse boards and also seek to avoid companies that do not provide a safe work environment for women. This supports Goal 9, which is to achieve gender equality.
Barriers
Barriers to investors supporting the Goals included a lack of information on companies' social and environmental impacts and the wide-ranging nature of the Goals.
The report recommends the development of tools and frameworks for investors to link their investment objectives with the Goals, and action to improve company reporting. There is a significant role for investors themselves and investor organisations in fulfilling these recommendations. The report also finds that policy makers and civil society organisations with a commitment to the achievement of the Global Goals should support and engage the investment community to help advance the Goals. Partnerships between different actors will be crucial to driving meaningful action by institutional investors on this challenging long-term agenda.
Shadé Brown, Senior Sustainability Analyst at Calvert Investments, one of the investors surveyed, said:  "The Sustainable Development Goals are inspiring, ambitious and challenging. A better understanding of the investor-SDG landscape, barriers and ways to overcome them, as this report lays out, is important for investor efforts and the overall sustained and coordinated action necessary to achieve the goals of the SDGs."
Catherine Howarth, Chief Executive of ShareAction said: "This research lends considerable support to the thesis that the Sustainable Development Goals are highly investment-relevant. Strong progress towards these Goals will drive GDP growth in many parts of the world. In a low returns environment, we are not surprised but we are pleased to see that institutional investors are engaged with these underlying drivers of business success."
Jo Mountford, Responsible Investment Officer at ShareAction and one of the report's authors said, "Our research indicates that investors are ready to engage with the Sustainable Development Goals, and indeed many are already doing so. We're pleased to present strong examples of how investors are aligning their investment strategies to support the Goals, and making the most of the opportunities they present. From investing in accessible healthcare in emerging markets to promoting gender diversity in the boardroom, this report illustrates the many routes open to investors who wish to support the Global Goals."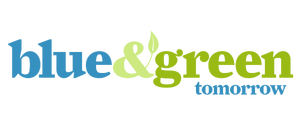 Consumers Investing in Eco-Friendly Cars with the UK Green Revolution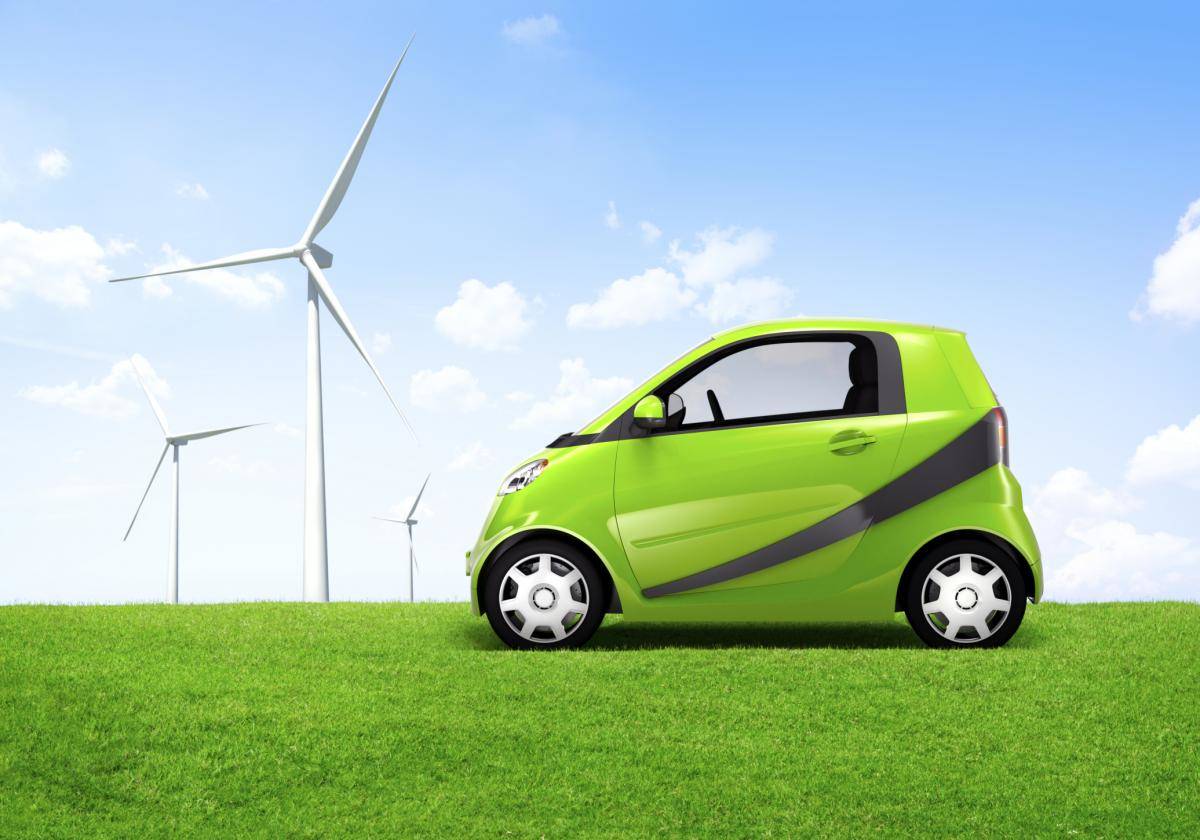 The UK public appears to be embracing the electric car UK Green Revolution, as recent statistics reveal that more and more consumers are making the switch from petrol and diesel to electric or alternatively fuelled vehicles. The demand for diesel fell by almost a third in October compared to last year, whilst hybrid and electric cars rose by a staggering 36.9%.
Time for UK Green Revolution Change
So, what is the reason for this sudden change? This comes down to the current situation in the UK, which has led to people embracing eco-friendly technologies and automobiles. One of the main reasons is the Government's clean air plans, which includes the impending 2040 ban on petrol and diesel automobiles. There is then the rollout of the T-Charge in London, the city of Oxford announcing that they will be banning petrol and diesel from the city centre by 2020 and various other big announcements which take up a lot of space and time in the UK press.
h2>Diesel's Reputation
In addition to this, the negative publicity against diesel has had a huge impact on the UK public. This has led to a lot of confusion over emissions, but actually, the newest low emission diesel automobiles will not face restrictions and are not as bad to drive as many believe. Most notably, German brand Volkswagen has been affected due to the emissions scandal in recent times. It was discovered that some emissions controls for VW's turbocharged direct injection diesel engines were only activated during laboratory testing, so these automobiles were emitting 40 times more NO in real-world driving. As a result of this and all the negative publicity, the manufacturer has made adaptations and amended their vehicles in Europe. Additionally, they have made movements to improve the emissions from their cars, meaning that they are now one of the cleaner manufacturers. Their impressive range includes the Polo, Golf and Up, all of which can be found for affordable prices from places like Unbeatable Car.
The Current Market
The confusion over the Government's current stance on diesel has clearly had a huge impact on the public. So much so that the Society of Motor Manufacturers and Traders (SMMT) has called on the Government to use the Autumn Budget to restore stability in the market and encourage the public to invest in the latest low emission automobiles. SMMT believes that this is the fastest and most effective way to address the serious air quality concerns in this country.
Incentives
One way that the Government has encouraged the public to make the switch is by making incentives. Motorists can benefit from a grant when they purchase a new plug-in vehicle, plus there are benefits like no road tax for electric vehicles and no congestion charge. When these are combined with the low running costs, it makes owning an electric automobile an appealing prospect and especially because there are so many great models available and a type to suit every motorist. One of the main reasons holding motorists back is the perceived lack of charging points. However, there are currently over 13,000 up and down the country with this number rapidly increasing each month. It is thought that the amount of charging points will outnumber petrol stations by 2020, so it is easy to see more and more motorists start to invest in electric cars way ahead of the 2040 ban.
It is an interesting time in the UK as people are now embracing the electric car revolution. The Government's clean air plans seem to have accelerated this revolution, plus the poor publicity that diesel has received has only strengthened the case for making the switch sooner rather than later.
7 Benefits You Should Consider Giving Your Energy Employees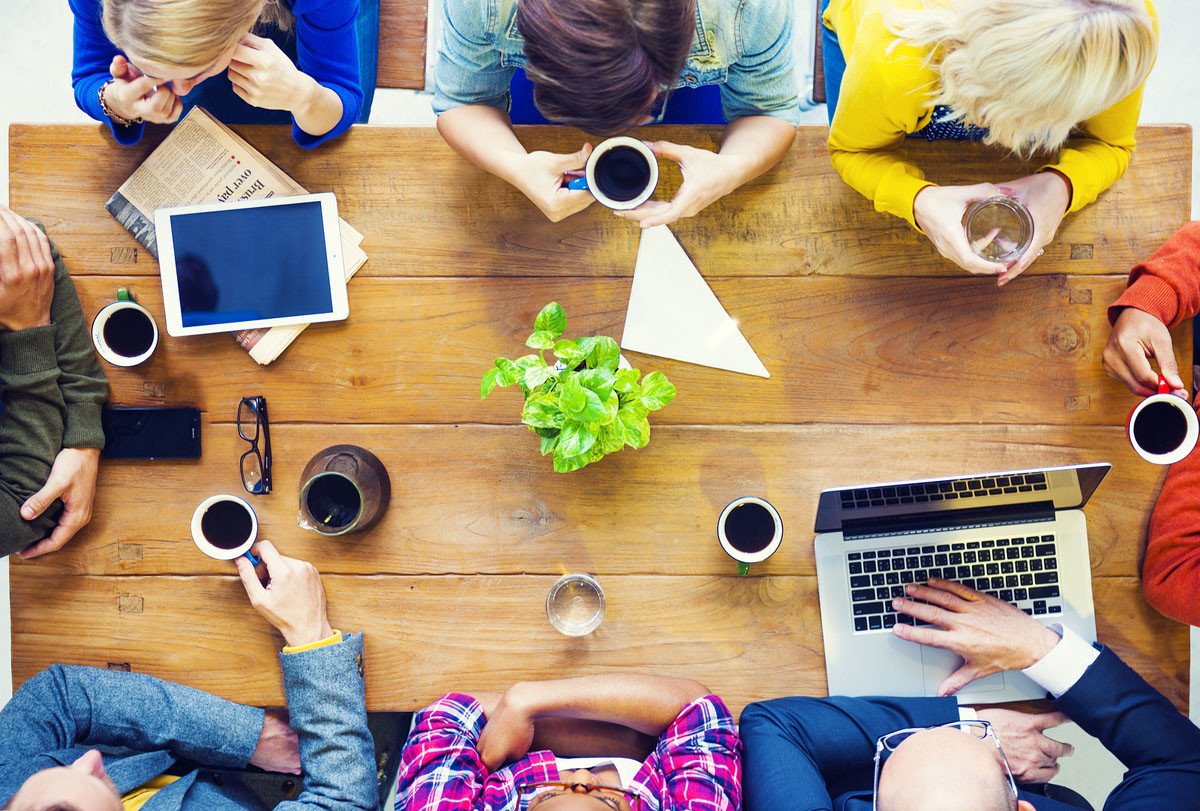 As an energy startup, you're always looking to offer the most competitive packages to entice top-tier talent. This can be tough, especially when trying to put something together that's both affordable but also has perks that employees are after.
After all, this is an incredibly competitive field and one that's constantly doing what it can to stay ahead. However, that's why I'm bringing you a few helpful benefits that could be what bolsters you ahead of your competition. Check them out below:
Financial Advising
One benefit commonly overlooked by companies is offering your employees financial advising services, which could help them tremendously in planning for their long-term goals with your firm. This includes anything from budgeting and savings plans to recommendations for credit repair services and investments. Try to take a look at if your energy company could bring on an extra person or two specifically for this role, as it will pay off tremendously regarding retention and employee happiness.
Life Insurance
While often included in a lot of health benefits packages, offering your employees life insurance could be an excellent addition to your current perks. Although seldom used, life insurance is a small sign that shows you care about the life of their family beyond just office hours. Additionally, at such a low cost, this is a pretty simple aspect to add to your packages. Try contacting some brokers or insurance agents to see if you can find a policy that's right for your firm.
Dedicated Time To Enjoy Their Hobbies
Although something seen more often in startups in Silicon Valley, having dedicated office time for employees to enjoy their passions is something that has shown great results. Whether it be learning the piano or taking on building a video game, having your team spend some time on the things they truly enjoy can translate to increased productivity. Why? Because giving them the ability to better themselves, they'll in turn bring that to their work as well.
The Ability To Work Remotely
It's no secret that a lot of employers despise the idea of letting their employees work remotely. However, it's actually proven to hold some amazing benefits. According to Global Workplace Analytics, 95% of employers that allow their employees to telework reported an increased rate of retention, saving on both turnover and sick days. Depending on the needs of each individual role, this can be a strategy to implement either whenever your team wants or on assigned days. Either way, this is one perk almost everyone will love.
Health Insurance
Even though it's mandated for companies with over 50 employees, offering health insurance regardless is arguably a benefit well received across the board. In fact, as noted in research compiled by KFF, 28.6% of employers with less than 50 people still offered health care. Why is that the case? Because it shows you care about their well-being, and know that a healthy employee is one that doesn't have to worry about astronomical medical bills.
Unlimited Time Off
This is a perk that almost no employer offers but should be regarded as something to consider. According to The Washington Post, only 1-2% of companies offer unlimited vacation, which it's easy to see why. A true "unlimited vacation" program could be a firm's worse nightmare, with employees skipping out every other week to enjoy themselves. However, with the right model in place that rewards hard work with days off, your employees will absolutely adore this policy.
A Full Pantry
Finally, having a pantry full of food can be one perk that's not only relatively inexpensive but also adds to the value of the workplace. As noted by USA Today, when surveying employees who had snacks versus those who didn't, 67% of those who did reported they were "very happy" with their work life. You'd be surprised at how much of a difference this could make, especially when considering the price point. Consider adding a kitchen to your office if you haven't already, and always keep the snacks and drinks everyone wants fully stocked. Doing so will increase morale tremendously.
Final Thoughts
Compiling a great package for your energy company is going to take some time in looking at what you can afford versus what's the most you can offer. While it might mean cutting back in other areas, having a workforce that feels like you genuinely want to take care of them can take you far. And with so many different benefits to include in your energy company's package, which one is your favorite? Comment with your answers below!