Retail banking market investigation rejects calls for current account break-up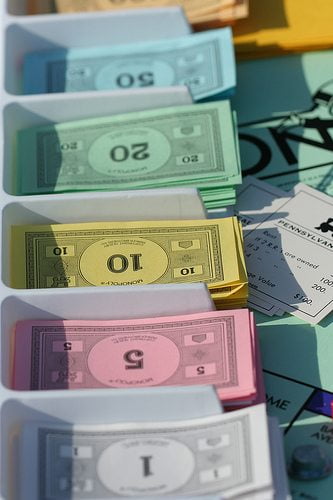 Publishing its provisional findings as part of an in-depth investigation into the £16 billion current account and business banking sectors, the Competition and Markets Authority (CMA) has found that banks do not have to work hard enough to compete for customers.
In 2016, Blue & Green will be publishing our Guide to Sustainable Banking. We are calling for submissions. Please email the editor if you would like to be included.
Emma Dunkley reports in the FT, that the CMA believes: "banks do not have to work hard enough to compete for customers" in the £16bn current account market, as the review rejects calls for current account break-up.
Fionn Travers-Smith, Campaign Manager of Move Your Money, said: "Greater transparency in the banking sector is always welcome, but refusing to consider breaking up Britain's massive mega-banks misses an open goal for affecting real competition in the sector, and leaves Britain vulnerable to future crises. The UK is alone in relying almost solely on five universal banks to support our economy, and low levels of switching reflect the fact that these major banks are all structurally the same and so all act the same.
"Breaking these up into different types of banks, including into ones that offer greater support to stakeholders, would more greatly affect competition in the banking sector because these banks would be genuinely different. Instead, enhancing greater switching between the current players, whilst welcome, is promoting more of the same and expecting different results."
Hannah Maundrell, Editor in Chief money.co.uk comments: "Our research has shown that the real catalyst to get consumers moving is a guaranteed instant switch which would drive four out of ten consumers to make the move in the next year. This, alongside being able to take their account number with them, and pre-application approvals are what will encourage more people to make the move. Switching current account is well worth doing, and with banks and building societies giving away free cash and savings beating returns, it could be the easiest £150 you earn this month."
1. Of those that haven't switched, almost one in ten (8%) feel there is no benefit as all current accounts are the same
2. Almost 2 million don't trust banks to switch for them and a further 4% still feel it takes too long
3. Almost half (41%) of those that haven't switched said they would be more likely to make the move in the next year if the process was instant or for one in three (30%), if they could take their account number with them ​
The investigation has identified a number of competition problems in both the personal current account (PCA) and small and medium-sized enterprise (SME) banking markets. Low levels of customer switching mean that banks are not put under enough competitive pressure, and new products and new banks do not attract customers quickly enough. There is a particular problem in SME banking where many SMEs open their business current accounts (BCA) at the same bank where they have their PCA, then stick with that bank for their business loans.
57% of consumers have been with their PCA provider for more than 10 years, and 37% for more than 20 years. Customers with current accounts are faced with complex overdraft charges and limited information on product and service quality, which, along with limited effective comparison tools, makes it very difficult for customers to know what they are paying and to compare banks and products.
Bank customers fear that switching their current account to a new bank will be complicated, time-consuming and risky. The Current Account Switch Service (CASS) was set up to make the process easier and is functioning reasonably well, but awareness and confidence remain low. Only 3% of customers switched their PCA in 2014 and just 16% looked at alternative accounts.
The CMA found that overdraft users are even less likely to switch PCAs than other users. Heavy overdraft users, in particular, could save up to £260 a year if they switched. On average, current account users could save £70 a year by switching.
The investigation also discovered that accounts which are more expensive and below average quality are not losing customers to cheaper and better alternatives at the rate that would be expected in a well-functioning market.
The lack of competitive pressure in SME banking is highlighted by the fact that more than 50% of start-ups looking for a SME account choose the bank with which they have a personal current account, over 90% stay with their BCA when the initial free banking period comes to an end, and around 90% then go to their BCA provider when they are looking for business loans.
As in the case of PCAs, the opening and/or switching process is seen to be time-consuming, and at risk of things going wrong. SME charging structures are complex and difficult to compare, there are no service quality measures to aid comparison and there are limited effective price comparison tools for SMEs.
The CMA investigation did find a number of positive developments: new entrants into both PCA and SME banking, innovative products becoming available, the digital innovations associated with online and mobile banking, and new tools like Midata and CASS, which have the potential to increase searching and switching.
Despite these encouraging developments, because too few customers are switching, banks do not have strong enough incentives to work hard to compete for customers through better products or cheaper prices, and smaller or better banks find it hard to gain a foothold.
The CMA has published an initial list of remedies, which sets out possible measures aimed at addressing these issues by increasing competition and securing a better deal for customers. It will develop these proposals over the coming months. It is important that any new remedies are really effective, so the CMA will be testing its proposals carefully.
Potential remedies include:
– Requiring banks to prompt customers to review the service they receive from their bank through receiving individual messages at certain 'trigger points'. These trigger points could include a loss of service, closure of their local branch, unarranged overdraft charges or a change in the terms and conditions of their account. In the case of SMEs a key trigger point could come at the end of free banking periods.
– Making it easier for consumers and businesses to compare bank products by upgrading Midata, an industry online tool, launched with the support of government, that gives consumers access to their banking history at the touch of a button. Midata allows consumers to easily access their banking data from their bank and input it directly into a price comparison website which can then analyse their transactions, and alert them to available bank accounts which best suit their needs. An improved Midata could have a radical impact on consumer choice in retail banking markets.
– Requiring the creation of a new price comparison website for SMEs – currently nothing effective exists to fulfil this role.
– Requiring banks to help raise public awareness of, and confidence in, switching bank accounts, through increasing their funding for a widespread and sustained advertising campaign promoting CASS and improving the service it offers.
– Requiring better sharing of information with credit reference agencies, banks and financial advisers – making it easier for SMEs to shop around for loans and cutting out the need for multiple application form filling.
The CMA provisionally decided not to recommend remedies aimed at ending free if-in-credit (FIIC) accounts as it saw no convincing evidence that the prevalence of the FIIC model distorted competition, noted that some banks have already devised accounts which compete with FIIC through the rewards they offer, and also noted that FIIC accounts give a reasonable deal to many customers.
Structural remedies, such as forcing the break-up of banks, were also provisionally rejected as it was decided that they were not likely to be effective in addressing the competition concerns found. The problems in the market are unlikely to be resolved by creating more, smaller banks; it is the underlying issue of lack of switching which has to be addressed.
Alasdair Smith, Chairman of the retail banking investigation, said: "Banking is a sector of huge importance that affects every household and business in the country.
"We think customers need to be put in charge of their banking.
"There have been long-standing concerns about the retail banking market, where many customers could save money and get better services by switching accounts. This investigation was an opportunity to take a detailed and independent look at the sector.
"Despite some encouraging developments, particularly in the shape of challengers that have entered the market in recent years, for too long banks have been able to sit back and take their existing customers for granted.
"We don't think that customers will truly benefit from a more competitive marketplace until they can compare accounts more easily and feel confident that they can switch without risk, and that is why our provisional remedies are aimed at giving customers control.
"We are considering a series of measures that will have a far-reaching impact on how banks operate and will empower account-holders to search for and switch to the account that suits them.
The investigation is looking separately at Northern Ireland, but has made the same findings for Northern Ireland as it has for Great Britain.
The full provisional findings report along with over 30 appendices will be published later next week. The CMA will now consult and hold detailed discussions with all interested parties on the findings and possible remedies ahead of publishing its final report in May 2016. The CMA is also reviewing measures put in place by its predecessor body, the Competition Commission, in 2002 and 2008, to remedy concerns in the SME banking and Northern Ireland personal current account sectors.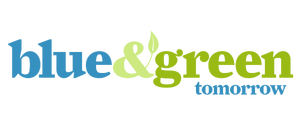 Responsible Energy Investments Could Solve Retirement Funding Crisis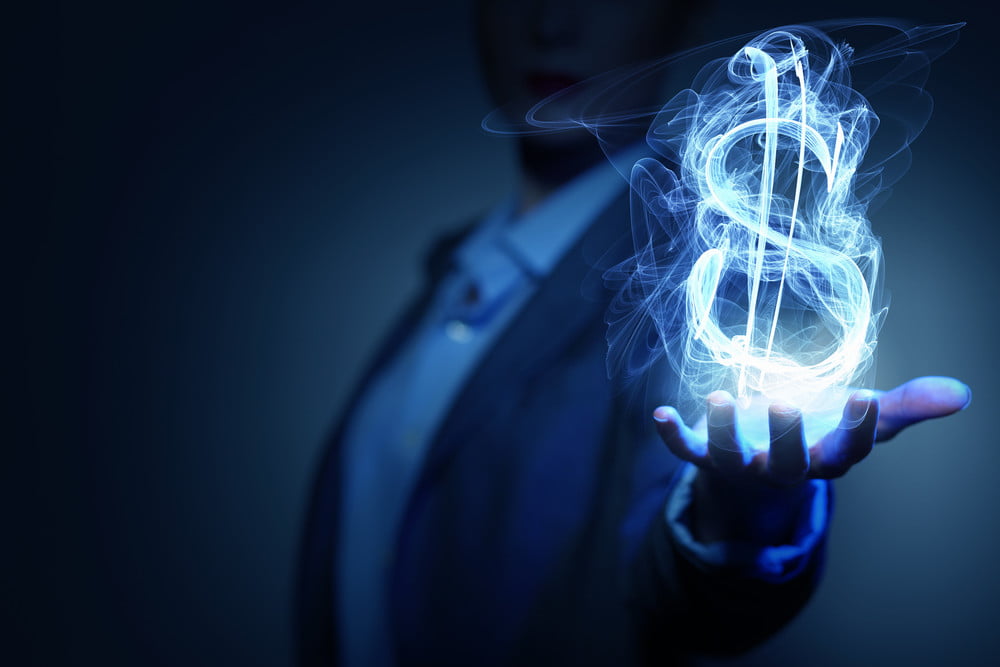 Retiring baby-boomers are facing a retirement cliff, at the same time as mother nature unleashes her fury with devastating storms tied to the impact of global warming. There could be a unique solution to the challenges associated with climate change – investments in clean energy from retirement funds.
Financial savings play a very important role in everyone's life and one must start planning for it as soon as possible. It's shocking how quickly seniors can burn through their nest egg – leaving many wondering, "How long will my retirement savings last?"
Let's take a closer look at how seniors can take baby steps on the path to retiring with dignity, while helping to clean up our environment.
Tip #1: Focus & Determination
Like in other work, it is very important to focus and be determined. If retirement is around the corner, then make sure to start putting some money away for retirement. No one can ever achieve anything without dedication and focus – whether it's saving the planet, or saving for retirement.
Tip #2: Minimize Spending
One of the most important things that you need to do is to minimize your expenditures. Reducing consumption is good for the planet too!
Tip #3: Visualize Your Goal
You can achieve more if you have a clearly defined goal in life. This about how your money can be used to better the planet – imagine cleaner air, water and a healthier environment to leave to your grandchildren.
Investing in Clean Energy
One of the hottest and most popular industries for investment today is the energy market – the trading of energy commodities. Clean energy commodities are traded alongside dirty energy supplies. You might be surprised to learn that clean energy is becoming much more competitive.
With green biz becoming more popular, it is quickly becoming a powerful tool for diversified retirement investing.
The Future of Green Biz
As far as the future is concerned, energy businesses are going to continue getting bigger and better. There are many leading energy companies in the market that already have very high stock prices, yet people are continuing to investing in them.
Green initiatives are impacting every industry. Go Green campaigns are a PR staple of every modern brand. For the energy-sector in the US, solar energy investments are considered to be the most accessible form of clean energy investment. Though investing in any energy business comes with some risks, the demand for energy isn't going anywhere.
In conclusion, if you want to start saving for your retirement, then clean energy stocks and commodity trading are some of the best options for wallets and the planet. Investing in clean energy products, like solar power, is a more long-term investment. It's quite stable and comes with a significant profit margin. And it's amazing for the planet!
How to make a sustainable living out of Forex Trading?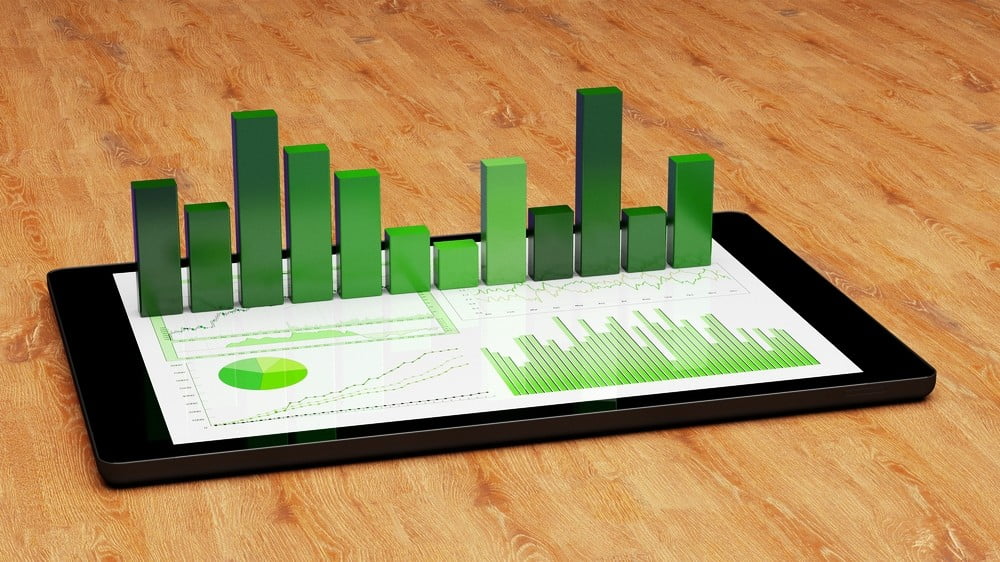 There are two different types of forex trading in general: the profitable one and the not so profitable one. Everyone wants good profits at the end of the day, but unfortunately a good number of traders are burdened with the huge losses at the end of their forex careers. Many newbies run the other way around when they hear about forex trading due to heavy losses in their initial period. Of course, you would have heard about all those success stories, in your friends' circle or on the internet. However, if you are looking forward to replicate those success stories, you need get yourself ready before that.
In this article, we will discuss the six essential skills that are needed to earn some profits from trading foreign currencies and make a sustainable living out of it.
1. Limit your risk ceiling
When you start with forex, you should try to define limits. Try to create a balanced scorecard that defines your personality with regards to various parameters such as your strengths, weaknesses, behaviors, and ability to take risks. It is essential that you list your financial goals before you start with forex trading.
2. Learn about leverage ratio and account type
When you start, brokers will suggest different forex trading accounts that might take you for a whirl if you aren't prepared. Each forex trading account has its own pros and cons. It is essential that you engage with your broker to create a mini trading account so that you will be able to warm up on your forex trading skills in a low risk environment.
3. Start small
While starting out, some investors rush to have multiple currency pairs without doing proper research on them beforehand. It is very important have you understand the nature and volatility of a currency before you start trading a pair. Every single foreign currency is like a market onto itself. It is therefore important that you take the time to study about the country before forming pairs to understand the volatility of the currency. By using forex trading platforms such as ETX Capital, you can take informed decisions easily.
4. Learn to control emotions
A forex trader should never take any decisions on the spur of the moment based on emotions and should be as rational as he can. Controlling your impulses is the key to becoming a great forex trader.
5. Automate your processes
I am not suggesting you to rely completely on forex robots and trade copiers, but make use of the latest automation tech to execute transactions faster than ever before. Make use of automation features such as stop loss, price options etc. to make the most out of the exciting opportunities.
6. Keep it simple.
Not everyone can be a genius economist, mathematician and a trader, bundled into one. Forex trading is not a complex subject, you only need to arm yourself with positive thinking, and set yourself clear and realistic goals.
Conclusion
I hope this article was useful for you to learn about the key reasons why online forex trading is a good investment and how you can earn money through it. If you have any doubts with regards to this, let us know through the comments and we will be glad to help you out. If you have any suggestions regarding how we can improve the article, let us know them through the comments as well for us to improve.
Though it's a reliable source of income, you will have to educate yourself properly before you start investing. It is important that you take the time to understand why things are the way they are before you jump all in and start making your first big bucks. All the best for your future ventures and keep coming for more interesting and useful articles.