EU Can Reclaim Climate Leadership Following Trump Election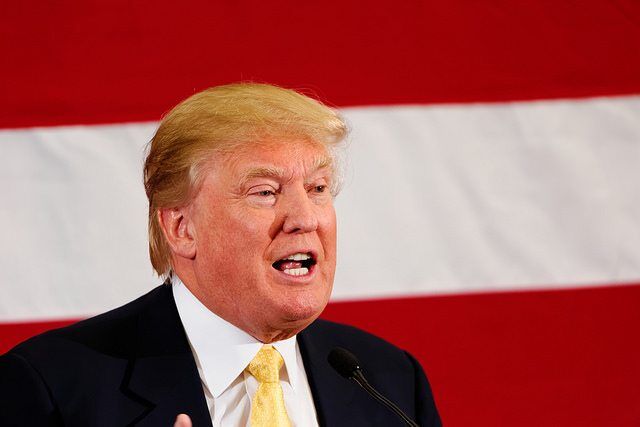 The European Union has the opportunity to reassure the world that the global low carbon transition is unstoppable following the election of Donald Trump as the next President of the United States.
The EU must up its game at COP22, recognise the need to raise ambition and build a new EU-Sino relationship to save the planet.
Christian Aid's International Climate Lead, Mohamed Adow, said the EU should replace the US as the world's chief climate diplomat.
This opens up space for the EU to forge a new relationship with China and build on the global political momentum of the Paris Agreement.
"Donald Trump's election will likely alter America's diplomatic bandwidth on climate," he said. "This opens up space for the EU to forge a new relationship with China and build on the global political momentum of the Paris Agreement. But it needs to lead from the front.
"For many years the EU was the world's primary environmental champion. It singularly drove the Kyoto Protocol after the US walked away in 2001 and has been at the forefront of renewable energy deployment. In recent years it has seen America and China take up much of the running.
"At COP 22 we have not yet seen the EU pushing for the delivery of the 1.5C target that its member states strongly supported in Paris, and it is not yet offering to go the extra mile to deliver a 1.5C world. But now is its moment.
"The world needs it to step up at this crucial time and deliver the goals that it worked so hard to enshrine in the Paris Agreement. The signs are already there. Although it was Presidents Obama and Xi that got most of the credit, it was the EU that was the first to put forward its emissions reduction plans for the Paris Agreement.
"Like an old superhero who comes out of retirement to save the day, we need the EU to dust off its climate cape and help save the planet."
Mr Adow added: "It is too soon to accept US climate action will stop, there are numerous forces within the United States, including states, cities and business, working hard to ensure America retains its leadership. But with its experience of European integration and collaboration and its proud history on climate action, the EU can be the glue that binds the world together and reinforce the international consensus that climate change is a global priority.
"The Paris Agreement is the result of international cooperation and a sense of shared global values. If we are going to lose American climate leadership over the next four years then the EU must now work with other champion countries, such as China, the High Ambition Coalition and the world's vulnerable countries, to secure not just the Paris Agreement, but a sustainable future for the whole planet.