Scotland Embrace Second-hand Shopping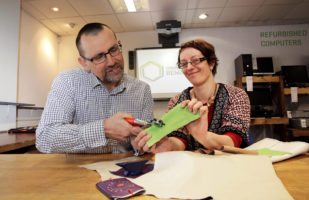 A company in Scotland is looking to reinvent second-hand shopping and repair skills in Edinburgh. The grand opening of the Edinburgh Remakery took place last weekend and customers got a real taste of recycling and reuse in the city. The Edinburgh Remakery was welcomed by a number of business-people and politicians including Roseanna Cunningham, the newly appointed Climate Change Secretary.
The store, at 125 Leith Walk (a former Santander bank branch) opened on Saturday 21 May from 12-5pm, where visitors took a tour of the premises, bought second hand and upcycled furniture, and viewed the two workshop spaces – one for textiles and computers, and one for furniture. Some also took part in free taster sessions for the repair workshops, including leatherwork, upholstery and a live computer repair demo.
Sophie Unwin, Director of The Edinburgh Remakery, said: "The Edinburgh Remakery will allow us to reach a whole new audience of people. We're very excited about coming to Leith and hope there will be something for everyone in the goods and services we offer – from quality refurbished computers and furniture, workshops in lots of repair techniques, and workstation rental.
"I had the vision for the Edinburgh Remakery and our sister project – the Remakery in Brixton – in 2008. We couldn't have got to where we are now without the backing of our supporters and Edinburgh City Council, and lots of hard work from our team of talented freelance tutors, staff and volunteers.
"We're all very excited about the increased impact we can have now thanks to Scottish Government support.  This year alone, we're looking to more than double the waste we divert to landfill from 90 to 240 tonnes and create an additional four jobs."
At the launch, food was provided by the Real Junk Food Project, and there were displays from the Edinburgh Tool Library (which allows customer to rent, instead of buy tools) and Upcycled World, with prizes from a range of local businesses.
The Remakery was created by Remade in Edinburgh, which teaches furniture, computer and textile repair skills throughout the city, campaigns for goods to be built to last, and sells refurbished computers from its shop and community centre in Guthrie Street.
Supported by the funding from Zero Waste Scotland's funded hub programme, and additional funding from City of Edinburgh Council, Remade in Edinburgh have been able to expand from their original premises in Guthrie Street to a new shop and learning centre on Leith Walk and ultimately will reach a much wider audience.
Furniture for the store will be provided by Wester Hailes charity Community Help & Advice Initiative (CHAI), which provides advice and support on issues like housing and homelessness.
Teresa Sutherland from CHAI, said: "We are delighted to be given this opportunity to work in partnership with The Edinburgh Remakery.  CHAI are offered donations of furniture on a daily basis that are broken and in need of repair.  Unfortunately, we do not have the resources to repair or upcycle them ourselves, so these items are refused and almost certainly end up in landfill.  Working in partnership with The Edinburgh Remakery will allow us to pass on these items to the re-use and repair hub, so it can be used for a much longer period of time – and people can also learn and develop new skills in this area. I am sure this project will be a great success." 
The University of Edinburgh is providing IT equipment and student placements, and City of Edinburgh Council, which has provided funding to Remade in Edinburgh since 2011, has also put its weight behind the Remakery project, providing support in kind.
Dave Gorman, Director of Social Responsibility and Sustainability at the University of Edinburgh, said: "The University of Edinburgh is delighted to see The Edinburgh Remakery open its doors in Leith, giving another part of the city a hub for re-use and repair.
"We live in a world with finite resources, and one of the most impactful ways we can protect those resources is to reuse and repair the things we already have.
"The Remakery champions the idea of a circular economy, which is about transitioning from a 'take-make-dispose' linear approach to resource use, to systems that encourage reuse and extraction of maximum value before returning resources to the biosphere.
"The University currently works with Remade in Edinburgh to reuse and repair our old pcs before making them available for the Edinburgh community to purchase second hand. We look forward to expanding this partnership with the Remakery, and which them every success in their endeavours."
Councillor Lesley Hinds, Environment Convener at City of Edinburgh Council said: "We welcome the launch of The Remakery by Zero Waste Scotland and Remade in Edinburgh, which is an enterprise we have supported for several years. This hub will enable even more people to benefit from reused items, reducing the amount of waste sent to landfill and creating a more sustainable future for the city."
The Remakery will provide customers with a range of experiences. They will be able to:
– Bring in their own items – whether textiles, computers, mobile phones and furniture, and unlike traditional repair centres, learn how to fix them themselves
– Buy refurbished computers
– Book one-to-ones with a dedicated computer repair specialist who will help customers repair their IT instead of ditching it
– Buy re-used furniture
– Donate second-hand IT, furniture and textiles
– Rent affordable workspace and tools
The success of Remade in Edinburgh's community hub in Guthrie Street means it is poised to expand to a bigger and more prominent location, with Zero Waste Scotland's backing.
Edinburgh's first 're-use hub', is part of a drive by Zero Waste Scotland to transform the scale and economic impact of re-use shopping in Scotland and enable more people to learn key repair skills.
This is the second 'hub' in Scotland following the successful launch of the first in in the Highlands last summer, led by Blythswood Care and also backed by Zero Waste Scotland.
Iain Gulland, Chief Executive of Zero Waste Scotland, said: "I'm excited about the launch of The Edinburgh Remakery which is at the forefront of a re-use and repair revolution in the city and Zero Waste Scotland is pleased to be able to support it. It will give local people a great new place to learn some vital skills or pick up a second-hand gem. 
"The hubs programme is all about increasing the scale and the profile of re-use for shoppers, and of repair skills generally when items break or need an update. We can keep the value of these items in local economies, creating local jobs and training opportunities, and prevent usable items from needlessly ending up in landfill.
"Edinburgh, and Scotland more widely, is an exciting place to be at the moment in terms of the momentum building around re-use retail and spreading repair skills – part of the Scottish Government's plan to build a more resilient, circular economy."
Promoting 'reuse and repair hubs' is one of a number of measures to make this approach much more common, as set out in the Scottish Government's recent Circular Economy strategy, 'Making Things Last'.
Re-use has a key role to play for Scotland's economy and environment, helping us get better value from products by moving away from the model of buying items and throwing them away after little use.
Building the sector in Scotland will be essential in preventing perfectly usable items from going to landfill, benefiting the environment, and relieving pressure on scarce raw materials, while creating local jobs.
Many items, which could be used by someone else, currently go to landfill. Thousands of re-usable items end up there every year, including 304,000 individual 3-seater sofas and 151,000 washing machines.
Roseanna Cunningham, Cabinet Secretary for Environment, Climate Change and Land Reform, said: "The Scottish Government wants repair and the sale and use of second hand goods to be seen as an attractive, mainstream, good value option for an increasing range of goods. I am pleased that we are supporting the Remakery as an early action to deliver on that ambition from our recent 'Making Things Last' strategy.
"I congratulate Remade on the opening of the Edinburgh Remakery and wish them every success."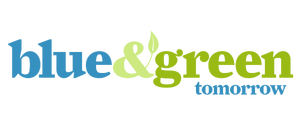 A Good Look At How Homes Will Become More Energy Efficient Soon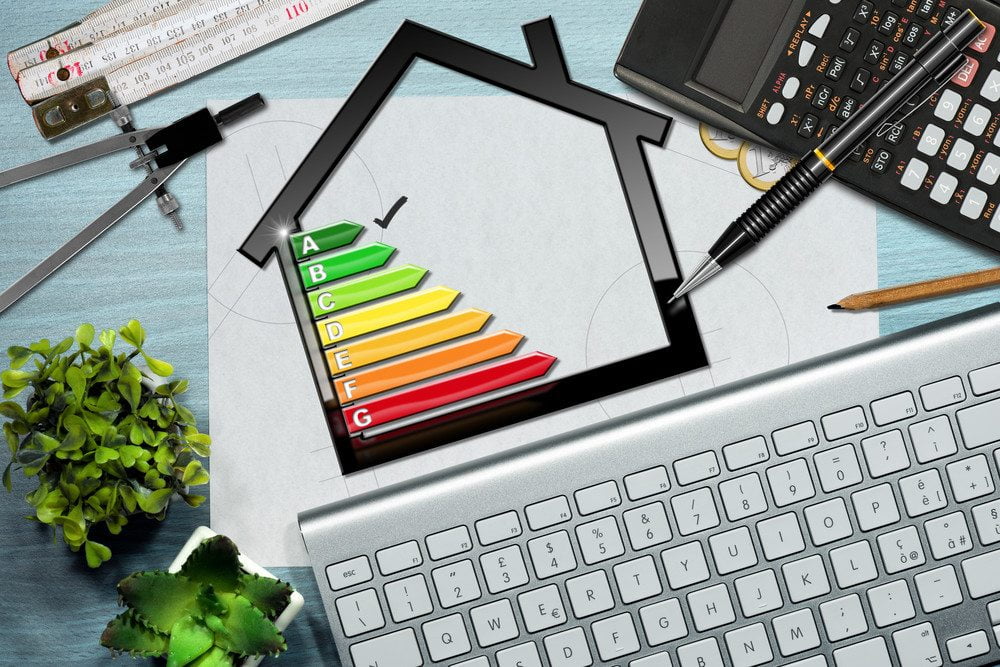 Everyone always talks about ways they can save energy at home, but the tactics are old school. They're only tweaking the way they do things at the moment. Sealing holes in your home isn't exactly the next scientific breakthrough we've been waiting for.
There is some good news because technology is progressing quickly. Some tactics might not be brand new, but they're becoming more popular. Here are a few things you should expect to see in homes all around the country within a few years.
1. The Rise Of Smart Windows
When you look at a window right now it's just a pane of glass. In the future they'll be controlled by microprocessors and sensors. They'll change depending on the specific weather conditions directly outside.
If the sun disappears the shade will automatically adjust to let in more light. The exact opposite will happen when it's sunny. These energy efficient windows will save everyone a huge amount of money.
2. A Better Way To Cool Roofs
If you wanted to cool a roof down today you would coat it with a material full of specialized pigments. This would allow roofs to deflect the sun and they'd absorb less heat in the process too.
Soon we'll see the same thing being done, but it will be four times more effective. Roofs will never get too hot again. Anyone with a large roof is going to see a sharp decrease in their energy bills.
3. Low-E Windows Taking Over
It's a mystery why these aren't already extremely popular, but things are starting to change. Read low-E window replacement reviews and you'll see everyone loves them because they're extremely effective.
They'll keep heat outside in summer or inside in winter. People don't even have to buy new windows to enjoy the technology. All they'll need is a low-E film to place over their current ones.
4. Magnets Will Cool Fridges
Refrigerators haven't changed much in a very long time. They're still using a vapor compression process that wastes energy while harming the environment. It won't be long until they'll be cooled using magnets instead.
The magnetocaloric effect is going to revolutionize cold food storage. The fluid these fridges are going to use will be water-based, which means the environment can rest easy and energy bills will drop.
5. Improving Our Current LEDs
Everyone who spent a lot of money on energy must have been very happy when LEDs became mainstream. Incandescent light bulbs belong in museums today because the new tech cut costs by up to 85 percent.
That doesn't mean someone isn't always trying to improve on an already great invention. The amount of lumens LEDs produce per watt isn't great, but we've already found a way to increase it by 25 percent.
Maybe Homes Will Look Different Too
Do you think we'll come up with new styles of homes that will take off? Surely it's not out of the question. Everything inside homes seems to be changing for the better with each passing year. It's going to continue doing so thanks to amazing inventors.
ShutterStock – Stock photo ID: 613912244
IEMA Urge Government's Industrial Strategy Skills Overhaul To Adopt A "Long View Approach"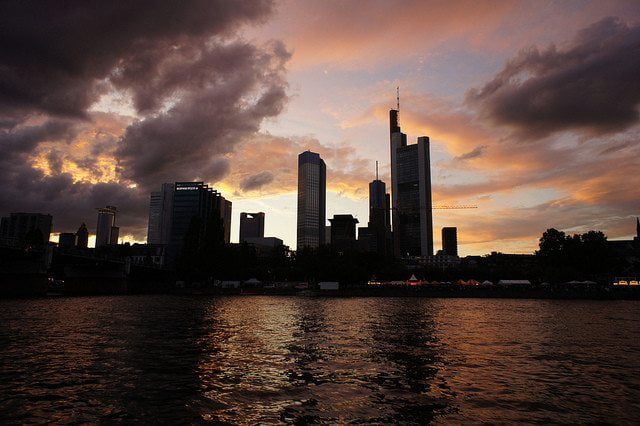 IEMA, in response to the launch of the Government's Industrial Strategy Green Paper, have welcomed the focus on technical skills and education to boost "competence and capability" of tomorrow's workforce.
Policy experts at the world's leading professional association of Environment and Sustainability professionals has today welcomed Prime Minister Teresa May's confirmation that an overhaul of technical education and skills will form a central part of the Plan for Britain – but warns the strategy must be one for the long term.
Martin Baxter, Chief Policy Advisor at IEMA said this morning that the approach and predicted investment in building a stronger technical skills portfolio to boost the UK's productivity and economic resilience is positive, and presents an opportunity to drive the UK's skills profile and commitment to sustainability outside of the EU.
Commenting on the launch of the Government's Industrial Strategy Green Paper, Baxter said today:
"Government must use the Industrial Strategy as an opportunity to accelerate the UK's transition to a low-carbon, resource efficient economy – one that is flexible and agile and which gives a progressive outlook for the UK's future outside the EU.
We welcome the focus on skills and education, as it is vital that tomorrow's workforce has the competence and capability to innovate and compete globally in high-value manufacturing and leading technology.
There is a real opportunity with the Industrial Strategy, and forthcoming 25 year Environment Plan and Carbon Emissions Reduction Plan, to set long-term economic and environmental outcomes which set the conditions to unlock investment, enhance natural capital and provide employment and export opportunities for UK business.
We will ensure that the Environment and Sustainability profession makes a positive contribution in responding to the Green Paper."