'Does Magna Carta mean nothing to you? Did she die in vain?'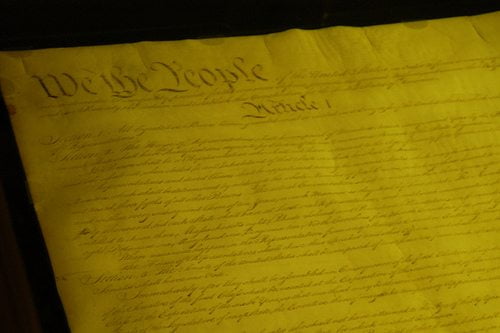 So said Tony Hancock (who would have turned 90 today) in 1959′s 12 Angry Men, a brilliant spoof of Henry Fonda's 1957 film of the same name. Magna Carta, King John's grudging attempt to appease rebellious barons and clergy, celebrates its 800th anniversary in 2015.
This article originally appeared in Blue & Green Tomorrow's Guide to Sustainable Democracy 2014.
Magna Carta is seen as an historically significant document that enshrined liberty under the law and laid the groundwork for subsequent great constitutional documents. These include its own reissues in 1216, 1217, 1225 and 1297 (the last as statute), as well as the UK's Habeas Corpus Act (1679), the Petition of Right (1628), the Bill of Rights (1689), the Act of Settlement (1701), the US Constitution (1789) and UN Declaration of Universal Human Rights (1948).
Lord Denning, the late, great master of the rolls (the second most senior judge in England and Wales) described it as "the greatest constitutional document of all times – the foundation of the freedom of the individual against the arbitrary authority of the despot".
At the time, it represented a desperate last ditch effort to secure peace between a bankrupt and beleaguered king and incredibly whiny, warring barons. The barons resented paying tax to a king who had failed to defend their rights, privileges and, most importantly, their territories in France. As a result, they wanted the king to stop raising taxes and seizing inheritances without their explicit consent, and much of the document deals with those more mundane issues, rather than profound issues of the constitutional governance of a nation.
John's hand was finally forced by the threat of full scale civil war and he gave his seal to the document on June 15 1215, near the reeds of Runnymede on the Thames. In effect, Magna Carta ended absolute monarchy and introduced semi-constitutional monarchy. The king, like everyone else, was to be under the law.
Lincoln Castle, where one of the four remaining original copies of the Magna Carta is housed. Photo: www.visitlincoln.com
Magna Carta has grown in significance since. It was reissued four times over the first hundred years and has been cited in some of the greatest parliamentary and legal debates over constitutional reform. However, the original agreement lasted only a few months before Pope Innocent III annulled it, refusing to accept any constraint on the dignity and divine right of kings (clause 61). Civil war broke out shortly after, so the original version was not exactly a success; its later reissues more so.
William Shakespeare's The Life and Death of King John (1590s) makes no mention of Magna Carta, reinforcing the view that its real constitutional importance came in later years – especially in the parliamentary debates leading up to the English civil war (1642-1651). As with so many of Shakespeare's plays, it did leave us with the oft-misquoted phrase "to gild the lily".
Over time, clauses of Magna Carta became absorbed into statute. Today, four clauses effectively remain in force: the freedom of the English church (clause one), the ancient liberties of the City of London (eight) and the right to due process (39/40). The last two, which became a single clause in the 1225 reissue, are the most significant, in that they state that people should be judged by their peers, and justice could not be delayed or sold. Recent governments have done their best to get around this right through extraordinary rendition and secret courts.
This incredible document has a special affinity for me as one of only four remaining copies (there is no original) sits in the castle prison in Lincoln, where I live, alongside its sister document, the Charter of the Forest. The castle is subject to a £22m refurbishment in advance of the 800th anniversary. Salisbury Cathedral has another copy and the British Library the other two. Magna Carta was also the basis of an alternate reality game I developed in 2006, which weaved its real history with a fictional tale of buried treasure.
Not many people know the courageous and pivotal roles played by Archbishop Stephen Langton, Elias of Dereham, William Marshal, Hubert de Burgh, Eustace the monk or Arthur of Brittany (the senior heir to Richard, reputed to be murdered by John, or on his orders). Nor do many know the throne of England nearly ended up in French hands with the popular support of the English, abruptly ending just under 150 years of independent Norman rule. Our history would have been radically different had Prince Louis Capet secured the throne in 1216.
John died (poisoned or broken by his struggles) in Newark Castle in October 1216, shortly after losing his baggage train and much of his wealth in the Wash between Lincolnshire and Norfolk. This created the schoolboy joke of "King John losing his Crown Jewels in the wash". At that point, Prince Louis had captured Winchester and London, both our ancient and current capitals, plus half of England. John's death allowed the rebellious barons to switch their support to his nine-year-old son, Henry III (although they probably regretted that decision by 1258). They simply wanted rid of John. Until his death, Louis was the only credible pretender. In 1297, John's grandson, Edward I, directed that charters based on the Magna Carta become part of the common law of the land.
Salisbury Cathedral's copy of Magna Carta is perhaps the best preserved of all four remaining original copies. Photo: chappy14 via freeimages.com
John's reputation has been that of a 'bad king', akin to Richard III. No king since has shared either of their names. In reality, it is far more complex than that. John inherited a kingdom bankrupted by King Richard's adventurous crusades, imprisonment and subsequent ransom. Richard spoke no English and hated the cold and rainy country with a passion, staying away for all but five months of his 10-year reign. He is reputed to have said, "I would have sold London if I could find a buyer." Now, he is lionised as one of our greatest historical figures, with a triumphant statue outside parliament in London, the very place he wanted to sell. Richard shares as much with patriotic Englishmen as our patron saint, St George, a Greek Roman soldier who never set foot on our green and pleasant land.
Faced with bankruptcy and war with the expansionist Philip, King of France, John lost land in France, raised taxes and seized church assets, while trying to appoint his own loyal archbishop over the heads of the clergy of Canterbury. In doing so he annoyed the pope, leading to the whole of England being excommunicated for several years. It was clerics who wrote the historical records of the time and they didn't like sharing their choice of archbishop, wealth or power. Despite victories against France in the early part of his reign, he eventually lost too much territory that belonged to his barons. In contrast, his father, Henry II, had controlled the vast majority of France through the Angevin Empire, by marriage and conquest.
He was undoubtedly a ruthless man, but what son of the overbearing Henry II and a Plantagenet would not have been? All of Henry's sons rebelled against him at some point. John persecuted his enemies mercilessly, but that is nothing exceptional for those times, and he was a particular insecure monarch (nicknamed 'Lackland' and 'Softsword') with strong pretenders and powerful enemies. Killing relatives to secure your throne has been the modus operandi for a lot of rulers.
In many ways, his weaknesses and bad luck left open the opportunity for taxpaying barons to secure more power and show that there was an alternative to absolutism. Once the barons had secured more power, the door was open for the taxpaying cities and shires, the commons, to demand more power. The Boston Tea Party cry of "no taxation without representation" echoes down from Magna Carta. British rulers in 1773 clearly hadn't learnt the lesson of Magna Carta.
John's failings led to Magna Carta's creation, which in turn seeded our parliamentary democracy. A stronger, more effective absolute monarch might have held that door shut for another century or two. This would have been good for the monarchy, but bad for the people.
Magna Carta says rulers are under the law and only rule with the people's consent (albeit 'the people' were the barons in 1215). It says certain groups require special protection and we all have a fundamental right to justice and freedom from arbitrary decisions.
What we can learn from Magna Carta is that sometimes we need a weak government to have the opportunity to create a better government. Is it time for a new Magna Carta?
2015 marks the 800th anniversary of the Magna Carta's signing, and there are a range of events planned in both the UK and the US. These include exhibitions of the four remaining original copies, housed in Lincoln, Salisbury and at the British Library in London, starting in May 2014.
Featured photo: sherrymain via Flickr

Further reading: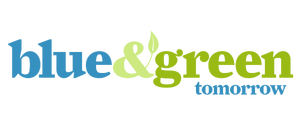 2017 Was the Most Expensive Year Ever for U.S. Natural Disaster Damage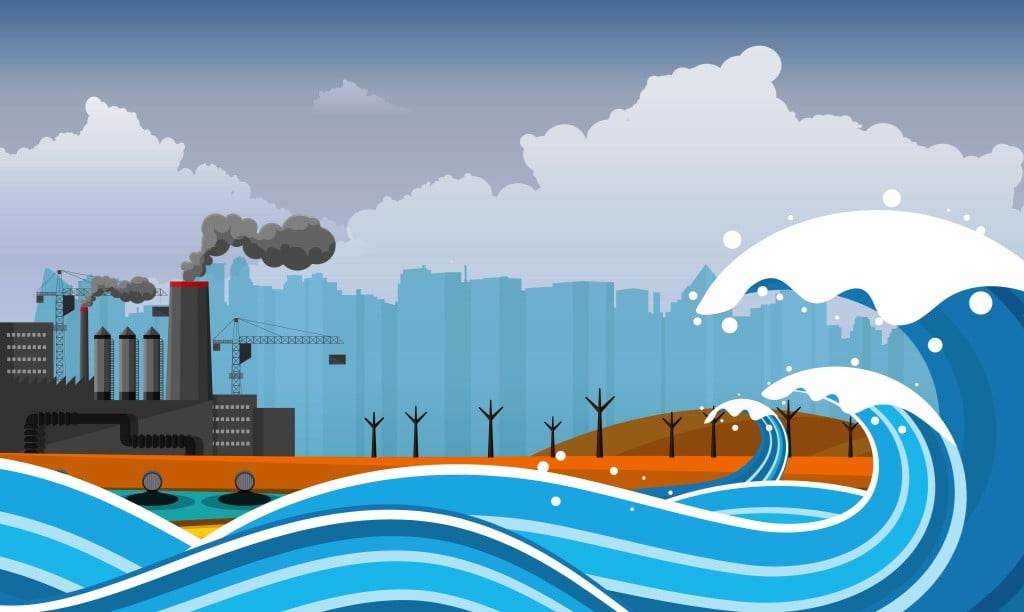 Devastating natural disasters dominated last year's headlines and made many wonder how the affected areas could ever recover. According to data from the U.S. National Oceanic and Atmospheric Administration (NOAA), the storms and other weather events that caused the destruction were extremely costly.
Specifically, the natural disasters recorded last year caused so much damage that the associated losses made 2017 the most expensive year on record in the 38-year history of keeping such data. The following are several reasons that 2017 made headlines for this notorious distinction.
Over a Dozen Events With Losses Totalling More Than $1 Billion Each
The NOAA reports that in total, the recorded losses equaled $306 billion, which is $90 billion more than the amount associated with 2005, the previous record holder. One of the primary reasons the dollar amount climbed so high last year is that 16 individual events cost more than $1 billion each.
Global Warming Contributed to Hurricane Harvey
Hurricane Harvey, one of two Category-4 hurricanes that made landfall in 2017, was a particularly expensive natural disaster. Nearly 800,000 people needed assistance after the storm. Hurricane Harvey alone cost $125 billion, with some estimates even higher than that. So far, the only hurricane more expensive than Harvey was Katrina.
Before Hurricane Harvey hit, scientists speculated climate change could make it worse. They discussed how rising ocean temperatures make hurricanes more intense, and warmer atmospheres have higher amounts of water vapor, causing larger rainfall totals.
Since then, a new study published in "Environmental Research Letters" confirmed climate change was indeed a factor that gave Hurricane Harvey more power. It found environmental conditions associated with global warming made the storm more severe and increase the likelihood of similar events.
That same study also compared today's storms with ones from 1900. It found that compared to those earlier weather phenomena, Hurricane Harvey's rainfall was 15 percent more intense and three times as likely to happen now versus in 1900.
Warming oceans are one of the contributing factors. Specifically, the ocean's surface temperature associated with the region where Hurricane Harvey quickly transformed from a tropical storm into a Category 4 hurricane has become about 1 degree Fahrenheit warmer over the past few decades.
Michael Mann, a climatologist from Penn State University, believes that due to a relationship known as the Clausius-Clapeyron equation, there was about 3-5 percent more moisture in the air, which caused more rain. To complicate matters even more, global warming made sea levels rise by more than 6 inches in the Houston area over the past few decades. Mann also believes global warming caused the stationery summer weather patterns that made Hurricane Harvey stop moving and saturate the area with rain. Mann clarifies although global warming didn't cause Hurricane Harvey as a whole, it exacerbated several factors of the storm.
Also, statistics collected by the Environmental Protection Agency (EPA) from 1901-2015 found the precipitation levels in the contiguous 48 states had gone up by 0.17 inches per decade. The EPA notes the increase is expected because rainfall totals tend to go up as the Earth's surface temperatures rise and additional evaporation occurs.
The EPA's measurements about surface temperature indicate for the same timespan mentioned above for precipitation, the temperatures have gotten 0.14 Fahrenheit hotter per decade. Also, although the global surface temperature went up by 0.15 Fahrenheit during the same period, the temperature rise has been faster in the United States compared to the rest of the world since the 1970s.
Severe Storms Cause a Loss of Productivity
Many people don't immediately think of one important factor when discussing the aftermath of natural disasters: the adverse impact on productivity. Businesses and members of the workforce in Houston, Miami and other cities hit by Hurricanes Harvey and Irma suffered losses that may total between $150-200 billion when both damage and sacrificed productivity are accounted for, according to estimates from Moody's Analytics.
Some workers who decide to leave their homes before storms arrive delay returning after the immediate danger has passed. As a result of their absences, a labor-force shortage may occur. News sources posted stories highlighting that the Houston area might not have enough construction workers to handle necessary rebuilding efforts after Hurricane Harvey.
It's not hard to imagine the impact heavy storms could have on business operations. However, companies that offer goods to help people prepare for hurricanes and similar disasters often find the market wants what they provide. While watching the paths of current storms, people tend to recall storms that took place years ago and see them as reminders to get prepared for what could happen.
Longer and More Disastrous Wildfires Require More Resources to Fight
The wildfires that ripped through millions of acres in the western region of the United States this year also made substantial contributions to the 2017 disaster-related expenses. The U.S. Forest Service, which is within the U.S. Department of Agriculture, reported 2017 as its costliest year ever and saw total expenditures exceeding $2 billion.
The agency anticipates the costs will grow, especially when they take past data into account. In 1995, the U.S. Forest Service spent 16 percent of its annual budget for wildfire-fighting costs, but in 2015, the amount ballooned to 52 percent. The sheer number of wildfires last year didn't help matters either. Between January 1 and November 24 last year, 54,858 fires broke out.
2017: Among the Three Hottest Years Recorded
People cause the majority of wildfires, but climate change acts as another notable contributor. In addition to affecting hurricane intensity, rising temperatures help fires spread and make them harder to extinguish.
Data collected by the National Interagency Fire Center and published by the EPA highlighted a correlation between the largest wildfires and the warmest years on record. The extent of damage caused by wildfires has gotten worse since the 1980s, but became particularly severe starting in 2000 during a period characterized by some of the warmest years the U.S. ever recorded.
Things haven't changed for the better, either. In mid-December of 2017, the World Meteorological Organization released a statement announcing the year would likely end as one of the three warmest years ever recorded. A notable finding since the group looks at global land and ocean temperature, not just statistics associated with the United States.
Not all the most financially impactful weather events in 2017 were hurricanes and wildfires. Some of the other issues that cost over $1 billion included a hailstorm in Colorado, tornados in several regions of the U.S. and substantial flooding throughout Missouri and Arkansas.
Although numerous factors gave these natural disasters momentum, scientists know climate change was a defining force — a reality that should worry just about everyone.
How to be More eco-Responsible in 2018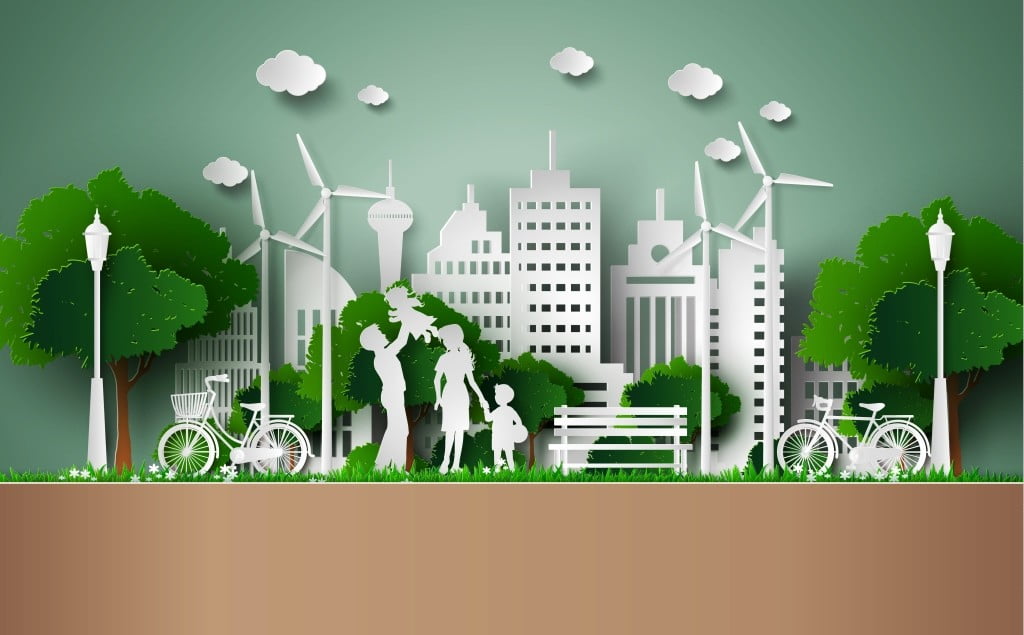 Nowadays, more and more people are talking about being more eco-responsible. There is a constant growth of information regarding the importance of being aware of ecological issues and the methods of using eco-friendly necessities on daily basis.
Have you been considering becoming more eco-responsible after the New Year? If so, here are some useful tips that could help you make the difference in the following year:
1. Energy – produce it, save it
If you're building a house or planning to expand your living space, think before deciding on the final square footage. Maybe you don't really need that much space. Unnecessary square footage will force you to spend more building materials, but it will also result in having to use extra heating, air-conditioning, and electricity in it.
It's even better if you seek professional help to reduce energy consumption. An energy audit can provide you some great piece of advice on how to save on your energy bills.
While buying appliances such as a refrigerator or a dishwasher, make sure they have "Energy Star" label on, as it means they are energy-efficient.
Regarding the production of energy, you can power your home with renewable energy. The most common way is to install rooftop solar panels. They can be used for producing electricity, as well as heat for the house. If powering the whole home is a big step for you, try with solar oven then – they trap the sunlight in order to heat food! Solar air conditioning is another interesting thing to try out – instead of providing you with heat, it cools your house!
2. Don't be just another tourist
Think about the environment, as well your own enjoyment – try not to travel too far, as most forms of transport contribute to the climate change. Choose the most environmentally friendly means of transport that you can, as well as environmentally friendly accommodation. If you can go to a destination that is being recommended as an eco-travel destination – even better! Interesting countries such as Zambia, Vietnam or Nicaragua are among these destinations that are famous for its sustainability efforts.
3. Let your beauty be also eco-friendly
We all want to look beautiful. Unfortunately, sometimes (or very often) it comes with a price. Cruelty-free cosmetics are making its way on the world market but be careful with the labels – just because it says a product hasn't been tested on animals, it doesn't  mean that some of the product's ingredients haven't been tested on some poor animal.
To be sure which companies definitely stay away from the cruel testing on animals, check PETA Bunny list of cosmetic companies just to make sure which ones are truly and completely cruelty-free.
It's also important if a brand uses toxic ingredients. Brands such as Tata Harper Skincare or Dr Bronner's use only organic ingredients and biodegradable packaging, as well as being cruelty-free. Of course, this list is longer, so you'll have to do some online research.
4. Know thy recycling
People often make mistakes while wanting to do something good for the environment. For example, plastic grocery bags, take-out containers, paper coffee cups and shredded paper cannot be recycled in your curb for many reasons, so don't throw them into recycling bins. The same applies to pizza boxes, household glass, ceramics, and pottery – whether they are contaminated by grease or difficult to recycle, they just can't go through the usual recycling process.
People usually forget to do is to rinse plastic and metal containers – they always have some residue, so be thorough. Also, bottle caps are allowed, too, so don't separate them from the bottles. However, yard waste isn't recyclable, so any yard waste or junk you are unsure of – just contact rubbish removal services instead of piling it up in public containers or in your own yard.
5. Fashion can be both eco-friendly and cool
Believe it or not, there are actually places where you can buy clothes that are eco-friendly, sustainable, as well as ethical. And they look cool, too! Companies like Everlane are very transparent about where their clothes are manufactured and how the price is set. PACT is another great company that uses non-GMO, organic cotton and non-toxic dyes for their clothing, while simultaneously using renewable energy factories. Soko is a company that uses natural and recycled materials in making their clothes and jewelry.
All in all
The truth is – being eco-responsible can be done in many ways. There are tons of small things we could change when it comes to our habits that would make a positive influence on the environment. The point is to start doing research on things that can be done by every person and it can start with the only thing that person has the control of – their own household.