SNP Members create new internal anti-fracking campaign: SMAUG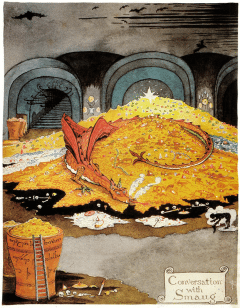 A new anti-fracking campaign within the SNP is launched today.  SNP Members Against Unconventional Oil and Gas (SMAUG) was formed following an activist meeting at the weekend.
On the 12th of September, concerned grassroots members of the SNP from across Scotland met in Leith to hear and discuss expert evidence on the climate change impacts and public health risks posed by the extraction of unconventional oil and gas reserves.  At this meeting, in the best traditions of the SNP, a decision was made to form a members' group that would advocate against the exploitation of these deposits.
Currently, a moratorium exists in Scotland temporarily halting onshore fracking and the extraction of coal-bed methane and a vote will be held at next month's SNP conference calling for this to be extended to include underground coal gasification.  We have therefore set ourselves the short term goal of  influencing this decision and strengthening the moratorium and the longer term goal of seeing Scotland join countries such as the Netherlands, Germany, France and  Bulgaria and the state of New York, in banning the extraction of these dirty, dangerous, hydrocarbons.
The members present at the meeting were a mixture of long term supporters and those who joined in the wake of the inclusive, energizing Yes campaign.  We are all united in our belief in the SNP's commitment to creating a social just, fair, prosperous and greener Scotland and believe the goals of this group are an important part of helping achieving these aims.
We are proud of the SNP's history in leading the world by setting tough carbon reduction targets.  We believe that exploiting these deposits is entirely at odds with the overwhelming scientific consensus on the need for significant carbon pollution reductions if we, as part of the global community, are to help halt dangerous climate change. At a community level, we also believe the evidence is clear that the techniques used cause significant local environmental and public health damage.  Indeed, how could pumping into the earth under our communities, 100,000's of litres of water laced with grade one carcinogens such as benzine or the endocrine disruptor boric acid, not damage our waterways, our land and our health?
We look forward to contributing to the debate within the party which will no doubt be held in typical SNP fashion – open, inclusive, perhaps forthright, but ultimately democratic and empowering.  In the coming weeks we will be inviting SNP members, branches and constituency associations to join our group first by liking our Facebook page and later by online membership sign up.
Iain Black, Forth branch, said:  "Scotland already has more oil and gas than it can burn if we are going to halt damaging climate change. We can burn North sea gas or we can burn gas from fracking but we can't burn both.  Why would we choose the one that pollutes our waterways, damages the earth under our homes and damages our health and damages our food and drinks industry?"
Diane Burn, Edinburgh Eastern, said: "The SNP government are focussed on delivering a fairer, more prosperous and equal Scotland.  They have committed as part of their Climate Change Act to invest in the renewables sector and have recently launched both the Land Reform and Community Empowerment bills.  I believe that another essential part of the SNP's achieving its aims is to move away from the UK policies on fossil fuels and concentrate on how, for example housing development, industrial estates and communities could generate their own power therefore reducing fuel costs as well as help to ensure their Climate change targets are being met."
"We struggled to find an acronym for the group out of an unlikely set of letters'", said Catherine Shea (Leith) "but I was very happy when Iain suggested SMAUG.  It recalls  Tolkien's dragon living in the depths of the earth and being disturbed by the predatory dwarves going digging for the treasures of its domain. This SMAUG is awakening to save us from the confused priorities that lead us to damage the very resources that we need to live – our land, our air, our water – and to protect the wee inhabitants of Middle Earth from the long blight of falling house prices and stasis in. or reversal of, plans for regeneration.  Once UCG licences are granted, the companies often do nothing for years, but the impact on land values and community well-being is immediate and devastating."
Reacting to news that a new anti-fracking campaign has been launched within the SNP in the run up to the party's autumn conference, Ms Flick Monk, Unconventional Gas Campaigner at Friends of the Earth Scotland said: "This new SNP anti-fracking campaign is a very welcome development and shows the great levels of opposition to unconventional gas among party branches and grassroots members. It is clear that local communities do not want their health and environment damaged by energy companies aiming to extract gas at any cost.
"SNP branches from all over the country have proposed a range of resolutions for the Party Conference calling for a complete ban on all unconventional fossil fuels. All eyes will now be on the party conference as SNP members will get the chance to debate how to go beyond the current moratorium and ban unconventional fossil fuels outright.
"The Scottish Government has taken an evidence-based approach to unconventional gas through declaring a moratorium on coal-bed methane and fracking. But with mounting  evidence from around the world showing that fracking, coal-bed methane and underground coal gasification pose huge risks for human health, the environment and the climate, it is time the Scottish Government stops this dirty industry from getting its foot in the door while it still can. The party conference provides a timely opportunity for the SNP leadership to listen to its grassroots members who are strongly opposed to energy policy that is risky, short-sighted and unsustainable.
"Also up for debate at the party conference is whether underground coal gasification should be included in the current moratorium on unconventional gas. We urge all SNP members to vote to put a halt to the very risky plans to set fire to undersea coal seams that would threaten people, wildlife and local economies in the Forth and the Solway."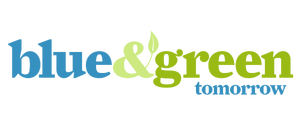 7 New Technologies That Could Radically Change Our Energy Consumption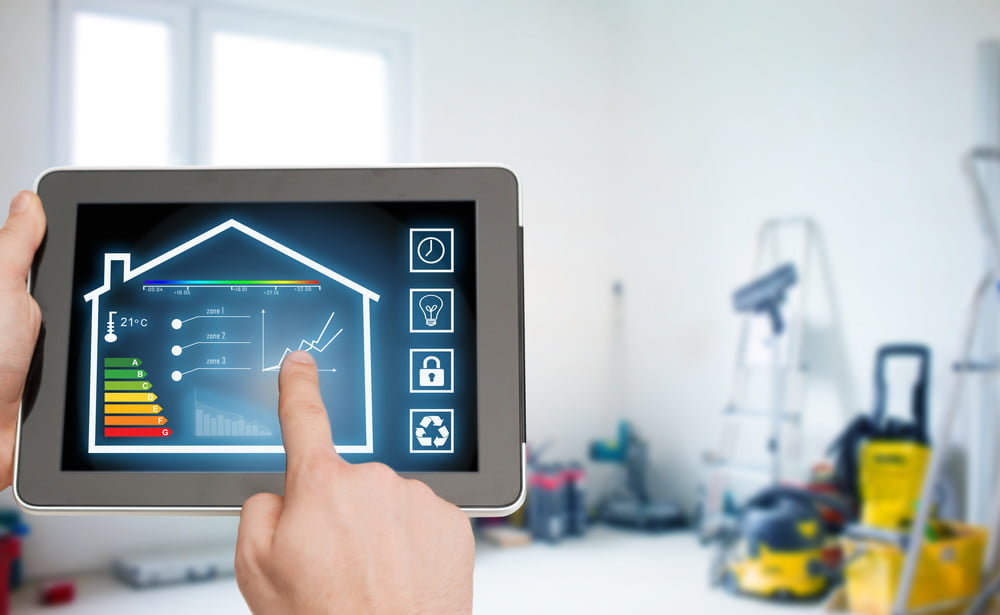 Most of our focus on technological development to lessen our environmental impact has been focused on cleaner, more efficient methods of generating electricity. The cost of solar energy production, for example, is slated to fall more than 75 percent between 2010 and 2020.
This is a massive step forward, and it's good that engineers and researchers are working for even more advancements in this area. But what about technologies that reduce the amount of energy we demand in the first place?
Though it doesn't get as much attention in the press, we're making tremendous progress in this area, too.
New Technologies to Watch
These are some of the top emerging technologies that have the power to reduce our energy demands:
Self-driving cars. Self-driving cars are still in development, but they're already being hailed as potential ways to eliminate a number of problems on the road, including the epidemic of distracted driving ironically driven by other new technologies. However, even autonomous vehicle proponents often miss the tremendous energy savings that self-driving cars could have on the world. With a fleet of autonomous vehicles at our beck and call, consumers will spend less time driving themselves and more time carpooling, dramatically reducing overall fuel consumption once it's fully adopted.
Magnetocaloric tech. The magnetocaloric effect isn't exactly new—it was actually discovered in 1881—but it's only recently being studied and applied to commercial appliances. Essentially, this technology relies on changing magnetic fields to produce a cooling effect, which could be used in refrigerators and air conditioners to significantly reduce the amount of electricity required.
New types of insulation. Insulation is the best asset we have to keep our homes thermoregulated; they keep cold or warm air in (depending on the season) and keep warm or cold air out (again, depending on the season). New insulation technology has the power to improve this efficiency many times over, decreasing our need for heating and cooling entirely. For example, some new automated sealing technologies can seal gaps between 0.5 inches wide and the width of a human hair.
Better lights. Fluorescent bulbs were a dramatic improvement over incandescent bulbs, and LEDs were a dramatic improvement over fluorescent bulbs—but the improvements may not end there. Scientists are currently researching even better types of light bulbs, and more efficient applications of LEDs while they're at it.
Better heat pumps. Heat pumps are built to transfer heat from one location to another, and can be used to efficiently manage temperatures—keeping homes warm while requiring less energy expenditure. For example, some heat pumps are built for residential heating and cooling, while others are being used to make more efficient appliances, like dryers.
The internet of things. The internet of things and "smart" devices is another development that can significantly reduce our energy demands. For example, "smart" windows may be able to respond dynamically to changing light conditions to heat or cool the house more efficiently, and "smart" refrigerators may be able to respond dynamically to new conditions. There are several reasons for this improvement. First, smart devices automate things, so it's easier to control your energy consumption. Second, they track your consumption patterns, so it's easier to conceptualize your impact. Third, they're often designed with efficiency in mind from the beginning, reducing energy demands, even without the high-tech interfaces.
Machine learning. Machine learning and artificial intelligence (AI) technologies have the power to improve almost every other item on this list. By studying consumer patterns and recommending new strategies, or automatically controlling certain features, machine learning algorithms have the power to fundamentally change how we use energy in our homes and businesses.
Making the Investment
All technologies need time, money, and consumer acceptance to be developed. Fortunately, a growing number of consumers are becoming enthusiastic about finding new ways to reduce their energy consumption and overall environmental impact. As long as we keep making the investment, our tools to create cleaner energy and demand less energy in the first place should have a massive positive effect on our environment—and even our daily lives.
Responsible Energy Investments Could Solve Retirement Funding Crisis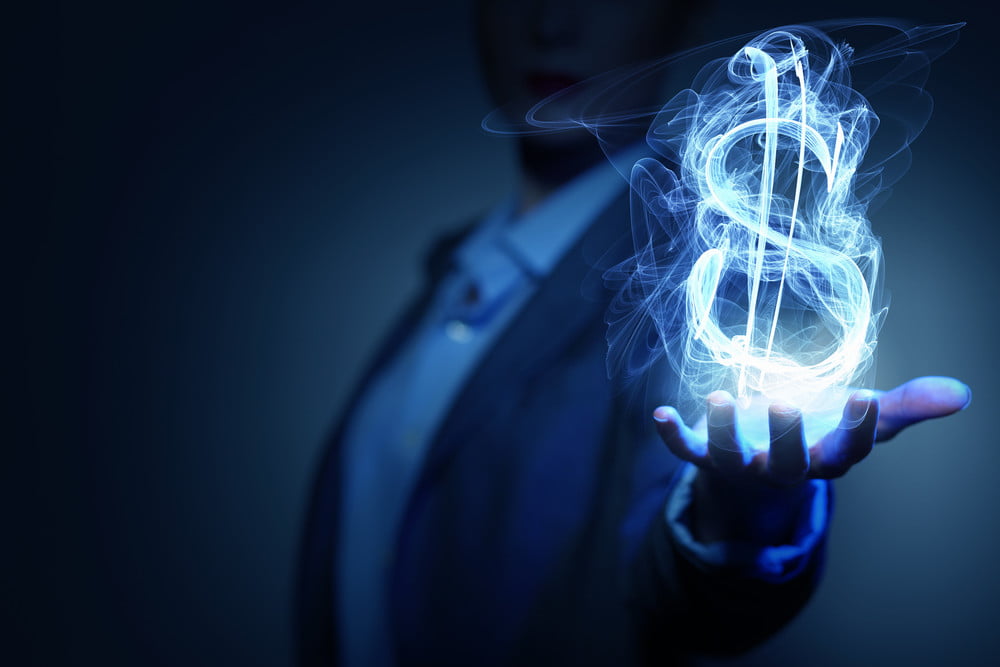 Retiring baby-boomers are facing a retirement cliff, at the same time as mother nature unleashes her fury with devastating storms tied to the impact of global warming. There could be a unique solution to the challenges associated with climate change – investments in clean energy from retirement funds.
Financial savings play a very important role in everyone's life and one must start planning for it as soon as possible. It's shocking how quickly seniors can burn through their nest egg – leaving many wondering, "How long your retirement savings will last?"
Let's take a closer look at how seniors can take baby steps on the path to retiring with dignity, while helping to clean up our environment.
Tip #1: Focus & Determination
Like in other work, it is very important to focus and be determined. If retirement is around the corner, then make sure to start putting some money away for retirement. No one can ever achieve anything without dedication and focus – whether it's saving the planet, or saving for retirement.
Tip #2: Minimize Spending
One of the most important things that you need to do is to minimize your expenditures. Reducing consumption is good for the planet too!
Tip #3: Visualize Your Goal
You can achieve more if you have a clearly defined goal in life. This about how your money can be used to better the planet – imagine cleaner air, water and a healthier environment to leave to your grandchildren.
Investing in Clean Energy
One of the hottest and most popular industries for investment today is the energy market – the trading of energy commodities. Clean energy commodities are traded alongside dirty energy supplies. You might be surprised to learn that clean energy is becoming much more competitive.
With green biz becoming more popular, it is quickly becoming a powerful tool for diversified retirement investing.
The Future of Green Biz
As far as the future is concerned, energy businesses are going to continue getting bigger and better. There are many leading energy companies in the market that already have very high stock prices, yet people are continuing to investing in them.
Green initiatives are impacting every industry. Go Green campaigns are a PR staple of every modern brand. For the energy-sector in the US, solar energy investments are considered to be the most accessible form of clean energy investment. Though investing in any energy business comes with some risks, the demand for energy isn't going anywhere.
In conclusion, if you want to start saving for your retirement, then clean energy stocks and commodity trading are some of the best options for wallets and the planet. Investing in clean energy products, like solar power, is a more long-term investment. It's quite stable and comes with a significant profit margin. And it's amazing for the planet!