Retailers launch investigation into chicken suppliers over poor hygiene standards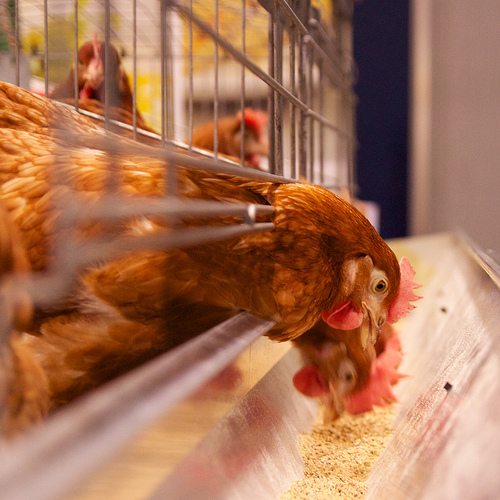 Tesco, Sainsbury's and Marks & Spencer are investigating the source of their chicken products after an investigation by the Guardian newspaper poor hygiene practices that can ease the spread of campylobacter – the most common cause of food poisoning in the UK.
Undercover reporting in chicken processing facilities of two of the UK's largest poultry firms – Sisters Food Group and Faccenda – have raised crucial questions on food hygiene and contamination.
Footage revealed carcasses falling on the floor or coming in contact with equipment and workers' boots, being repeatedly put back on the production line, factory floors flooded with chickens guts and other poor practices that ease the spread of bacteria.
Campylobacter is of particular concern, affecting around two-thirds of British chickens. Despite the bacteria usually being killed during cooking, it can still contaminate people and it in fact poisons around 280,000 people in the UK each year.
Executive director of consumer group Which? Richard Lloyd, commented, "The Guardian's investigation raises serious concerns. Tackling campylobacter has to become a much bigger priority for supermarkets and their suppliers as it is responsible for thousands of cases of food poisoning and the deaths of 100 people every year."
Some supermarkets have launched an immediate investigation into their chicken suppliers.
Retailer M&S said, "We take food safety very seriously and regularly audit all of our suppliers to ensure that they meet our strict codes of practice. We do not tolerate any alleged breach of our standards and have launched an immediate investigation."
One of the poultry processors involved in the allegations, Sisters Food Group has replied saying the reports are "untrue, misleading and inaccurate".
"We strongly deny and defend ourselves against these allegations. Our company's heritage is steeped in the poultry sector. We are extremely proud of this heritage and our excellent track record as a poultry processor, and we will remain so", the company said in a statement.
Photo: qmnonic via flickr
Further reading:
Chinese police detain five people in McDonald's and KFC meat scandal
Concern over new EU rules on meat inspection
Food inspection changes might put infected meat on UK tables
Government scapegoating retail for horsemeat scandal is pathetic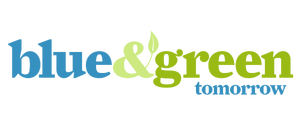 How To Make The Shipping Industry Greener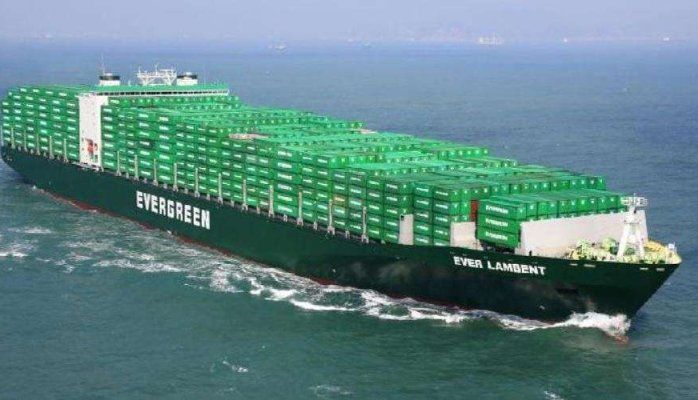 Each and every year more damage is done to our planet. When businesses are arranging pallet delivery or any other kind of shipping, the environment usually isn't their number one concern. However, there's an increasing pressure for the shipping industry to go greener, particularly as our oceans are filling with plastic and climate change is occurring. Fortunately, there's plenty of technology out there to help with this. Here's how the freight industry is going greener.
Make Ship Scrapping Cleaner
There are approximately 51,400 merchant ships trading around the world at the moment. Although the act of transporting tonnes of cargo across the ocean every year is very damaging to the environment, the scrapping of container ships is also very harmful. Large container ships contain asbestos, heavy metals and oils which are toxic to both people and the environment during demolition. The EU has regulations in place which ensure that all European ships are disposed of in an appropriate manner at licenced yards and the International Maritime Organisation (IMO) introduced guidelines to make recycling of ships safe and environmentally friendly back in 2009, but since then only Norway, Congo and France have agreed to the policy. The IMO needs to ensure that more countries are on board with the scheme, especially India, Bangladesh and Pakistan, which are some of the worst culprits for scrapping, which may mean enforcing the regulations in the near future.
Reduce Emissions
A single large container ship can produce the same amount of emissions as 50 million cars, making international shipping one of the major contributors towards global warming. Stricter emissions regulations are needed to reduce the amount of emissions entering our atmosphere. The sulphur content within ship fuel is largely responsible for the amount of emissions being produced; studies have shown that a reduction in the sulphur content in fuel oil from 35,000 p.p.m to 1,000 p.p.m could reduce the SOx emissions by as much as 97%! The IMO has already begun to ensure that ships with the Emission Control Areas of the globe, such as the Baltic Sea, the North Sea and the English Channel, are using this lower sulphur content fuel, but it needs to be enforced around the world to make a significant difference.
As it's not currently practical or possible to completely phase-out heavy, conventional fuels around the world, a sulphur scrubber system can be added to the exhaust system of ships to help reduce the amount of sulphur being emitted.
Better Port Management
As more and more ships are travelling around the world, congestion and large volumes of cargo can leave ports in developing countries overwhelmed. Rapidly expanding ports can be very damaging to the surrounding environment, take Shenzhen for example, it's a collection of some of the busiest ports in China and there has been a 75% reduction in the number of mangroves along the coastline. Destroying valuable ecosystems has a knock-on effect on the rest of the country's wildlife. Port authorities need to take responsibility for the environmental impact of construction and ensure that further expansion is carried out sustainably.
Some have suggested that instead of expansion, improved port management is needed. If port authorities can work with transport-planning bureaus, they will be able to establish more efficient ways of unloading cargo to reduce the impact on the environment caused by shipping congestion.
What Kitchen Suits Your Style? Modern, Classic or Shaker?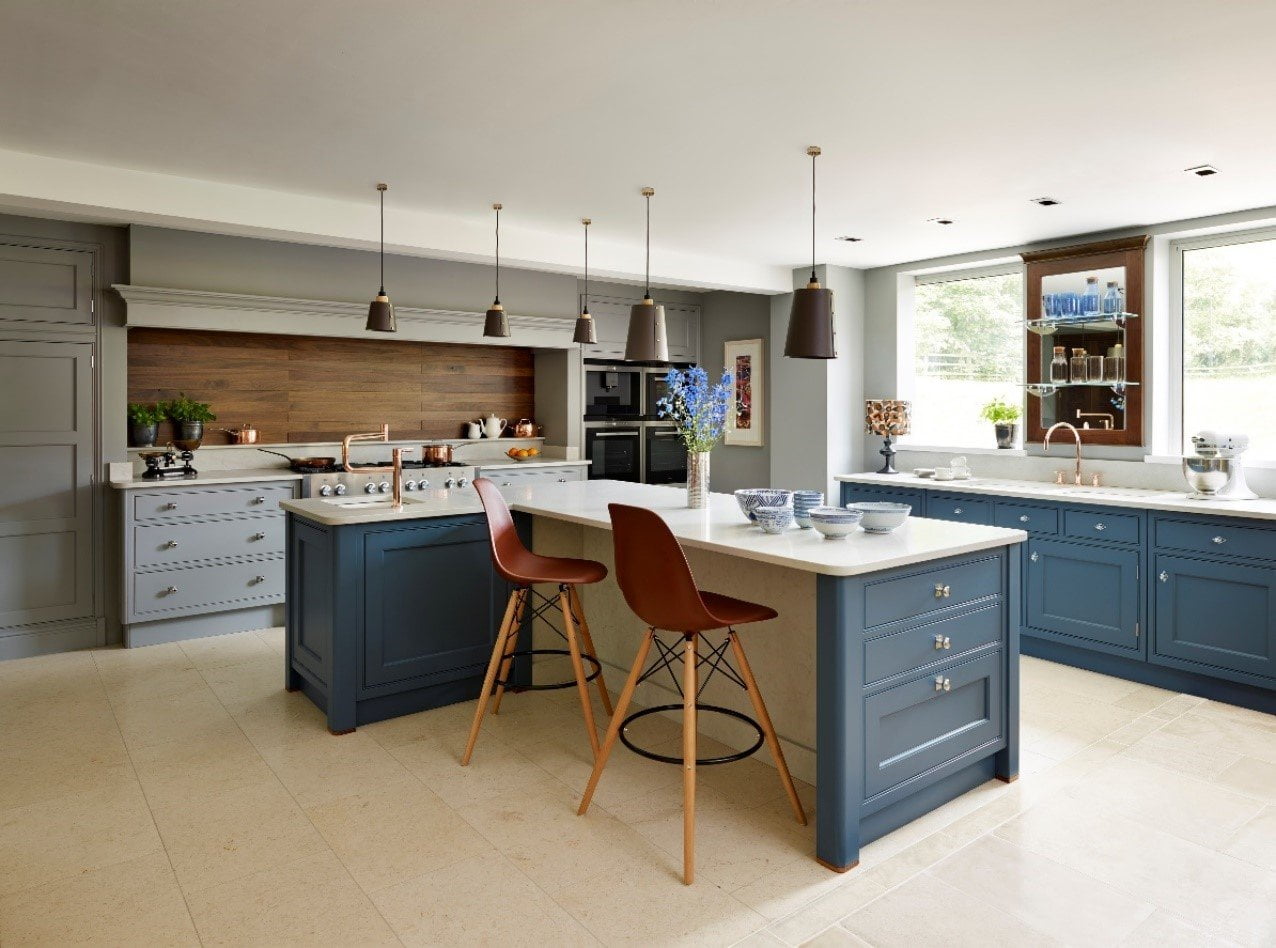 A kitchen is the centre of the home. Your kitchen ranges between where friends and family gather, talk about their day, cook meals, have drinks, to somewhere you can just enjoy each other's company. The kitchen is the heart of the home. But, everyone's lifestyle is different. Everyone's taste is different. So, you need a kitchen that not only mirrors your lifestyle but matches your taste too. Whilst some prefer a more traditional design, others want a modern feel or flair – and it's all down to personal taste.
When it comes to redesigning your kitchen, what style would you go for? It's a difficult one isn't it. With so many different styles to go for, how can you know exactly what you want until you've seen it in action? Leading kitchen designer, Roman Kitchens, based in Essex, have provided three examples of bespoke kitchens and styles they specialise in, accompanied with beautiful images. This design guide will get you one step closer to picking your dream kitchen for your home.
1. Modern
New home in the city centre? Or even a sleek new modern build? You want a trendy and modern kitchen to reflect your city lifestyle. In modern kitchen design, colours are bolder and fresher, with sleek design and utilities that are distinctive and vibrant.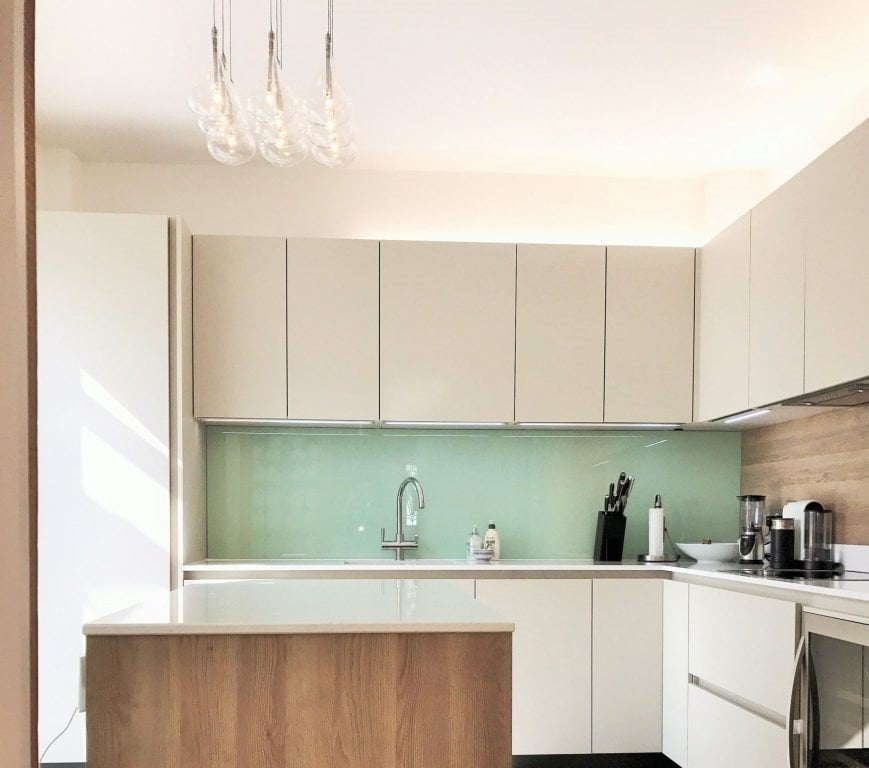 This modern kitchen is sleek and smooth with flawless design and beauty. Minimalism doesn't stop this kitchen standing out. Featured walls of wood and vibrant mint green draw the eye, whilst the white surfaces reflect the light, illuminating every nook and cranny of this kitchen. This kitchen features products from Rotpunkt, innovators of modern kitchen design. Made with German engineering, a Rotpunkt Kitchen is the ultimate modern addition to your home. Rotpunkt Kitchens have timeless design and amazing functionality, they work for every purpose and are eco-friendly. Sourced from natural materials, a Rotpunkt kitchen uses 37% less timber, conserving natural forests and being more environmentally conscious.
2. Classic
Prefer a homely and traditional feel? Classic kitchens are warm, welcoming and filled with wood. Wood flooring, wood fixtures, wood furniture – you name it! You can bring a rustic feel to your urban home with a classic kitchen. Subtle colours and beautiful finishes, Classic kitchens are for taking it back to the basics with a definitive look and feel.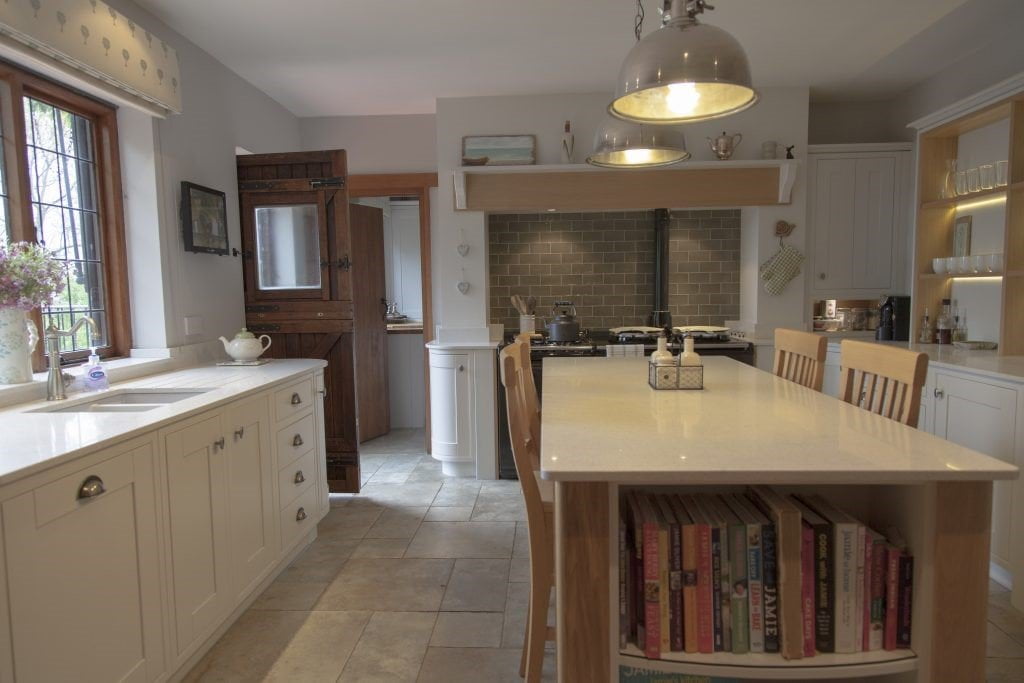 With stated handles for cupboards, Classic kitchens are effortlessly timeless. They convey an elegant but relaxing nature. Giving off countryside vibes, natural elements convey a British countryside feel. The wood featured in a classic kitchen can range between oaks and walnut, creating a warmth and original feel to your home. Soft English heritage colours add a certain mood to your home, softening the light making it cosier.
3. Shaker
Any kitchen planner will tell you that the meeting point between traditional and modern design, is a Shaker kitchen. They have a distinctive style and innovative feel. Shakers are fresh, mixing different colour tones with stylish wood and vinyl. The most important feature of a Shaker kitchen is functionality – every feature needs to serve a purpose in the kitchen. Paired with stylish and unique furniture, a Shaker kitchen is an ideal addition to any home.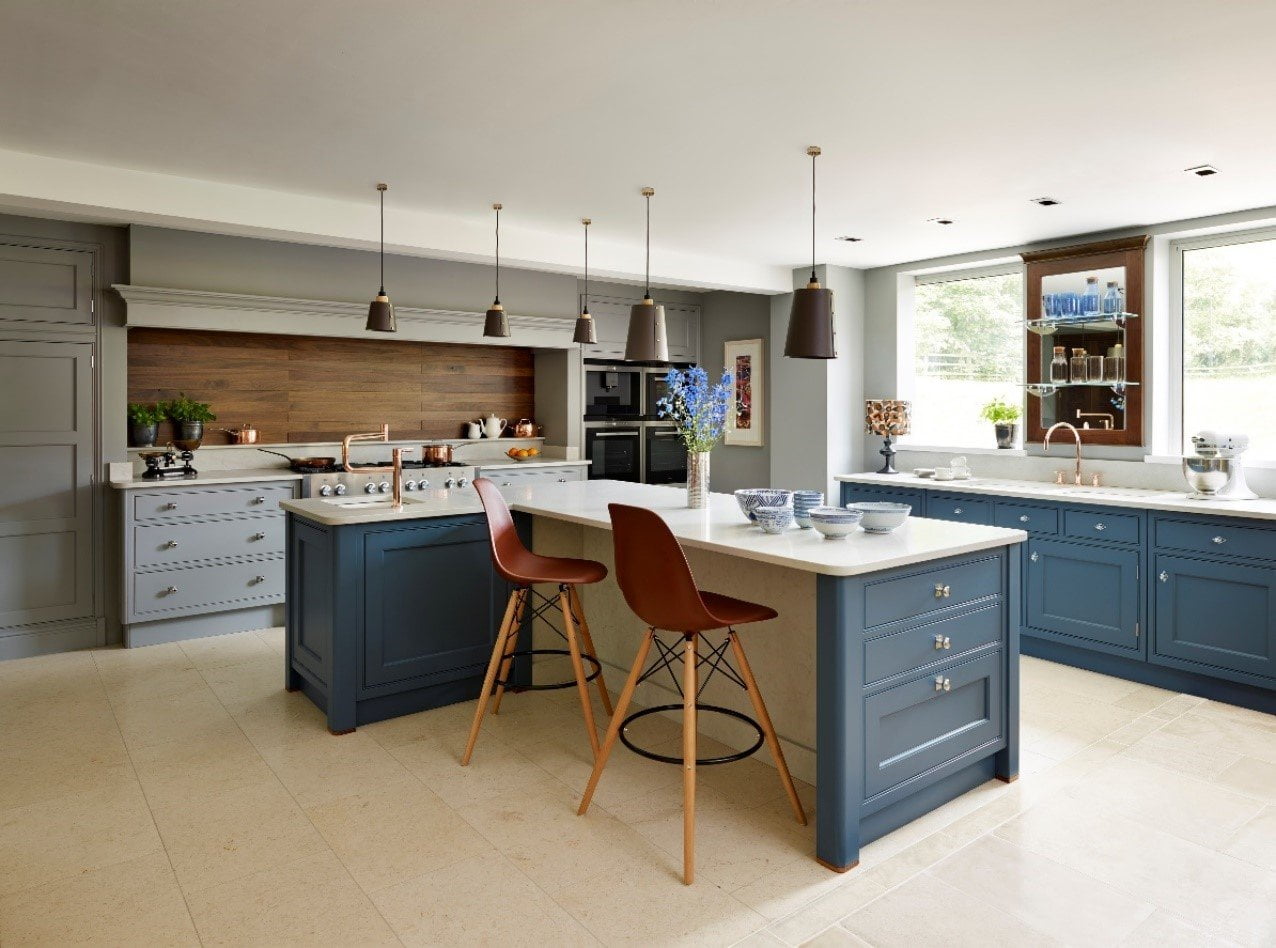 The ultimate marriage between Classic and Modern kitchens, this Shaker kitchen has deep colour tones with copper emphasis features. All the fittings and fixtures blur the line of modern and tradition, with a Classic look but modern colour vibe. Unique furniture and design make Shaker Kitchens perfect for the middle ground in kitchen design. Minimal but beautifully dressed. Traditional but bold and modern at the same time. Storage solutions are part of the functionality of Shaker kitchens, but don't detour from conveying yours as a luxury kitchen.
Whatever you choose for your new kitchen, be it Modern, Classic or Shaker – pick whatever suits you. Taste is, and always will be, subjective – it's down to you.