Terra Madre Sustainable Food Conferences Revealed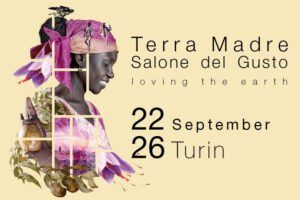 Terra Madre Salone del Gusto is an international event dedicated to food and gastronomy. The event gives supporters of sustainable food production, believers of small-scale agriculture and producers who "love the earth" a voice. The event includes exhibitions from companies across the world, conferences examining food production issues and forums dedicated to food communities.
Since 2004 (the year of Terra Madre's first edition), Slow Food has been recognized as a representative of these themes both on an institutional level and in civil society. This role is made more evident by the recent appointment of Carlo Petrini as the FAO Special Ambassador in Europe for Zero Hunger, but also by the presence of Slow Food in the consultative process of European policies (and beyond); all this has been made possible thanks to the presence of the Terra Madre network of food communities in 160 countries. They will animate the event's program in Turin with 11 big conferences at the Carignano Theater and 40 Terra Madre Forums at Valentino Castle and Torino Esposizioni.
Control of the food system, from seed production to fertilizers and pesticides, will be at the centre of the dialogue between Marion Nestle, globally-renowned expert in food politics, and José Bové, activist and Member of the European Parliament, in a meeting entitled: "They Are Giants, But We Are Millions". Meanwhile, another conference will focus on agricultural practices able to promote diversity and protect natural resources in "Can Acroecology Feed The World?" with Miguel Altieri, one of the most influential exponents of this applied science, and Yacouba Savadogo, the man who brought part of the Sahel back to life through the use of traditional techniques of cultivation. In another conference, the economists Serge Latouche, Eric Holt-Gimenez and Stefano Zamagni will debate the idea of sustainability and infinite growth in a world of finite resources in "Another World Is Possible – And Necessary".
Across three more conferences, the directors of Turin's most important museums will speak to artists and experts of international fame: in "Earth Seen From Above and Through the Faces of Humanity" Alberto Barbera of the National Museum of Cinema will meet Yann Arthus-Bertrand, the director and photographer that has been filming the Earth from the sky and documenting humankind's impact for over 30 years; in "Our Relationship with the Earth Through Contemporary Art" Carolyn Christov-Bakargiev of the Gallery of Modern and Contemporary Art will converse with the Indian artist Amar Kanwar, exploring art's capacity to recount the political transformations that affect the environment and the landscape; in "Food and Agriculture in Egypt, Yesterday and Today" Christian Greco will lead a journey of discovery through one of the world's oldest agricultural traditions, while sociologist and Egyptologist Malak Said Ahmed Rouchdy will discuss the predominant role of food in the crises that have recently afflicted the country.
Alice Waters, Ron Finley and Edie Mukiibi will talk about gardens, from the African countryside to the courtyards of American schools, and how they are triggering an urban and rural revolution. Four internationally renowned chefs, Gastón Acurio, Michel Bras, Olivier Roellinger and Altin Prenga, will talk about When Chefs Side With Farmers, and their roles as spokespeople for culture, ecology and ethics. Franco Berrino and Andrea Pezzana will explore the impact Our Daily Meals have on our health, while the founder of Emergency, Gino Strada, the cartoonist Zerocalcare and Edward Loure Ole Parmelo, winner of the Goldman Environmental Prize, and other guests will analyse the relationship between Land, Conflict and Migration. There will also be a conference (in Italian only) on Food and Agro-Mafias with Don Luigi Ciotti and Giancarlo Caselli, together with a theatrical show by Tiziana di Masi.
In the 40 Terra Madre Forums, designed as a space for sharing and exchange between the delegates of Terra Madre and open to the public, many more topics will be addressed, such as the environmental impact of eating meat, the scarcity of drinking water, the consequences of monocultural (and often transgenic) agriculture, the value chains of cacao and coffee, the worlds of oils, cheeses and raw milk.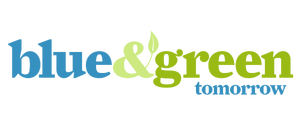 Want to Connect With Nature? Start by Disconnecting From Busyness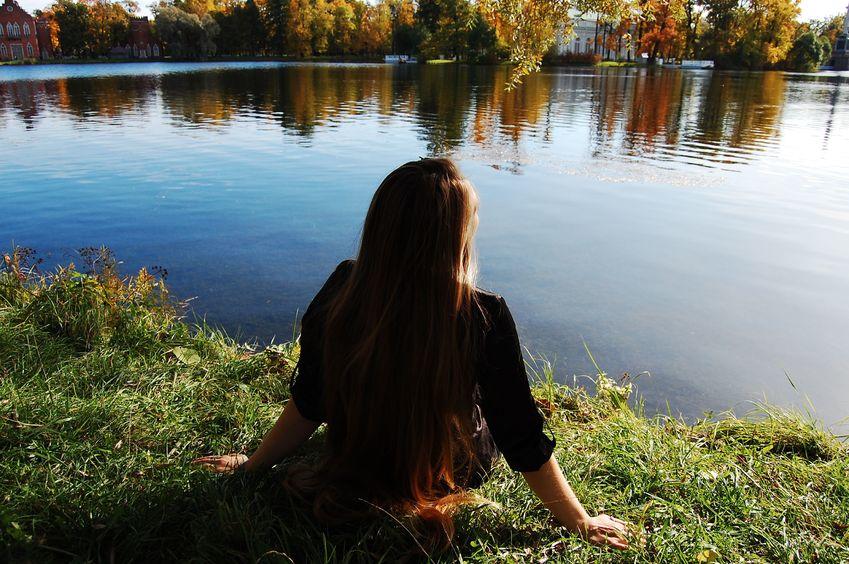 Have you ever found yourself staring at one of your (many) devices and feeling slightly disgusted with how much time you waste on technology? If so, you aren't alone. We all have moments like these and it's important that we use them as motivation to change – especially if we want to be more connected with nature.
How Busyness Impacts Your Connection With Nature
Whether you realize it or not, you live an ultra connected life. Between smart phones, tablets, computers, and wearable devices, you're never very far from some sort of technology that can connect you to the internet or put you in touch with other people. That's just the world we live in.
While it could be argued that this sort of omnipresent connectivity is a positive thing, it's also pretty clear that being permanently tethered to technology impacts our ability to strip away distractions and connect with nature.
When you're always within arm's reach of a device, you feel a sense of busyness.  Whether it's browsing your social media feed, uploading a picture, reading the news, or responding to an email, there's always something to do. As someone who wants to spend more time in nature, this is problematic.
4 Practical Ways to Disconnect
If you want to truly connect with nature and live a greener lifestyle, you have to be proactive about finding ways to disconnect. Here are a few practical suggestions:
1. Switch to a New Phone Plan
It's not always practical to totally unplug from the world. Family and work responsibilities mean you can't go off the grid and continue to fulfill your responsibilities. Having said that, there are some ways to scale back.
One suggestion is to switch to a prepaid phone plan. When you have a prepaid phone plan, you're far less likely to spend hours and hours of your time making phone calls, sending texts, and surfing the web. It forces you to be more conscious of what you're doing.
2. Get Rid of Social Media
Social media is one of the biggest time wasters for most people. Whether you realize it or not, it's also a huge stressor. You're constantly being exposed to the best snapshots of everyone else's lives, which makes you feel like you're missing out on something (even when you aren't).
If you want to feel a sense of relief and free yourself up to spend more time in nature, get rid of social media. Don't just delete the apps off your phone – actually disable your accounts. It's a bold, yet necessary step.
3. Create Quiet Hours
If you aren't able to get rid of social media and disable various online accounts, the next best thing you can do is establish quiet hours each day where you totally detach from technology. You should do this for a minimum of three hours per day for best results.
4. Build Community
Do you know why we're drawn to social media and our devices? Whether consciously or subconsciously, it's because we all want to be connected to other people. But do you know what's better than connecting with people online? Connecting with them in person.
As you build real life, person-to-person relationships, you'll feel less of a need to constantly have your eyes glued to a screen. Connect with other people who have an appreciation for nature and bond over your mutual interests.
Untether Your Life
If you find yourself constantly connected to a device, then this is probably a clear indicator that you aren't living your best life. You certainly aren't enjoying any sort of meaningful connection with nature. Now's as good a time as any to untether your life and explore what a world free from cords, screens, and batteries is really like.
6 Tips for an Eco-Friendly Move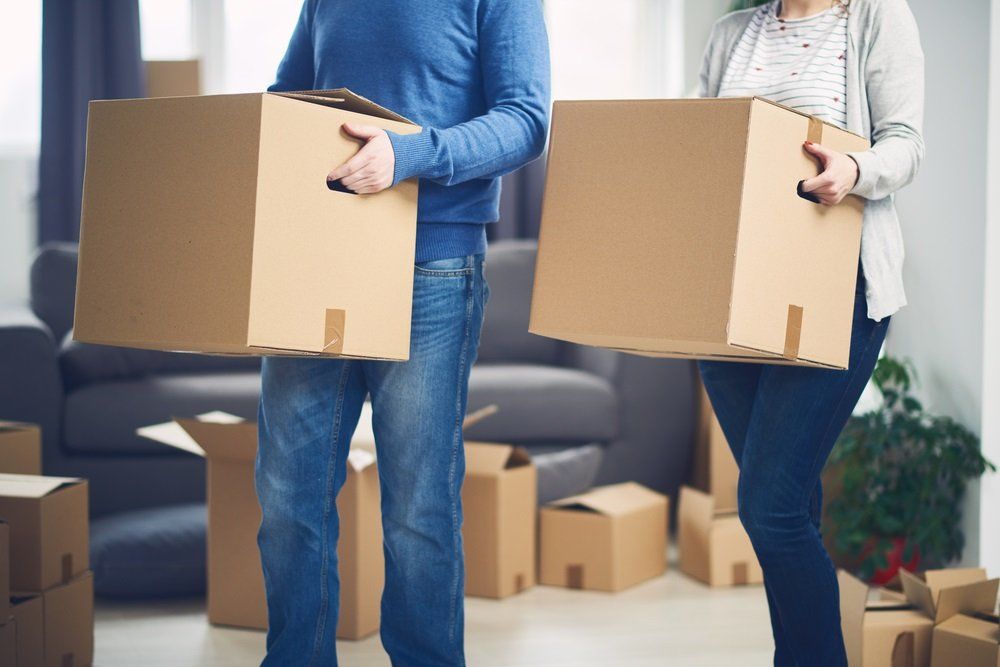 Moving can be a stressful and challenging time. No matter how many times you've done it in the past, the process of packing up, transporting, and unpacking isn't very fun. It's also not very eco-friendly. As you prepare for your next move, there are things you can do to ensure you leave less of a footprint behind.
6 Tips for a Greener Move
Because of the stress and pressure felt when moving, it's pretty common for people to rush through the process and focus on getting it done. In fact, a lot of people take an "at all costs" approach; they'll do whatever it takes to make the process as cheap and fast as possible. Don't be one of those people. It doesn't take much effort to turn a standard move into an eco-friendly move.
1. Maximize Each Trip
When moving across town, it's imperative that you make as few trips as possible. Each trip requires more gas, more emissions, and more waste, and more time.
If you're taking your personal vehicle, consider pulling a trailer behind it. You'd be surprised how much stuff you can fit into a small trailer. Not only will it make your move greener, but it'll also save you a lot of time.
2. Donate Things You Don't Want to Keep
The longer you live somewhere, the more junk you accumulate. This isn't always obvious until you start packing for a big move. Instead of bringing all of these things with you to your next home, get rid of the stuff you don't need! If the items are useful, donate them. If the items don't have much value, toss them.
3. Reuse Moving Boxes
Not only are moving boxes expensive, but they're also wasteful. If you need a bunch of cardboard boxes, consider looking around on Craigslist, asking friends, or checking the dumpsters behind stores. You can usually find a bunch of recycled boxes of all different shapes and sizes. Here are 12 places you can get them for free.
4. Get Creative With Packing
Who says you need moving boxes? You may find that it's possible to do most of your move without all that cardboard. Things like storage containers, trashcans, filing cabinets, buckets, and dressers can all store items. Blankets and sheets can be used in lieu of bubble wrap to prevent your items from getting damaged.
5. Use Green Cleaning Supplies
Once you arrive at your new place, resist the urge to pull out a bunch of harsh chemicals to clean the place. You can do yourself (and the planet) a favor by using green cleaning supplies instead. Ingredients like vinegar, baking soda, and ammonia are great to start with.
6. Forward Your Mail ASAP
Don't delay in forwarding your mail from your previous address to your new one. Not only is it wasteful for the Postal Service to route your mail to a place where you don't live, but the next owner is probably just going to toss your letters in the trash.
Moving Doesn't Have to be Wasteful
Most people only move once every few years. Some people will go a decade or more without a move. As a result, the process of moving often feels strange and new. The less experience you have with it, the less likely it is that you'll be as efficient as you should. But instead of just diving into the process blind, take some time to learn about what an eco-friendly move looks like. That way, you can leave behind the smallest footprint possible.