Oekom Research Publishes 2016 Annual Review of Corporate Environmental and Social Responsibility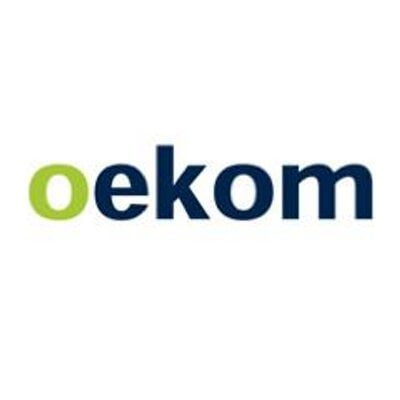 In its 2016 Corporate Responsibility Review, independent  sustainability rating agency, oekom research, continues to see only slow progress in the areas of corporate environmental and social responsibility. An opportunity to improve sustainability performance could lie in the UN-endorsed Sustainable Development Goals (SDGs) if these are grasped as guiding principles  for more sustainability management.
Only the fewest companies fulfil the minimum requirements
Once again, only just over 16 per cent of the companies worldwide fulfil oekom research's minimum requirements for sustainability management and performance and were thus awarded oekom Prime Status in 2015. While this proportion was just as low as the previous year's, a gradual, overall trend towards a general improvement in sustainability performance is emerging: at almost 36 per cent, just over one third of the companies have begun adopting an initial commitment to sustainability. Conversely, the proportion of companies rated as "poor" continued to fall slightly – from around 50 per cent in 2014 to just under 48 per cent today.
The sector comparison of the companies reinforced the image establishing itself over the past years: similarly to last year, household-product producers performed best with a score of 47.4 on a scale from 0 (worst) to 100 (best). In second place over the observation period was the automotive sector with a score of 44.4. Those at the bottom of the sector ranking included insurance companies, the construction and real estate industry, oil, gas and retailing, and the logistics industry, with scores of between 20 and 25 points.
In the country comparison of the best companies of each industry, France is the undisputable victor with the most industry leaders. In 2015, sixteen French companies had Top 3 positions. The United Kingdom and Germany followed in second and third places with 13 and 11 placements.
In 2015, controversial business practices and breaches of the UN Global Compact's principles were primarily found in the raw materials sector. A high concentration of land-usage conflicts, human rights violations and damaging consequences for ecosystems and the environment were noted here. In doing so, oil and gas companies, their suppliers and service companies, and the metals & mining sector were particularly conspicuous.
SDGs point the way towards sustainable development
An analysis of companies' activities against the background of the Sustainable Development  Goals highlights the long path still ahead in most areas:
Although coal plays a central role in the fight against climatic change, oekom research only identified far-reaching emission-reduction plans at 18 per cent of those energy utility companies where coal still currently accounts for more than 30 per cent of the energy mix.
This contrasts with the ever-increasing number of institutional investors who are meanwhile orientating themselves towards a new type of climate strategy still missing at the vast majority of companies; this is manifesting itself in the form of a rise in carbon divestment. By the end of 2015, over 3 trillion euros of assets were bundled into divestment strategies.
To achieve the 2 Degree Goal endorsed at the Global Climate Summit in Paris, the global energy system needs to be restructured towards an increased use of renewable energies. A positive trend can already be seen here, with the largest share being attributed to the use of hydropower. At over 64 per cent, it accounts for by far the largest share of installed renewable energy capacity worldwide, followed by wind power at 20 per cent, and solar power at 10 per cent.
Water is also one of the topics most intensively addressed by the SDGs. It is elementary for reliable food supplies, sustainable economic growth and for health and peace. Companies in the metals & mining sector were found to be the worst-performing in 2015.
In addition , a large share of the companies in the palm oil industry is implicated in environmental destruction and human rights conflicts. From an SDG perspective, palm oil is on par with coal as one of the most problematic raw materials.
The continued widespread use of problematic chemicals – in the form of agrochemicals in foodstuff production, or endocrine disruptive chemicals in the manufacturing of household products, and in the chemicals, cosmetics and electronics industries – also opposes the SDGs. There is mounting evidence that companies are starting to develop and use alternative substances here.
The SDGs pinpoint waste disposal and recycling as important measures for achieving a sustainable consumption and utilisation of goods. In the IT sector alone, oekom research notes a 20 per cent rise in the amount of waste taken back by companies over the past three years.
Another of the SDGs is to reduce inequality between nations. With regard to the business sector, oekom research identified tax avoidance and tax evasion, in particular, as decisive problem areas. In the oekom Corporate Rating's assessment of how transparently companies report their profits and tax payments, the vast majority was found to be lacking such disclosure – with just 1.1 per cent of them being awarded the best rating.
"The results of our annual review show that there is still a long way to go before we can truly talk about sustainability being embraced by the economy," comments oekom research CEO, Robert Haßler. "Only a small proportion of the companies has recognised the importance and relevance of a comprehensive integration of sustainability criteria into their core businesses. We hope that, as we look forward, more companies will come to comprehend the positive connection between environmental and social responsibility, and commercial success. Institutional investors are already a step further here, and are increasingly putting such demands on companies. If companies wish to meet their environmental and social responsibilities, the United Nations' Sustainable Development Goals serve as a good orientation aid," he continues.
2016 oekom Corporate Responsibility Review
Since 2009, the oekom Corporate Responsibility Review has been reporting annually on global corporate responsibility, documenting central trends in the integration of sustainability criteria into corporate governance. The evaluations refer to around 1,600 large, internationally active companies based in industrialised countries, and are a subset of the 3,700-plus companies contained in the entire oekom research Universe.
The study can be downloaded at http://oekom-research.com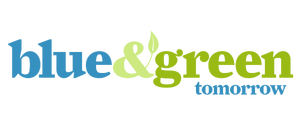 A Good Look At How Homes Will Become More Energy Efficient Soon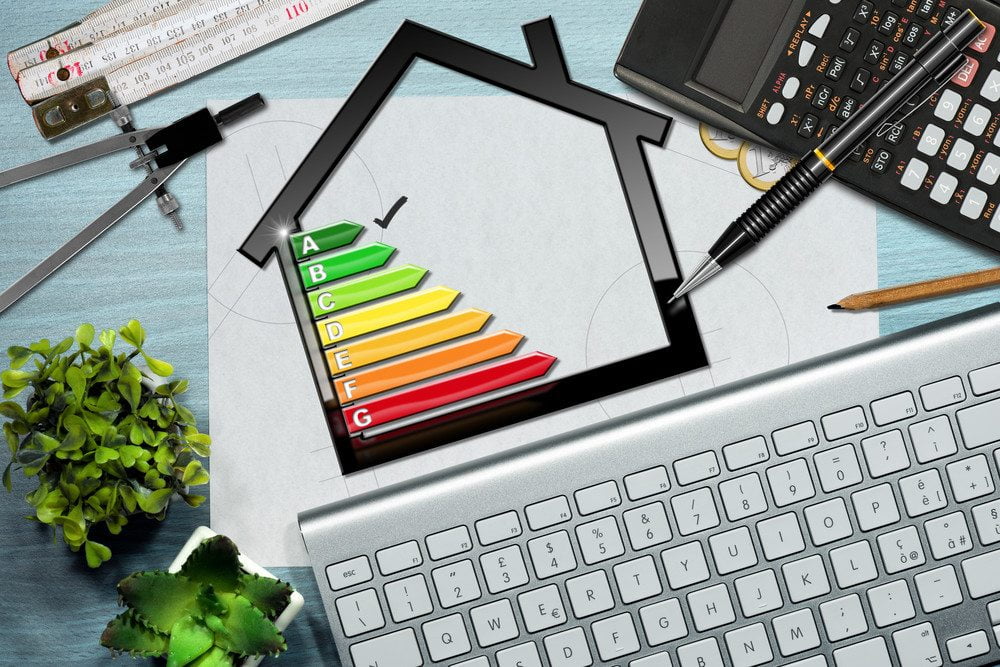 Everyone always talks about ways they can save energy at home, but the tactics are old school. They're only tweaking the way they do things at the moment. Sealing holes in your home isn't exactly the next scientific breakthrough we've been waiting for.
There is some good news because technology is progressing quickly. Some tactics might not be brand new, but they're becoming more popular. Here are a few things you should expect to see in homes all around the country within a few years.
1. The Rise Of Smart Windows
When you look at a window right now it's just a pane of glass. In the future they'll be controlled by microprocessors and sensors. They'll change depending on the specific weather conditions directly outside.
If the sun disappears the shade will automatically adjust to let in more light. The exact opposite will happen when it's sunny. These energy efficient windows will save everyone a huge amount of money.
2. A Better Way To Cool Roofs
If you wanted to cool a roof down today you would coat it with a material full of specialized pigments. This would allow roofs to deflect the sun and they'd absorb less heat in the process too.
Soon we'll see the same thing being done, but it will be four times more effective. Roofs will never get too hot again. Anyone with a large roof is going to see a sharp decrease in their energy bills.
3. Low-E Windows Taking Over
It's a mystery why these aren't already extremely popular, but things are starting to change. Read low-E window replacement reviews and you'll see everyone loves them because they're extremely effective.
They'll keep heat outside in summer or inside in winter. People don't even have to buy new windows to enjoy the technology. All they'll need is a low-E film to place over their current ones.
4. Magnets Will Cool Fridges
Refrigerators haven't changed much in a very long time. They're still using a vapor compression process that wastes energy while harming the environment. It won't be long until they'll be cooled using magnets instead.
The magnetocaloric effect is going to revolutionize cold food storage. The fluid these fridges are going to use will be water-based, which means the environment can rest easy and energy bills will drop.
5. Improving Our Current LEDs
Everyone who spent a lot of money on energy must have been very happy when LEDs became mainstream. Incandescent light bulbs belong in museums today because the new tech cut costs by up to 85 percent.
That doesn't mean someone isn't always trying to improve on an already great invention. The amount of lumens LEDs produce per watt isn't great, but we've already found a way to increase it by 25 percent.
Maybe Homes Will Look Different Too
Do you think we'll come up with new styles of homes that will take off? Surely it's not out of the question. Everything inside homes seems to be changing for the better with each passing year. It's going to continue doing so thanks to amazing inventors.
ShutterStock – Stock photo ID: 613912244
IEMA Urge Government's Industrial Strategy Skills Overhaul To Adopt A "Long View Approach"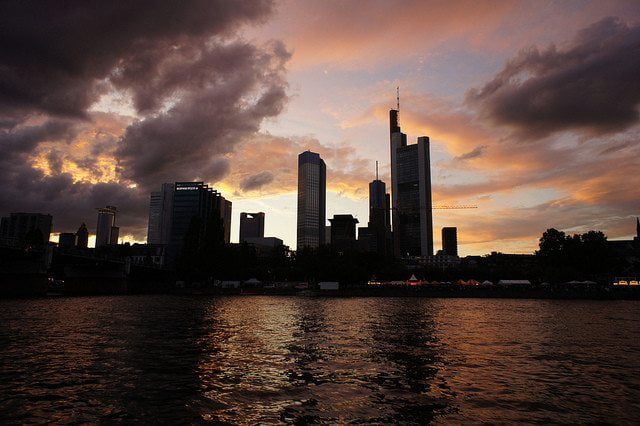 IEMA, in response to the launch of the Government's Industrial Strategy Green Paper, have welcomed the focus on technical skills and education to boost "competence and capability" of tomorrow's workforce.
Policy experts at the world's leading professional association of Environment and Sustainability professionals has today welcomed Prime Minister Teresa May's confirmation that an overhaul of technical education and skills will form a central part of the Plan for Britain – but warns the strategy must be one for the long term.
Martin Baxter, Chief Policy Advisor at IEMA said this morning that the approach and predicted investment in building a stronger technical skills portfolio to boost the UK's productivity and economic resilience is positive, and presents an opportunity to drive the UK's skills profile and commitment to sustainability outside of the EU.
Commenting on the launch of the Government's Industrial Strategy Green Paper, Baxter said today:
"Government must use the Industrial Strategy as an opportunity to accelerate the UK's transition to a low-carbon, resource efficient economy – one that is flexible and agile and which gives a progressive outlook for the UK's future outside the EU.
We welcome the focus on skills and education, as it is vital that tomorrow's workforce has the competence and capability to innovate and compete globally in high-value manufacturing and leading technology.
There is a real opportunity with the Industrial Strategy, and forthcoming 25 year Environment Plan and Carbon Emissions Reduction Plan, to set long-term economic and environmental outcomes which set the conditions to unlock investment, enhance natural capital and provide employment and export opportunities for UK business.
We will ensure that the Environment and Sustainability profession makes a positive contribution in responding to the Green Paper."