Responses to Governor Carney's warning of 'catastrophic impacts of climate change'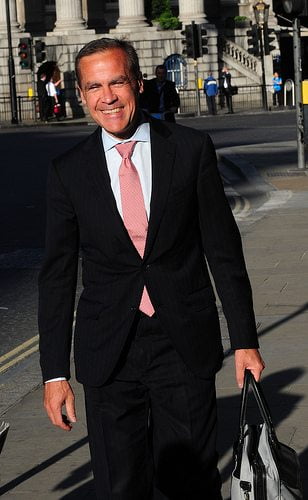 The Governor of the Bank of England's dramatic analysis of the impacts of climate on financial stability, has been followed by these expert responses. We'll add to them as we receive them.
Mark Campanale, Founder and Executive Director of the Carbon Tracker Initiative said: "Carbon Tracker welcomes this important milestone, a major international microprudential regulator clearly setting out for the first time how climate risk is a material financial risk.
"The PRA and ourselves share a common acknowledgement that a declining 'carbon budget' to 2 degrees will mean that fossil fuels will need to stay in the ground. For investors, including insurance companies, this creates the risks of 'stranded assets' in an investment portfolio. Carbon Tracker agrees that the best way to address this risk is by relevant disclosure that allows policymakers, firms and investors the ability to make informed choices.
"Carbon Tracker's analysis of the world's top 200 publicly traded fossil fuel companies discovered that they are developing or are proposing to develop enough fossil fuels to take us beyond 4 degrees of warming. This report highlights the risks facing these companies and the potential for litigation related to climate damage.
"With this report, investors will sit up and take notice of the potential risks and liabilities these companies face and begin to re-price this material risk. Fossil fuel investors face the combined risk of their business models being out-competed by price competitiveness of the renewables energy sector, while also potentially picking up the costs of climate damage."
Stephanie Pfeifer, CEO of the Institutional Investors Group on Climate Change said: "Mark Carney spoke under the Lutine Bell, the way Lloyds has signalled great events that will affect the market. He chose his setting perfectly. We welcome his focus on more consistent and reliable carbon disclosure that will allow investors to make a more informed assessment of the climate risks in their portfolios".
James Bevan, Chief Investment Officer at CCLA said: "The Bank of England's public statement that climate risk is a material financial risk speaks to the challenge of so-called stranded assets, and makes planning for declining carbon intensity an absolutely mainstream investment requirement. CCLA agrees that the best immediate means of illuminating the risk are through relevant disclosure that supports informed decision taking. As investors we recognise that the investment risks associated with companies with high carbon intensity are now significant, and CCLA will now work to build coalitions of investors driving change though engagement and co-filing such as with 'Aiming for A'."
Julian Poulter, Founder and CEO of the Asset Owner Disclosure Project (AODP): "The lessons of the sub-prime crisis were quickly forgotten by most banks itching to return to their short term ways, but Mark Carney has laid out their next crisis in black and white – "Sub-Clime" is coming and we need to act fast. Investors should be taking action now, not panicking once the crash hits and it is too late."
John Rogers, former CEO and President of the CFA Institute said: "Mark Carney has offered a worthwhile challenge to institutional investors: Become part of the solution to climate change by acting as fiduciary capitalists. Preventable Surprises applauds this call to action, and will support the financial industry with actionable ideas to help investors engage with the companies whose shares and debt they own."
Alice Garton, Lawyer at ClientEarth, says: "Today's report from the Bank of England should sound warning bells for anyone working in the financial sector. It confirms climate change is an immediate, material business risk.
"The case for litigation brought against those ignoring climate change risk grows ever stronger. If directors fail to manage the risks and opportunities presented by climate change, they could be found personally liable for losses incurred by the company in the future.
"Investors such as pension fund trustees and their advisors also have legal duties to manage the risks affecting their portfolios. ClientEarth is examining these duties and we may bring legal challenges if we find that funds are failing to meet their obligations. Investors across the board cannot afford to treat climate change as a distant possibility. Increased regulation, changing market dynamics and heightened risk to physical assets must shape their investment decisions from today."
David Nussbaum, CEO of WWF-UK said in response: "When the Governor of the Bank of England warns of the economic impacts of climate change, it's certainly time to listen.  This week alone Shell has pulled out of the Arctic, WWF has launched a report about mining companies encroaching on natural world heritage sites, and now Mark Carney is effectively saying 'change course or prepare for disaster'.
"The writing is on the wall.  At the moment, many investors and businesses are ahead of governments in acting on their understanding of the impacts of climate change.  Governments need to step up to the plate at the Paris climate talks in December and deliver a deal that will set a path for a low-carbon future – and boost investors' confidence that they will continue along that path."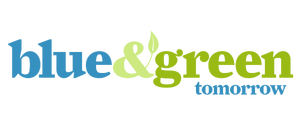 A Good Look At How Homes Will Become More Energy Efficient Soon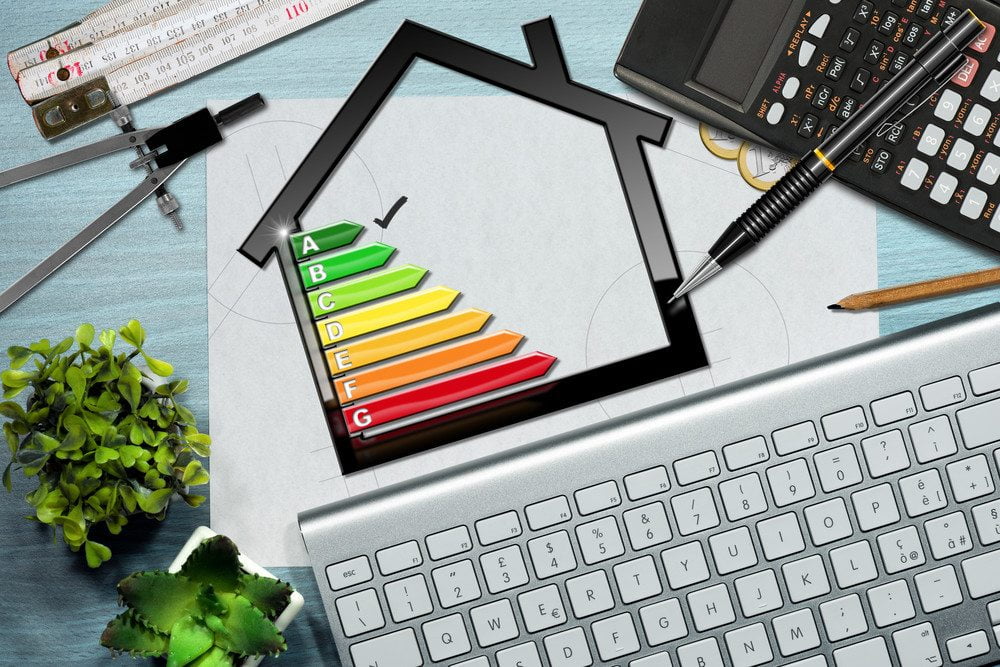 Everyone always talks about ways they can save energy at home, but the tactics are old school. They're only tweaking the way they do things at the moment. Sealing holes in your home isn't exactly the next scientific breakthrough we've been waiting for.
There is some good news because technology is progressing quickly. Some tactics might not be brand new, but they're becoming more popular. Here are a few things you should expect to see in homes all around the country within a few years.
1. The Rise Of Smart Windows
When you look at a window right now it's just a pane of glass. In the future they'll be controlled by microprocessors and sensors. They'll change depending on the specific weather conditions directly outside.
If the sun disappears the shade will automatically adjust to let in more light. The exact opposite will happen when it's sunny. These energy efficient windows will save everyone a huge amount of money.
2. A Better Way To Cool Roofs
If you wanted to cool a roof down today you would coat it with a material full of specialized pigments. This would allow roofs to deflect the sun and they'd absorb less heat in the process too.
Soon we'll see the same thing being done, but it will be four times more effective. Roofs will never get too hot again. Anyone with a large roof is going to see a sharp decrease in their energy bills.
3. Low-E Windows Taking Over
It's a mystery why these aren't already extremely popular, but things are starting to change. Read low-E window replacement reviews and you'll see everyone loves them because they're extremely effective.
They'll keep heat outside in summer or inside in winter. People don't even have to buy new windows to enjoy the technology. All they'll need is a low-E film to place over their current ones.
4. Magnets Will Cool Fridges
Refrigerators haven't changed much in a very long time. They're still using a vapor compression process that wastes energy while harming the environment. It won't be long until they'll be cooled using magnets instead.
The magnetocaloric effect is going to revolutionize cold food storage. The fluid these fridges are going to use will be water-based, which means the environment can rest easy and energy bills will drop.
5. Improving Our Current LEDs
Everyone who spent a lot of money on energy must have been very happy when LEDs became mainstream. Incandescent light bulbs belong in museums today because the new tech cut costs by up to 85 percent.
That doesn't mean someone isn't always trying to improve on an already great invention. The amount of lumens LEDs produce per watt isn't great, but we've already found a way to increase it by 25 percent.
Maybe Homes Will Look Different Too
Do you think we'll come up with new styles of homes that will take off? Surely it's not out of the question. Everything inside homes seems to be changing for the better with each passing year. It's going to continue doing so thanks to amazing inventors.
ShutterStock – Stock photo ID: 613912244
IEMA Urge Government's Industrial Strategy Skills Overhaul To Adopt A "Long View Approach"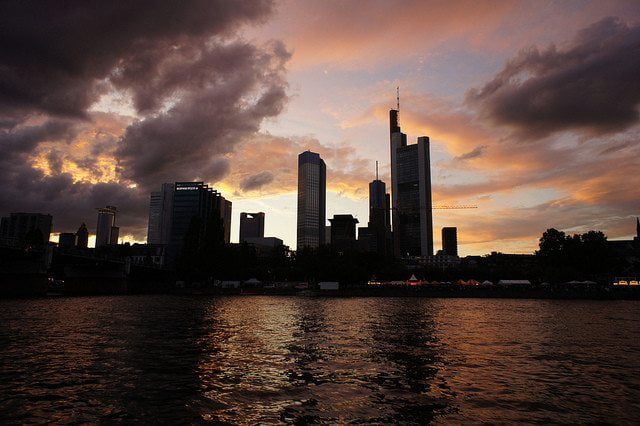 IEMA, in response to the launch of the Government's Industrial Strategy Green Paper, have welcomed the focus on technical skills and education to boost "competence and capability" of tomorrow's workforce.
Policy experts at the world's leading professional association of Environment and Sustainability professionals has today welcomed Prime Minister Teresa May's confirmation that an overhaul of technical education and skills will form a central part of the Plan for Britain – but warns the strategy must be one for the long term.
Martin Baxter, Chief Policy Advisor at IEMA said this morning that the approach and predicted investment in building a stronger technical skills portfolio to boost the UK's productivity and economic resilience is positive, and presents an opportunity to drive the UK's skills profile and commitment to sustainability outside of the EU.
Commenting on the launch of the Government's Industrial Strategy Green Paper, Baxter said today:
"Government must use the Industrial Strategy as an opportunity to accelerate the UK's transition to a low-carbon, resource efficient economy – one that is flexible and agile and which gives a progressive outlook for the UK's future outside the EU.
We welcome the focus on skills and education, as it is vital that tomorrow's workforce has the competence and capability to innovate and compete globally in high-value manufacturing and leading technology.
There is a real opportunity with the Industrial Strategy, and forthcoming 25 year Environment Plan and Carbon Emissions Reduction Plan, to set long-term economic and environmental outcomes which set the conditions to unlock investment, enhance natural capital and provide employment and export opportunities for UK business.
We will ensure that the Environment and Sustainability profession makes a positive contribution in responding to the Green Paper."