Ethical IFA of the week: Ethical Futures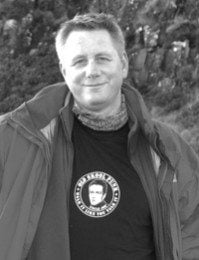 There are many independent financial advisers (IFAs) across the country, that give advice on ethical, sustainable and responsible investment. Among them is the Edinburgh-based Ethical Futures.
Ethical Futures was established in 2005 by financial advisers Julian Parrott and Martin Wight, to help people plan for their futures by investing their money according to their values. 
Parrott spoke with Tom Revell about the state of the ethical investment market today and how Ethical Futures stays true to his punk roots.
Tell us a little about the history of Ethical Futures.
Ethical Futures is coming up to its tenth year. I formed Ethical Futures with my current partner Martin Wight, who I'd known for some time. We founded it as an ethically focused financial planning firm trying to deliver a broad range of financial advice to individuals predominantly, but also some trusts and charities as well. 
Both of us were financial planners before, and we basically just got a bit fed up of working for big businesses in the mainstream sector. I had started to develop and interest in ethical investment in the 90's, which was really quite nascent at that time. Fortunately for me, an opportunity just came along to align my values with a viable business opportunity. 
On your website you say, "we're a bit different from the average firm and I like to think, still true to my roots of the punk ethos". How does an IFA stay true to the punk ethos?
My roots and politics derive from mid 70's leftish politics shared responsibility and collective action. I don't actually believe in many aspects of the western corporate capitalist society that we have today. Somehow, I found myself working in personal finance and actually, I'm quite good at it!
When it started, punk was not about Mohicans and spitting (that came much later) it was about being anti-establishment, going against the grain, doing something different and doing it for yourself. It also led to a significant growth in small non-corporate 'indie' labels and collective working. To that extent, I suppose we try to find ways to buck mainstream views about investing for maximum profit.
If there's a punk ethos that underpins what we do, it's doing things differently, challenging large corporates, supporting smaller firms, mutuals and social businesses. I would like to think that by encouraging investors to invest ethically, we can challenge the orthodoxy about profit maximisation by making small changes in how businesses are run. Businesses should consider all stakeholders and environmental and social impact – not just shareholders. Trying to establish a true shareholder democracy.
How is business at the moment?
Hectic. We've grown as a business and we've attracted more people and we've got a lot more money under management. We haven't converted the whole of Scotland – that would be nice – but we've done well for a small business to create a decent amount of money under an ethical mandate.
And we've been growing our staff to reflect that. In ten years we've gone from 12 hours a week to 120 hours a week, in terms of support staff. 
Do you think the demand for ethical and sustainable investments has increased since you founded Ethical Futures?
My measure for how it is increased is not so much my own clients – it's difficult to know whether there are just more clients out there or whether we are being successful in attracting them – but I gauge it through my engagement with other financial services professionals, who are not solely active in the ethical sphere.
My engagement on that basis tells me there has been a great increase in interest in ethical and sustainable investments.
Are there any trends emerging at the moment that you think investors should be watching?
Yes, though probably not the ones which are governed by most of the ethically screened funds. The trends that are coming to the fore are allied to financial crash times but also to more recent revelations as well.
They are tied more to the corporate governance agenda rather than specifically the ethical investment agenda, but concerns about short-termism in corporate management, issues regarding tax avoidance, executive pay, are I suppose some of the key trends.
For these issues, there are signs that governance concerns, which used to feature mainly in the ethical market, have now become much more common place in the mainstream investment market. The outcome being governance concerns are now an important factor in investment decisions. It's about engaging and trying to make gradual and incremental changes to corporate activity.
Have you noticed any funds that are doing particularly well that investors ought to watch out for?
Its not like there's one particular fund that you should put all your money in, diversity is the watchword. There are however, funds that adopt a fresh and forward looking approach to investment. These funds include Alliance Trust, Ecclesiastical and WHEB. They have good considered positions in terms of where they invest. But to say put all your money in one pot or the other is a dangerous game. 
What do you think the impact of the new ISA allowance will be?
That the rich will get richer. It's a load of rubbish. Less than one in eight people used their full ISA allowance before the budget announcement. All it means is that more middle class people will be able to put more of their money away tax-free. 
The only way to make more people better off is to redistribute income more effectively around society. The ISA and pension changes are a bit of George Osborne's political expediency and Tory double-talk, basically. 
And what do you think about the changes to pensions?
I think a lot of people will blow their pension money as well. The changes hadn't been announced more than half an hour before I had the first irrational phone call, from someone who simply could not afford to do what they wanted to do.
I genuinely think that people need to be encouraged to stop and think about these things, and to look after their money. There are some good elements that have come out of the regulatory changes but by and large these changes don't really mean much unless you have a lot of money. Or very little! 
We have become a very individualised society. Whilst individualism might be appropriate in some cases – ergo the choice of becoming a punk rocker in the seventies – with that comes a considerable amount of costs borne individually.  Margaret Thatcher once said there's no such thing as society, and David Cameron and his cohorts are doing their level best to prove that. Which is why you now need a little help from an ethical financial planner.   

Further reading:
Ethical IFA of the week: Lee Coates
Budget 2014: Pensions shake-up divides industry – but may boost sustainable investment
My budget 2014 wishlist: Julian Parrott, ethical financial adviser
From ethics to sustainability: shifting the investment debate for 2014
Sustainable financial advice: IFA Julian Parrott on 'fighting for the ethics'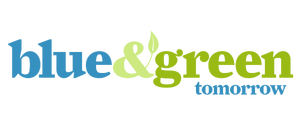 How Going Green Can Save A Company Money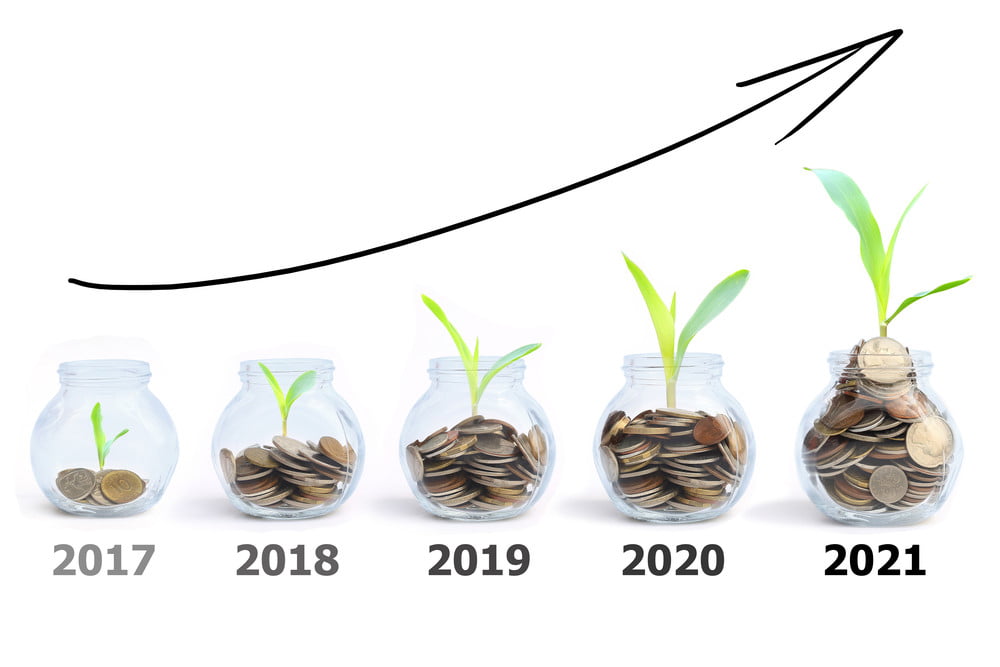 What is going green?
Going green means to live life in a way that is environmentally friendly for an entire population. It is the conservation of energy, water, and air. Going green means using products and resources that will not contaminate or pollute the air. It means being educated and well informed about the surroundings, and how to best protect them. It means recycling products that may not be biodegradable. Companies, as well as people, that adhere to going green can help to ensure a safer life for humanity.
The first step in going green
There are actually no step by step instructions for going green. The only requirement needed is making the decision to become environmentally conscious. It takes a caring attitude, and a willingness to make the change. It has been found that companies have improved their profit margins by going green. They have saved money on many of the frivolous things they they thought were a necessity. Besides saving money, companies are operating more efficiently than before going green. Companies have become aware of their ecological responsibility by pursuing the knowledge needed to make decisions that would change lifestyles and help sustain the earth's natural resources for present and future generations.
Making needed changes within the company
After making the decision to go green, there are several things that can be changed in the workplace. A good place to start would be conserving energy used by electrical appliances. First, turning off the computer will save over the long run. Just letting it sleep still uses energy overnight. Turn off all other appliances like coffee maker, or anything that plugs in. Pull the socket from the outlet to stop unnecessary energy loss. Appliances continue to use electricity although they are switched off, and not unplugged. Get in the habit of turning off the lights whenever you leave a room. Change to fluorescent light bulbs, and lighting throughout the building. Have any leaks sealed on the premises to avoid the escape of heat or air.
Reducing the common paper waste
Modern technologies and state of the art equipment, and tools have almost eliminated the use of paper in the office. Instead of sending out newsletters, brochures, written memos and reminders, you can now do all of these and more by technology while saving on the use of paper. Send out digital documents and emails to communicate with staff and other employees. By using this virtual bookkeeping technique, you will save a bundle on paper. When it is necessary to use paper for printing purposes or other services, choose the already recycled paper. It is smartly labeled and easy to find in any office supply store. It is called the Post Consumer Waste paper, or PCW paper. This will show that your company is dedicated to the preservation of natural resources. By using PCW paper, everyone helps to save the trees which provides and emits many important nutrients into the atmosphere.
Make money by spreading the word
Companies realize that consumers like to buy, or invest in whatever the latest trend may be. They also cater to companies that are doing great things for the quality of life of all people. People want to know that the companies that they cater to are doing their part for the environment and ecology. By going green, you can tell consumers of your experiences with helping them and communities be eco-friendly. This is a sound public relations technique to bring revenue to your brand. Boost the impact that your company makes on the environment. Go green, save and make money while essentially preserving what is normally taken for granted. The benefits of having a green company are enormous for consumers as well as the companies that engage in the process.
Report: Green, Ethical and Socially Responsible Finance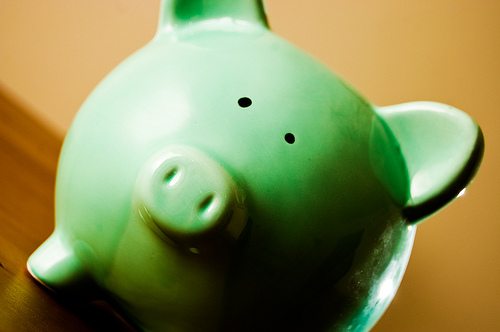 "The level of influence that ethical considerations have over consumer selection of financial services products and services is minimal, however, this is beginning to change. Younger consumers are more willing to pay extra for products provided by socially responsible companies." Jessica Morley, Mintel's Financial Services Analyst.
Consumer awareness of the impact consumerism has on society and the planet is increasing. In addition, the link between doing good and feeling good has never been clearer. Just 19% of people claim to not participate in any socially responsible activities.
As a result, the level of attention that people pay to the green and ethical claims made by products and providers is also increasing, meaning that such considerations play a greater role in the purchasing decision making process.
However, this is less true in the context of financial services, where people are much more concerned about the performance of a product rather than green and ethical factors. This is not to say, however, that they are not interested in the behaviour of financial service providers or in gaining more information about how firms behave responsibly.
This report focuses on why these consumer attitudes towards financial services providers exist and how they are changing. This includes examination of the wider economy and the current structure of the financial services sector.
Mintel's exclusive consumer research looks at consumer participation in socially responsible activities, trust in the behaviour of financial services companies and attitudes towards green, ethical and socially responsible financial services products and providers. The report also considers consumer attitudes towards the social responsibilities of financial services firms and the green, ethical and socially responsible nature of new entrants.
There are some elements missing from this report, such as conducting socially responsible finance with OTC trading. We will cover these other topics in more detail in the future. You can research about Ameritrade if you want to know more ..
By this report today: call: 0203 416 4502 | email: iainooson[at]mintel.com
Report contents:
OVERVIEW
What you need to know
Report definition
EXECUTIVE SUMMARY
The market
Ethical financial services providers: A question of culture
Investment power
Consumers need convincing
The transformative potential of innovation
Consumers can demand change
The consumer
For financial products, performance is more important than principle
Competition from technology companies
Financial services firms perceived to be some of the least socially responsible
Repaying the social debt
Consumer trust is built on evidence
What we think
ISSUES AND INSIGHTS
Creating a more inclusive economy
The facts
The implications
Payments innovation helps fundraising go digital
The facts
The implications
The social debt of the financial crisis
The facts
The implications
THE MARKET – WHAT YOU NEED TO KNOW
Ethical financial services providers: A question of culture
Investment power
Consumers need convincing
The transformative potential of innovation
Consumers can demand change
PUTTING FINANCIAL SERVICES IN AN ETHICAL CONTEXT
An ethical economy
An ethical financial sector
Ethical financial services providers
GREEN, ETHICAL AND SOCIALLY RESPONSIBLE ISSUES IN FINANCIAL SERVICES
The role of investing
Divestment
The change potential of pensions
The role of trust
Greater transparency informs decisions
Learning from past mistakes
The role of innovation
Payments innovation: Improving financial inclusion
Competition from new entrants
The power of new money
The role of the consumer
Consumers empowered to make a change
Aligning products with self
THE CONSUMER – WHAT YOU NEED TO KNOW
For financial products, performance is more important than ethics
Financial services firms perceived to be some of the least socially responsible
Competition from technology companies
Repaying the social debt
Consumer trust is built on evidence
Overall trust levels are high
THE ETHICAL CONSUMER – SOCIALLY RESPONSIBLE ACTIVITIES
Payments innovation can boost charitable donations
Consumer engagement in socially responsible activities is high
Healthier finances make it easier to go green
SOCIALLY RESPONSIBLE COMPANIES
37% unable to identify socially responsible companies
Building societies seen to be more responsible than banks….
….whilst short-term loan companies are at the bottom of the pile
CONSUMER TRUST IN THE BEHAVIOUR OF FINANCIAL SERVICES COMPANIES
Overall trust levels are high
Tax avoidance remains a major concern
The divestment movement
Nationwide significantly more trusted
Trust levels remain high
CONSUMER ATTITUDES TOWARDS GREEN AND ETHICAL FINANCIAL PRODUCTS
For financial products, performance is more important than principle
Socially conscious consumers are more concerned
CONSUMER ATTITUDES TOWARDS TRANSPARENCY
Strategy reports provide little insight for consumers
Lack of clarity regarding corporate culture causes concern
Consumers want more information
THE ROLE OF FINANCIAL SERVICES FIRMS IN SOCIETY
The social debt of the financial crisis
THE SOCIAL RESPONSIBILITIES OF FINANCIAL SERVICES FIRMS
For consumers, financial services firms play larger economic role
Promoting financial responsibility
CHALLENGER COMPANIES AND SOCIAL RESPONSIBILITY
Consumer trust is built on evidence
The alternative opportunity
The target customer