Exclusive interview: Rob Drexel, Founder Earth Angel Village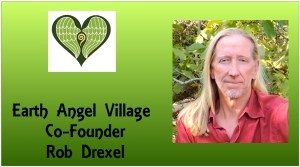 Rob Drexel turned a young 60 last year and has had wide life and work experience. He truly enjoy building useful things – from houses, boats and many other projects in his youth with my father, to his adult life where he have built his off-grid home, organic solar greenhouses, renovations, alternative buildings and solar building projects, river cane patios, and more too numerous to list. A true "jack-of-all-trades", passionate about solving real-life practical needs with functioning, ecological, low cost solutions. His new project Earth Angel Village will be a living & education center with a commitment to intelligent, low-impact, low-cost, sustainable, ecological and comfortable human living. Located in central Portugal. He speask to Blue & Green.
In 140 characters or less – what is Earth Angel Village?
a)  Earth Angel Village will be a living template demonstrating  how humans can exist comfortably in our ecosystem with little or no footprint.
b) The Earth Angel Village mission is to show and teach how to live creatively in comfort using low-tech, low-impact and sustainable practices.
c) Living well while doing no damage to our ecosystem is the Earth Angel Village commitment to teach and live the change our world needs now.
What was the driver for creating Earth Angel Village – what gap did it fill?
a) EAV was birthed in response to an overwhelming need to transcend the marketing dishonesty sweeping the world with false promises of "green" and "natural", terms fast approaching meaninglessness.  The tools to create comfortable, beautiful and truly sustainable living for humans  exist now but are (mostly) low-tech, low-impact solutions are not commercially marketable for big profits, thus little overt, publicized support for these methods.  EAV will be a living showcase – a functioning demonstration of how we can solve our energy, food and shelter needs with simple yet comfortable solutions.
b) Even the most jaded consumer now knows that their unrestrained habits have consequences in the natural world.  However,  we have been brainwashed to believe that the solutions are yet other consumer products.  EAV will be a showcase demonstrating that non-damaging, low-impact and sustainable solutions can create a life reconnected with our natural world yet with creature comforts that we all enjoy. All this is possible without expensive, natural-resource draining high-tech gadgetry or complex technology.
c) The last 50 years have seen the widest, most ecologically destructive period in human history.  By virtually all accounts, we are consuming the resources of the earth at a mind-boggling, wholly unsustainable rate to support a consumerist lifestyle that neither fits our real needs or makes us happy.  Earth Angel Village is a response to a massive need – the need for thousands of such living villages and communities that STOP damaging our environment and live comfortable. sustainable lives re-connected to our neighbors, friends, family and the natural world that nurtured us for millions of years before the "modern" age.
Who does it primarily serve?
Ultimately, Earth Angel Village is meant to serve all of humanity with knowledge and education on how to live a good life with minimal resources. But more specifically, it will serve as a home and an education center for an international group of people wishing to live in harmony with the planet and help and teach others do the same.  We intend the initial group at EAV to be about 10, and then over 1-3 years, and depending on the land and facilities we can achieve, 18 to 30 people in the village with seasonal facilities for 30 more (camping, glamping).
What difference does Earth Angel Village want to make?
Again, we want to show, experiment, demonstrate, prove and teach low-impact, sustainable solutions to meet energy, food, shelter, cultural and spiritual needs for a comfortable and fulfilled human existence on this planet.
What are the barriers to making that difference?
The current socioeconomic system requires us to create and build EAV within the current paradigm using established monetary instruments – in other words, we need money.  Earth Angel Village must also have a strong outreach program to integrate what will be a distinctly different village into the local Portuguese culture.  We are committed to creating a self-sufficient food supply which means the intelligent and effect development of productive gardens and food forests.  We also have to learn to work with, and perhaps around the oft-unreasonable constraints of zoning, building and land use.  It is helpful that our chosen location – rural central Portugal – is severely economically depressed and local municipalities are both anxious to see development and often flexible if approached diplomatically with new ideas.
Who's helping you overcome those barriers?
The monetary assistance is going to be asked of our growing community of supporters – both those who have already heard of us and those that will  – when we launch our crowdfunding in January 2016.  We will ask the greater community of ecologically-minded people do donate – even just a little  – to help fund the fist phase of EAV. We are building team member now – we have a Portuguese-speaking central Portugal owner of a yoga retreat assisting us with our land search, an experienced agroecologist/permaculturalist on board to consult in the development of our gardens, and we have quite some energetic virtual world promoters working on our social media reach, mostly via Facebook (but could always use more!).
Is public education for purpose in issues of low-impact, low-cost, sustainable, ecological AND comfortable human living?
If you are seeking to eliminate your negative ecological footprint, then the re-education must be full-spectrum, ie, you must work to raise peoples awareness of the wholly unsustainable (and often unnecessary) expectations that modern consumerist society has created on one side, while simultaneously creating and refining the pragmatic solutions designed to better create comfortable living conditions.  It's a double edge approach where the meeting in the middle is an undamaging yet physically comfortable, fulfilling and happy way of life.
How can people – individuals and organizations – find our more about Earth Angel Village?
As usual in this day and age, via our website www.earthangelvillage.org or on our Earth Angel Village Facebook page (just search Earth Angel Village).  Persons with specific questions not answered there or with other information or resources can write to me directly rob@earthangelvillage.org
Who should support your fundraising effort and why?
You can support the project here.
Along with the actual village we will create, we want to also create a virtual community that in engaged in Earth Angel Village even if they never get to come there.  We want to expose and educate well beyond the bounds of our physical property in central Portugal.  We heartily invite anyone who cares a hoot and understands what must change about the way we are living in order to save our species!  This village will be a showplace in the virtual world as well – people can live and learn with us from wherever they are in the whole world.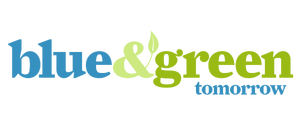 Extra-Mile Water Conservation Efforts Amidst Shortage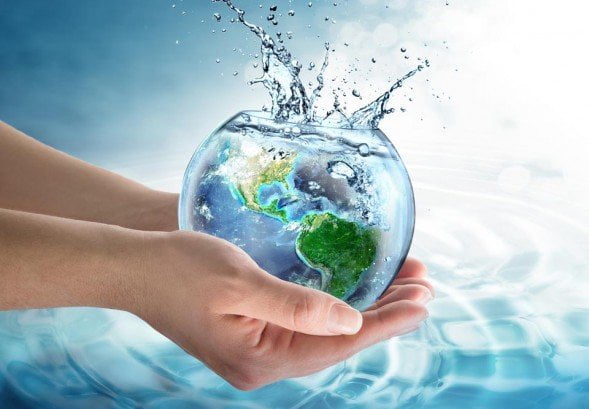 While some states are literally flooding due to heavy rains and run-off, others are struggling to get the moisture they need. States like Arizona and California have faced water emergencies for the last few years; water conserving efforts from citizens help keep them out of trouble.
If your area is experiencing a water shortage, there are a few things you can do to go the extra mile.
Repair and Maintain Appliances
Leaks around the house – think showerheads, toilets, dishwashers, and more – lead to wasted water. Beyond that, the constant flow of water will cause water damage to your floors and walls. Have repairs done as soon as you spot any problems.
Sometimes, a leak won't be evident until it gets bad. For that reason, make appointments to have your appliances inspected and maintained at least once per year. This will extend the life of each machine as well as nip water loss in the bud.
When your appliances are beyond repair, look into Energy Star rated replacements. They're designed to use the least amount of water and energy possible, without compromising on effectiveness.
Only Run Dishwasher and Washer When Full
It might be easier to do a load of laundry a day rather than doing it once per week, but you'll waste a lot more water this way. Save up your piles of clothes until you have enough to fully load the washing machine. You could also invest in a washing machine that senses the volume of water needed according to the volume of clothes.
The same thing goes with the dishwasher. Don't push start until you've filled it to capacity. If you have to wash dishes, don't run the water while you're washing. Fill the sink or a small bowl a quarter of the way full and use this to wash your dishes.
Recycle Water in Your Yard
Growing a garden in your backyard is a great way to cut down on energy and water waste from food growers and manufacturers, but it will require a lot more water on your part. Gardens must be watered, and this often leads to waste.
You can reduce this waste by participating in water recycling. Using things like a rain barrel, pebble filtering system, and other tools, you can save thousands of gallons a year and still keep your landscaping and garden beautiful and healthy.
Landscape with Drought-Resistant Plants
Recycling water in your yard is a great way to reduce your usage, but you can do even more by reducing the amount of water required to keep your yard looking great. The best drought-resistant plants are those that are native to the area. In California, for example, succulents grow very well, and varieties of cactus do well in states like Arizona or Texas.
Install Water-Saving Features
The average American household uses between 80 and 100 gallons of water every single day. You obviously can't cut out things like showering or using the toilet, but you can install a few water-saving tools to make your water use more efficient.
There are low-flow showerheads, toilets, and faucet aerators. You could also use automatic shut-off nozzles, shower timers, and grey water diverters. Any of these water saving devices can easily cut your water usage in half.
Research Laws and Ordinances for Your City
Dry states like California, Arizona, New Mexico, and Nevada must create certain laws to keep the water from running out. These laws are put into practice for the benefit of everyone, but they only work if you abide by the laws.
If you live in a state where drought is common, research your state and city's laws. They might designate one day per week that you're allowed to water your lawn or how full you can fill a pool. Many people are not well versed in the laws set by their states, and it would mean a lot to your community if you did your part.
Cyprus is the Forerunner for Ecotourism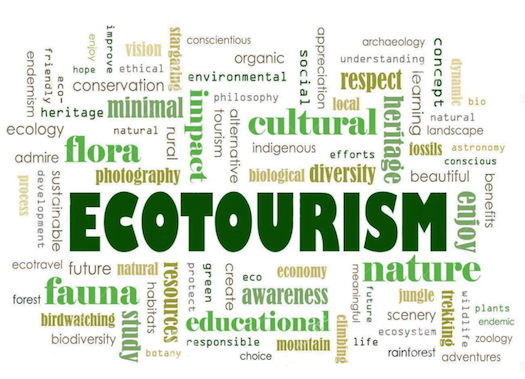 When I was looking for a second citizenship, I happened to see One Visa's offer on Cyprus Citizenship by investment program. I had heard about Cyprus being a beautiful country, but I did not know much else, so I decided to start my own research about this gem of a place.
After I did some research, I discovered that Cyprus is a popular destination for tourists. Unfortunately, heavy tourism and the associated development affected villages here and there, with some communities being slowly abandoned. To avoid this from happening any further, Cyprus went into ecotourism, and today, it is the forerunner in this arena. Let's look in further detail at ecotourism in Cyprus here.
How was it started?
It all started in 2006 with the launch of the "Cyprus Sustainable Tourism Initiative." This program has the sole scope of promoting ecotourism developments in the tourism industry. It concentrates on those areas which require conservation and environmental safety. At the same time, it helps develop social, as well as economic statuses in the rural parts of Cyprus. Through this program, the government was able to acknowledge that ecotourism will play an essential role in the future of Cyprus, with the concept gaining momentum among tourists from all over the globe.
How to go about it?
So, now you are interested in going for an ecotourism vacation in Cyprus. How will you go about it? I would immediately say that everyone should visit the quaint Cypriot villages spread throughout the island. These communities have a smaller population, and not many tourists visit. They make for a great relaxing spot. Enjoy seeing the bustle of village life go by where simple pleasures abound. Most hamlets are linked by specific minibus tours which ferry tourists to these havens. These trips will have a regular schedule, aimed at promoting ecotourism further. Such tours will be regulated to ensure that while the villages can benefit and develop, they do not get overpopulated or overcrowded with tourists. Therefore, you can be sure to enjoy the beautiful sceneries that nature has to offer here.
If you are wondering if there are any activities to do here, my answer would be: "Yes, plenty." You can go for some guided walks across various regions here. Here you will be able to explore the diversified natural beauty and wildlife of the area. Several agritourism activities and services are planned to open shortly. Once launched, you will be able to engage in picking olives, milking goats, and several other such events here.
What can be learned?
Although we are aware that natural resources need to be preserved, we do not always remember it in real life. When we go on tours such as these, we can realize the significance of protecting nature. Also, when more and more people visit these places, the concept of ecotourism will become popular among more people. Awareness about ecotourism is set to grow and spread throughout the world. Subsequently, sustainable tourism will gain popularity around the globe with Cyprus being the forerunner for ecotourism .