#COP21: Adoption of the #ParisAgreement – More Responses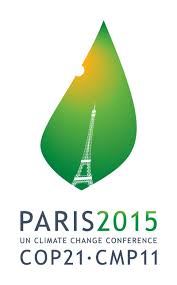 3,542,253 tweets (and growing). 40,000 participants. 11,000 police. 3,000 people hired to work at the conference. 11,000 police. 147 world leaders in attendance. 13 days. One agreement.
You can read the agreement text here. See earlier responses here.
Nicola Sturgeon, Scottish First Minister, said: "COP21 has, as we had hoped, achieved a big step forward in the international fight against climate change.
"This historic agreement sends a signal of certainty about the global economy's low carbon future, in the same way as we did for Scotland through our world-leading climate legislation in 2009. We want to avoid the worst impacts of climate change falling on the poor and vulnerable.
"Now that the talking is over, what's important is that the rhetoric is backed up by meaningful action – not least in the crucial area of energy policy where we need the UK to assist Scotland's drive to develop renewables and Carbon Capture and Storage, not stymie it as they have done this year.
"Devolved administrations, like the Scottish Government, will be strong drivers of a progressive climate agenda. We look forward to working with our international partners to secure the successful implementation of the Paris agreement."
Matthew Spencer, director of Green Alliance, said: "For once it  is right to call this deal historic. It is a global agreement to create a one way street to net zero carbon emissions, and it will have a profound influence on the evolution of the earth's economy. It will accelerate the rapid technological change we have already begun to see in our energy system and  in the development of the next generation of buildings, cars and household appliances. It challenges the widespread scepticism that politics can ever deliver a better world, because it just did.
"The agreement itself might not yet limit temperature rise to below 2 degrees, but it makes the world significantly less dangerous because it takes off the table some of the truly catastrophic scenarios where we burn all of the worlds fossil fuel reserves. Most importantly we now all move forward together, and the UK no longer needs to fear being out on its own as it decarbonises its economy. Everyone involved in the herculean effort to get this framework in place deserves our thanks."
Prof. Niklas Höhne, New Climate Institute, said: "This historic agreement sets the direction.  From tomorrow, work has to start to raise ambition. The current contributions are the 'floor of ambition' and more can and will be done."
Prof. Kornelis Blok, Ecofys, said:"Countries have taken a huge step away from dangerous climate change. But under current commitments we are still heading for a temperature increase above 2 degree C, let alone or 1.5 degrees. So, we need a further strengthening of the commitments.  This should be an important topic for the first stocktaking in 2018. Non-state actors are invited to scale up their efforts. The emissions gap could be further closed if companies and cities set targets and live up to them."
Dr Louise Jeffery, Potsdam Institute for Climate Impact Research, said: "Under the Paris Agreement, governments are asked to formulate and communicate long-term low emissions development strategies. These development strategies are an opportunity to build on experiences from the INDC process and can help to further elaborate on how the 1.5°C and 2°C temperature objectives can be achieved."
Dr Marcia Rocha, Climate Analytics and CAT Project Leader, said: "With provisions in place to ratchet up efforts in successive five-year periods, I believe the Paris Agreement provides sufficient room to improve.  Given the cycles of the IPCC to produce its crucial updates on science and condition of the climate system, and its impacts, which are roughly in sync with this Agreement, I have confidence that this process will continue to be a science-driven process and that countries will continue to find real national solutions to jointly solve a very real global problem."
Philippe Joubert, Chair of The Prince of Wales's Corporate Leaders, said: "Today in Paris, we have reached an historic milestone as COP21 has delivered the first ever universal climate agreement. Countries have demonstrated true leadership by agreeing to a target of net zero emissions and a five-year review to strengthen climate ambition. The text also improves accountability and includes a welcome reference to the 1.5°C goal.
"Business leaders and investors now have a clear direction of travel, a global framework to speed up and scale up of their solutions. The Paris agreement will accelerate the shift to a new sustainable, equitable and decarbonised world. We thank everyone who's contributed to this historic achievement, including visionary leaders from business and governments."
CLG Director Sandrine Dixson-Declève, said: "By agreeing to a long-term goal of net zero emissions, a regular cycle of commitments to increase ambition, and clear rules and accountability, countries in the negotiations have shown true leadership. They have created a new global framework to deliver action on climate change, and brought hope that global warming can be kept at manageable levels.
"The message is clear that the whole world is now irrevocably committed to climate action. Businesses and investors around the world have a clear direction of travel. The Paris agreement is just a beginning. Now is the time for bold implementation of what has been agreed to turn the already growing low-carbon economy into the new normal."
Ignacio S. Galán, Iberdrola Chairman & CEO, said: "Iberdrola welcomes the result of the Paris COP21. The agreement that has been reached is not an aim itself but an important milestone in the unstoppable process of joining wills and actions from the international community – governments, civil society and companies – in order to decarbonise the economy, thus contributing to avoid climate change negative effects.
"Efforts now must be focused on the implementation of the agreement and on an in-depth analysis of their significance and also on the instruments needed to mobilise the important resources and investments required to meet the ambitious goal of keeping global average temperature well below 2°C. Iberdrola, as it has been doing since its creation, will be strongly committed with the sustainability of our planet in all of its actions showing the decarbonisation of the economy may contribute to economic and employment growth."
Feike Sijbesma, CEO and Chairman of Royal DSM, a CLG member, said: Today, world leaders are writing history by paving the way for a low-carbon future with an agreement to stave off the climate crisis we are facing. As Royal DSM is committed to reducing emissions and enabling a low-carbon economy, we welcome this ambitious agreement that sets a long term goal and sends a clear signal that GHG emissions must be reduced as early as possible. This is good news as the longer we fail to address climate change, the higher the costs of adaptation for the next generations.
Niall Dunne, Chief Sustainability Officer, BT Group, said: "The agreement from Paris will catalyse a business community that is already embracing the multi-billion dollar opportunity of a shift toward a cleaner, more resilient world. Business, and in particular the ICT sector, will continue to collaborate, innovate and scale to deliver actionable ways to make a sustainable future a reality. The US$5.5 trillion global market for low-carbon goods and services is set to get a whole lot bigger."
Ceres president Mindy Lubber, said "Today Paris lived up to its name as the City of Lights. This historic agreement sends a spark, a signal, that the low-carbon global economy has officially arrived," said Lubber, president of Ceres and director of the Investor Network on Climate Risk (INCR), which is comprised of 115 institutional investors collectively managing $13 trillion in assets.
"Given the global reach of the agreement and the follow-up mechanisms and transparency behind it, I'm hopeful we could see trillions – not just billions – pouring into the low-carbon economy worldwide every year. But, of course, far more work is needed by governments, the private sector and other parties to turn this document into significant on-the-ground change."
Stephanie Pfeifer, CEO of IIGCC, said: "Institutional investors called on Governments before and during COP21 to provide an unequivocal signal sufficient to accelerate the low-carbon transition. By setting a long term goal for net zero emissions in the second half of this century, and by putting in place a five year review cycle sufficient to require ever more ambitious domestic action to deliver an irreversible downward trend in emissions, this agreement provides an unequivocal signal for investors to help escalate the development of low carbon infrastructure and energy systems across the globe."
Donald MacDonald, Chair of IIGCC and Trustee Director of BTPS, added: "The tightening of the global temperature goal to 1.5 C is a momentous achievement and a crucial development in order to minimise climate risk. This will help ensure that the appraisal of climate related risks and opportunities now moves from the margins to the mainstream of all investor decision-making. Change is likely to be swift as pension funds recognise their fiduciary duty to address climate risk in all parts of their portfolios and, where necessary, to reallocate investment away from high carbon-related activity likely to destroy substantial shareholder value in a remarkably short time."
Philippe Defosses, Director of ERAFP, said, "The Paris agreement marks a tipping point. Going forward the world has a shared vision that will lead inexorably to investors moving away from fossil fuels and towards a future powered by low carbon energy. Investors will encourage every country keen to build a sustainable economy to develop a long-term low-emissions development strategy, including carbon pricing schemes, so that investors know ambition levels over the short, medium- and long-term."
Peter Damgaard Jensen, CEO of Danish pension fund PKA, added; "This agreement has put down important markers that provide a floor to our ambition, not a ceiling for mitigation, adaptation or climate finance.  The task for investors is only just beginning as we turn our attention to how we accelerate the low carbon transition including through investment in emerging economies and developing nations that must now develop credible long term plans to decarbonise their economies and protect the vulnerable from the devastating impacts of climate change.
Friends of the Earth CEO Craig Bennett, said: "This climate deal falls far short of the soaring rhetoric from world leaders less than two weeks ago.
"An ambition to keep global temperature rises below 1.5 degrees is all very well, but we still don't have an adequate global plan to make this a reality. This agreement leaves millions of people across the world under threat from climate-related floods, droughts and super-storms.
"However, this is still a historic moment. This summit clearly shows that fossil fuels have had their day – and that George Osborne's outdated, backward energy policies must be reversed if he wants to be on the right side of history.
"Energy efficiency and renewable power should form the backbone of Britain's future energy policy, yet ministers have spent the past seven months undermining investment in these crucial areas at every opportunity.
"The Prime Minister must also end Britain's scandalous support for fossil fuels, including fracking. This nation is the only G7 country to be actively expanding fossil fuel subsidies.
"People power across the world has forced Governments to start taking this issue seriously – and people power will win the day."
RenewableUK's Chief Executive, Maria McCaffery, said: "We appreciate the efforts made by the Energy Secretary Amber Rudd and her team in helping to secure a deal which commits the UK on the world stage to continuing its trajectory towards a sustainable and carbon-free future. This landmark agreement puts the world firmly on course to limiting dangerous climate change and Britain has proved it is willing to play its part.
"We hope that in the months to come we can see this accord translated into the necessary policies at home to achieve these goals, with Ministers returning from the talks fired up to put their weight fully behind the development of the UK's plentiful renewable energy resources, including wind, wave and tidal power, without the Government seeking to exclude successful and cost-effective technologies such as onshore wind from our energy mix".
C2ES President Bob Perciasepe, said: "We came into Paris with unprecedented momentum for climate action, and we're leaving with a landmark agreement that's certain to help strengthen that momentum going forward.
"Countries have been trying for years to craft an effective climate agreement. What made a difference this time was a groundswell from the front lines – mayors, governors, and CEOs who showed they're taking the lead and pressed national governments to do more.
"Two forces drove Paris: the real and rising risks posed by climate change and the opportunities presented by a clean-energy transition. These forces will keep driving stronger action and investment and the Paris agreement will help ensure that all are doing their fair share.
"U.S. leadership was essential to delivering the deal. Through strong action at home, the United States showed it was prepared to do its part. Through dogged diplomacy abroad, it helped persuade China and others to do theirs, too. We must count on continued U.S. leadership in the months and years ahead to bring the Paris agreement into force, fulfill our commitments, and keep strengthening our national climate effort.
"At C2ES, we believe this agreement sets the stage for global economies to grow with innovation while the world begins the hard work of mitigating climate risk."
C2ES Executive Vice President Elliot Diringer, said: "The Paris agreement is a pragmatic deal that delivers what's needed – tools to hold countries accountable and build ambition over time. We'll only know for sure years from now, but this new global approach could prove transformative.
"By giving countries the flexibility to define their own contributions, the agreement gets all the major players on board with concrete commitments to control emissions. But it does more than stitch countries' goals together. It requires them to report regularly on their actions and their emissions, so we know if they're sticking to their promises. And it brings them back to the table every five years to keep doing more.
"This cycle of commitment – tell us what you'll do, show us you're doing it, tell us what you'll do next – will strengthen confidence that all countries are doing their fair share. And that will make it easier for each to do more.
"No one summit or agreement will solve climate change. But the Paris agreement converts the unprecedented political will of the moment into a long-term framework that can keep strengthening political will going forward. It undercuts old excuses for inaction and sets in motion a new dynamic among countries that promises growing effort by all."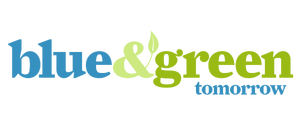 Will Self-Driving Cars Be Better for the Environment?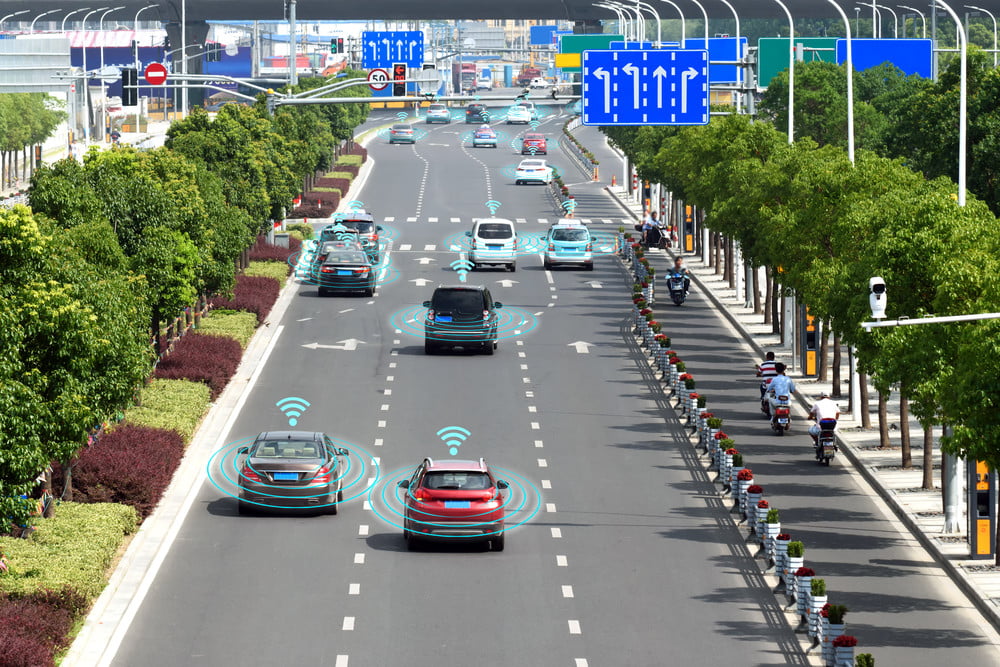 Technologists, engineers, lawmakers, and the general public have been excitedly debating about the merits of self-driving cars for the past several years, as companies like Waymo and Uber race to get the first fully autonomous vehicles on the market. Largely, the concerns have been about safety and ethics; is a self-driving car really capable of eliminating the human errors responsible for the majority of vehicular accidents? And if so, who's responsible for programming life-or-death decisions, and who's held liable in the event of an accident?
But while these questions continue being debated, protecting people on an individual level, it's worth posing a different question: how will self-driving cars impact the environment?
The Big Picture
The Department of Energy attempted to answer this question in clear terms, using scientific research and existing data sets to project the short-term and long-term environmental impact that self-driving vehicles could have. Its findings? The emergence of self-driving vehicles could essentially go either way; it could reduce energy consumption in transportation by as much as 90 percent, or increase it by more than 200 percent.
That's a margin of error so wide it might as well be a total guess, but there are too many unknown variables to form a solid conclusion. There are many ways autonomous vehicles could influence our energy consumption and environmental impact, and they could go well or poorly, depending on how they're adopted.
Driver Reduction?
One of the big selling points of autonomous vehicles is their capacity to reduce the total number of vehicles—and human drivers—on the road. If you're able to carpool to work in a self-driving vehicle, or rely on autonomous public transportation, you'll spend far less time, money, and energy on your own car. The convenience and efficiency of autonomous vehicles would therefore reduce the total miles driven, and significantly reduce carbon emissions.
There's a flip side to this argument, however. If autonomous vehicles are far more convenient and less expensive than previous means of travel, it could be an incentive for people to travel more frequently, or drive to more destinations they'd otherwise avoid. In this case, the total miles driven could actually increase with the rise of self-driving cars.
As an added consideration, the increase or decrease in drivers on the road could result in more or fewer vehicle collisions, respectively—especially in the early days of autonomous vehicle adoption, when so many human drivers are still on the road. Car accident injury cases, therefore, would become far more complicated, and the roads could be temporarily less safe.
Deadheading
Deadheading is a term used in trucking and ridesharing to refer to miles driven with an empty load. Assume for a moment that there's a fleet of self-driving vehicles available to pick people up and carry them to their destinations. It's a convenient service, but by necessity, these vehicles will spend at least some of their time driving without passengers, whether it's spent waiting to pick someone up or en route to their location. The increase in miles from deadheading could nullify the potential benefits of people driving fewer total miles, or add to the damage done by their increased mileage.
Make and Model of Car
Much will also depend on the types of cars equipped to be self-driving. For example, Waymo recently launched a wave of self-driving hybrid minivans, capable of getting far better mileage than a gas-only vehicle. If the majority of self-driving cars are electric or hybrids, the environmental impact will be much lower than if they're converted from existing vehicles. Good emissions ratings are also important here.
On the other hand, the increased demand for autonomous vehicles could put more pressure on factory production, and make older cars obsolete. In that case, the gas mileage savings could be counteracted by the increased environmental impact of factory production.
The Bottom Line
Right now, there are too many unanswered questions to make a confident determination whether self-driving vehicles will help or harm the environment. Will we start driving more, or less? How will they handle dead time? What kind of models are going to be on the road?
Engineers and the general public are in complete control of how this develops in the near future. Hopefully, we'll be able to see all the safety benefits of having autonomous vehicles on the road, but without any of the extra environmental impact to deal with.
New Zealand to Switch to Fully Renewable Energy by 2035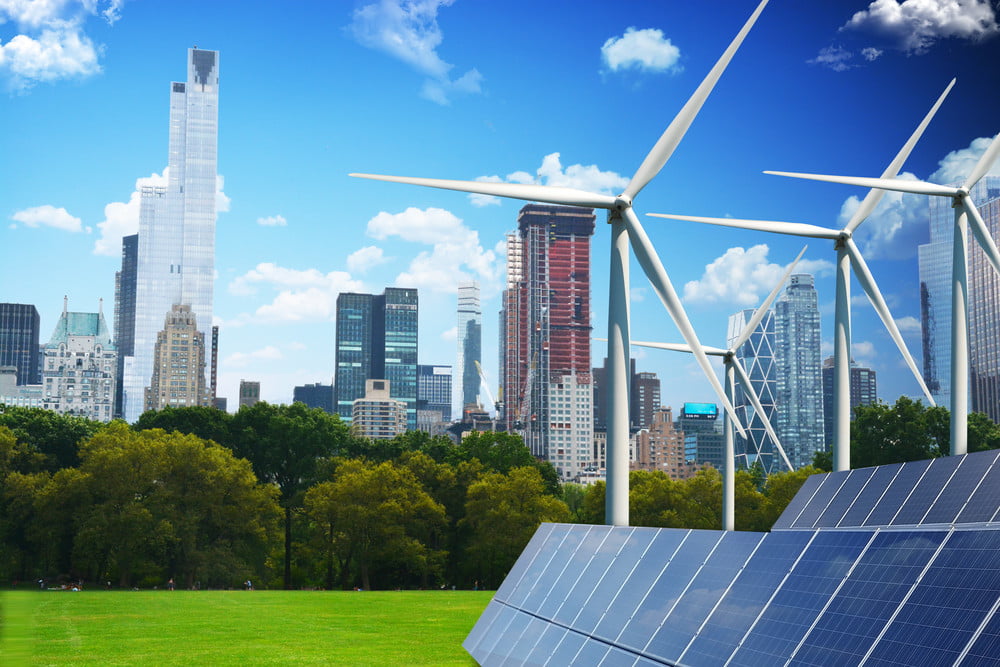 New Zealand's prime minister-elect Jacinda Ardern is already taking steps towards reducing the country's carbon footprint. She signed a coalition deal with NZ First in October, aiming to generate 100% of the country's energy from renewable sources by 2035.
New Zealand is already one of the greenest countries in the world, sourcing over 80% of its energy for its 4.7 million people from renewable resources like hydroelectric, geothermal and wind. The majority of its electricity comes from hydro-power, which generated 60% of the country's energy in 2016. Last winter, renewable generation peaked at 93%.
Now, Ardern is taking on the challenge of eliminating New Zealand's remaining use of fossil fuels. One of the biggest obstacles will be filling in the gap left by hydropower sources during dry conditions. When lake levels drop, the country relies on gas and coal to provide energy. Eliminating fossil fuels will require finding an alternative source to avoid spikes in energy costs during droughts.
Business NZ's executive director John Carnegie told Bloomberg he believes Ardern needs to balance her goals with affordability, stating, "It's completely appropriate to have a focus on reducing carbon emissions, but there needs to be an open and transparent public conversation about the policies and how they are delivered."
The coalition deal outlined a few steps towards achieving this, including investing more in solar, which currently only provides 0.1% of the country's energy. Ardern's plans also include switching the electricity grid to renewable energy, investing more funds into rail transport, and switching all government vehicles to green fuel within a decade.
Zero net emissions by 2050
Beyond powering the country's electricity grid with 100% green energy, Ardern also wants to reach zero net emissions by 2050. This ambitious goal is very much in line with her focus on climate change throughout the course of her campaign. Environmental issues were one of her top priorities from the start, which increased her appeal with young voters and helped her become one of the youngest world leaders at only 37.
Reaching zero net emissions would require overcoming challenging issues like eliminating fossil fuels in vehicles. Ardern hasn't outlined a plan for reaching this goal, but has suggested creating an independent commission to aid in the transition to a lower carbon economy.
She also set a goal of doubling the number of trees the country plants per year to 100 million, a goal she says is "absolutely achievable" using land that is marginal for farming animals.
Greenpeace New Zealand climate and energy campaigner Amanda Larsson believes that phasing out fossil fuels should be a priority for the new prime minister. She says that in order to reach zero net emissions, Ardern "must prioritize closing down coal, putting a moratorium on new fossil fuel plants, building more wind infrastructure, and opening the playing field for household and community solar."
A worldwide shift to renewable energy
Addressing climate change is becoming more of a priority around the world and many governments are assessing how they can reduce their reliance on fossil fuels and switch to environmentally-friendly energy sources. Sustainable energy is becoming an increasingly profitable industry, giving companies more of an incentive to invest.
Ardern isn't alone in her climate concerns, as other prominent world leaders like Justin Trudeau and Emmanuel Macron have made renewable energy a focus of their campaigns. She isn't the first to set ambitious goals, either. Sweden and Norway share New Zealand's goal of net zero emissions by 2045 and 2030, respectively.
Scotland already sources more than half of its electricity from renewable sources and aims to fully transition by 2020, while France announced plans in September to stop fossil fuel production by 2040. This would make it the first country to do so, and the first to end the sale of gasoline and diesel vehicles.
Many parts of the world still rely heavily on coal, but if these countries are successful in phasing out fossil fuels and transitioning to renewable resources, it could serve as a turning point. As other world leaders see that switching to sustainable energy is possible – and profitable – it could be the start of a worldwide shift towards environmentally-friendly energy.
Sources: https://www.bloomberg.com/news/articles/2017-11-06/green-dream-risks-energy-security-as-kiwis-aim-for-zero-carbon
https://www.reuters.com/article/us-france-hydrocarbons/france-plans-to-end-oil-and-gas-production-by-2040-idUSKCN1BH1AQ