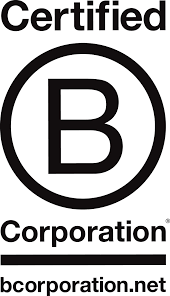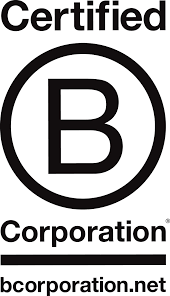 EQi – the Environmental Quality Intelligence Group – one of the UK's First Certified B Corporations
EQi has announced successful certification as a founding UK B Corporation. This prestigious designation is awarded to companies that utilise the power of business to solve social and environmental problems, and that can meet the highest standards of social and environmental performance, transparency and accountability.
EQi's CEO and Founder Steve Burt said: "We are proud to be recognised as a B Corp, thus not only highlighting our own ambitions but joining with a growing association of other highly admired and progressive companies. We are focused on helping companies to update their business models to reflect the 21st Century needs."
"At EQi we believe in the power of business to find ways to tackle global sustainability the business proposition; change will come on its own. In that respect we feel highly aligned with the principles of B Corporation.
"Having been certified by a neutral third party, we not only want to emphasize our own aspirations but equally support our B Corp associates."
"In that respect we are delighted to be part of the UK's launch group," says Dr. Martin Z Wilderer, COO and President for Europe and Asia.
B Corporations are a new kind of company advancing both a positive vision and the means to do business smarter. B Lab, the nonprofit that certifies and supports B Corporations, conducted a rigorous evaluation of EQi and determined the company met comprehensive performance standards to qualify for certification. Unlike traditional corporations, EQi and other Certified B Corporations will be legally required to consider the impact of their decisions on employees, suppliers, community, consumers, and the environment.
B Corp certified companies, for example, include the Patagonia clothing company and Ben & Jerry's ice cream. In the US, South America, Canada and Australia 1,257 companies across 121 industries are B Corp certificated.
EQi is a data and technology company that connects business to sustainability by providing resource efficiency management solutions. EQi helps clients understand the financial impact of their environmental, social, and health and safety performance, and identify opportunities to drive near-term profitability with long-term resilience.
EQi has developed a Global Resource Planning Platform that functions as a Sustainability Information Hub. Through structured data capture, bridging of IT silos, application of big data analytics, and provision of information through a single shared record to all actors, the platform empowers management and company employees to do the right thing.
While EQi's focus is offering proactive planning and controlling solutions, as a side effect various reporting requirements are satisfied. These include, but are not limited to integrated reports such as GRI, SASB, etc.
For more information visit www.eqi-group.com.