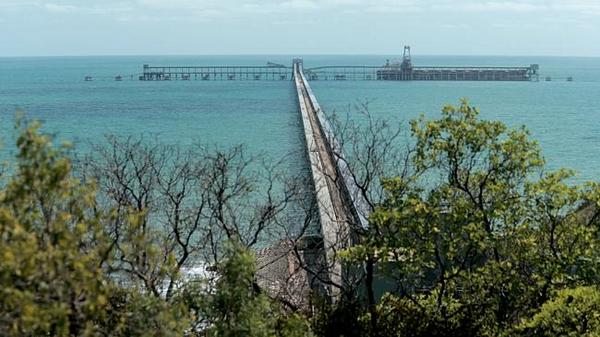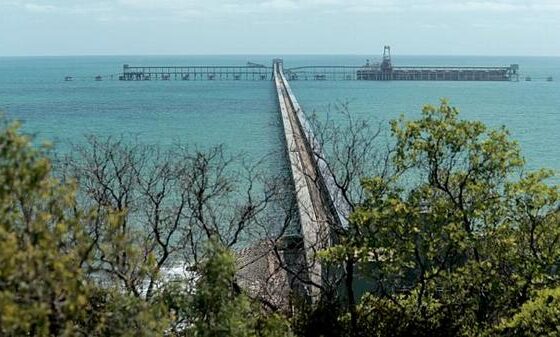 Rally organised in retaliation against 'green attack' on Abbot Point over Great Barrier Reef concerns
Local business owners and politicians have banded together to defend developments on Abbot Point docks, Australia, a move that would "save north Queensland," but puts the Great Barrier Reef at immense environmental risk.
Blue & Green Tomorrow is currently running a crowdfunder to ensure its survival. Please pledge.
The rally, which is being held next week in Bowen has won the support of coalition MP George Christensen, as well as the port's developer against the growing "extreme green attacks".
The Abbot Point terminal in Queensland exports the majority of Australia's coal riches, and will involve 5 million tonnes of seabed sediment being dug up to allow ships to access the port. Until recently, developers did have plans to spill the dredged seabed into the waters around the reef.
Scientists have subsequently proven that the dumping of the waste would cause mass disease for the underwater corals.
The port's development was approved by the Australian Government, but has been heavily protested by environmental groups who fear the expansion would put the Great Barrier Reef under enormous environmental pressure.
"If we don't have this expansion, I really don't see most of north Queensland surviving," said John Smith, the organiser of the rally, who intends to get 700 people to attend.
As well as Christensen, federal coalition MP for Dawson, who has been encouraging people to attend the rally, North Queensland Bulk Ports – who are responsible for the dock's development – have confirmed it will be sending a representative, alongside Andrew Willcox, deputy mayor of the Whitsunday regional council.
Talking to Guardian Australia, Smith said, "These green groups have got an underlying issue in that they want to stop the export of coal. There will always be something they will say to stop it.
"We are in full agreement with the land-based dumping as long as they get on with it. We can't hold on for another 12 months or two years, we already have businesses in Mackay and Townsville closing down one after the other."
Photo source: the Australian via twitter 

Further Reading:
Australian MP says he 'got it wrong' on dumping coal waste on Great Barrier Reef
Mining company escapes Great Barrier Reef compensation payments and strict operating conditions
Australian environment minister admits climate change threat to Great Barrier Reef
Climate change is the biggest threat to Great Barrier Reef
Australia approves $16m Carmichael coal mine despite environmental concerns