Exclusive interview: Lucy Pedler, Director The Green Register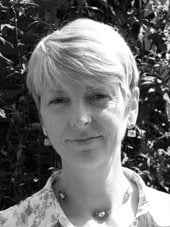 Lucy Pedler is an architect with 31 years of experience with particular expertise in sustainable building practices. Lucy worked at the UK's first Ecological Building Centre, for five years. In 1999, Lucy started her own sustainable architecture practice, archipeleco, designing buildings that have a low impact on the environment. Lucy created The Green Register in 2000 as part of her lifelong commitment to the promotion of sustainable building.
In 140 characters or less – what is The Green Register?
The Green Register is a not-for-profit organisation offering expert & unbiased training on sustainable building practices to the UK construction industry.
What was the driver for creating The Green Register – what gap did it fill?
The Green Register (TGR) was founded back in 2000 by director, Lucy Pedler, who identified solutions to three main barriers preventing uptake of sustainable building:
– To provide low cost, high quality, unbiased training for all disciplines of the construction industry
– To encourage the sharing, exploration and discussion of innovative and sustainable building solutions amongst building professionals
– To create a free-to-access, web based listing of construction professionals who have demonstrated a commitment to sustainable building practices for potential clients to access
Who is it primarily for?
The training TGR provides is for all disciplines of the UK construction industry such as architects, engineers, surveyors and builders amongst others. The training varies from introductory level sessions through to one-day seminars with a high technical content and so can satisfy a wide range of requirements from delegates. TGR events are often attended by multiple professions and we encourage cross disciplinary debate during the training sessions to foster a holistic understanding of the building process and how it can be improved.
TGR also provides a service to building owners who are seeking professionals with a commitment to building sustainably (see [2] above). We ensure the quality of our membership by requiring each member to attend a minimum of two days TGR training in order to become eligible to join TGR.
What difference does The Green Register want it to make?
The main aim of TGR is to raise awareness of sustainable building issues and provide unbiased training of these issues, focusing on solutions. TGR has trained thousands of professionals over the last fifteen years with a programme of events already being offered for 2016. These events help professionals to understand the issues and to give them confidence to make a difference in their work.
What are the barriers to making that difference?
There are some actual barriers – lack of robust legislation for example – and some perceived barriers, such as assuming that 'green' measures always cost more than conventional ones. Some of the perceived barriers can be overcome by education, which is what TGR works to achieve. TGR is not sponsored by any organisation and so trainers are free to present unbiased course content that is of direct use to the delegates in their work. Our independence is something that our delegates repeatedly state is of great value to them.
Who's helping you overcome those barriers?
TGR is entirely independent but sometimes works with like-minded organisations to overcome some of these barriers. We have partnered with The Good Homes Alliance, the Royal Institute of British Architects, the Alliance of Sustainable Building Products, Innovate UK and others to hold jointly badged events where our combined efforts result in more effective awareness raising.
TGR is also starting to collaborate with a few selected companies whose principles align with our own such as Ecological Building Systems.
Is construction industry action today commensurate with the sustainability challenges we face?
When TGR was created in 2000, the concept of sustainable building was considered by most as an alternative method of construction. Today, some measures are becoming more mainstream such as solar thermal panels and photovoltaics.
However, the current UK government's policies are moving quickly back into the 20th century and are a significant barrier to the adoption of sustainable building practices across the UK. The removal of The Code for Sustainable Homes & the Zero Carbon Homes target and the reduction of FIT's for renewable energy generation are just a few of the polices that make the UK look like a backward nation compared to many other countries.
How can people – individuals and organisations – find our more about The Green Register?
TGR's website – www.greenregister.org.uk – has information on all the courses we run around the UK throughout the year. The website list all construction professionals who are TGR members.
For specific enquires, the office is open Monday-Thursday on 0117 377 3490 or email mail[at]greenregister.org.uk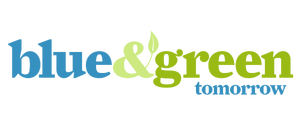 A Good Look At How Homes Will Become More Energy Efficient Soon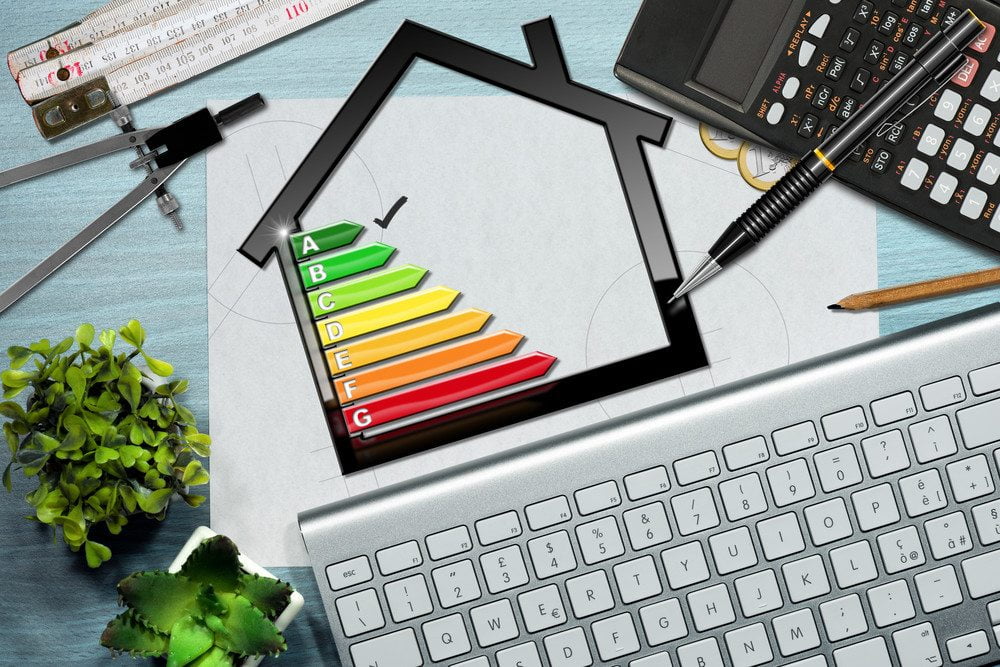 Everyone always talks about ways they can save energy at home, but the tactics are old school. They're only tweaking the way they do things at the moment. Sealing holes in your home isn't exactly the next scientific breakthrough we've been waiting for.
There is some good news because technology is progressing quickly. Some tactics might not be brand new, but they're becoming more popular. Here are a few things you should expect to see in homes all around the country within a few years.
1. The Rise Of Smart Windows
When you look at a window right now it's just a pane of glass. In the future they'll be controlled by microprocessors and sensors. They'll change depending on the specific weather conditions directly outside.
If the sun disappears the shade will automatically adjust to let in more light. The exact opposite will happen when it's sunny. These energy efficient windows will save everyone a huge amount of money.
2. A Better Way To Cool Roofs
If you wanted to cool a roof down today you would coat it with a material full of specialized pigments. This would allow roofs to deflect the sun and they'd absorb less heat in the process too.
Soon we'll see the same thing being done, but it will be four times more effective. Roofs will never get too hot again. Anyone with a large roof is going to see a sharp decrease in their energy bills.
3. Low-E Windows Taking Over
It's a mystery why these aren't already extremely popular, but things are starting to change. Read low-E window replacement reviews and you'll see everyone loves them because they're extremely effective.
They'll keep heat outside in summer or inside in winter. People don't even have to buy new windows to enjoy the technology. All they'll need is a low-E film to place over their current ones.
4. Magnets Will Cool Fridges
Refrigerators haven't changed much in a very long time. They're still using a vapor compression process that wastes energy while harming the environment. It won't be long until they'll be cooled using magnets instead.
The magnetocaloric effect is going to revolutionize cold food storage. The fluid these fridges are going to use will be water-based, which means the environment can rest easy and energy bills will drop.
5. Improving Our Current LEDs
Everyone who spent a lot of money on energy must have been very happy when LEDs became mainstream. Incandescent light bulbs belong in museums today because the new tech cut costs by up to 85 percent.
That doesn't mean someone isn't always trying to improve on an already great invention. The amount of lumens LEDs produce per watt isn't great, but we've already found a way to increase it by 25 percent.
Maybe Homes Will Look Different Too
Do you think we'll come up with new styles of homes that will take off? Surely it's not out of the question. Everything inside homes seems to be changing for the better with each passing year. It's going to continue doing so thanks to amazing inventors.
ShutterStock – Stock photo ID: 613912244
IEMA Urge Government's Industrial Strategy Skills Overhaul To Adopt A "Long View Approach"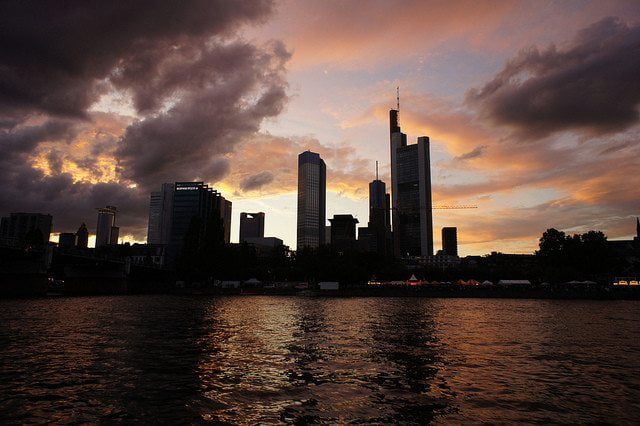 IEMA, in response to the launch of the Government's Industrial Strategy Green Paper, have welcomed the focus on technical skills and education to boost "competence and capability" of tomorrow's workforce.
Policy experts at the world's leading professional association of Environment and Sustainability professionals has today welcomed Prime Minister Teresa May's confirmation that an overhaul of technical education and skills will form a central part of the Plan for Britain – but warns the strategy must be one for the long term.
Martin Baxter, Chief Policy Advisor at IEMA said this morning that the approach and predicted investment in building a stronger technical skills portfolio to boost the UK's productivity and economic resilience is positive, and presents an opportunity to drive the UK's skills profile and commitment to sustainability outside of the EU.
Commenting on the launch of the Government's Industrial Strategy Green Paper, Baxter said today:
"Government must use the Industrial Strategy as an opportunity to accelerate the UK's transition to a low-carbon, resource efficient economy – one that is flexible and agile and which gives a progressive outlook for the UK's future outside the EU.
We welcome the focus on skills and education, as it is vital that tomorrow's workforce has the competence and capability to innovate and compete globally in high-value manufacturing and leading technology.
There is a real opportunity with the Industrial Strategy, and forthcoming 25 year Environment Plan and Carbon Emissions Reduction Plan, to set long-term economic and environmental outcomes which set the conditions to unlock investment, enhance natural capital and provide employment and export opportunities for UK business.
We will ensure that the Environment and Sustainability profession makes a positive contribution in responding to the Green Paper."