Indigenous Peoples from Amazon to Pacific Islands Hold Dialogues with Governments to Limit Climate Change, Ensure Rights in New Global Climate Agreement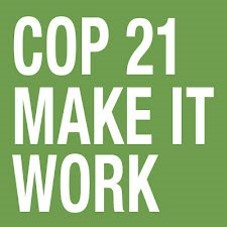 Aspirations for a new global climate agreement in Paris next month hinge on commitments made by national governments to reduce greenhouse gas emissions known as Intended Nationally Determined Contributions (INDCs). However, Indigenous Peoples—who own, occupy or manage up to 65 percent of the Earth's land surface—have been largely excluded from these national plans, according to new research.
But now the UN Development Programme, in partnership with the International Indigenous Peoples Forum on Climate Change (IIPFCC), is executing dialogues bringing indigenous leaders and high-level government officials together, often for the first time, to ensure that Indigenous Peoples' priorities and perspectives are embedded in their countries' negotiating positions for COP 21.
This pioneering initiative, underway in 21 countries around the world*, aims to ensure that the global climate agreement reached in Paris recognizes Indigenous land and natural resource rights, and the crucial role of Indigenous Peoples in climate change mitigation.
Research shows that secure rights to indigenous and community-held land protects against deforestation. Deforestation and other land uses represent 11 percent of global carbon dioxide emissions. A growing body of research points in the same direction.
"A persistent blind spot in the climate agenda has been the role of Indigenous Peoples in preventing deforestation and land degradation through their stewardship of vast areas of forest, grasslands and coastlines," said Hindou Oumarou Ibrahim, a co-chair of the Global Steering Committee of the IIPFCC, and member of the Mbororo people in Chad. "In protecting these lands, Indigenous Peoples safeguard their own survival and deliver an enormous, unrecognized existing solution to climate change."
Indigenous Peoples Largely Missing from National Climate Plans
A review by the Rights and Resources Initiative (RRI) of 47 INDCs found that only five specifically include indigenous and community land and forest management as part of their mitigation strategies; 16 mention it in passing; and 26 make no mention of it at all. And among the five, which include indigenous and community contributions in greater detail, only one, Cambodia's INDC, calls for expanding the area of recognized rights as a strategy to better mitigate or adapt to climate change.
Furthermore, a UNFCC review of the 119 INDCs submitted as of 1 October, 2015, makes no mention of Indigenous Peoples. It finds that while many national plans mention emissions and mitigation actions in relationship to the Land Use, Land-use Change and Forestry (LULUCF) sector, only a few include specific targets or fully describe their approach to the sector. It finds that even with full implementation of all 119 INDCs, global temperatures would rise by approximately three degrees Celsius by 2030.
A World Resources Institute and Rights and Resources Initiative report estimates that forests owned and controlled by Indigenous Peoples and local communities contain approximately 37.7 billion tons of carbon—29 times more than the annual emissions of the world's passenger vehicles. But the report also finds that more than 70 percent of all lands utilized or occupied by Indigenous Peoples lack legal protection, and are highly vulnerable to being seized by private companies, individuals and governments themselves, in a nonstop drive toward carbon-intensive investments in agriculture, logging, mining, oil and gas, dams and roads, and tourism.
"The same development that fuels climate change continues to rob Indigenous Peoples of their human rights," said Victoria Tauli-Corpuz, UN special rapporteur on the rights of Indigenous Peoples, stressing the need to protect those rights and the traditional knowledge that has kept ecosystems healthy.
Dialogues between Indigenous Peoples and Government from Peru to Tanzania
UNDP, in partnership with the GEF Small Grants Programme, is supporting high-level dialogues between Indigenous Peoples and national governments to address issues that get to the heart of survival for Indigenous Peoples and provide an often rare opportunity for indigenous voices to be heard by decision makers in their countries.
Because Indigenous Peoples rely on land and natural resources in all aspects of life and survival, they are especially vulnerable to climate change. Arctic villagers have had to relocate due to melting permafrost; African pastoralists find their traditional migration routes and livestock imperiled by drought; forest peoples in Latin America face unprecedented wildfires. And in similar ways, Indigenous Peoples around the world are impacted by global climate change.
"Our forests clean the atmosphere, and we are their guardians," said Peter Persaud, president of the Amerindian Action Movement of Guyana (TAAMOG), welcoming the opportunity of being consulted regarding Guyana's national commitments to mitigate climate change."
The dialogues have resulted in direct indigenous participation in national government delegations to the COP21 negotiations in Paris, as well as commitments from governments to take indigenous priorities to Paris and to report back to their countries' Indigenous Peoples on the outcomes.
"The dialogue between Pacific Island governments and Indigenous Peoples has strengthened our partnership and resolve," said Teanau Tuiono of the Pacific caucus. "We in the Pacific did not create climate change, but rising sea levels are putting islands and coastal communities under serious threat. Nonetheless, we are fighting. Not drowning." Indeed, indigenous leaders united around the Suva Declaration on Climate Change at a Pacific regional meeting of IIPFCC in September.
Global Demands
Consultations among indigenous organizations have also taken place around the world.
Just last month, in Bonn, the IIPFCC issued key demands to be addressed in the final climate change agreement. The demands state that it is "imperative that Parties recognize and respect the rights of Indigenous Peoples to their lands, territories and resources, traditional livelihoods, sustainable resource management systems, cosmo-visions, and their Free, Prior and Informed Consent (FPIC), including the right to say 'No.'"
It calls for the INDCs and the Paris Agreement to ensure the participation of Indigenous Peoples. Furthermore, it notes UNFCC findings that a global temperature increase of two degrees Celsius would fail to protect the food sources, local economies, resilience and survival of Indigenous Peoples. The IIPFCC therefore advocates to keep the climate from warming above 1.5 degrees Celsius.
– In Costa Rica, the dialogue paved the way for leaders of eight indigenous groups to meet with the president of the republic to determine indigenous representation at COP 21.
– In Panama, representatives of 12 Indigenous Peoples met with the ministry of the environment, and stressed the need for secure, legal rights to their lands. King Santana, a leader of the Naso people, spoke of the Bonyic hydroelectric dam on the Teribe River, which began operation earlier this year: "1,200 hectares were taken from us and used as hydroelectric concessions…We cannot take care of a land that can be taken from us at any time," he said.
– In Tanzania, representatives of six Indigenous Peoples urged government representatives to allocate financial resources to counteract the adverse impacts of climate change and to adhere to the principle of FPIC, rather than handing indigenous lands to outside interests.
"Indigenous Peoples are bearing the brunt of climate change. It has greatly reduced water for people and livestock, caused the spread of invasive species that kill our pastures and the emergence of plant diseases that attack natural fruits, causing food insecurity," said Edward Porokwa, a Maasai and advocate of the High Court of Tanzania. "Through the national dialogue, the Indigenous Peoples of Tanzania, have directly advocated for the changes we need, and the government has committed to addressing indigenous priorities regarding climate change and to continuing this dialogue."
Several national dialogues are scheduled in the weeks ahead. The one taking place in Brazil, where implementation of the National Policy of Territorial and Environmental Management of Brazilian Indigenous Lands (PNGATI) is on the agenda, will be carefully watched, due to the fact that it will take place at a critical juncture for Brazil's Indigenous Peoples.
Additional information can be found in: Rights and Resources Initiative. Who owns the world's land? A global baseline of formally recognized indigenous and community land rights. September 29, 2015.
*Indigenous Peoples live in every world region and constitute a least 370 million individuals representing more than 5,000 distinct peoples. IP-government dialogues are being held in Brazil, Colombia, Guatemala, Costa Rica, the Dominican Republic, the Democratic Republic of Congo, Ethiopia, Fiji, Guatemala, Guyana, Indonesia, Liberia, Mexico, Niger, Panama, the Philippines, Peru, Russia, Tanzania, Thailand and Viet Nam.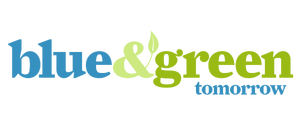 These 5 Green Office Mistakes Are Costing You Money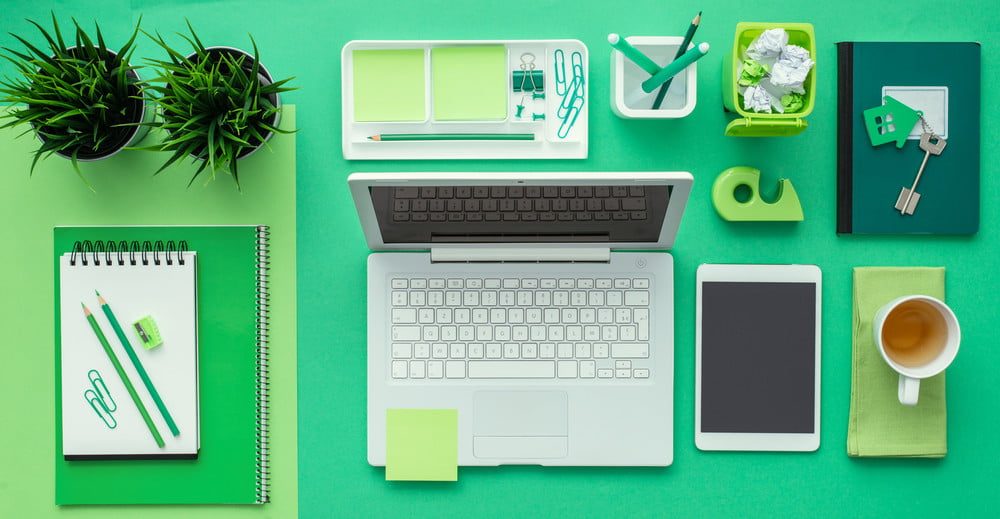 The sudden interest in green business is very encouraging. According to recent reports, 42% of all companies have rated sustainability as an important element of their business. Unfortunately, the focus on sustainability will only last if companies can find ways to use it to boost their ROI.
Many businesses get so caught up in being socially conscious that they hope the financial aspect of it takes care of itself. The good news is that there are plenty of ways to go green and boost your net income at the same time.
Here are some important mistakes that you will want to avoid.
Only implementing sustainability on micro-scale
The biggest reason that brands are going green is to improve their optics with their customers. Too many businesses are making very minor changes, such as processing paperwork online and calling themselves green.
Customers have become wary of these types of companies. If you want to earn their business, you are going to need to go all the way. Bring in a green business consultant and make every feasible change to demonstrate that you are a green organization from top to bottom.
Not prioritizing investments by long-term ROI
It isn't realistic to build an entirely green organization overnight. You will need to allocate your capital wisely.
Before investing in any green assets or services, you should always conduct a long-term cost benefit analysis. The initial investment for some green services may be over $20,000. If they don't shave your cost by at least $3,000 a year, they probably aren't worth the investment.
Determine which green investments will have the best pay off over the next 10 years. Make these investments before anything else. Then compare your options within each of those categories.
Implementing green changes without a plan
Effective, long-term planning is the key to business success. This principle needs to be applied to green organizations as well.
Before implementing a green strategy, you must answer the following questions:
How will I communicate my green business philosophy to my customers?
How will running a green business affect my revenue stream?
How will adopting green business strategies change my monthly expenses? Will they increase or decrease them?
How will my company finance green upgrades and other investments?
The biggest mistake that too many green businesses make is being overly optimistic with these forecasts. Take the time to collect objective data and make your decisions accordingly. This will help you run a much more profitable green business.
Not considering the benefits of green printing
Too many companies believe that going paperless is the only way to run a green organization. Unfortunately, going 100% paperless it's not feasible for most companies.
Rather than aim for an unrealistic goal, consider the option of using a more environmentally friendly printer. It won't be perfect, but it will be better than the alternative.
According to experts from Doranix, environmental printers have several benefits:
They can process paper that has been completely recycled.
They consume less energy than traditional printers.
They use ink that is more environmentally friendly.
You want to take a look at different green printers and compare them. You'll find that some will meet your needs as a green business.
Poorly communicating your green business strategy to customers
Brand positioning doesn't happen on its own. If you want to run a successful green business, you must communicate your message to customers as clearly as possible. You must also avoid the appearance that you are patronizing them.
The best approach is to be clear when you were first making the change. I'll make an announcement about your company's commitment to sustainability.
You also want to reinforce this message overtime by using green labels on all of your products. You don't have to be blatant with your messaging at this stage. Simply provide a small, daily reminder on your products and invoices.
Finally, it is a good idea to participate in green business seminars and other events. If your community has a local Green Chamber of Commerce, you should consider joining as well.
2017 Was the Most Expensive Year Ever for U.S. Natural Disaster Damage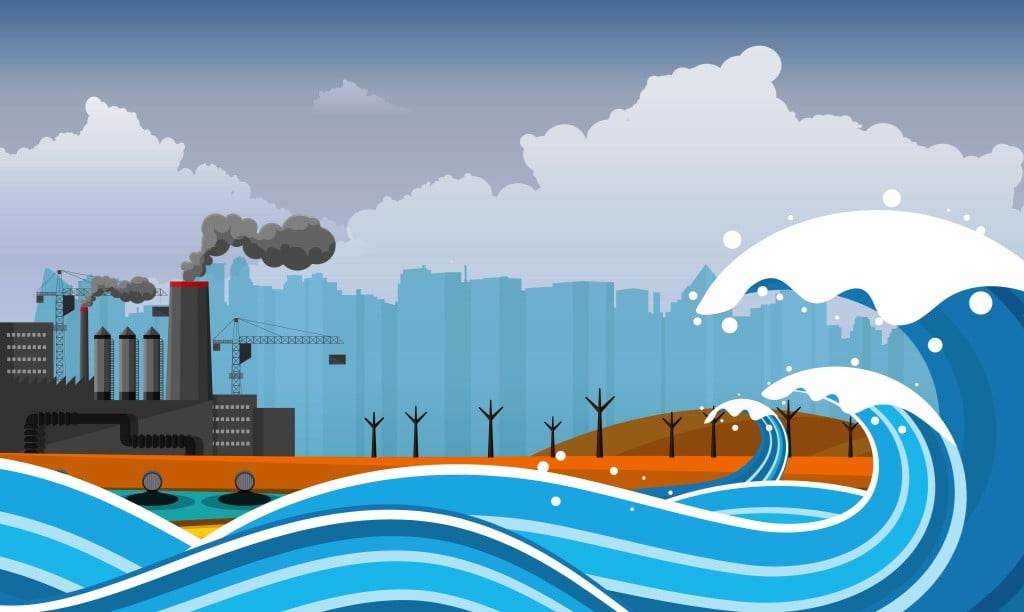 Devastating natural disasters dominated last year's headlines and made many wonder how the affected areas could ever recover. According to data from the U.S. National Oceanic and Atmospheric Administration (NOAA), the storms and other weather events that caused the destruction were extremely costly.
Specifically, the natural disasters recorded last year caused so much damage that the associated losses made 2017 the most expensive year on record in the 38-year history of keeping such data. The following are several reasons that 2017 made headlines for this notorious distinction.
Over a Dozen Events With Losses Totalling More Than $1 Billion Each
The NOAA reports that in total, the recorded losses equaled $306 billion, which is $90 billion more than the amount associated with 2005, the previous record holder. One of the primary reasons the dollar amount climbed so high last year is that 16 individual events cost more than $1 billion each.
Global Warming Contributed to Hurricane Harvey
Hurricane Harvey, one of two Category-4 hurricanes that made landfall in 2017, was a particularly expensive natural disaster. Nearly 800,000 people needed assistance after the storm. Hurricane Harvey alone cost $125 billion, with some estimates even higher than that. So far, the only hurricane more expensive than Harvey was Katrina.
Before Hurricane Harvey hit, scientists speculated climate change could make it worse. They discussed how rising ocean temperatures make hurricanes more intense, and warmer atmospheres have higher amounts of water vapor, causing larger rainfall totals.
Since then, a new study published in "Environmental Research Letters" confirmed climate change was indeed a factor that gave Hurricane Harvey more power. It found environmental conditions associated with global warming made the storm more severe and increase the likelihood of similar events.
That same study also compared today's storms with ones from 1900. It found that compared to those earlier weather phenomena, Hurricane Harvey's rainfall was 15 percent more intense and three times as likely to happen now versus in 1900.
Warming oceans are one of the contributing factors. Specifically, the ocean's surface temperature associated with the region where Hurricane Harvey quickly transformed from a tropical storm into a Category 4 hurricane has become about 1 degree Fahrenheit warmer over the past few decades.
Michael Mann, a climatologist from Penn State University, believes that due to a relationship known as the Clausius-Clapeyron equation, there was about 3-5 percent more moisture in the air, which caused more rain. To complicate matters even more, global warming made sea levels rise by more than 6 inches in the Houston area over the past few decades. Mann also believes global warming caused the stationery summer weather patterns that made Hurricane Harvey stop moving and saturate the area with rain. Mann clarifies although global warming didn't cause Hurricane Harvey as a whole, it exacerbated several factors of the storm.
Also, statistics collected by the Environmental Protection Agency (EPA) from 1901-2015 found the precipitation levels in the contiguous 48 states had gone up by 0.17 inches per decade. The EPA notes the increase is expected because rainfall totals tend to go up as the Earth's surface temperatures rise and additional evaporation occurs.
The EPA's measurements about surface temperature indicate for the same timespan mentioned above for precipitation, the temperatures have gotten 0.14 Fahrenheit hotter per decade. Also, although the global surface temperature went up by 0.15 Fahrenheit during the same period, the temperature rise has been faster in the United States compared to the rest of the world since the 1970s.
Severe Storms Cause a Loss of Productivity
Many people don't immediately think of one important factor when discussing the aftermath of natural disasters: the adverse impact on productivity. Businesses and members of the workforce in Houston, Miami and other cities hit by Hurricanes Harvey and Irma suffered losses that may total between $150-200 billion when both damage and sacrificed productivity are accounted for, according to estimates from Moody's Analytics.
Some workers who decide to leave their homes before storms arrive delay returning after the immediate danger has passed. As a result of their absences, a labor-force shortage may occur. News sources posted stories highlighting that the Houston area might not have enough construction workers to handle necessary rebuilding efforts after Hurricane Harvey.
It's not hard to imagine the impact heavy storms could have on business operations. However, companies that offer goods to help people prepare for hurricanes and similar disasters often find the market wants what they provide. While watching the paths of current storms, people tend to recall storms that took place years ago and see them as reminders to get prepared for what could happen.
Longer and More Disastrous Wildfires Require More Resources to Fight
The wildfires that ripped through millions of acres in the western region of the United States this year also made substantial contributions to the 2017 disaster-related expenses. The U.S. Forest Service, which is within the U.S. Department of Agriculture, reported 2017 as its costliest year ever and saw total expenditures exceeding $2 billion.
The agency anticipates the costs will grow, especially when they take past data into account. In 1995, the U.S. Forest Service spent 16 percent of its annual budget for wildfire-fighting costs, but in 2015, the amount ballooned to 52 percent. The sheer number of wildfires last year didn't help matters either. Between January 1 and November 24 last year, 54,858 fires broke out.
2017: Among the Three Hottest Years Recorded
People cause the majority of wildfires, but climate change acts as another notable contributor. In addition to affecting hurricane intensity, rising temperatures help fires spread and make them harder to extinguish.
Data collected by the National Interagency Fire Center and published by the EPA highlighted a correlation between the largest wildfires and the warmest years on record. The extent of damage caused by wildfires has gotten worse since the 1980s, but became particularly severe starting in 2000 during a period characterized by some of the warmest years the U.S. ever recorded.
Things haven't changed for the better, either. In mid-December of 2017, the World Meteorological Organization released a statement announcing the year would likely end as one of the three warmest years ever recorded. A notable finding since the group looks at global land and ocean temperature, not just statistics associated with the United States.
Not all the most financially impactful weather events in 2017 were hurricanes and wildfires. Some of the other issues that cost over $1 billion included a hailstorm in Colorado, tornados in several regions of the U.S. and substantial flooding throughout Missouri and Arkansas.
Although numerous factors gave these natural disasters momentum, scientists know climate change was a defining force — a reality that should worry just about everyone.