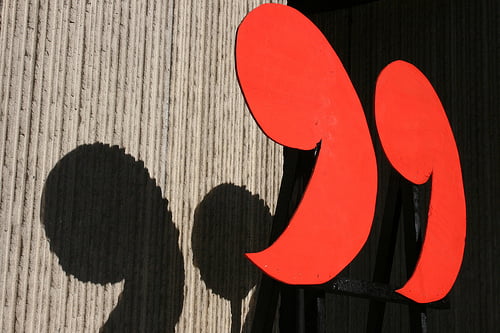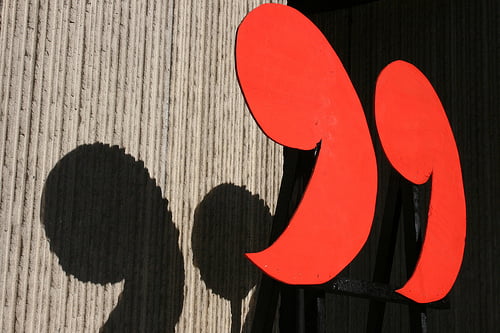 'Compelling' sustainable investment; Rio+20; renewable-powered eBay – Quote Bank: June 16-22
A good quote makes all the difference. Here's the pick of the past week.
"The evidence is compelling. Sustainable investing can be a clear win for investors and for companies" – Mark Fulton, global head of climate change investment research at Deutsche Bank. Investing sustainably is a 'clear win' says study.
"I'm just saying it's a shame that it's all over the papers and all over the telly when we're facing an ecological and economic crisis that will destroy our planet if we don't tune in" – Russell Brand. Wanted: a messiah for the sustainable investment movement.
"We cannot declare a 'golden age of gas' without taking serious action to curb fugitive methane emissions" – Mindy Lubber, director of the Investor Network on Climate Risk. Investors urge governments to act upon dangerous methane levels.
"We can now look with confidence to a future for solar, which will see it go from a small cottage industry, anticipated under the previous scheme, to playing a significant part in Britain's clean energy economy" – Greg Barker, minister for energy and climate change. The feed-in tariff scheme unravelled.
"We want to see businesses communicating their work beyond just their consumer base, functioning as a network and thinking about local communities" – Natalie Campbell, co-founder of A Very Good Company. Businesses, listen up: 'The best way to be good is to keep it simple'.
"At a time when the global economy remains fragile, it is neither sustainable nor justifiable to see directors' pay rising at 10% a year, while the performance of listed companies lags behind and many employees are having their pay cut or frozen" – Vince Cable, secretary of state for business, innovation and skills. Cable sets out rules for binding votes on executive pay.
"A century ago, writing off the auto industry based on the failures of weaker firms would have been foolish. Today, the renewable energy sector is experiencing similar growing pains as the sector consolidates" – Michael Liebreich, chief executive of Bloomberg New Energy Finance. In search of the ecological truth.
"Our world is in a seriously sick condition, but the current Rio deal only offers a sticking plaster, when life-saving surgery is urgently required" – Craig Bennett, policy and campaigns director at Friends of the Earth. World leaders all set for high-profile Rio talks.
"We believe the future of commerce can be greener. Technology-led innovation is changing retail and revolutionising how people shop and pay. We also want to revolutionise how shopping is powered" – John Donahoe, president and CEO of eBay. Renewable energy in line to power eBay data centre.
"Given the option, more clients would want to consider being ethical, environmentally friendly or whatever other label may apply with their investments" – Lee Smythe, managing director at Smythe & Walter Chartered Financial Planners. Why the best financial advice includes ethical investment options.
Previous Quote Banks:
Renewable energy investment; wind farm opposition; sustainable finance – Quote Bank 16-22.
Banks creating money; Islamic investments; sustainable agriculture – Quote Bank: June 2-8
Guide to Sustainable Tourism; climate change reporting; German solar – Quote Bank: May 26-June 1
Energy bill; unethical investments; Delingpolegate – Quote Bank: May 19-25
Solar in Suffolk; Marks and Spencer; SRI+20 – Quote Bank: May 12-18
World's largest solar project; sustainable fashion; Olympic sponsorship – Quote Bank: May 5-11
Royal Society; European Commission; UNWTO – Quote Bank: April 23-May 4