As more companies begin to consider sustainability and the impact of their operations, non-executives could play a key role in ensuring commitments are successful, according to Ian Wright, founder and chief executive of NonExecutiveDirectors.com.
Non-ExecutiveDirectors.com launched in June 2013 and has quickly become a key part of the industry. The site allows employers to engage with non-executive directors and recruit from its members without having to pay a recruitment fee. In just over a year, the network has had over 1 million views, with members' profiles being searched on average 4,000 times every day.
Wright explained that his background is in head hunting, and he has built and sold several businesses outside the head hunting space. NonExecutiveDirectors.com brings the two together.
The site covers a wide range of industries, including renewable energy, cleantech, life sciences, charity and not-for-profit. Each month an average of 20 to 30 appointments are made via the platform. Wright notes that sustainability is becoming increasingly important among UK businesses and this is reflected in the success of NonExecutiveDirectors.com.
He said, "Sustainability is no longer a term reserved for the huge PLCs; it is fundamental commitment adopted by more UK businesses than ever before and I believe that the non-executive community can play a key part in ensuring its success in UK boardrooms."
The renewable industry is growing fast in the UK and the pace is shown in the roles posted on NonExecutiveDirectors.com. Over the past 12 months, more than 70 roles from the sector have been filled via the platform.
Earlier this year, Earthmill, the largest 50-250 kilowatt (KW) wind turbine supplier and installer in the UK, appointed industry expert Trevor Murch, an Oxford and Harvard MBA graduate, through the site. Murch brought extensive non-executive experience to the firm, including experience with the National Renewable Energy Centre.
Chief executive of Earthmill Mark Woodward had identified the need to recruit a top-level chairman who could play a pivotal role in helping the company achieve its vision. Through NonExecutiveDirectors.com the company received a focused shortlist of people that fit the experience and expertise that was required. Woodward has praised the "easy and fast" process of the service, as well as the calibre of the appointment.
NonExecutiveDirectors.com created an online private network but its key selling point is that it is free for companies to use,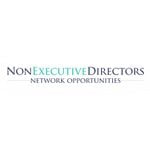 removing recruitment fees that businesses typically face when hiring a new non-executive director.
Wright explains, "One of the big issues I've always has in the head hunting space is that if I'm working with owner managers, this could be private companies or listed businesses, very often the head hunting fee associated with recruiting non-executives is just too high, especially for smaller businesses.
"Unlike the executive recruitment space, companies recruiting non-executive director tend to work on a different approach, they don't work along the usual percentage of salary because a non-executive doesn't earn a six-figure salary. Ultimately the market has tended to work on a fixed fee basis but the fees are much higher than you would expect for someone earning such a low salary."
Wright noted that non-executives can have a hugely positive impact on a business, particularly small or young businesses, but it is often these firms cannot afford to pay a high recruitment fee.
The absence of fees makes the site an attractive place for government, public sector bodies and the third sector to find the talent they require. The Cabinet Office, NHS, DVLA, Whitehall Industry Group, housing associations, education bodies and private SME businesses have all chosen to appoint experienced and established non-executive directors and chairs through the service.
Saving money when appointing non-executive directors ensures that the organisations, and, in the case of public bodies, taxpayers, reap the benefit. Public sector bodies face close scrutiny on how they offer value for money and personnel are often one of their greatest resources.
Kath Taylor, board and governance officer for housing association Helena Partnerships, has also praised the process, the mechanisms for searching for candidates and the response they received from their vacancies, which enabled them to "successfully recruit two high calibre candidates".
Speaking about the future, Wright said, "We want NonExecutiveDirectors.com to become the only place to find non-executive directors, and on the flip side we want it to be the only place non-executive directors to find opportunities."
Blue & Green Tomorrow readers who are looking to develop a non-executive career or further expand their own portfolio may use the promotional code 'bluegreen' to receive a 20% discount on an annual or 3 year membership fee for NonExecutiveDirectors.com.  Simply go to the site and to the 'Register as a Non-Exec' tab on the home page. 
Take our 2014 reader survey and you could win an iPad, Kindle or donation to a charity of your choice.

Further reading:
Lord Myners quits troubles Co-operative Group
Glencore becomes last FTSE 100 board to appoint female director
Co-op Group reforms remove 'effective member control', says former chairman