Record Breaking Number of Oil Investors Back Climate Resolutions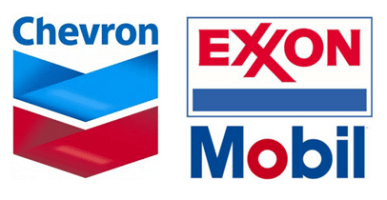 Climate-focused shareholders at ExxonMobil and Chevron were building up momentum before the oil giant's Annual General Meetings (AGMs) yesterday. The investors proposed a number of climate change resolutions that highlighted the need to comply with rules set out by the Paris Agreement. Despite not gaining an overall majority, more shareholders (38.2%) than ever before voted for the changes, which campaigners hope will push the businesses into reviewing their climate risk strategies.
Edward Mason, Head of Responsible Investment for the Church Commissioners said: "We are delighted to have got the highest ever vote for a climate change proposal at an ExxonMobil AGM. This is a very significant shareholder revolt on climate change at Exxon.
"Considering the scale of this vote, we urge Exxon to sit down urgently with its investors to agree the reporting it will provide on the risk that climate change policy poses to its business. Following the Paris Agreement the time for climate risk reporting has well and truly arrived and the investor call for it is clear. It will not go away."
Andrew Logan, Director of Oil & Gas Program, Ceres said: "Today's strong votes at Exxon and Chevron send a powerful message that investors see climate change as a material financial risk, which underscores the ongoing momentum post-Paris and urgency to prepare for a low-carbon transition. Heading into the meeting, investors managing more than $10 trillion in assets voiced their support for these resolutions, placing substantial pressure on the boards of these companies to change direction as the world moves toward a low-carbon future.
"Given the significant resources Exxon spent fighting this proposal, such a strong vote is a real rebuke to company management. Investors have sent a clear message that meaningful 2˚C stress testing is the new normal, and companies like Exxon and Chevron can no longer act as if nothing has changed.
"Moving forward, investors expect Exxon and Chevron to come to the table and collaborate to prepare meaningful disclosures to assess the risks and opportunities presented by the energy transition."
Paul Simpson, CDP's chief executive officer at CDP said: "We congratulate the institutional investors – many of whom are CDP investor signatories – that spearheaded this resolution. They have put out the message loud and clear: climate change poses clear financial risks, and investors require better disclosure to be able to price those risks. The adoption of the Paris Agreement confirms that a transition to a low-carbon and sustainable economy is inevitable.
"Whilst the resolution did not gain a majority, ExxonMobil still has a clear duty to show its investors through improved disclosure how it will prepare for a transition to a below 2˚C economy. Our analysis shows that the companies which acknowledge, prepare for and tackle climate risks will be the ones that thrive in a transition to a low-carbon future.
"Now the ball is firmly in ExxonMobil's court – the time has come for it to redefine its role in the global energy transition." 
Rob Schuwerk, Senior Counsel for Carbon Tracker said: "An unprecedented number of Exxon's shareholders have demanded that it analyse how a 2˚C transition will impact its business. Exxon must now meet this demand or confront a more wary investor class next year." 
James Leaton, Research Director at Carbon Tracker said: "More of Exxon's shareholders than ever decided to override board recommendations and demand 2˚C stress-testing.  The rest of the world is considering meeting the climate target and Exxon should join them by reporting on how its business model is impacted by that goal." 
More than 15,000 people from 47 countries used Vote Your Pension to urge their pension providers to support the climate resolutions at the ExxonMobil and Chevron AGMs, contacting more than 1000 funds. The largest global shareholder engagement campaign is jointly run by the Asset Owners Disclosure Project, SumofUs and ShareAction. They welcomed the overall majority at yesterday's AGMs.
Julian Poulter, CEO of Asset Owners Disclosure Project (AODP) said: "This is the beginning of the end for Exxon's oil based strategy. Many of the world's biggest investors have sent a clear message to Big Oil that they want a 2˚C business plan that shows how companies will deliver shareholder value in the transition to a low-carbon economy. The board must listen and take action or lose the confidence of shareholders.
"This is good news for the millions of ordinary people who own Exxon shares through their retirement savings. Exxon's current business strategy risks either calamitous climate change or huge losses in value if global climate change action leaves it with huge reserves of oil and gas that cannot be burned. But it can still prosper in the low-carbon transition by turning itself into a diversified energy company."
Catherine Howarth, Chief Executive of ShareAction said: "Exxon shareholders have spoken loud and clear: the company must do more to demonstrate its ability to transition its business for a 2˚C world. This vote demonstrates that the tide is turning on big oil; in order to retain the trust of shareholders and the public alike, Exxon must urgently adjust its business model for a low carbon future."
Liz McDowell, Campaigns Director at SumOfUs: "Pension fund managers can no longer expect the individuals whose pay cheque deductions pay their salaries to sit quietly by while they support the status quo of accelerating climate change and wealth inequality.  New digital platforms like SumOfUs and VoteYourPension are facilitating the interaction of members with their pension funds on a scale never seen before. 
"Our members around the world are engaged and paying attention to how their funds are voting at Exxon and Chevron, because it's their money and it should be their voice. More than 15,000 of our members contacted their funds to ask them to vote in favour of these resolutions, showing that they've struck a nerve." 
Alex Scott, from Positive+Investment said: "It is heartening to see such a dramatic increase in support for these sorts of resolutions in such a short time, and it's clear that COP21 in Paris has changed the conversation fundamentally.  It's also important to remember that there are many employees of Exxon and Chevron who want to see a just transition to a low-carbon economy, and who want these companies to play a constructive role in that shift; we hope that they view these results as a cause for optimism as they work on the side of so many shareholders."
David H. Zellner, Chief Investment Officer at Wespath who are co-filers of Chevron stress test resolution, said: "The energy sector must transition to renewable energy sources if we have any hope of mitigating the risks of climate change. Our resolution asks Chevron to conduct "stress tests" on its business of plausible scenarios resulting from shifting demand for fossil fuels and the impact of carbon taxes.  As investors, we need assurance that Chevron is strategically positioned for the transition to a low-carbon economy."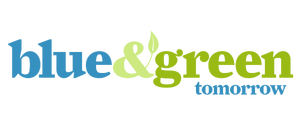 5 Eco-friendly Appliance Maintenance Tips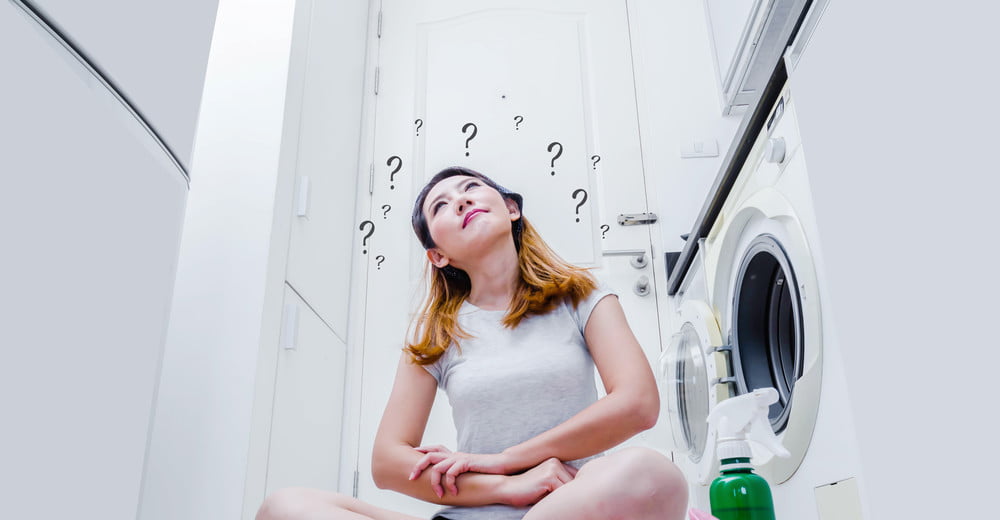 Modern day society is becoming ever more conscious about the effects of human consumption on the environment & the planet.
As a collective, more people are considering taking action to positively counteract their environmental footprint. This is accomplished by cutting down on water consumption, recycling and switching from plastic to more sustainable materials. Although most people forget about the additional things that can be done at home to improve your individual eco footprint.
Appliances, for example, can be overlooked when it comes to helping the environment, despite the fact they are items which are found in every household, and if they are not maintained effectively they can be detrimental to the environment. The longer an appliance is used, the less of an impact it has on the environment, so it is essential for you to keep them well maintained.
If you're considering becoming more eco-conscious, here are 5 handy appliance maintenance tips to help you.
Don't Forget to Disconnect From Power First
General maintenance of all your appliances start with disconnecting them from power; microwaves, washing machines and ovens all use residual energy when plugged in, so it's essential to unplug them.
Disconnecting the plugs can help keep them in their best condition, as it ensures no electrical current is running through them whilst they are supposed to be out of use. Additionally, this can help you save on energy bills. By doing this you are minimising your energy footprint.
Here we break down 4 tips to keep the most popular household appliances maintained.
Eco-Friendly Oven Maintenance
Ovens generally require very little maintenance, although it is essential to stay on top of cleaning.
A simple task to make sure you don't have any issues in the future is to check the oven door has a tight seal. To do this ensure the oven is cold, open the oven door and use your hands to locate the rubber seal. You can now feel for any tears or breaks. If any have occurred simply replace the seal. More oven tips can be read here.
Eco-Friendly Refrigerator Maintenance
When keeping a fridge in good condition, don't forget about exterior maintenance. Refrigerator coils, although an external fixture, can cause damage when overlooked.
Refrigerator coils can be found either at the front or rear of a fridge (check you user manual if you are unsure of its location). These tend to accumulate various sources of dust and dirt over a substantial time-period, which clog refrigerator coils, causing the refrigerator to have to work twice as hard to stay cool. An easy tip to solve this is to periodically use a vacuum to get rid of any loose dirt.
Eco-Friendly Washing Machine Maintenance
Most people tend to remember the basics tasks for maintaining a washing machine, such as not to overload the machine, not to slam the door and to ensure the washing machine is on a solid and level platform.
In addition, it is necessary to routinely do a maintenance wash for your washing machine. This means running an empty wash on the highest temperature setting and letting it complete a full wash to erase any build up and residue. You should repeat this task at least once a month.
Try to schedule this task around your bulk wash load times to save on water consumption.
This will help keep your washing machine in peak working condition.
Eco-Friendly Dishwasher Maintenance Tips
Dishwasher maintenance can be simple if implemented after every wash cycle.
To keep your best dishwasher hygiene standards, scrape away excess food whilst making sure to keep the filter at the bottom of the cavity empty between cycles. This simple task can be highly effective at preventing food build up from occurring in your dishwasher.
If you need additional tips or tasks you, can reference your manufacturer's guidebook to check for a full breakdown. You can also head to Service Force's extensive database of repair and maintenance manuals – including extensive troubleshooting guides for all of the critical appliance maintenance procedures.
In conclusion, you can save both money and energy by keeping your appliances in peak condition. The steps outlined in this guide will help us all preserve the environment and reduce industrial waste from discarded appliances.
Two Ancient Japanese Philosophies Are the Future of Eco-Living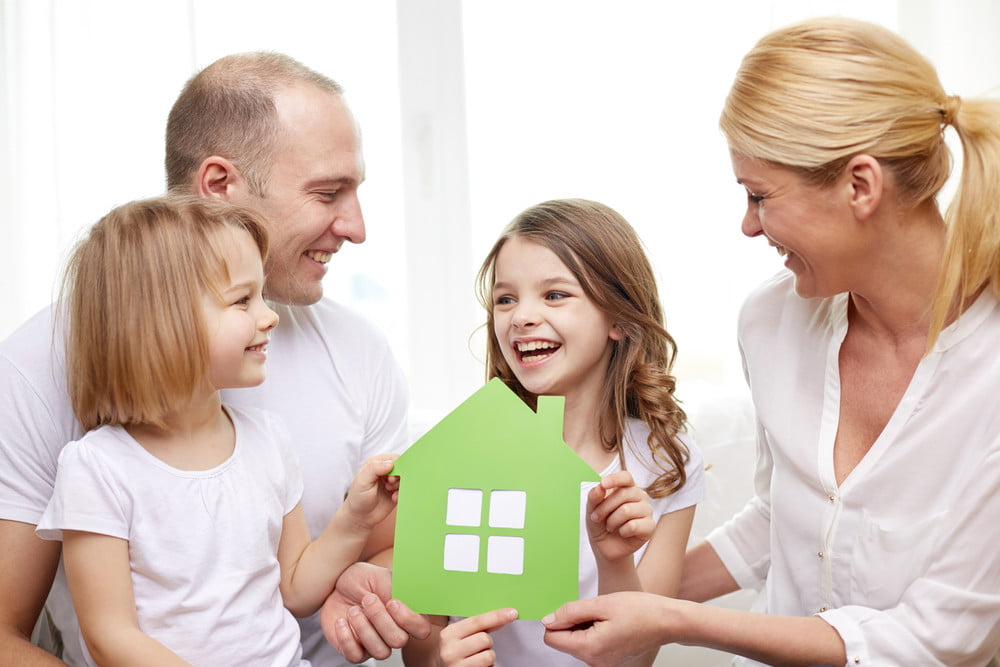 Our obsession with all things new has blighted the planet. We have a waste crisis, particularly when it comes to plastic. US scientists have calculated the total amount of plastic ever made – 8.3 billion tons! Unfortunately, only 9% of this is estimated to have been recycled. And current global trends point to there being 12 billion tons of plastic waste by 2050.
However, two ancient Japanese philosophies are providing an antidote to the excesses of modern life. By emphasizing the elimination of waste and the acceptance of the old and imperfect, the concepts of Mottainai and Wabi-Sabi have positively influenced Japanese life for centuries.
They are now making their way into the consciousness of the Western mainstream, with an increasing influence in the UK and US. By encouraging us to be frugal with our possessions, (i.e. using natural materials for interior design) these concepts can be the future of eco-living.
What is Wabi-Sabi and Mottainai??
Wabi-Sabi emphasizes an acceptance of transience and imperfection. Although Wabi had the original meaning of sad and lonely, it has come to describe those that are simple, unmaterialistic and at one with nature. The term Sabi is defined as the "the bloom of time", and has evolved into a new meaning: taking pleasure and seeing beauty in things that are old and faded. 
Any flaws in objects, like cracks or marks, are cherished because they illustrate the passage of time. Wear and tear is seen as a representation of their loving use. This makes it intrinsically linked to Wabi, due to its emphasis on simplicity and rejection of materialism.
In the West, Wabi-Sabi has infiltrated many elements of daily life, from cuisine to interior design. Specialist Japanese homeware companies, like Sansho, source handmade products that embody the Wabi-Sabi philosophy. Their products, largely made from natural materials, are handcrafted by traditional Japanese artisans – meaning no two pieces are the same and no two pieces are "perfect" in size or shape.
Mottainai
Mottainai is a term expressing a feeling of regret concerning waste, translating roughly in English to either "what a waste!" or "Don't waste!". The philosophy emphasizes the intrinsic value of a resource or object, and is linked to hinto animism, the notion that all objects have a spirit, or 'kami'. The idea that we are part of nature is a key part of Japanese psychology.
Mottainai also has origins in Buddhist philosophy. The Buddhist monastic tradition emphasizes a life of frugality, to allow us to concentrate on attaining enlightenment. It is from this move towards frugality that a link to Mottainai as a concept of waste can be made.
How have Wabi-Sabi and Mottainai promoted eco living?
Wabi-Sabi is still a prominent feature of Japanese life today, and has remained instrumental in the way people design their homes. The ideas of imperfection and frugality are hugely influential.
For example, instead of buying a brand-new kitchen table, many Japanese people instead retain a table that has been passed through the generations. Although its long use can be seen by various marks and scratches, Wabi-Sabi has taught people that they should value it because of its imperfect nature. Those scratches and marks are a story and signify the passage of time. This is a far cry from what we typically associate with the Western World.
Like Wabi Sabi, Mottainai is manifested throughout Japanese life, creating a great respect for Japanese resources. This has had a major impact on home design. For example, the Japanese prefer natural materials in their homes, such as using soil and dried grass as thermal insulation.
Their influence in the UK
The UK appears to be increasingly influenced by thes two concepts. Some new reports indicate that Wabi Sabi has been labelled as 'the trend of 2018'. For example, Japanese ofuro baths inspired the project that won the New London Architecture's 2017 Don't Move, Improve award. Ofuro baths are smaller than typical baths, use less water, and are usually made out of natural materials, like hinoki wood.
Many other UK properties have also been influenced by these philosophies, such as natural Kebony wood being applied to the external cladding of a Victorian property in Hampstead; or a house in Lancaster Gate using rice paper partitions as sub-dividers. These examples embody the spirit of both philosophies. They are representative of Mottainai because of their use of natural resources to discourage waste. And they're reflective of Wabi-Sabi because they accept imperfect materials that have not been engineered or modified.
In a world that is plagued by mass over-consumption and an incessant need for novelty, the ancient concepts of Mottainai and Wabi-Sabi provide a blueprint for living a more sustainable life. They help us to reduce consumption and put less of a strain on the planet. This refreshing mindset can help us transform the way we go about our day to day lives.