Outrage at Oil Exploration in Bight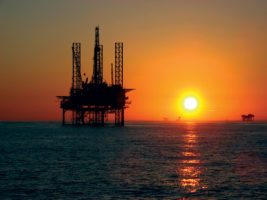 The Wilderness Society are protesting the search for oil in the Great Australian Bight. BP and Norwegian company Statoil, have partnered up to explore the 2000km long open oceanic bay on Australia's southern coast. The effects of their search could have dire consequences for the Bight.
Australian conservation group the Wilderness Society want to save the Great Australian Bight from oil drilling. Last month they went to BP's annual general meeting (AGM) to tell BP it has "no right to risk the pristine waters of the Great Australian Bight." Today they are taking their protest to Statoil's annual general meeting (AGM) in Stavanger.
Lyndon Schneiders, National Director at the Wilderness Society, said: "This week we're going to tell Statoil's shareholders at its AGM that the company is risking their money with a cowboy operator in the Great Australian Bight, and that the opposition to the BP-Statoil joint-venture plans is growing in Australia and around the world. This environmental battle is the southern hemisphere's equivalent of stopping Shell drilling in the Arctic.
In 2010 BP was responsible for the world's biggest oil spill accident, the Deepwater Horizon tragedy. For 87 days, 800 million litres of oil was spilt into the Gulf of Mexico. The waters of the Great Australian Bight are deeper, more treacherous and more remote than the Gulf of Mexico.
Mr Schneiders added: "BP's plan is insanity and poses a grave danger to this pristine marine environment which is home to thousands of whales, dolphins and seals.
"Statoil chief executive Eldar Saetre recently said, 'I believe that aiming for a low-carbon society is also the most profitable,' so he could start by ditching its partnership with BP to explore for oil the planet does not need in the pristine waters of the Great Australian Bight.
"BP has already shown it has not learnt anything from its Gulf of Mexico disaster. Australia's offshore oil and gas authority, NOPSEMA, rejected BP's first application to drill in the Bight and had said BP needs a comprehensive risk assessment and oil pollution emergency plan.
"The Australian Parliament's Senate was so concerned about BP's plans it launched an inquiry, backed by the Labor Party, possibly Australia's next government after the general election in July."
An oil spill in the Bight could seriously affect South Australia's $442 million fishing industry and its tourism industries in coastal regions, worth more than $1 billion. The two industries combined employ more than 10,000 full-time positions.
Peter Owen, South Australia Director at the Wilderness Society, said: "BP has not even released detailed oil spill modelling. It claims an oil spill will last only 35 days even though the Macondo Well spewed billions of litres of oil into the Gulf of Mexico for 87 days.
"Independent modelling shows an oil spill from a deep-water well-blowout in the Bight could affect all of southern Australia's coast, from Western Australia right across to Victoria through Bass Strait and around Tasmania."
The Great Australian Bight is a home to a wide variety of marine life. Species including sea lions, seals, Great White sharks, giant cuttlefish and some of Australia's most important fisheries and seabirds can be found in the Bight.
Peter Owen added: "The Great Australian Bight is a global marine treasure. The Bight's pristine waters are a haven for 36 species of whales and dolphins, including the world's most important southern right whale nursery as well as humpback, sperm, blue and beak whales.
"The Bight is littered with state and federal marine parks. One of BP's leases even takes in a Commonwealth marine reserve.
"The Great Australian Bight is backed by the longest line of sea cliffs in the world, stretching hundreds of kilometres and reaching 60 metres high, the height of a 20-story building, making it even more difficult for any clean-up operations if there was a spill."
Bunna Lawrie, an elder of the Mirning people, Traditional Owners of the Bight, said: "My ancestors and I have looked after the whale, the land and the sea for 50,000 years.
"We don't want BP in our sea and our place of the whales. We don't want pollution causing destruction and poisoning our sea and land. I cannot allow BP to drill for oil in the Great Australian Bight. As a Traditional Owner, I do not want my home, my tradition destroyed and lost forever."
The MESSAGE energy model shows the world has reserves of 3 trillion barrels, which would create the equivalent of 1250 gigatonnes of carbon dioxide emissions. BP's 2015 Statistical Review of World Energy says we can only burn 470-1020Gt of CO2 with a 66 per cent chance of staying below 2°C.
Mr Schneiders added: "We don't need to find any more oil – we have more than enough oil to burn to go over 2°C global temperature rises and runaway global warming.
"Why risk the Bight when we have enough oil reserves and oil prices have plummeted? BP and Statoil are risking billions on an investment that the world can't use and will become a stranded asset."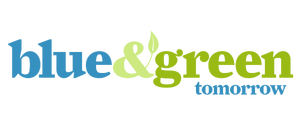 Want to Connect With Nature? Start by Disconnecting From Busyness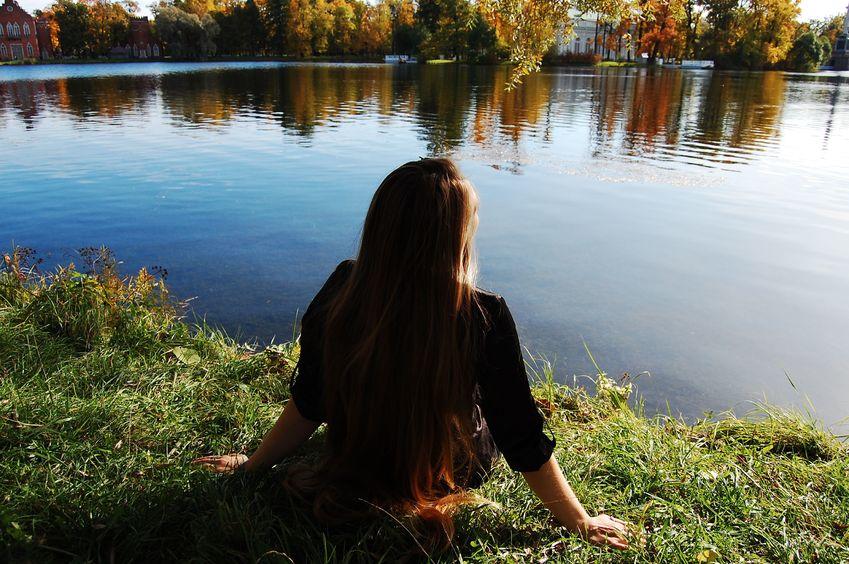 Have you ever found yourself staring at one of your (many) devices and feeling slightly disgusted with how much time you waste on technology? If so, you aren't alone. We all have moments like these and it's important that we use them as motivation to change – especially if we want to be more connected with nature.
How Busyness Impacts Your Connection With Nature
Whether you realize it or not, you live an ultra connected life. Between smart phones, tablets, computers, and wearable devices, you're never very far from some sort of technology that can connect you to the internet or put you in touch with other people. That's just the world we live in.
While it could be argued that this sort of omnipresent connectivity is a positive thing, it's also pretty clear that being permanently tethered to technology impacts our ability to strip away distractions and connect with nature.
When you're always within arm's reach of a device, you feel a sense of busyness.  Whether it's browsing your social media feed, uploading a picture, reading the news, or responding to an email, there's always something to do. As someone who wants to spend more time in nature, this is problematic.
4 Practical Ways to Disconnect
If you want to truly connect with nature and live a greener lifestyle, you have to be proactive about finding ways to disconnect. Here are a few practical suggestions:
1. Switch to a New Phone Plan
It's not always practical to totally unplug from the world. Family and work responsibilities mean you can't go off the grid and continue to fulfill your responsibilities. Having said that, there are some ways to scale back.
One suggestion is to switch to a prepaid phone plan. When you have a prepaid phone plan, you're far less likely to spend hours and hours of your time making phone calls, sending texts, and surfing the web. It forces you to be more conscious of what you're doing.
2. Get Rid of Social Media
Social media is one of the biggest time wasters for most people. Whether you realize it or not, it's also a huge stressor. You're constantly being exposed to the best snapshots of everyone else's lives, which makes you feel like you're missing out on something (even when you aren't).
If you want to feel a sense of relief and free yourself up to spend more time in nature, get rid of social media. Don't just delete the apps off your phone – actually disable your accounts. It's a bold, yet necessary step.
3. Create Quiet Hours
If you aren't able to get rid of social media and disable various online accounts, the next best thing you can do is establish quiet hours each day where you totally detach from technology. You should do this for a minimum of three hours per day for best results.
4. Build Community
Do you know why we're drawn to social media and our devices? Whether consciously or subconsciously, it's because we all want to be connected to other people. But do you know what's better than connecting with people online? Connecting with them in person.
As you build real life, person-to-person relationships, you'll feel less of a need to constantly have your eyes glued to a screen. Connect with other people who have an appreciation for nature and bond over your mutual interests.
Untether Your Life
If you find yourself constantly connected to a device, then this is probably a clear indicator that you aren't living your best life. You certainly aren't enjoying any sort of meaningful connection with nature. Now's as good a time as any to untether your life and explore what a world free from cords, screens, and batteries is really like.
6 Tips for an Eco-Friendly Move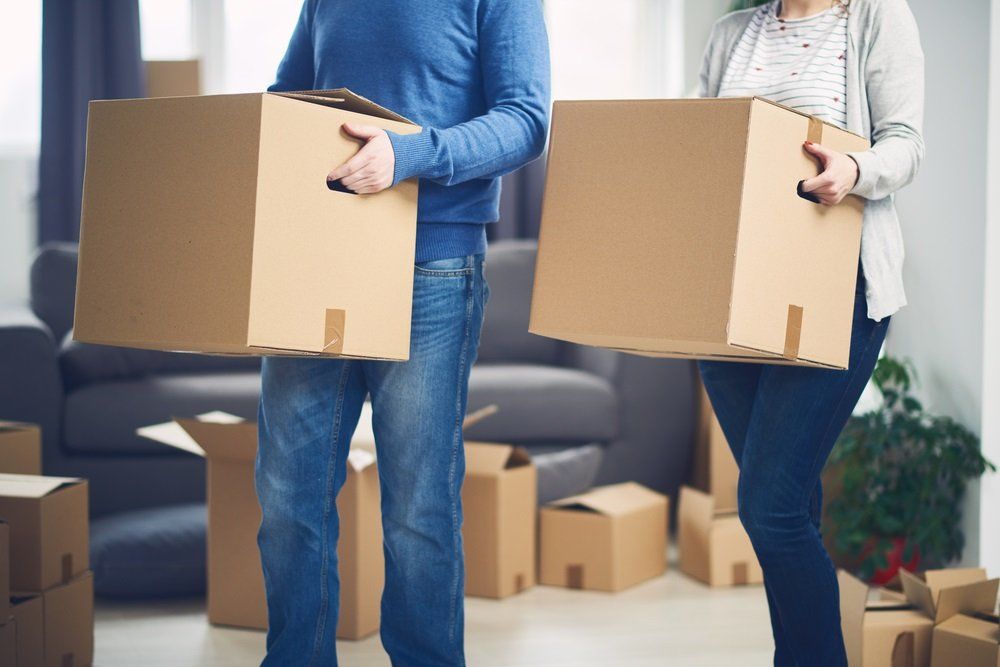 Moving can be a stressful and challenging time. No matter how many times you've done it in the past, the process of packing up, transporting, and unpacking isn't very fun. It's also not very eco-friendly. As you prepare for your next move, there are things you can do to ensure you leave less of a footprint behind.
6 Tips for a Greener Move
Because of the stress and pressure felt when moving, it's pretty common for people to rush through the process and focus on getting it done. In fact, a lot of people take an "at all costs" approach; they'll do whatever it takes to make the process as cheap and fast as possible. Don't be one of those people. It doesn't take much effort to turn a standard move into an eco-friendly move.
1. Maximize Each Trip
When moving across town, it's imperative that you make as few trips as possible. Each trip requires more gas, more emissions, and more waste, and more time.
If you're taking your personal vehicle, consider pulling a trailer behind it. You'd be surprised how much stuff you can fit into a small trailer. Not only will it make your move greener, but it'll also save you a lot of time.
2. Donate Things You Don't Want to Keep
The longer you live somewhere, the more junk you accumulate. This isn't always obvious until you start packing for a big move. Instead of bringing all of these things with you to your next home, get rid of the stuff you don't need! If the items are useful, donate them. If the items don't have much value, toss them.
3. Reuse Moving Boxes
Not only are moving boxes expensive, but they're also wasteful. If you need a bunch of cardboard boxes, consider looking around on Craigslist, asking friends, or checking the dumpsters behind stores. You can usually find a bunch of recycled boxes of all different shapes and sizes. Here are 12 places you can get them for free.
4. Get Creative With Packing
Who says you need moving boxes? You may find that it's possible to do most of your move without all that cardboard. Things like storage containers, trashcans, filing cabinets, buckets, and dressers can all store items. Blankets and sheets can be used in lieu of bubble wrap to prevent your items from getting damaged.
5. Use Green Cleaning Supplies
Once you arrive at your new place, resist the urge to pull out a bunch of harsh chemicals to clean the place. You can do yourself (and the planet) a favor by using green cleaning supplies instead. Ingredients like vinegar, baking soda, and ammonia are great to start with.
6. Forward Your Mail ASAP
Don't delay in forwarding your mail from your previous address to your new one. Not only is it wasteful for the Postal Service to route your mail to a place where you don't live, but the next owner is probably just going to toss your letters in the trash.
Moving Doesn't Have to be Wasteful
Most people only move once every few years. Some people will go a decade or more without a move. As a result, the process of moving often feels strange and new. The less experience you have with it, the less likely it is that you'll be as efficient as you should. But instead of just diving into the process blind, take some time to learn about what an eco-friendly move looks like. That way, you can leave behind the smallest footprint possible.