David Cameron's social impact investment speech: full text
"Social investment can be a great force for social change on the planet", said David Cameron, during a speech at the Social Impact Investment Conference on Thursday. The full text can be found below.
It's great to welcome so many of the world's top social entrepreneurs and investors to London. As prime minister I am frequently asked to speak at conferences. But this is a conference I actually asked to speak at. In fact, I asked to set the whole thing up. Today I want to tell you why.
We've got a great idea here that can transform our societies, by using the power of finance to tackle the most difficult social problems. Problems that have frustrated government after government, country after country, generation after generation. Issues like drug abuse, youth unemployment, homelessness and even global poverty.
The potential for social investment is that big. So I want to make it a success in Britain and I want to sell it all over the world.
So how does it work? Businesses need finance to grow and make profit. Governments need finance to fund big infrastructure projects. That's why we have banks, bonds, investment markets and all the rest. The idea here is just as simple and just as powerful.
Social enterprises, charities and voluntary bodies have the knowledge, human touch and personal commitment to succeed where governments often fail. But they need finance, too. They can get it from socially-minded investors. So we need social investment markets, social investment bonds and social investment banks.
And here government needs to help. Government needs to be more creative and innovative – saying to social entrepreneurs, "If you can solve the problem, we'll give you money." As soon as government says that, social entrepreneurs can go out and raise capital. So that is exactly what the British government has been saying.
And I am proud that Britain has led the way from the outset. We have created the first social impact bond – with more of these bonds in the UK today than in the rest of the world put together. We had the first charity bond, too. And last year, I think our proudest creation yet, the first ever wholesale social investment bank: Big Society Capital.
I knew we had to be bold here to make this work. A few million pounds was never going to be enough. So we took not just some but all the dormant funds from banks, together with further contributions, to provide a pot of £600m to invest in our society. And we asked Sir Ronnie Cohen – the grandfather of social investment – to chair it.
In just its first year, Big Society Capital has already committed £56m to 20 different intermediaries, already supporting 23 frontline organisations and creating 13 new social investment intermediaries. That sounds quite technical. So let me put it simply. Big Society Capital matters because it is giving brilliant social entrepreneurs with dreams bigger than their budgets, the means to prove themselves, scale up and do more.
Take the story of Jim Clifford and his wife Sue who have nine adopted children. They are at the centre of the first social impact bond for adoption being created today.
How does it work? Every child who remains in the care system costs the taxpayer around three quarters of a million pounds. The fact is that government has never been that good at finding homes for them. This government is changing the rules, promoting adoption doing everything we can to give children the chance of a loving home and one of the ways we can do that is by using voluntary groups and social enterprises to find homes for the hardest to place children. So Jim has created a social impact bond that will help them access that finance from socially-minded investors.
The way a social impact bond works is simple. When it succeeds, investors are paid from the savings to the taxpayer, but if it doesn't work, the taxpayer doesn't pay a penny. By scaling up Jim's programme nationwide over the next decade, it's not just investors who could get a return. Two thousand children who would otherwise have been overlooked could get loving homes and the taxpayer could save as much as £1.5 billion in fostering fees.
That's the power of social investment. And it's why I want to work with our international partners – and the new Social Impact Investment Taskforce to grow a bigger global market in social investment that can change more lives here in Britain and right across the world.
Growing a bigger global market, starts at home. And today we are announcing three major new steps. Tax breaks for social investments. A Social Stock Exchange to measure how successful those social investments are. And most importantly, new help for our communities to buy local assets.
I want to take the third of those first. Some people will say, "Social investment: all very interesting but how will it affect my life? What could it mean for my community?" Of course, we all benefit from tackling deep social problems, but social investment can help transform every community.
Here's how: everyone knows how vital institutions in our towns and villages are, like village halls, playing fields, local pubs. And everyone knows how – despite the best efforts of parish and local councils – these can face closure. I want our social investment funds to give people the opportunity to take them over and run them. This isn't some pipedream. Already there are 311 community-owned shops, 18 community-owned pubs, as well as community owned bookshops, cafes, swimming pools, bakers, farmers markets, even community-owned broadband networks.
But people need finance to make this happen. And here is the answer. Today, Big Society Capital and the Big Lottery Fund are making a long-term commitment to provide a quarter of a billion pounds over the rest of this decade to help communities with ambitions to own local assets like pubs, shops, community centres and affordable housing.
Now, of course, some assets are never going to be viable in commercial terms and will always need grants and so part of the money from the Big Lottery Fund will go to help with that. But what is really exciting and innovative is that many assets can be run on a commercial basis given the right mix of upfront funding.
So as part of their longer-term commitment, Big Society Capital and the Big Lottery Fund are developing a £50 million Community Assets Fund that will provide a blend of grants and loans to help communities through the phases of local ownership. This will start making payments from next year. It will mean that community groups will be able to explore the feasibility of projects without incurring major debts if they decide not to proceed. At the same time, long-term loans will be available to those that do go ahead – attracting further funding from local authorities, philanthropists and local enterprise partnerships.
Take Fenham Swimming pool in Newcastle, for example. First opened in 1938, it was closed by Newcastle city council in 2003 despite opposition from local residents. So a group from the community representing schools, residents and health providers came together and saved it. But as they went along, they found they had to meet significant capital costs and the whole project was coming under pressure again.
But then with investment from Big Society Capital, they were able to install solar panels to heat the pool, reduce their running costs and make it financially viable as a community centre. Thanks to Big Society Capital and the Big Lottery Fund this new Community Assets Fund – another British world first – will mean that projects like this will be possible not in just in one community, but in every community across the country.
Let me turn to two other important developments. First, I've said before that I want to make Britain one of the best places in the world in which to invest and do business and as a government we are working tirelessly to create the best possible environment for business investment. But if we are serious about social investment – the same test applies.
How do we create the best possible environment for social investments in Britain? One key part of that is the tax system. If we want people to take on the risk of an investment, we need to reward them and help their investment to become self-sustaining. We've done that for venture capital, it is time to do the same for social capital too.
That is why in the budget, the chancellor said that we would consult on a social investment tax relief. We are launching that consultation today and we welcome your input. Social investment can no longer be the poor relation. I want you to help us shape an effective tax incentive that mirrors many of the features of the successful tax advantaged venture capital schemes.
Big Society Capital tell us that tax reliefs could generate an extra half a billion pounds in social investments over the next five years. And I am determined that we should see the benefits of that.
Second, it is not enough just to incentivise social investments. We need a robust way of measuring their value and in doing so connecting businesses that deliver social and environmental value with investors seeking both a social and a financial return. So I am absolutely delighted that today the London Stock Exchange is supporting the launch of the world's first Social Stock Exchange, an online portal that will become the first information platform on the planet to showcase publicly listed social impact businesses.
The market capitalisation of the first 12 Social impact businesses launching on the Social Stock Exchange today is already £500 million. The next 13 businesses set to join in October will add another £700m. And this is just the beginning. For years the London Stock Exchange has made London the home for private finance, today London can cement its place as the home for social finance, too.
Let me finish by saying this. Some people have asked whether I still believe in building a bigger, stronger society. I say to them – look around this room. See how social investment can help to change lives. See how social investment is bringing communities together. See how social investment is making our societies and therefore our countries stronger.
Am I prepared to fight for that? You bet I am. Social investment can be a great force for social change on the planet. It can help us to build bigger and stronger societies. That power is in our hands. And together we will use it to build a better future for ourselves, for our children and for generations to come.
Further reading:
Cameron: 'social investment can be a great force for social change on the planet'
'Good Investor' guide launched for socially-motivated investors
Impact investment to grow by $1bn in 2013
Charity Bank and Exemplas to team up for £10m social investment scheme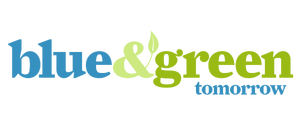 How Going Green Can Save A Company Money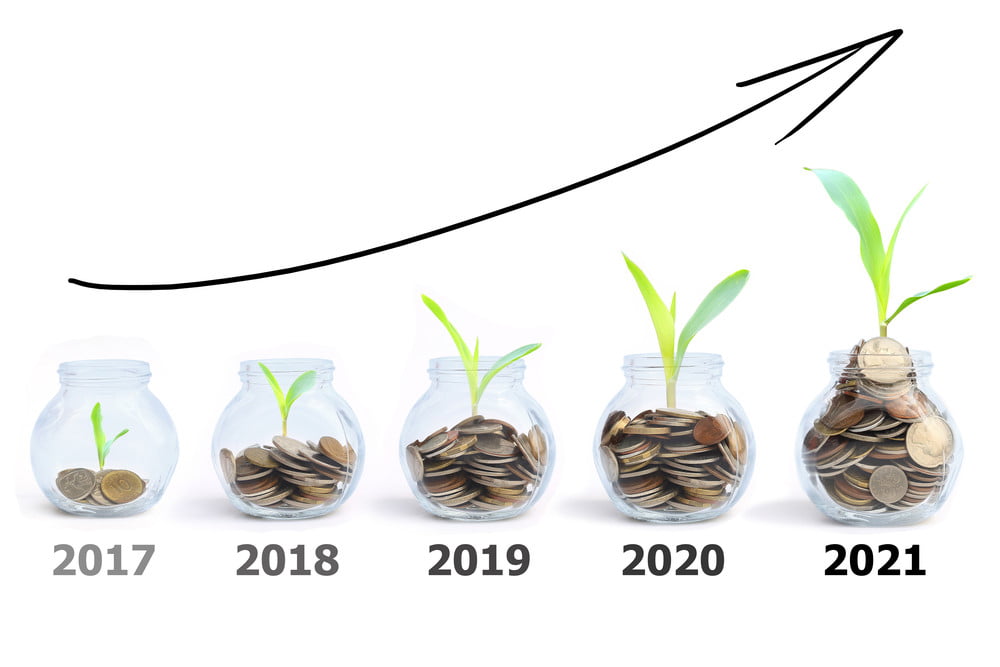 What is going green?
Going green means to live life in a way that is environmentally friendly for an entire population. It is the conservation of energy, water, and air. Going green means using products and resources that will not contaminate or pollute the air. It means being educated and well informed about the surroundings, and how to best protect them. It means recycling products that may not be biodegradable. Companies, as well as people, that adhere to going green can help to ensure a safer life for humanity.
The first step in going green
There are actually no step by step instructions for going green. The only requirement needed is making the decision to become environmentally conscious. It takes a caring attitude, and a willingness to make the change. It has been found that companies have improved their profit margins by going green. They have saved money on many of the frivolous things they they thought were a necessity. Besides saving money, companies are operating more efficiently than before going green. Companies have become aware of their ecological responsibility by pursuing the knowledge needed to make decisions that would change lifestyles and help sustain the earth's natural resources for present and future generations.
Making needed changes within the company
After making the decision to go green, there are several things that can be changed in the workplace. A good place to start would be conserving energy used by electrical appliances. First, turning off the computer will save over the long run. Just letting it sleep still uses energy overnight. Turn off all other appliances like coffee maker, or anything that plugs in. Pull the socket from the outlet to stop unnecessary energy loss. Appliances continue to use electricity although they are switched off, and not unplugged. Get in the habit of turning off the lights whenever you leave a room. Change to fluorescent light bulbs, and lighting throughout the building. Have any leaks sealed on the premises to avoid the escape of heat or air.
Reducing the common paper waste
Modern technologies and state of the art equipment, and tools have almost eliminated the use of paper in the office. Instead of sending out newsletters, brochures, written memos and reminders, you can now do all of these and more by technology while saving on the use of paper. Send out digital documents and emails to communicate with staff and other employees. By using this virtual bookkeeping technique, you will save a bundle on paper. When it is necessary to use paper for printing purposes or other services, choose the already recycled paper. It is smartly labeled and easy to find in any office supply store. It is called the Post Consumer Waste paper, or PCW paper. This will show that your company is dedicated to the preservation of natural resources. By using PCW paper, everyone helps to save the trees which provides and emits many important nutrients into the atmosphere.
Make money by spreading the word
Companies realize that consumers like to buy, or invest in whatever the latest trend may be. They also cater to companies that are doing great things for the quality of life of all people. People want to know that the companies that they cater to are doing their part for the environment and ecology. By going green, you can tell consumers of your experiences with helping them and communities be eco-friendly. This is a sound public relations technique to bring revenue to your brand. Boost the impact that your company makes on the environment. Go green, save and make money while essentially preserving what is normally taken for granted. The benefits of having a green company are enormous for consumers as well as the companies that engage in the process.
Report: Green, Ethical and Socially Responsible Finance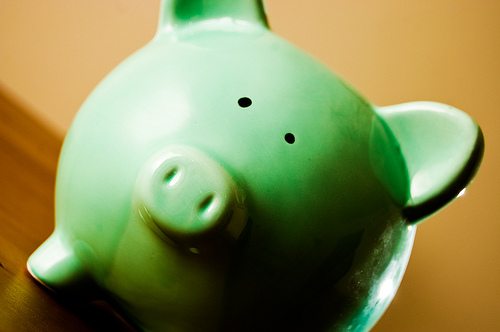 "The level of influence that ethical considerations have over consumer selection of financial services products and services is minimal, however, this is beginning to change. Younger consumers are more willing to pay extra for products provided by socially responsible companies." Jessica Morley, Mintel's Financial Services Analyst.
Consumer awareness of the impact consumerism has on society and the planet is increasing. In addition, the link between doing good and feeling good has never been clearer. Just 19% of people claim to not participate in any socially responsible activities.
As a result, the level of attention that people pay to the green and ethical claims made by products and providers is also increasing, meaning that such considerations play a greater role in the purchasing decision making process.
However, this is less true in the context of financial services, where people are much more concerned about the performance of a product rather than green and ethical factors. This is not to say, however, that they are not interested in the behaviour of financial service providers or in gaining more information about how firms behave responsibly.
This report focuses on why these consumer attitudes towards financial services providers exist and how they are changing. This includes examination of the wider economy and the current structure of the financial services sector.
Mintel's exclusive consumer research looks at consumer participation in socially responsible activities, trust in the behaviour of financial services companies and attitudes towards green, ethical and socially responsible financial services products and providers. The report also considers consumer attitudes towards the social responsibilities of financial services firms and the green, ethical and socially responsible nature of new entrants.
There are some elements missing from this report, such as conducting socially responsible finance with OTC trading. We will cover these other topics in more detail in the future. You can research about Ameritrade if you want to know more ..
By this report today: call: 0203 416 4502 | email: iainooson[at]mintel.com
Report contents:
OVERVIEW
What you need to know
Report definition
EXECUTIVE SUMMARY
The market
Ethical financial services providers: A question of culture
Investment power
Consumers need convincing
The transformative potential of innovation
Consumers can demand change
The consumer
For financial products, performance is more important than principle
Competition from technology companies
Financial services firms perceived to be some of the least socially responsible
Repaying the social debt
Consumer trust is built on evidence
What we think
ISSUES AND INSIGHTS
Creating a more inclusive economy
The facts
The implications
Payments innovation helps fundraising go digital
The facts
The implications
The social debt of the financial crisis
The facts
The implications
THE MARKET – WHAT YOU NEED TO KNOW
Ethical financial services providers: A question of culture
Investment power
Consumers need convincing
The transformative potential of innovation
Consumers can demand change
PUTTING FINANCIAL SERVICES IN AN ETHICAL CONTEXT
An ethical economy
An ethical financial sector
Ethical financial services providers
GREEN, ETHICAL AND SOCIALLY RESPONSIBLE ISSUES IN FINANCIAL SERVICES
The role of investing
Divestment
The change potential of pensions
The role of trust
Greater transparency informs decisions
Learning from past mistakes
The role of innovation
Payments innovation: Improving financial inclusion
Competition from new entrants
The power of new money
The role of the consumer
Consumers empowered to make a change
Aligning products with self
THE CONSUMER – WHAT YOU NEED TO KNOW
For financial products, performance is more important than ethics
Financial services firms perceived to be some of the least socially responsible
Competition from technology companies
Repaying the social debt
Consumer trust is built on evidence
Overall trust levels are high
THE ETHICAL CONSUMER – SOCIALLY RESPONSIBLE ACTIVITIES
Payments innovation can boost charitable donations
Consumer engagement in socially responsible activities is high
Healthier finances make it easier to go green
SOCIALLY RESPONSIBLE COMPANIES
37% unable to identify socially responsible companies
Building societies seen to be more responsible than banks….
….whilst short-term loan companies are at the bottom of the pile
CONSUMER TRUST IN THE BEHAVIOUR OF FINANCIAL SERVICES COMPANIES
Overall trust levels are high
Tax avoidance remains a major concern
The divestment movement
Nationwide significantly more trusted
Trust levels remain high
CONSUMER ATTITUDES TOWARDS GREEN AND ETHICAL FINANCIAL PRODUCTS
For financial products, performance is more important than principle
Socially conscious consumers are more concerned
CONSUMER ATTITUDES TOWARDS TRANSPARENCY
Strategy reports provide little insight for consumers
Lack of clarity regarding corporate culture causes concern
Consumers want more information
THE ROLE OF FINANCIAL SERVICES FIRMS IN SOCIETY
The social debt of the financial crisis
THE SOCIAL RESPONSIBILITIES OF FINANCIAL SERVICES FIRMS
For consumers, financial services firms play larger economic role
Promoting financial responsibility
CHALLENGER COMPANIES AND SOCIAL RESPONSIBILITY
Consumer trust is built on evidence
The alternative opportunity
The target customer