First-Ever Sustainable Energy Roadmap for the Caribbean Launched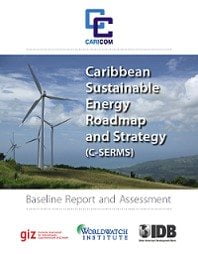 The Caribbean Community (CARICOM) has received recommendations for reaching an ambitious regional target of 48% renewable energy generation by 2027. The Caribbean Sustainable Energy Roadmap and Strategy (C-SERMS) Baseline Report and Assessment, released today by the Worldwatch Institute, also suggests a 33% reduction in the region's energy intensity. Achieving these sustainable energy goals would result in a 46% decrease in carbon dioxide emissions over the period.
The report details a work program of Priority Initiatives, Policies, Projects, and Activities (PIPPAs) as concrete steps for achieving these ambitious but feasible objectives. Supporting the full report are two slide decks visualizing the report'smain findings as well as the energy situations of individual CARICOM Member States.
"A month before the milestone United Nations climate summit in Paris, and on the day of the launch of the Caribbean Center for Renewable Energy and Energy Efficiency, this report leads the way for CARICOM and its Member States to become global sustainable energy leaders," says Alexander Ochs, Director of Climate and Energy at Worldwatch and lead author of the report.
"We were extremely excited two years ago when CARICOM Member States reviewed an early draft of this report at a Meeting of Energy Ministers and agreed on the preliminary goal of a 48% renewable electricity share. Today's updated and extended report adds energy efficiency and climate mitigation to the equation and is accessible to anyone in the region. It provides the analysis and tools necessary to realize the vision of an economically and environmentally sustainable Caribbean region."
Caribbean governments are increasingly aware of the enormous financial, environmental, and social costs associated with continued dependence on fossil fuels. Only one CARICOM Member State, Trinidad and Tobago, has substantial fossil fuel resources of its own. All others spend sizable shares of their gross domestic product-including at least a quarter of GDP in Guyana and Montserrat-on imported petroleum products. In Jamaica, the cost of electricity is four times that in the United States. And in Haiti and Suriname, large portions of the population still lack access to modern energy services.
These and other concerns have spurred a broad regional dialogue on improving energy security and independence, fostering sustainable economic growth, and reducing greenhouse gas emissions through the development and efficient use of local and renewable resources. CARICOM has aimed to provide guidance and support for Member States that are willing to transition to more sustainable energy systems. In 2013, the region reached a milestone when it adopted a regional energy policy— CARICOM's first region-wide agreement on joint energy goals— that included the preliminary 48% renewables target. This commitment has since been lauded by UN Secretary General Ban Ki­-Moon.
"C-SERMS is pivotal to the attainment of the sustainable energy and development goals of the Caribbean Community. CARICOM envisions that implementing the C-SERMS Baseline Report and Assessment advances regional goals whilst simultaneously supporting Member States," says Devon Gardner, Program Manager for Energy in the CARICOM Secretariat and Head of the CARICOM Energy Unit. "All CARICOM Members have contributed to this Roadmap and the CARICOM Secretariat is excited to have this first in a series of assessments, which will provide guidance on the vision and strategy for building resilient energy systems within the region."
Established in 1973, CARICOM is a regional organization representing 15 Member States: Antigua and Barbuda, The Bahamas, Barbados, Belize, Dominica, Grenada, Guyana, Haiti, Jamaica, Montserrat, Saint Lucia, St. Kitts and Nevis, St. Vincent and the Grenadines, Suriname, and Trinidad and Tobago. Despite their diversity, CARICOM Member States, with a total population of over 17 million people, face many shared energy challenges.
For most Caribbean states, inefficient transmission and distribution networks, geographic remoteness, and steep topography increase the high costs of energy systems that rely on fuel imports. The loss of large shares of GDP to energy imports diverts large sums that otherwise could be invested domestically. As a consequence, national debts rise at the expense of a country's financial ratings, and high electricity tariffs discourage economic development and foreign investment well beyond the energy sector. Additionally, all CARICOM Member States share a particular vulnerability to the environmental and socioeconomic impacts of climate change, caused largely by the burning of fossil fuels. Impacts include sea-level rise, water scarcity, coral bleaching, and increased strength and frequency of tropical storms.
"Caribbean countries are, and increasingly will be, affected greatly by the negative consequences of global climate change," says Ochs. "They have a strong incentive to demonstrate to other countries that it is possible to reduce climate-altering emissions quickly. But even if the problem of global warming did not exist, and the burning of fossil fuels did not result in extensive local air and water pollution, CARICOM Member States would still have a mandate to transition away from these fuels as swiftly as possible, for reasons of social opportunity, economic competitiveness, and national security. They owe it to their people."
Significant renewable energy resources exist across the CARICOM region and have yet to be fully harnessed, including biomass, geothermal, hydropower, solar, waste-to-energy, and wind. There are also tremendous opportunities to dramatically improve energy efficiency. However, realizing these sustainable energy potentials in the region will require a robust and dynamic framework of policy and legislation that, so far, remains inadequate. Although all CARICOM Member States have national energy strategies in some stage of development or implementation, most of these lack a coherent long-term vision and concrete policies and measures. Efforts so far have been disjointed and incomplete, and they face a variety of technical, financial, institutional, and capacity barriers.
The C-SERMS Baseline Report and Assessment aims to serve as a key planning tool for tackling existing barriers and communicating priorities that allow for a swift transition toward sustainable energy systems in CARICOM Member States. Suggested PIPPAs range from coordinated regional fuel efficiency standards and targeted model legislation on net metering, to the development of regional generation technology risk mitigation funds and country-specific electric system modelling efforts. The report distinguishes actions to be taken at the regional or national levels, or both, and specifies the required timeframes. It also highlights three broad priority areas for future action: transportation, regional energy trade agreements, and the water-energy-food nexus.
"Sustainable, reliable, and affordable energy can be provided throughout the Caribbean, and this report helps us see how," says Andreas Taeuber, leader of the Renewable Energy and Energy Efficiency Technical Assistance (REETA) project, which supports the CARICOM Energy Unit in fulfilling its political mandate. REETA is a project of the German Agency for International Cooperation (GIZ), which has supported the C-SERMS project and its Baseline Report from its inception. The Inter-American Development Bank also provided support for the project.
"Through regional collaboration, CARICOM Member States have a tremendous opportunity to spearhead sustainable energy development region-wide," says Gardner. "Full transformation of the region's energy sector will be a long-term process, requiring extensive and dedicated collaboration among Member States as well as regional and international actors. The regional approach outlined by C-SERMS ensures that no Member State will travel this path alone, but instead will be supported by a network of actors and institutions, united under a common vision for sustainability."
The C-SERMS Baseline Report and Assessment is the latest outcome of Worldwatch's longstanding and intensive engagement in the Caribbean and Central America. The Institute also recently published national sustainable energy roadmaps for the Dominican Republic, Haiti, and Jamaica, as well as regional studies of Central America and Latin America and the Caribbean.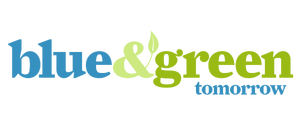 Responsible Energy Investments Could Solve Retirement Funding Crisis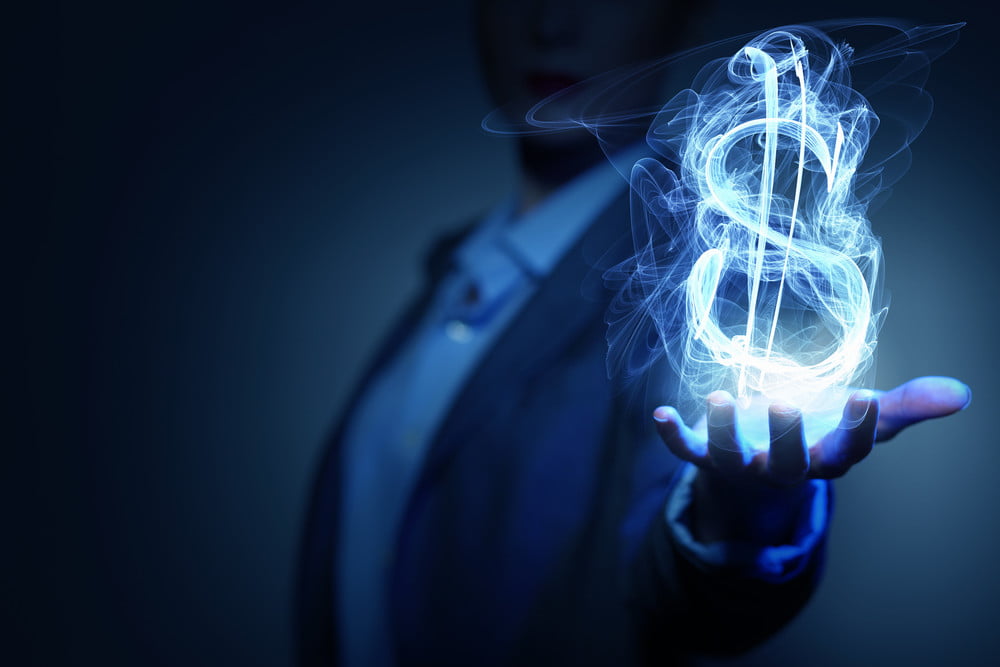 Retiring baby-boomers are facing a retirement cliff, at the same time as mother nature unleashes her fury with devastating storms tied to the impact of global warming. There could be a unique solution to the challenges associated with climate change – investments in clean energy from retirement funds.
Financial savings play a very important role in everyone's life and one must start planning for it as soon as possible. It's shocking how quickly seniors can burn through their nest egg – leaving many wondering, "How long your retirement savings will last?"
Let's take a closer look at how seniors can take baby steps on the path to retiring with dignity, while helping to clean up our environment.
Tip #1: Focus & Determination
Like in other work, it is very important to focus and be determined. If retirement is around the corner, then make sure to start putting some money away for retirement. No one can ever achieve anything without dedication and focus – whether it's saving the planet, or saving for retirement.
Tip #2: Minimize Spending
One of the most important things that you need to do is to minimize your expenditures. Reducing consumption is good for the planet too!
Tip #3: Visualize Your Goal
You can achieve more if you have a clearly defined goal in life. This about how your money can be used to better the planet – imagine cleaner air, water and a healthier environment to leave to your grandchildren.
Investing in Clean Energy
One of the hottest and most popular industries for investment today is the energy market – the trading of energy commodities. Clean energy commodities are traded alongside dirty energy supplies. You might be surprised to learn that clean energy is becoming much more competitive.
With green biz becoming more popular, it is quickly becoming a powerful tool for diversified retirement investing.
The Future of Green Biz
As far as the future is concerned, energy businesses are going to continue getting bigger and better. There are many leading energy companies in the market that already have very high stock prices, yet people are continuing to investing in them.
Green initiatives are impacting every industry. Go Green campaigns are a PR staple of every modern brand. For the energy-sector in the US, solar energy investments are considered to be the most accessible form of clean energy investment. Though investing in any energy business comes with some risks, the demand for energy isn't going anywhere.
In conclusion, if you want to start saving for your retirement, then clean energy stocks and commodity trading are some of the best options for wallets and the planet. Investing in clean energy products, like solar power, is a more long-term investment. It's quite stable and comes with a significant profit margin. And it's amazing for the planet!
What Should We Make of The Clean Growth Strategy?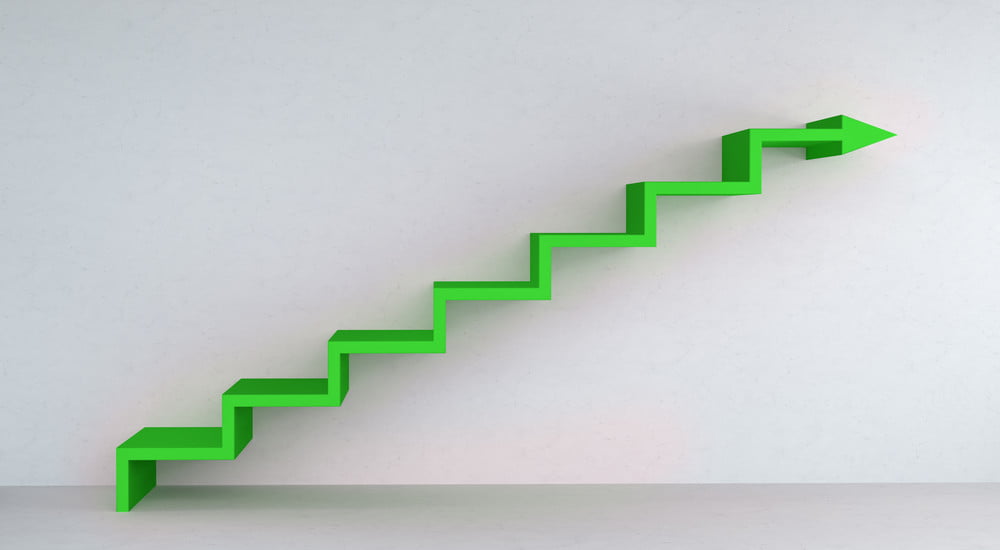 It was hardly surprising the Clean Growth Strategy (CGS) was much anticipated by industry and environmentalists. After all, its publication was pushed back a couple of times. But with the document now in the public domain, and the Government having run a consultation on its content, what ultimately should we make of what's perhaps one of the most important publications to come out of the Department for Business, Energy and the Industrial Strategy (BEIS) in the past 12 months?
The starting point, inevitably, is to decide what the document is and isn't. It is, certainly, a lengthy and considered direction-setter – not just for the Government, but for business and industry, and indeed for consumers. While much of the content was favourably received in terms of highlighting ways to ensure clean growth, critics – not unjustifiably – suggested it was long on pages but short on detailed and finite policy commitments, accompanied by clear timeframes for action.
A Strategy, Instead of a Plan
But should we really be surprised? The answer, in all honesty, is probably not really. BEIS ministers had made no secret of the fact they would be publishing a 'strategy' as opposed to a 'plan,' and that gave every indication the CGS would set a direction of travel and be largely aspirational. The Government had consulted on its content, and will likely respond to the consultation during the course of 2018. And that's when we might see more defined policy commitments and timeframes from action.
The second criticism one might level at the CGS is that indicated the use of 'flexibilities' to achieve targets set in the carbon budgets – essentially using past results to offset more recent failings to keep pace with emissions targets. Claire Perry has since appeared in front of the BEIS Select Committee and insisted she would be personally disappointed if the UK used flexibilities to fill the shortfall in meeting the fourth and fifth carbon budgets, but this is difficult ground for the Government. The Committee on Climate Change was critical of the proposed use of efficiencies, which would somewhat undermine ministers' good intentions and commitment to clean growth – particularly set against November's Budget, in which the Chancellor maintained the current carbon price floor (potentially giving a reprieve to coal) and introduced tax changes favourable to North Sea oil producers.
A 12 Month Green Energy Initiative with Real Teeth
But, there is much to appreciate and commend about the CGS. It fits into a 12-month narrative for BEIS ministers, in which they have clearly shown a commitment to clean growth, improving energy efficiency and cutting carbon emissions. Those 12 months have seen the launch of the Industrial Strategy – firstly in Green Paper form, which led to the launch of the Faraday Challenge, and then a White Paper in which clean growth was considered a 'grand challenge' for government. Throughout these publications – and indeed again with the CGS – the Government has shown itself to be an advocate of smart systems and demand response, including the development of battery technology.
Electrical Storage Development at Center of Broader Green Energy Push
While the Faraday Challenge is primarily focused on the development of batteries to support the proliferation of electric vehicles (which will support cuts to carbon emissions), it will also drive down technology costs, supporting the deployment of small and utility-scale storage that will fully harness the capability of renewables. Solar and wind made record contributions to UK electricity generation in 2017, and the development of storage capacity will help both reduce consumer costs and support decarbonisation.
The other thing the CGS showed us it that the Government is happy to be a disrupter in the energy market. The headline from the publication was the plans for legislation to empower Ofgem to cap the costs of Standard Variable Tariffs. This had been an aspiration of ministers for months, and there's little doubt that driving down costs for consumers will be a trend within BEIS policy throughout 2018.
But the Government also seems happy to support disruption in the renewables market, as evidenced by the commitment (in the CGS) to more than half a billion pounds of investment in Pot 2 of Contracts for Difference (CfDs) – where the focus will be on emerging rather than established technologies.
This inevitably prompted ire from some within the industry, particularly proponents of solar, which is making an increasing contribution to the UK's energy mix. But, again, we shouldn't really be surprised. Since the subsidy cuts of 2015, ministers have given no indication or cause to think there will be public money afforded to solar development. Including solar within the CfD auction would have been a seismic shift in policy. And while ministers' insistence in subsidy-free solar as the way forward has been shown to be based on a single project, we should expect that as costs continue to be driven down and solar makes record contributions to electricity generation, investment will follow – and there will ultimately be more subsidy-free solar farms, albeit perhaps not in 2018.
Meanwhile, by promoting emerging technologies like remote island wind, the Government appears to be favouring diversification and that it has a range of resources available to meet consumer demand. Perhaps more prescient than the decision to exclude established renewables from the CfD auction is the subsequent confirmation in the budget that Pot 2 of CfDs will be the last commitment of public money to renewable energy before 2025.
In short, we should view the CGS as a step in the right direction, albeit one the Government should be elaborating on in its consultation response. Its publication, coupled with the advancement this year of the Industrial Strategy indicates ministers are committed to the clean growth agenda. The question is now how the aspirations set out in the CGS – including the development of demand response capacity for the grid, and improving the energy efficiency of commercial and residential premises – will be realised.
It's a step in the right direction. But, inevitably, there's much more work to do.