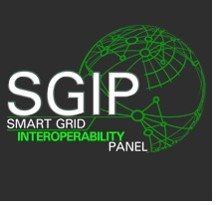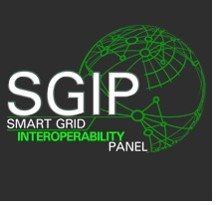 Smart Grid Interoperability Panel (SGIP) Attracts Nearly Double Last Year's Attendance to Annual Conference
The Smart Grid Interoperability Panel (SGIP) drew nearly twice as many attendees to this year's annual conference compared to meetings held in years past. Attendees ventured to New Orleans for two days of an executive industry forum plus a day-long technical workshop and exclusive Vendor Expo. The conference, which was held in The InterContinental Hotel in New Orleans, ended Nov. 5.
More than 70 thought leaders from utilities and other power-sector participants addressed SGIP conference attendees. CEO Keynote speakers included Charles Rice, CEO and President of Entergy New Orleans, who gave attendees a warm welcome to New Orleans, as well as Calvin Butler, CEO and President of BGE, who showed how his utility maintains strong relationships with constituents through his presentation on "Keeping Customers at the Heart of Change."
The Vendor Keynote was given by Michael Carlson, President of Siemens Digital Grid North America, who offered insights on the electric utilities industry and new technologies now evolving to serve it.
Panel discussions covered a wide range of topics, including grid management, customer engagement and analytics, as well as a look at how the Smart Grid and the Internet of Things are now uniting. Among the power-sector executives who took the podium were:
– David Owens, EVP of Regulatory Affairs EEI
– Rich Dewey, EVP NYISO
– Chris Kelly, VP National Grid
– Erik Takayesu, Director, Southern Cal Edison
– Caren Anders, VP of Duke
– Raiford Smith, VP of CPS Energy
– Terry Oliver, Chief Technology Innovation Officer, BPA
– Tom Bialek, Chief Engineer, Sempra Energy
– Kenneth M. Mercado, SVP Electric Operations at CenterPoint Energy
– Bud Vos, President and CEO, Enbala Power Networks
– Deepak Divan, President, Varentec
– Andres Carvallo, CEO, CMG Inc.
Throughout the conference, attendees took guided tours of "Edgeville" in the Vendor Expo via the EnergyIoT™ OpenFMB™ field demonstration, a multi-vendor, peer-to-peer exhibit based on three microgrid-related use cases and presented in collaboration with Duke Energy and eight other utility members. The demo, a culmination of six months of focused work by dedicated volunteers representing multiple stakeholder communities, was highlighted by an animation to illustrate their work. Click here to view the animation now.
"The expanded format of this year's conference to include an executive industry forum, coupled with a day of technical workshops and the Vendor Expo, well served SGIP members and non-members alike. The impressive array of industry leaders who volunteered their time to share their insights at our conference tells me SGIP is focused on the issues that really matter to utilities," said Sharon Allan, president and CEO of SGIP. "The need for interoperability and understanding of grid-edge technologies will only increase in coming years. That's why SGIP will work hard to expand next year's conference to accommodate even more industry participants."
The Smart Grid Interoperability Panel is a consortium that securely accelerates grid modernization and energy Internet of things through policy, education, and promotion of interoperability and standards to empower customers and enable a sustainable energy future. Our members are comprised of utilities, universities, manufacturers, regulators, service providers, consultants, associations, and government. Visit www.sgip.org.
The date and location of next year's conference will be announced next month.