Randstad Award 2016: The Key To Recruitment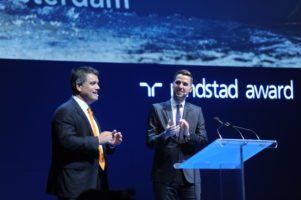 More than four fifths of workers would change their job to work for an employer with a better corporate reputation, new research has found.
The Randstad Award 2016, the world's largest public opinion survey, found that when it comes to attracting and retaining candidates, how an employer is perceived is key to recruiting the best talent.
Employers who appear attractive, who offer a competitive salary and benefits, a good atmosphere, long-term prospects and flexibility are more likely to have the pick of the top candidates than those who don't.
Apart from less business disruption from staff turnover, this also impacts on the bottom line. For companies looking to grow, it translates into a 46% lower cost-per-hire than businesses without good branding and 28% lower staff turnover.
Mark Bull, Randstad's UK and Middle East CEO, said: "Thanks to the Randstad Award we have gained valuable insight into what employees really want, and whilst salary is naturally important, there are a whole host of other things they look at when job hunting.
"Companies who do well are generally the ones who create an attractive proposition for potential employees that they communicate effectively at recruitment stage but who also actually live up to the promises they make once people are hired."
The Award, now in its fifth year, saw more than 200,000 workers across 25 countries give their views on what they look for and which employer they think is the most attractive.
Top of the list UK workers look for when searching for a job is salary and employee benefits, with 57% putting it in their top five factors to consider. However, its importance has decreased, down 5% on the previous year's results. This is closely followed by long-term job security at 52% and a pleasant working atmosphere at 51%.
The results also revealed UK workers are highly motivated by a good work/life balance with an increase in the numbers of employees looking for flexibility and good training as part of their working environment.
Mr Bull said: "The importance of strong employer branding cannot be underestimated if businesses hope to attract the right talent.
"It's not always possible to offer competitive salaries in which case companies should look at what other benefits they can offer that align with the true motivations of their workforce.
The importance of strong employer branding cannot be underestimated if businesses hope to attract the right talent.
"Companies can enhance their current position within their existing structure by improving their working culture, introducing reward programmes or promoting the use of innovative technologies to attract the next generation of workers."
However, the motivations of workers differ between men and women and younger and older. Women are more inclined to look for good atmosphere, work/life balance and accessibility whilst men favour financial health and career prospects.
Younger workers tend to look for good training, career opportunities and strong management while older employees prefer salary, job security and interesting job content.
The Award survey results further revealed interesting job content is most favoured by workers in legal and purchasing roles while work/life balance is particularly desirable to public service workers, community service and social workers and those in childcare roles – all jobs predominantly undertaken by women, indicating an important deciding factor for female employees. Salary is most valued by employees in finance, accounting and insurance.
However, what workers want and what companies score best on differs, according to the results. Workers cited salary, long-term job security and pleasant working atmosphere as the top three things. But employers scored best on financial health, strong management and training, indicating a disparity between what companies offer and what employees really see as benefits.
Mr Bull said: "This data shows companies are not always managing to satisfy job seekers' demands, which can be detrimental to their recruitment process.
"Companies receive better rates for factors which are less of a motivation to potential employees yet by really understanding what candidates or employees want they can tailor their job searches more effectively to reinforce the priorities of the talent they are seeking.
"Companies also need to go one stage further as well and really look at what things like flexibility mean to different target audiences. Flexibility for older employees may be perceived very differently from flexibility for graduates."
The Award also found that how different sectors are perceived and companies within those sectors are viewed has an effect of their ability to hire the top staff regardless of whether they offer great benefits.
Companies with high name awareness and high attractiveness are considered the dominant players, enjoying the pick of the talent pool. Conversely, companies with low name awareness and low attractiveness have a limited choice among less qualified and motivated employees.

Green Tech Start-Ups: Are they the Future?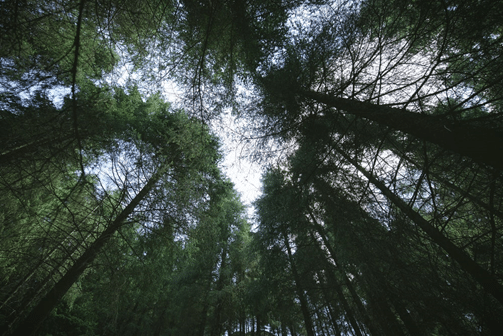 Endless innovations are occurring in green companies, reinventing the industries they belong to. Gradually, they are beginning to amass more success and popularity. Consequently, these factors serve as a good indicator for green technology businesses, and their development must begin somewhere.
Green tech start-ups boast a wide array of opportunities for the economy and environment, while boosting recruitment openings with valuable services. While the technology industry is littered with high revenues and competition, the green tech start-ups are the clear sign of a cleaner future.
Fulfilling a Genuine Need
Many tech companies will market themselves as the ultimate tech giants to shift stock and make profit. As they all vie for attention through warped corporate rhetoric, there is only one ethical winner; the start-up green tech company.
Some argue that mainstream tech businesses have grown far too big, branching out into other industries and standing between the consumer and practically everything they do. However, green tech start-ups go beyond the shallow ambitions of a company, answering a call to sincerely help the customer and climate in any way they can. Of course, this is an attractive business model, putting customers at ease as they contribute to a humanitarian cause that is genuine through and through.
After all, empathy is a striking trait to have in business, and green tech start-ups maintain this composure by their very nature and purpose.
Creating Opportunities
Despite the pursuits for clean energy still needing more awareness, green tech is an area that is ripe for contribution and expansion. There's no need to copy another company or be a business of cheap knockoffs; green tech start-ups can add a new voice to the economy by being fresh, fearless and entrepreneurial.
Technology is at its most useful when it breaks new ground, an awe that eco-friendly innovations have by default in their operations. Of course, green tech start-ups have the chance to build on this foundation and create harmony instead of climate crisis. Ultimately, the tech advancements are what revolutionise clean energy as more than an activist niche, putting theory into practice.
Despite the US gradually becoming more disengaged with green technology, others such as China and Canada recognise the potential in green technology for creating jobs and growth in their respective economies. The slack of others spurs them on, which creates a constant influx of prospects for the green tech sector. Put simply, their services are always required, able to thrive from country to country.
A Fundamental Foresight
Mainstream technology can seem repetitive and dull, tinkering with what has come before rather than turning tech on its head. Since 2011, technology has been accused of stagnation, something which the internet and petty app services seem to disguise in short reaching ideas of creativity.
However, green tech start-ups aren't just winging it, and operate with a roadmap of climate change in the years ahead to strategize accordingly. In other words, they aren't simply looking to make a quick profit by sticking to a trend, but have the long-term future in mind. Consequently, the green tech start-up will be there from the very start, building up from the foundational level to only grow as more and more people inevitably go green.
They can additionally forecast their finances too, with the ability to access online platforms despite the differing levels of experience, keeping them in the loop. Consequently, with an eye for the future, green tech startups are the ones who will eventually usher in the new era.
Green Companies Find Innovative Ways to Generate Capital to Expand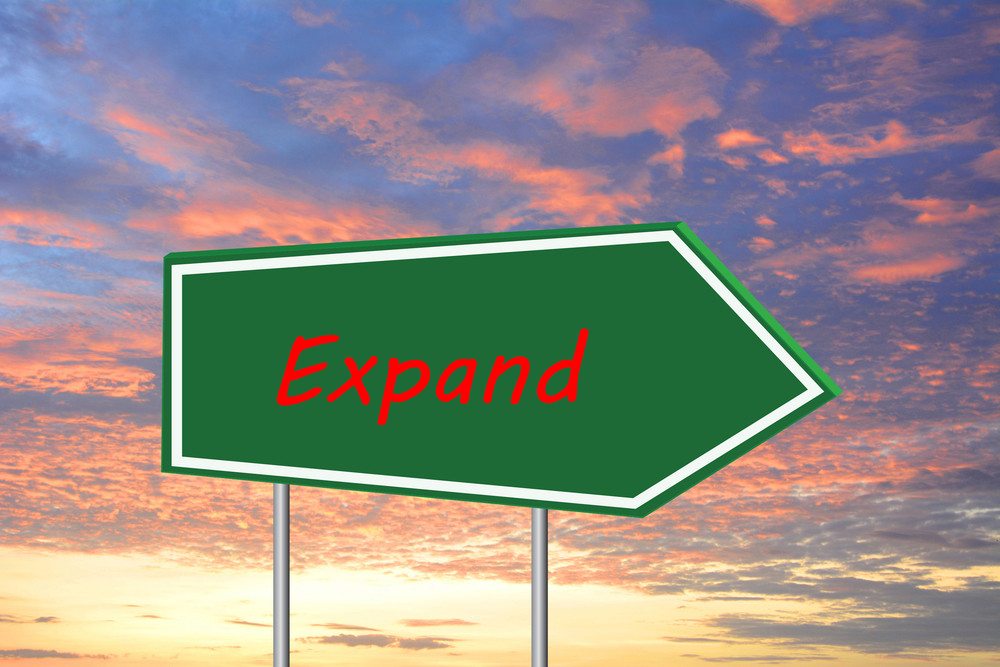 Green business is a booming opportunity for shrewd, environmentally conscious entrepreneurs. According to a white paper by the Association for Enterprise Opportunity, green businesses in the food service industry and other verticals are growing up to seven times faster than their conventional competitors.
"Green market segments in the United States are growing fast. Growth rates of "green" segments are outpacing conventional segments in every industry where we collected data – for example, over the decade ending in 2011, the U.S. organic food category grew at a rate of 238% compared to 33% growth for the overall food market, and most forecasts indicate that the shift to green will only accelerate across industries. Green business opportunities will be even more prolific over the next few years, because millennials are placing greater emphasis on environmentally friendly solutions."
Unfortunately, many promising green companies are struggling to generate revenue. They need to be more creative to find funding opportunities in 2017.
Funding challenges green businesses face
After the financial crisis struck in 2008, banks and other traditional lending institutions became much more conservative about lending money. Many green businesses turned to grants provided by the Obama administration for funding. However, most of those grants have since been suspended under the Trump administration. Congress had difficulty resuming them, because most of the green businesses that were funded had a lower survival rate than the national average.
Without funding from either traditional banks or government grants, green businesses were forced to look for other financing options. Here are some options they have available.
Other lending institutions
While corporate banks are less likely to finance new businesses these days, many smaller financial institutions are more likely to assume the risk. Specialty lending institutions and credit unions with a strong social mission are often willing to invest in promising green businesses.
However, these lenders still require perspective borrowers to submit formal business plans and proposals on how they will use their funding. Too many of them have been burned by poorly managed green companies, so they must be cautious with lending to them.
Foreign lenders
Many other countries are more invested in green development than the United States. Companies with a presence in Norway or other European countries should consider seeking loans from lenders in those jurisdictions, such as Lånemegleren.
Green bonds
Green bonds are new financial instruments that have been developed specifically for financing green businesses. The Climate Bond Standard introduced a number of policies to ensure green bonds would be safe for investors and a reliable funding opportunity for green businesses around the world. By balancing the needs of both stakeholders, they have helped facilitate green financing.
The market for green bonds nearly quadrupled between 2013 and 2014. It rose to over $100 billion in 2015.
Green entrepreneur should find out if their business model is compliant with the climate Bond standard. They may be able to tap a growing source of funding.
Crowdfunding
Crowdfunding is another very popular way for all types of businesses to generate capital. Green businesses tend to benefit more than most other organizations, because crowdfunding investors tend to be more socially conscious. They are more eager to invest in companies that align with their outlooks on social causes. Since consumers are becoming more concerned about climate change and environmental preservation, they are more willing to invest in green businesses.