It's been an annual event since 1980 and has experienced growing popularity around the globe, but how will you get involved in World Tourism Day tomorrow, September 27?
Focusing on a multitude of topics in the past, this year's event will be centred on tourism and sustainable energy. It will seek to address the global challenges outlined in the UN millennium development goals and how the tourism industry can form a fighting force towards these objectives.
Though some see this a further move to "greenwash" the industry, Taleb Rifai, secretary-general at the UN World Tourism Organisation (UNWTO), said, "Tourism is leading the way in some of the world's most innovative sustainable energy initiatives […] with upgrades to aircraft, the shift to renewable fuel […], energy technology solutions in hot countries, as well as countless other initiatives."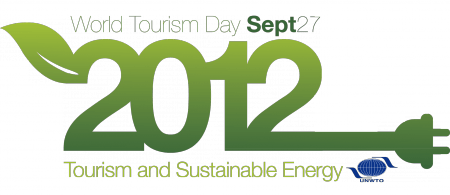 The official celebration will take place in Maspalomas, Gran Canaria, though with campaign work taking place across social media in a variety of languages, the aim will be to raise global awareness and get different communities and cultures involved in the conversation.
It's apt that clean, sustainable, renewable energy will feature heavily in this year's event, given its importance in the future of the global economy and the impact that the tourism industry's use of dirty fossil fuels have on the world's carbon footprint.
As the UN secretary-general Ban Ki-moon said; "Everyone has a role in sustainable tourism… every action counts.
"This year, one billion international tourists will travel to foreign destinations. Imagine what one act multiplied by one billion can do."
It's not the first time that World Tourism Day has placed sustainability and the environment high on its agenda. The 2008 event in India looked at how the tourism industry could respond to the threat of climate change, whilst the 2002 version in Costa Rica focused on ecotourism and sustainable development.
Blue & Green Tomorrow will be celebrating sustainable tourism on Thursday, and you can stay up-to-date with all the goings-on using the Twitter hashtag #WTD2012.
Joanna Keeton is in the final year of an advertising and PR degree at the University of Lincoln. She has a keen interest in pursuing a career in journalism and events, and has a passion for travel and writing.
Further reading:
Infographic: why should you travel green?
Sustainable tourism labelled a 'key trend' by luxury travel network
Sustainable tourism: a passing fad or way of life?