EDF's Ratings Downgraded From A3/P-2 By Moody Showing A Stable Outlook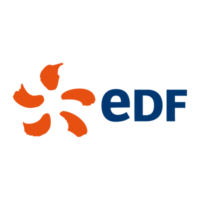 The long-term issuer and senior unsecured ratings of Électricité de France (EDF) have today been downgraded by  Moody's Investors Service (Moody's) from A3 from A2, together with its perpetual junior subordinated debt ratings to Baa3 from Baa2.
Today's rating downgrade reflects Moody's view that the action plan announced by EDF in April 2016, which includes government support, will not be sufficient to fully offset the adverse impact of the incremental risks associated the Hinkley Point C (HPC) project on the group's credit profile.
On 27 September 2016, EDF's Board of Directors confirmed it will proceed with the construction of the HPC new nuclear power plant in the UK following the approval of the project by the UK government on 15 September 2016. Moody's believes that the significant scale and complexity of the HPC project will affect the group's business and financial risk profiles.
This is because the HPC project will expose EDF and its partner China General Nuclear Power Corporation (CGN, A3 negative) to significant construction risk as the plant will use the same European Pressurised reactor (EPR) technology that has been linked with material cost overruns and delays at Flamanville in France and Olkiluoto 3 in Finland. In addition, none of the four plants using the EPR technology currently constructed globally is operational yet. The total construction cost of the project, of which 66.5% will be funded by EDF and the remaining 33.5% by CGN, is estimated at GBP18 billion with the first unit expected to be commissioned not before 2025. EDF will have to provide funding to cover its share of the investment, expected to peak at around EUR2 billion or up to 15% of its annual capex by the beginning of the next decade. The group's balance sheet will therefore have to shoulder the financial implications of a very long construction phase during which the investment will not generate any cash flow.
The incremental risks associated with HPC will result in a higher business risk profile and the rating downgrade reflects that EDF cannot mitigate this additional pressure at the current rating level with additional financial flexibility despite the progress made under the action plan announced in April 2016, including entering into exclusive negotiations to sell a 49.9% stake in RTE for EUR4.2 billion. Other measures announced but yet to be executed under the action plan include a EUR4 billion capital increase as well as further asset disposals so as to reach a total of EUR10 billion by 2019.
Moody's views these measures as a bridge over the 2015-19 period to finance the group's ongoing negative free cash flows resulting from the need to fund an extensive capex programme which, in addition to HPC, include the maintenance and upgrade of its domestic nuclear fleet, the development of renewables and the roll out of smart meters in France. Given the political endorsement of the HPC project and its scale relative to the cash flow generation capacity of EDF, the group's revised standalone credit quality or baseline credit assessment (BCA) of baa2 reflects Moody's expectation that the Government of France (Aa2 stable), EDF's majority shareholder, would continue to provide financial relief if needed. This would be potentially necessary after 2019 if the group's cash flow generation does not strengthen sufficiently as a result of higher power prices or additional sources of revenues such as capacity payments to cover the required investments.
Taking into account the planned disposals and capital increase, Moody's expects that EDF's funds from operations (FFO) to net debt will be in the mid to high teens in percentage terms from 2017 onwards, a level which the rating agency views as consistent with the baa2 BCA and A3 rating, factoring in the increased risk of cost overruns and delays associated with the HPC project. Moody's notes that EDF's headroom versus this guideline metric will likely be limited in the next two to three years as hedges roll off and low power prices exert pressure on cash flows.
The A3 rating also takes into account the group's scale and geographic diversification, as well as the stabilising contribution of regulated activities in France and renewable activities, which accounted for 31% and 6%, respectively, of group EBITDA in H1 2016. Finally, given EDF's 84.9% ownership by the French government, EDF's A3 rating continues to incorporate a two-notch uplift from its baa2 BCA based on the agency's estimate of a high degree of government support.
RATIONALE FOR STABLE OUTLOOK
The stable outlook reflects Moody's expectation that EDF's FFO to net debt will be in the mid to high teens in percentage terms in the next two to three years, taking into account the impact of the planned capital increase and asset disposal programme.
WHAT COULD CHANGE THE RATING UP/DOWN
Upward rating pressure is unlikely in the medium term given the limited headroom expected against the ratio guidance for the A3 rating. The ratings could nevertheless be upgraded provided that EDF demonstrates credit metrics in excess of the guidance above on a permanent basis; most likely as a result of the introduction of regulatory measures such as carbon price floor or capacity payments that would support the group's business model.
The ratings could be downgraded if (1) credit metrics fall below Moody's guidance for the A3 rating; or (2) EDF were to be significantly exposed to AREVA NP's liabilities. In addition, downward rating pressure could arise if a change in the group's relationship with the government were to cause Moody's to remove the uplift for
government support, or if there were to be a significant downgrade of France's government rating.
PRINCIPAL METHODOLOGIES
The methodologies used in these ratings were Unregulated Utilities and Unregulated Power Companies published in October 2014, and Government-Related Issuers published in October 2014. Please see the Ratings Methodologies page on www.moodys.com for a copy of these methodologies.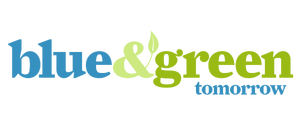 A Good Look At How Homes Will Become More Energy Efficient Soon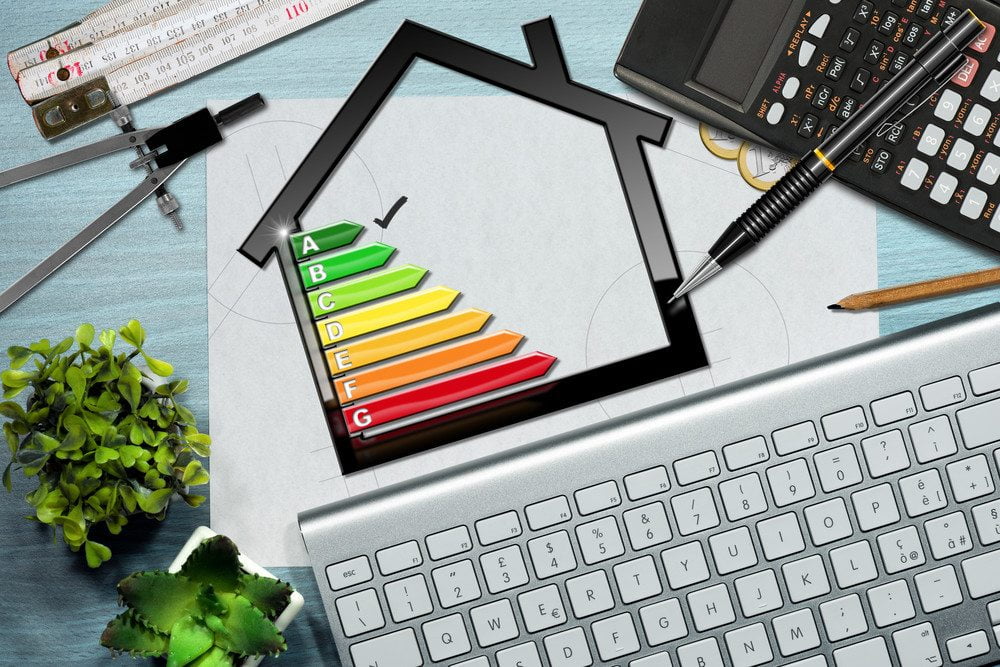 Everyone always talks about ways they can save energy at home, but the tactics are old school. They're only tweaking the way they do things at the moment. Sealing holes in your home isn't exactly the next scientific breakthrough we've been waiting for.
There is some good news because technology is progressing quickly. Some tactics might not be brand new, but they're becoming more popular. Here are a few things you should expect to see in homes all around the country within a few years.
1. The Rise Of Smart Windows
When you look at a window right now it's just a pane of glass. In the future they'll be controlled by microprocessors and sensors. They'll change depending on the specific weather conditions directly outside.
If the sun disappears the shade will automatically adjust to let in more light. The exact opposite will happen when it's sunny. These energy efficient windows will save everyone a huge amount of money.
2. A Better Way To Cool Roofs
If you wanted to cool a roof down today you would coat it with a material full of specialized pigments. This would allow roofs to deflect the sun and they'd absorb less heat in the process too.
Soon we'll see the same thing being done, but it will be four times more effective. Roofs will never get too hot again. Anyone with a large roof is going to see a sharp decrease in their energy bills.
3. Low-E Windows Taking Over
It's a mystery why these aren't already extremely popular, but things are starting to change. Read low-E window replacement reviews and you'll see everyone loves them because they're extremely effective.
They'll keep heat outside in summer or inside in winter. People don't even have to buy new windows to enjoy the technology. All they'll need is a low-E film to place over their current ones.
4. Magnets Will Cool Fridges
Refrigerators haven't changed much in a very long time. They're still using a vapor compression process that wastes energy while harming the environment. It won't be long until they'll be cooled using magnets instead.
The magnetocaloric effect is going to revolutionize cold food storage. The fluid these fridges are going to use will be water-based, which means the environment can rest easy and energy bills will drop.
5. Improving Our Current LEDs
Everyone who spent a lot of money on energy must have been very happy when LEDs became mainstream. Incandescent light bulbs belong in museums today because the new tech cut costs by up to 85 percent.
That doesn't mean someone isn't always trying to improve on an already great invention. The amount of lumens LEDs produce per watt isn't great, but we've already found a way to increase it by 25 percent.
Maybe Homes Will Look Different Too
Do you think we'll come up with new styles of homes that will take off? Surely it's not out of the question. Everything inside homes seems to be changing for the better with each passing year. It's going to continue doing so thanks to amazing inventors.
ShutterStock – Stock photo ID: 613912244
IEMA Urge Government's Industrial Strategy Skills Overhaul To Adopt A "Long View Approach"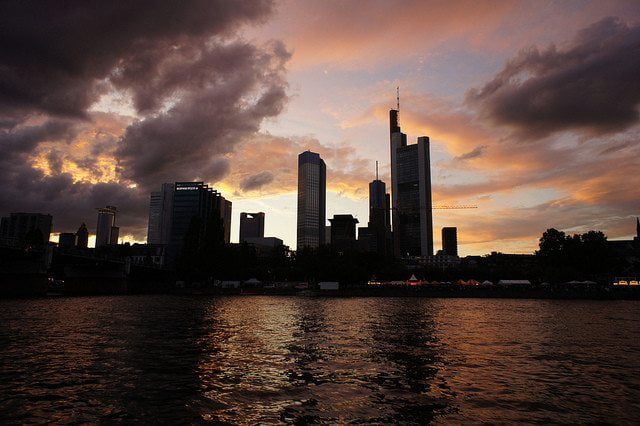 IEMA, in response to the launch of the Government's Industrial Strategy Green Paper, have welcomed the focus on technical skills and education to boost "competence and capability" of tomorrow's workforce.
Policy experts at the world's leading professional association of Environment and Sustainability professionals has today welcomed Prime Minister Teresa May's confirmation that an overhaul of technical education and skills will form a central part of the Plan for Britain – but warns the strategy must be one for the long term.
Martin Baxter, Chief Policy Advisor at IEMA said this morning that the approach and predicted investment in building a stronger technical skills portfolio to boost the UK's productivity and economic resilience is positive, and presents an opportunity to drive the UK's skills profile and commitment to sustainability outside of the EU.
Commenting on the launch of the Government's Industrial Strategy Green Paper, Baxter said today:
"Government must use the Industrial Strategy as an opportunity to accelerate the UK's transition to a low-carbon, resource efficient economy – one that is flexible and agile and which gives a progressive outlook for the UK's future outside the EU.
We welcome the focus on skills and education, as it is vital that tomorrow's workforce has the competence and capability to innovate and compete globally in high-value manufacturing and leading technology.
There is a real opportunity with the Industrial Strategy, and forthcoming 25 year Environment Plan and Carbon Emissions Reduction Plan, to set long-term economic and environmental outcomes which set the conditions to unlock investment, enhance natural capital and provide employment and export opportunities for UK business.
We will ensure that the Environment and Sustainability profession makes a positive contribution in responding to the Green Paper."