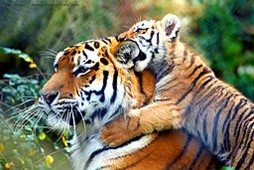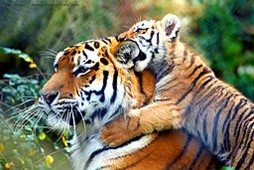 Oxford scientists' looking to recruit world's most creative minds to save Tigers from extinction
With only 3,200 tigers left in the wild, scientists from the University of Oxford's Wildlife Conservation Research Unit (WildCRU) and World Animal Protection are launching an online competition today to find an innovative idea, product or a solution that will help researchers and rangers locate track or monitor tigers in the wild to better protect them.
Researchers and rangers already use a variety of tools ranging from camera traps to satellite collars to study and monitor tigers in the wild. The "Think for Tigers" competition aims to improve and expand the existing 'toolbox' of methods to monitor tigers in order to better study and protect the last 3,200 tigers in the wild.
With the Think for Tigers competition, University of Oxford scientists hope to encourage creative thinking in animal protection and conservation science by attracting applications from not only wildlife biologists, but also from people from all academic disciplines such as design, engineering and artificial intelligence.
Professor David Macdonald, WildCRU Director, said: "Tigers are in trouble. They are threatened by poaching for illegal trade, habitat loss and conflict with people. Researchers and rangers are working around the clock to protect them but the threats are increasing and time is running out."
The challenge opens this week at www.thinkfortigers.org for a period of six weeks and it is open to anyone affiliated with a college, university; non-governmental or governmental organisation working in the field of nature conservation; intergovernmental organisation or with creative-industries.
Dr Emre Can, Lead Scientist for the initiative said: "Science is a way of thinking and we are asking to all creative-minds and problem-solvers from all academic disciplines to think for tigers. How might we better monitor the remaining 3,200 tigers in the wild?"
Dr Neil D'Cruze, Head of Research at World Animal Protection added: "A major problem is that tigers are being killed for their skins, claws and bones. We need real innovation if we are going be successful in our mission to stop this cruel illegal activity and save these incredible animals from extinction."
The winning idea will be announced publicly on the 31st March 2016. Before scientists from the University of Oxford's Wildlife Conservation Research Unit (WildCRU) and World Animal Protection will then attempt to test the effectiveness of the winning entry during field trials later in 2016.
Picture credit: Tiger in Training via Flickr by Keven Law