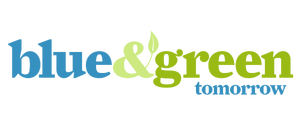 I sit and write this introduction on a beautiful sunny day in England ahead of a long weekend in honor of the Queen's Diamond Jubilee with the London 2012 Olympics looming, and I'm left wondering: "why leave the UK for a holiday?"
But no doubt, come the weekend, the sun will take his hat off again, clouds will descend, the temperature will drop, and I will be planning my next break to more clement climes. Such is the British way of life.
Having pulled together content for Guide to Sustainable Tourism 2012, what I will now be asking myself is: how can I reduce my impact and ensure my holiday actually benefits others?
It is totally unacceptable that the time we enjoy so much should be to the detriment of the environment and the people in the places we visit. And I believe that most of us would not enjoy our holiday if we realised that was the case.
Sustainable tourism is on the right pathway to becoming the only kind of tourism. It is starting to feature in the mainstream media and I feel confident that the excellent work being done by so many in the industry will continue to ripple outwards.
I truly hope you enjoy reading The Guide and that it opens your eyes to a new way of experiencing the many wonders of the world.